El Centro Pedestrian Accident Lawyer
El Centro Pedestrian Accident Attorney
If you were injured or lost a loved one due to an El Centro pedestrian accident, you can pursue the recovery of damages through a pedestrian accident lawsuit. The El Centro pedestrian accident lawyers at Gomez Trial Attorneys know El Centro's streets and its courts, and have established a hard-won reputation for helping people just like you recover the compensation you need to pay for the treatment of your injuries.
Read on for more information on this type of accident and the legal process of obtaining compensation, or just call Gomez Trial Attorneys for help with your El Centro pedestrian accident. We're ready to listen to your story and evaluate your case.
What Causes Pedestrian Accidents?
According to a report from Smart Growth America, the number of pedestrian deaths in California rose more than 38 percent in a decade, with El Centro being one of the top ten most dangerous California cities for pedestrians. Around 22 percent of the fatalities from vehicle-related collisions are pedestrians, making both the number of pedestrian deaths and the percentage of crash fatalities attributed to pedestrians higher than the national average.
Some additional alarming statistics include a pedestrian accident rate that is two times higher for Native American and Black populations than it is for others, and an accident rate that is twice as high for people over the age of 50 than it is for those who are younger.
Pedestrian deaths have increased nearly 50 percent since 2009, and traffic accident experts believe that one of the main culprits of this increase is the love Americans have for SUVs.
According to an investigation of the issue conducted by the Detroit Free Press and USA Today:
Federal safety regulators have known for years that SUVs—which feature a higher front end than other types of vehicles—are at least twice as likely to cause the deaths of walkers, joggers, and children. The higher front end changes the area of the body that the vehicle makes its initial contact with from the hips and legs to the head and chest.
Regulators have delayed enacting a proposal that would require the pedestrian deaths to be a factor in a vehicle's safety ratings at the urging of automakers. Federal agencies have, instead, produced a list of safety measures that can be implemented into the construction of SUVs that could save hundreds of pedestrians each year. However, those measures are optional and largely ignored by the auto industry.
SUVs and trucks are associated with 30 percent of pedestrian accidents, but they account for 40 percent of the fatalities caused by this type of accident.
Minority pedestrians are killed at a disproportionate rate when compared to the death rates of white pedestrians.
SUVs account for around 60 percent of all new auto sales, replacing the sedan as the most popular car for families in the U.S.
While SUVs are a major source of pedestrian accidents, they are certainly not the only source. Other issues factor into the increasing number of accidents involving a motor vehicle and a pedestrian, including:
Distractions for the driver. Common driving distractions that cause a driver to take his or her eyes from the road and from watching for pedestrians include texting and other cell phone use, such as checking one's email or browsing social media; adjusting the stereo or vehicle controls in the car, eating, and paying attention to external distractions such as construction zones, previous accidents, billboards, and other vehicles.
Alcohol impairment. Alcohol impairment disrupts the brain's ability to control certain functions that are needed for safe driving and safe walking, including the ability to focus one's eyes, the ability for drivers to brake effectively or control speeds, and the ability to make good decisions.
Jaywalking at night. Pedestrians are already at higher risk of becoming involved in an accident during the nighttime hours, as they are harder to see. This risk increases when they are crossing the road in an area where drivers are unaccustomed to seeing pedestrians.
Males are more likely than females to get into pedestrian accidents. Pedestrians are 1.5 times more likely than occupants of passenger vehicles to be killed in a crash.
The Injuries Suffered in Pedestrian Accidents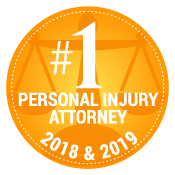 As previously mentioned, SUVs pose a danger to pedestrians due to having higher-profile front ends. The point of initial injury in a pedestrian accident is the area of the body where the vehicle first makes contact. In higher profile vehicles, this area is higher on the body—in the chest or head area of a child or smaller adult, and in the chest or stomach of a larger adult. With smaller profile vehicles such as sedans, the impact point is lower in the hips and leg area. Often, once the vehicle makes contact, the pedestrian is then either tossed through the air or onto the hood or windshield of the vehicle, creating more opportunities for serious injuries.
Some of the injuries commonly seen in this type of accident include:
Traumatic brain injuries. With limited ability to heal itself after injury, portions of the brain can become damaged and result in permanent deficits including the ability to speak or understand spoken language, impulse and behavior control, the ability to move the body in a coordinated manner or to recall events. Brain injuries can also result in consciousness disorders such as a vegetative state or a minimally conscious state, which affects the individual's sleep/wake cycles and alertness.
Spinal cord injuries. Like the brain, the spinal cord also has a limited ability to heal itself. Spinal cord injuries often result in a loss of sensation or movement, known as paralysis, below the area in which the injury occurred. The higher up on the spinal cord the injury is, the more parts of the body will be affected. Injuries occurring in the cervical (neck) portion of the spine often result in quadriplegia—also known as tetraplegia—which is loss of sensation and function in the chest, shoulders, arms, hands, fingers, torso, hips, pelvis, legs, and feet.
Internal damage. With the point of impact occurring in the torso region, pedestrian accidents often result in damage to the internal organs. This damage can cause internal bleeding and can even result in the need for the surgical removal of an organ due to the damage that is sustained.
Broken bones: Broken bones are frequently seen in pedestrians who have been hit by a motor vehicle. For many adults, the impact point of an accident with a smaller vehicle will be in the leg area. Other broken bones—including arms and wrists—can occur due to the body's instinctual reaction of "catching itself" with the arms when falling. Badly broken bones can result in the amputation of the damaged limb.
School Zones = Danger Zones
While children under the age of 14 had the highest rate of pedestrian accidents in the 1970s, they are now among the lowest affected populations of pedestrians. That said, nearly 20 percent of all children under the age of 14 who are killed in traffic-related collisions are pedestrians at the time of the crash. According to Safe Kids California, pedestrian accidents are the fifth leading cause of accidental death for children ages five to 19. Child pedestrians face risks in school zones and while getting on or off of a school bus, including in El Centro.
How to Prevent Pedestrian Accidents
Here's how drivers can exercise proper care and reduce the rate of pedestrian accidents in El Centro:
Avoid distractions when driving, especially in areas where you know that there will be pedestrians, such as school zones, near parks, and in shopping districts.
Slow down in areas where children and other pedestrians are known to be. The higher your speed, the more severe the accident will be and the higher risk there is of serious injury or death.
Never drive when impaired by alcohol. Doing so not only places your own life at risk, but the lives of other travelers on the roadway, including pedestrians.
Never attempt to pass a vehicle at a crosswalk. The vehicle may have slowed or stopped to allow pedestrian traffic to cross.
Never attempt to pass a school bus when it has its red lights flashing and its stop sign arm extended, as there are likely children either getting off of the bus and crossing the street to go home, or children waiting to cross the street and get onto the bus.
El Centro Pedestrian Accident FAQs
Whether walking around in El Centro or elsewhere in California's Imperial Valley, pedestrians face the risk of a motorist, cyclist, or truck driver running into them and causing serious injuries. Pedestrian accidents lead to severe injuries because pedestrians do not have the protection afforded to those in motor vehicles. Severe injuries are not only physically painful, but they can also impact victims and families emotionally and financially.
If you, your child, or someone else you love has sustained injuries while walking around in El Centro, California law permits you to take legal action against the person responsible for your injuries. In the aftermath of a pedestrian accident, you might be uncertain about your next steps.
It's in your best interests to contact an El Centro pedestrian accident lawyer at Gomez Trial Attorneys who can evaluate the merits of your claim and discuss your legal options. Until you have the opportunity to consult with an attorney, we have provided answers to the following frequently asked questions about pedestrian accidents in El Centro to offer some preliminary information.
Do I have to go to the hospital after an El Centro pedestrian accident?
Indeed, some pedestrians walk away from an accident unscathed, at least on the surface. If this was your experience, you still need to have a physician examine you as soon as possible.
First, your health and safety are important, so you should err on the side of caution and ensure you have no hidden internal injuries.
Second, traumatic events like car accidents cause a victim's body to release adrenaline, which masks pain for many victims. Even if you have no pain, you may have sustained injuries. Some hidden injuries are serious. If you leave them untreated, you risk further damage or even death. Certain types of injuries do not show symptoms for hours or days. A doctor can examine you for broken ribs, internal organ damage, internal bleeding, brain injuries, and other injuries you might not notice immediately after a car or truck hits you.
Finally, you should not have to shoulder the economic burden of a pedestrian accident if someone else caused your injuries. A doctor will record your injuries in your permanent medical record, which is a key piece of evidence to support your claim. Medical documentation of your injuries makes it difficult for insurance companies to argue you had pre-existing injuries or that the accident did not cause your injuries.
How much time do I have to file an El Centro pedestrian accident lawsuit?
Under California law, you have two years to file a lawsuit against the motorist or cyclist who struck you while you were walking or running in El Centro. If you have lost a child or other loved one due to fatal injuries sustained in a pedestrian accident, you also have two years to file a wrongful death lawsuit. If you bring a lawsuit after the two-year statute of limitations runs out, it's doubtful a California court will hear your case.
However, the law does provide for rare exceptions that toll, or pause, the clock. For example, if the person who hit you flees the state before you notify them of your lawsuit, the court might toll the statute of limitations until the defendant returns. It's always best to take action as soon as possible, so you do not miss out on recovering compensation for damages you incurred from your injuries. An El Central pedestrian accident attorney can review your case and ensure you meet all filing deadlines.
Who might be financially responsible for an El Centro pedestrian accident?
Motorists in passenger vehicles are typically the culprits responsible for preventable pedestrian accidents. However, some accidents involve other parties or a third party that may be partially or wholly at-fault. For example, the City of El Centro could be liable for pedestrian accident injuries if a motorist strikes you because of a broken traffic signal.
Auto manufacturers are sometimes liable for a pedestrian accident if a defective car or truck part causes a driver to lose control and strike a pedestrian, such as a situation where a car's brakes fail and the driver cannot stop for a pedestrian in a crosswalk. These third-party situations are rare, but they can occur and cause dangerous and deadly pedestrian accidents.
Your lawyer will review your case and advise you about whom you should name in an El Centro pedestrian accident lawsuit to recover compensation for your pedestrian accident injuries.
A driver hit me when I was jaywalking in El Centro. Can I still seek compensation for damages?
Pedestrians sometimes contribute to accidents. However, drivers in passenger vehicles have a legal duty to watch for those on foot, so they are not automatically absolved of financial liability if a pedestrian was jaywalking at the time of the accident. This is especially true if a driver hits a child who was jaywalking. If you were jaywalking, you still have the right to seek compensation from the diver who hit you for your accident-related damages. An El Centro pedestrian accident attorney can review the merits of your case and give you a better idea of your eligibility for compensation.
What is the value of my El Centro pedestrian accident claim?
It is impossible to easily estimate your claim's value or predict the financial outcome of your case. Each claim involves different facts that increase or decrease its value. An El Centro pedestrian accident lawyer can review the evidence related to your case, and then rely upon their experience, previous cases, and experts to place a monetary value on your claim. Your lawyer's estimate will surely be less than the amount the insurance company thinks your claim is worth.
The value of your pedestrian accident claim includes your total economic losses plus the value of your non-economic losses, such as:
Medical treatment costs related to your injuries;
Estimated future medical treatment costs;
Total lost wages and benefits for the time you spent away from your job for treatment and recovery
Lost earning capacity if you suffer a catastrophic injury and cannot go back to work;
Other economic costs such as travel to and from the hospital or doctor's offices, rehabilitation costs, home modification expenses, and costs to hire help around the house;
Compensation for physical and emotional pain and suffering;
Compensation for damage to relationships; and
Punitive damages if the driver who hit you acted intentionally or acted with gross negligence.
Should I take a settlement offer from the driver's insurance carrier?
Insurance companies are worried about their bottom line; they do not like to pay out claims, and they especially do not like to pay out large claims. When it's next to impossible to deny that their policyholder is liable for an accident, insurance companies often make early, low-ball settlement offers to the accident victim. These predatory offers serve to entice accident victims who are struggling financially as a result of their injuries. These offers are usually enough to tempt accident victims into accepting, but not nearly enough to be fair compensation for their injuries.
If you accept an early settlement offer from the insurance carrier, you must also agree that you will not seek further compensation for your injuries. Often, settlement offers come too soon, and accident victims do not yet know the full scope of their injuries, including permanent damage or potential long-term complications. Giving up the right to sue for compensation could leave you without the money you need for more treatment in the future.
Consult our El Centro pedestrian accident lawyers whenever you receive a settlement offer. Your attorney can review the offer and determine whether it's fair compensation. Although you might feel pressure to accept the offer, you can often do better with your attorney's help. Think of early settlement offers as a starting point for negotiations.
Do I have to testify in court about my El Centro pedestrian accident injuries?
Most El Centro pedestrian accident claims settle long before accident victims need to go to court. Litigation is expensive, and both sides have the motivation to avoid the extra cost. However, negotiations do not always go well. Insurance companies might deny a claim, try to shift blame to the victim, or use any other tactic they can to avoid financial liability for their policyholder. It's doubtful you will need to testify in court about your pedestrian accident injuries, but you should prepare for the possibility. Your attorney will fight for you in court if necessary.
How long will it take to settle or litigate my El Centro pedestrian accident claim?
Every pedestrian accident claim is different, so the time it takes to settle or litigate varies greatly. As a general rule, litigation takes longer than a settlement. Yet, some cases settle only days before a scheduled court date.
Specific things that can directly affect the timeline of your claim include:
Disputes over liability. If the insurance company disputes liability, your case could drag on much longer than you might hope. These disputes typically cause negotiations to fail, and litigation may be necessary.
Severity of injuries. More severe injuries need more time to heal so doctors can provide a long-term prognosis that your lawyer can use to value your claim.
Witness availability. Some claims have eyewitnesses and expert witnesses that support the case against the driver. Both sides need to coordinate witness schedules, which sometimes causes delays.
Cooperation. If the other side refuses to cooperate with evidentiary procedures related to your case, you can expect it will take longer to negotiate or litigate your case.
Can I afford an El Centro pedestrian accident lawyer to represent me?
Attorney's fees vary, but you do not need to pay them upfront, so you can afford a lawyer. Our El Centro pedestrian accident lawyers take a percentage of any settlement or jury award they obtain for their client instead of charging a retainer fee. Referred to as a contingency fee agreement, this arrangement benefits clients because they do not have to pay attorney's fees out-of-pocket. Pedestrian accident victims who cannot work already feel enough economic hardship. A contingency fee agreement allows accident victims to seek compensation for damages without adding more financial stress to their situation.
Do I need a lawyer for my El Centro pedestrian accident claim?
It is always in your best interest to consult with an attorney to learn how they can assist you. Most lawyers offer a free initial consultation, where you can discuss your claim with the lawyer and get his or her opinion about the value and viability of your claim. If you have a viable claim and decide to move forward, a lawyer can not only file a lawsuit for you, but they can also help you in many other ways.
Examples of how an El Centro pedestrian accident lawyer can help you include:
Giving you peace of mind so you can focus on healing and recovery;
Communicating with the insurance company to shield you from tricky adjusters who may try to get you to say something that will devalue your claim;
Negotiating a settlement offer for you that gives you the best chance to receive maximum compensation commensurate with your injuries and related losses;
Defending you against insurance company tactics to deny, delay, and devalue claims and preventing them from acting in bad faith; and
Litigating your case in the courtroom when settlement is not an option.
Let Us Help With Your El Centro Pedestrian Accident Case
If you or your child were injured in a pedestrian accident that was caused by the negligent or careless actions of a motorist in El Centro, you can pursue compensation for your damages through a personal injury lawsuit.
The damages you could be eligible to collect include:
Medical expenses
Lost wages
Loss of future earning capacity
Physical pain and suffering
Emotional distress
The motorist's insurance policy generally pays these damages. The vast majority of personal injury cases settle before the case goes to trial. However, you want the assistance of an experienced pedestrian accident attorney who is comfortable and confident with the notion of presenting your case in court just in case that becomes necessary to obtain the compensation you deserve.
The award-winning accident attorneys at Gomez Trial Attorneys have experience with the needs of El Centro pedestrians who have been seriously injured in an accident involving a motor vehicle. Let us help you understand the legal process of recovering damages. Contact us online or by calling (619) 237-3490.
Review: 5/5
★ ★ ★ ★ ★
"I know firsthand that Gomez Trial Attorneys is a professional and compassionate law firm. The entire office is a family and they treat their clients like family as well – these people truly care. Not only that, but they strive to make a positive difference in the community through their outreach efforts. Highly recommend.
---
Gomez Trial Attorneys
2299 West Adams Avenue, Suite 102
El Centro, CA 92243
(760)-259-2166
Our Process...
Easy as 1. 2. 3!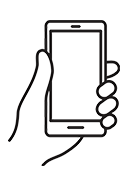 We will determine your case and submit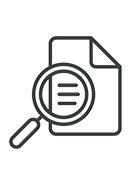 You will get regular update from us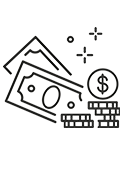 Collect your compensation

"John helped me find doctors, he referred me to his neurologist, his physical therapist, I mean, anything I needed he was right there, every step of the way. I couldn't have asked for a better result from all of this, I would absolutely recommend Gomez Trial Attorneys."

"During the time I was working with Gomez Trial Attorneys, they treated me very, very well. 100% of the time, they believed me, and they were very compassionate. They felt sorry for what happened and they understood the therapy process."

"They held my hand the whole time and kept me in the loop every aspect of my case which was very refreshing to me. They helped me get my settlement offer as fast as possible and I was able to keep my farm"

"The Gomez experience was the best experience it could be for me really, only positive things to say. They really were there every step if the way. Thanks to Gomez Trial Attorneys my dad is able to support my family as a single father"

"He opened the door for me to join his firm to help other brain Injury survivors and I never met another firm who is like this who was so understanding and caring who took the extra step and walked the extra mile with their clients and this is the best"

"I am very satisfied with the outcome with Gomez and I would definitely recommend Gomez to anybody, we tell people all the time, Get Gomez! They are really thorough with everything and they make you feel real comfortable."

"Just helped us through, guided us through, I kept notes all those years, we had questions all the time and they would always keep us informed of what was going on. They just unlayered it, layer by layer, I've never seen anything like them. Thank God for them."
Get your
free consultation
24/7 Support & Free Consultation