El Centro Premises Liability Lawyers
El Centro Premises Liability Lawyers
Injuries on someone else's property in El Centro can happen in the blink of an eye. You slip and fall on wet flooring at one of the big box stores on North Imperial Avenue. You take a tumble on uneven stairs at the El Centro Walmart Supercenter or the El Centro Aquatic Center. Suddenly, your life takes a turn for the worse. You find yourself struggling to pay medical bills, missing time at work, and dealing with injuries that might permanently prevent you from returning to living life as you know it.
You do not have to face this difficult situation alone. Chances are you have rights to significant financial compensation. Our experienced El Centro premises liability lawyers can help. If you suffered serious injuries in an accident on someone else's El Centro property, contact the
El Centro personal injury lawyers
at Gomez Trial Attorneys today for a free evaluation of your legal options.
From offices across Southern California, John Gomez and his team at Gomez Trial Attorneys represent clients nationwide who have suffered life-changing injuries and illnesses through no fault of their own. Our mission is to help clients obtain the compensation they need and deserve to regain their health and rebuild their lives.
Representing victims of incidents on someone else's property (known as premises liability cases) constitutes a significant part of our law practice. Over its years of practice, our award-winning team of trial lawyers
has recovered hundreds of millions of dollars
for injured clients, including $16 million outcomes for victims of slip and fall incidents who suffered traumatic brain injuries.
Of course, our firm can never promise that a client will recover compensation. We can, however, guarantee that our clients will receive personalized attention from a top-rated team of lawyers who have the skill, experience, and resources to win even the toughest cases.
El Centro Premises Accidents and Their Life-Changing Consequences
"Accidents happen," or so the saying goes. However, the fact of the matter is people and companies can prevent most accidents by taking reasonable steps to keep victims safe from harm. In El Centro and throughout the country, property owners, occupants, and managers have legal obligations to ensure the safety of visitors to their properties. If they fail in those duties, then innocent visitors can suffer serious, life-altering injuries. Common premises liability incidents leading to severe injury include:
Slip and Fall Incidents
Falling leads to a host of serious injuries to El Centro residents and visitors every day, and poses particularly high risks for older adults, children, and construction workers. Lawyers refer to falling and getting hurt as a slip and fall injury, although they do not always involve slipping. Anyone who falls and gets hurt after slipping, tripping, stumbling, misstepping, or losing their balance because of a preventable, dangerous condition on someone else's property has suffered a slip and fall injury.
Common slip and fall injuries include broken hips, broken bones in the hands and arms, ankle, shoulder, and joint injuries, traumatic brain injuries, and spinal cord injuries. Some of these injuries inflict lifelong disabilities and impairments. Others technically heal, but leave the victim struggling with chronic pain, limited mobility, and other debilitating conditions.
Slip and fall incidents can happen anywhere; at hotels, stores, restaurants, amusement parks, government buildings, public parks, and even a private residence.
Fire Safety Hazards
No business or homeowner wants to suffer the devastation of a fire. Unfortunately, fires can occur when property owners and occupants fail to take proper precautions to reduce fire-related risks. For a landlord, that might mean installing smoke detectors in a rental property. Hotel owners may need to install sprinklers and ensure adequate fire exits. In a large office building, owners may need to install fire doors that contain fires to a specific area of the building. A private property owner may need to put signs in place that warn of dangerous conditions.
Failure to take these safety precautions can lead to severe and fatal injuries from (among other risks) burns, smoke inhalation, and building collapse.
Negligent Security
Many businesses must take security measures to keep customers and property visitors safe. This may include screening and training employees, hiring a security guard, operating cameras or alarms, maintaining adequate outdoor and indoor lighting, providing working and redundant door locks, and installing emergency phones or other communications systems.
Security measures can repel criminal elements, prevent fights and other disturbances, and deny potential wrongdoers places to hide or opportunities to victimize visitors and patrons. Property owners, occupants, and managers that fail to take adequate security steps may face liability for harm that comes to a victim of criminal conduct on their premises.
Animal Attacks
Attacks by domestic and wild animals can leave a victim with severe scarring, broken bones, and deep lacerations. Animal attacks often occur because pet owners allow their pets to roam free on their premises. Both businesses and private property owners, however, must exercise care to ensure that those animals do not pose a hazard to other individuals, including guests and patrons. Private property owners should keep their animals on their property and, in the case of dangerous animals, ensure that they cannot pose a threat to others around them.
Falling Objects
Falling objects pose a constant hazard to visitors and workers at construction sites and stores with high shelves in El Centro. In other settings, ceiling collapse, improperly secured decor, and broken tree limbs can also cause serious injury. Falling objects can cause severe lacerations, deep bruising, broken bones, traumatic brain injury, and paralysis, among other serious injuries. Property owners, occupants, and managers must take care to secure objects that could fall and hurt someone, and to keep visitors away from hazards that have not yet been addressed.
Swimming Pools and Other Water Bodies
Swimming pools and other man-made or natural bodies of water pose hazards to anyone who cannot swim, and may put others at risk if they have dangerous features that could cause an injury. Children, in particular, face risks around pools and water bodies. Swimming pool owners must take care to keep pools secured so that children cannot access them unsupervised.
Owners must also properly maintain their pool decks and areas around other water bodies to eliminate hazards. Drowning is obviously the most significant danger presented by these property features, but falls also pose a serious risk.
Compensation for an El Centro Premises Liability Injury
People who suffer injuries on someone else's property in El Centro often have legal rights to receive compensation from property owners, occupants, managers, and others. El Centro workers who suffer injuries in connection with work typically have rights to workers' compensation benefits. Others who visit properties for their own or the property owner's benefit can often seek compensation through an El Centro premises liability lawsuit.
At Gomez Trial Attorneys, we represent victims of injuries suffered because of dangerous property conditions in either circumstance.
Legal Liability For Your Premises Liability Injury in El Centro
The setting in which you suffered your injuries, the hazard that harmed you, and the type of permission you had to be at the property where your injury happened, generally dictate who may have a legal liability to you. At Gomez Trial Attorneys, we work hard to make sure to identify all parties who may owe our clients money for their injuries and losses, so that our clients can make the most of their legal rights to receive damages.
In most premises liability cases in El Centro, one or more property owners, occupants, or managers have legal responsibility for having failed to take necessary steps to keep you safe from harm. That party (or parties) will typically have a legal liability to you for damages.
Sometimes, other parties may also face legal liability for injuries you suffer on someone else's property. If you sustained injuries in an assault or other criminal incident, for example, the perpetrator may have a legal liability to you for damages. If an equipment or product malfunction led to your injury, then you may have a claim for damages against the equipment/product manufacturer. If a contractor on the property created the dangerous condition that injured you, then that contract may have to pay you damages.
Finally, as we mentioned above, if you suffered injuries on someone else's property in connection with doing your employment, then workers' compensation insurance your employer carries will likely pay you benefits.
Damages You May Have The Right to Recover
Every premises liability incident leading to injury in El Centro has its own facts and circumstances. As a result, no lawyer can guarantee that an injured visitor to a property can recover any damages, or any specific amount of them. To give yourself the strongest chance of recovering the money you deserve, put your case in the hands of an experienced law firm like Gomez Trial Attorneys.
As a general matter, clients of Gomez Trial Attorneys can seek the following general categories of damages in an El Centro premises liability lawsuit:
Medical expenses related to treating the injury, including doctor visits, hospitalizations, long-term care, medication, medical equipment, and therapy;
Non-medical expenses arising from living with the injury, such as the cost of hiring help around the house or with day-to-day chores while recovering;
Past and future lost income caused by the victim missing work while recovering, and by the victim's inability to work because of a disabling injury;
Pain, suffering, damage to personal relationships, and diminished quality of life caused by the injury.
In some cases, punitive damages that punish and deter the dangerous conduct that caused the injury.
Lawyers at Gomez Trial Attorneys work one-on-one with injured clients and their families to evaluate all ways that an injury has caused them harm. Our goal is to make sure to seek the maximum compensation available under California law for the harm our clients suffered.
How We Help El Centro Premises Liability Victims
The actions we take on behalf of our clients who have suffered injuries on someone else's property in El Centro vary depending on the circumstances of each client's case. At Gomez Trial Attorneys, we pride ourselves on providing individualized legal advice and on executing legal strategies tailored to meet our clients' personal needs and priorities.
As a general matter, our firm frequently serves our injured clients by:
Investigating their claims and damages thoroughly. To obtain compensation, our clients need evidence to prove someone else's liability for their injuries, and to justify the amount of money they seek as compensation. Our team has the experience to know what kind of evidence will best serve our clients' interests, where to find that evidence, how to secure it, and when to use it to our clients' advantage. Sometimes we also work with seasoned investigators who can track down even the most hard-to-locate information to help our clients get the compensation they deserve.
Negotiating from a position of strength. Most El Centro premises liability cases get resolved through negotiated settlements between the injured party and the party with liability. A settlement is an agreement in which, usually, the injured party receives a payment or series of payments, and in return releases the paying party from future liability. Virtually all cases can settle for some amount of money, but it takes the skill and commitment of a team of top-rated lawyers to negotiate a settlement for the maximum amount of money available. At Gomez Trial Attorneys, we negotiate with defense lawyers and insurance companies from the strongest position possible, to convince our opponents that their best option is to pay our clients in-full.
Taking cases to court, when necessary. It is no mistake that our firm is called Gomez Trial Attorneys. John Gomez and his team have a well-earned reputation as fierce, confident, compelling trial lawyers who feel as at home in courtrooms as they do in their own living rooms. We fight to win in court, and have an impressive track record of success in jury trials.
El Centro Premises Liability Frequently Asked Questions FAQs
Have you suffered an injury while frequenting an El Centro business? Did an El Centro landlord or property manager fail to address a dangerous condition at your home or apartment? Under premises liability law, if you suffer an injury due to the negligence of a property owner or the person operating on that property, the premises owner may bear liability for any injuries that you suffer.
Many victims of such accidents, however, find themselves with questions about the compensation they deserve, the claim process, and even how to work with an attorney to get the compensation they deserve. Thankfully, Gomez Trial Attorneys is proud to serve as a resource for El Centro residents who find themselves injured through no fault of their own.
Do you have questions about your premises liability accident? For questions related to your specific accident, contact an attorney as soon after the accident as possible. For answers to more general questions, check out our premises liability FAQ below.
How much compensation do I deserve for a premises liability accident in El Centro?
If you suffer an accident on an El Centro property, whether residential or commercial you may deserve compensation, particularly if another party's negligence caused your injuries. However, an attorney cannot give a solid answer to the question of exactly how much compensation you deserve, as many factors can influence the compensation you receive. Most victims, however, claim compensation for several key harms suffered: their medical expenses, their lost wages due to missed time at work, and their pain and suffering. Speak with your El Centro attorney for a full assessment of the compensation you may deserve for your injuries.
Who bears liability for an El Centro premises liability accident?
Most often, the property owner bears liability for an accident that occurs on their property due to negligence. For example, if a store owner allows a wet floor to remain uncleaned, causing a slip and fall accident, the store owner may bear liability for the accident. If the property does not belong to the business operating out of it—in the case of a property rented out by a business or private individual, for example—either the property owner or the party operating in that property may bear liability for the accident.
For example, consider a convention operating at the Comfort Inn & Suites El Centro or the Holiday Inn Express & Suites El Centro. If one of the vendors runs cords across a walkway without fixing them to the ground and a guest trips over the cords and falls, suffering serious injuries, that vendor may bear liability for those injuries. On the other hand, the hotel may share liability for failing to take proper safety precautions and check to ensure the safety of guests on the property.
Do I have the same right to compensation if I suffer an injury on private property in El Centro that I do if I suffer an injury on public property?
Private property owners, like the owners of public property, often purchase liability insurance. Homeowner's insurance, for example, not only provides protection if anything happens to the home, but also if the homeowner commits an act of negligence that leads to the injury of another party on that property. Most homeowners will understand if you file a premises liability claim after suffering a serious injury on their property. That El Centro premises liability claim can provide you with much-needed compensation that will allow you to cover your medical expenses and cover your other bills after your accident, which may prove especially important if you suffered serious injuries in the accident.
If I get attacked by another guest at an El Centro hotel, can I sue the hotel for damages?
Most public properties must offer safe visitation for all guests, including protecting them from other guests. While the hotel cannot protect you if you go outside areas intended for guests or wander outside the property, the hotel should offer security or accommodations that protect you against attacks when on hotel property, including the lobby or convention areas. If you suffer injuries due to an attack from another party, you may have grounds for an El Centro premises liability claim against the hotel for their failure to maintain a secure premises.
What duty of care does an El Centro commercial property owner, including a store or hotel, have to me as a guest?
Most often, victims want to know what duty of care a public property owner bears to them to understand whether they have the right to compensation for suffered injuries. In short, what must a property owner do to protect you?
Businesses, including hotels and stores, must exercise a high duty of care to protect visitors to their properties, including their employees. They need to offer a safe, low-risk experience.
This may include:
Installing handrails where needed to offer adequate support to elderly or infirm customers. Do you need to go down a flight of stairs? Is a steep ramp your only option for entering a specific area? Property owners may need to install handrails to help offer the support and protection you need.
Maintaining the property to prevent risk. Failing to keep up with maintenance on public property can substantially increase the risk of injury. Poorly-maintained stairs, for example, can break or collapse. Floors can bubble or grow worn over time, increasing the risk of trips and falls. The area around the pool can grow worn, increasing the risk of accidents. Proper maintenance, on the other hand, can reduce these risks.
Cleaning up spills promptly. Liquid spills, especially oily substances, can significantly increase the risk to store visitors. Cleaning up those spills promptly, on the other hand, can help keep both visitors and employees safer, reducing the risk of slip and fall accidents.
Labeling hazardous areas. Wet floors, for example, can offer a significant slip and fall hazard to visitors. If you suffer a slip and fall due to a lack of warnings in that area, you may have grounds for an El Centro premises liability claim. Likewise, if a business does not properly warn you about a potential hazard, including areas you should not go into, you may have grounds for a premises liability claim against that El Centro business if you suffer injury in those areas.
Properly maintaining equipment. At amusement parks, for example, the equipment, like the property, requires regular maintenance to protect visitors to that park. Likewise, at hotels, you should expect vending machines, gym equipment, and pool areas to receive maintenance that helps decrease injury risk. That does not mean that those pieces of equipment must work properly or remain operational throughout your visit, but it does mean that they should not pose a danger to you if you use them normally during your stay.
Offering adequate security. In many locations, including hotels, security can help keep visitors safe. If the property manager fails to prove adequate security, leading to an attack against you, you may have grounds for an El Centro premises liability claim.
To have grounds for an El Centro premises liability claim, your attorney will need to prove that the property owner's negligence led to an accident that caused your injuries. If the property owner did not commit an act of negligence, or if you did not suffer injuries, you likely do not have grounds for an El Centro premises liability claim.
If you believe you have grounds for a claim, whether you suffered a broken hip in a slip and fall or a traumatic brain injury due to an attack in a public place, contact an experienced El Centro premises liability attorney as soon as possible to get a better idea of the compensation you might obtain.
If I suffer injuries in a fire at an El Centro hotel or rental, is the property owner held liable?
In some cases, the property owner may bear liability for injuries you sustained in a fire. The hotel must provide adequate escape routes, sprinklers, and other precautions that can help protect against injuries in a fire. If the hotel does not take adequate precautions to prevent those injuries, on the other hand, it may bear liability if you suffer an accident. Any time you suffer injuries in a fire in a hotel or other public property, contact an attorney to get a better idea of whether you have the right to an El Centro premises liability claim.
How long does it take to settle a premises liability claim in El Centro?
If you suffered serious injuries in an El Centro premises liability accident, you likely need compensation in your hands as soon as possible. Unfortunately, it can take time to resolve your claim.
Several factors can influence the length of time it will take to resolve your claim, including:
The severity of your injuries. If you suffer severe injuries, you may file an El Centro premises liability claim that asks for substantial compensation. Many insurance companies will attempt to limit their financial liability as much as possible, which may mean that they do not approve the claim quickly. Often, the more you need to ask for in compensation for your injuries, the longer it can take to reach a settlement.
How many rounds of negotiation you go through. Many El Centro premises liability claims, including premises liability claims, involve several rounds of negotiation. You and your attorney want to ensure that you get the maximum funds possible for your injuries. The insurance company, on the other hand, may want to limit the funds it has to pay you. If you have to go through numerous rounds of negotiation, it can lengthen the time it takes for you to receive compensation for your injuries.
How long you need to recover before you have a full understanding of what your life will look like after your injuries. Many injuries cause lifelong consequences. Due to your injuries, you might lose your capacity to work in your former profession, or you might find yourself with permanent physical or mental limitations that limit your daily activities. Your attorney may advise waiting until you have a better idea of what your life will look like and how much you will recover after your accident, rather than filing an El Centro premises liability claim immediately. To file a successful El Centro premises liability claim, you need an accurate picture of both your medical expenses and your pain and suffering related to the accident.
Whether you need to take your claim to mediation or court. If you cannot reach an agreement with the insurance company through negotiation, you may need to proceed to mediation. During the mediation, representatives of the insurance company will sit down with you, your attorney, and the mediator: usually a judge or former judge who will try to help you reach a resolution. During mediation, each side will have the chance to present its arguments and evidence, and the mediator will suggest a resolution or try to help you agree. If you cannot agree during mediation, you may need to take your claim to court. Waiting for a court date, then going through a trial, can extend the time it takes to get a settlement or judgment in your hands.
Once you do reach an agreement, the insurance company typically has 30 days to provide payment for your settlement. Failure to issue this payment can leave the insurance company open to further legal action.
The insurance company that covers the El Centro property owner contacted me and offered me a settlement. Should I take it?
Ideally, you should always consult us before accepting any settlement offer. In a premises liability accident, keep in mind that the insurance company may want to limit its financial liability as much as possible. The company may, therefore, issue a low settlement offer initially to decrease what it has to pay you. If you accept that offer, it can permanently limit the compensation you can receive for your injuries, since your acceptance prevents you from pursuing further compensation even if your eventual expenses end up far higher than anticipated.
Wait to consult us before accepting an offer. If the insurance company tries to pressure you to make an immediate decision about an offer, it could show that the insurance company has not offered adequate compensation for your accident and your injuries. Instead of accepting, wait until you have a better understanding of how much you deserve. One of the best ways to do this is by contacting a passionate El Centro premises liability lawyer at Gomez Trial Attorneys as soon as possible.
Contact an El Centro Premises Liability Attorney Today
If you suffered serious injuries on someone else's property in El Centro because of a dangerous property condition that the owner, occupant, or manager should have fixed or warned you about, then you likely have rights to substantial compensation. You need a lawyer who knows how to get compensation for premises liability injury victims like you.
Contact Gomez Trial Attorneys today at (619) 237-3490 for a free consultation.
---
Gomez Trial Attorneys
2299 West Adams Avenue, Suite 102
El Centro, CA 92243
(760)-259-2166
Our Process...
Easy as 1. 2. 3!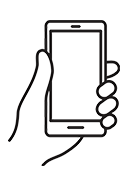 We will determine your case and submit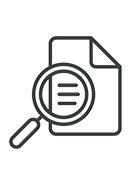 You will get regular update from us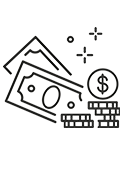 Collect your compensation

"John helped me find doctors, he referred me to his neurologist, his physical therapist, I mean, anything I needed he was right there, every step of the way. I couldn't have asked for a better result from all of this, I would absolutely recommend Gomez Trial Attorneys."

"During the time I was working with Gomez Trial Attorneys, they treated me very, very well. 100% of the time, they believed me, and they were very compassionate. They felt sorry for what happened and they understood the therapy process."

"They held my hand the whole time and kept me in the loop every aspect of my case which was very refreshing to me. They helped me get my settlement offer as fast as possible and I was able to keep my farm"

"The Gomez experience was the best experience it could be for me really, only positive things to say. They really were there every step if the way. Thanks to Gomez Trial Attorneys my dad is able to support my family as a single father"

"He opened the door for me to join his firm to help other brain Injury survivors and I never met another firm who is like this who was so understanding and caring who took the extra step and walked the extra mile with their clients and this is the best"

"I am very satisfied with the outcome with Gomez and I would definitely recommend Gomez to anybody, we tell people all the time, Get Gomez! They are really thorough with everything and they make you feel real comfortable."

"Just helped us through, guided us through, I kept notes all those years, we had questions all the time and they would always keep us informed of what was going on. They just unlayered it, layer by layer, I've never seen anything like them. Thank God for them."
Get your
free consultation
24/7 Support & Free Consultation