Escondido Personal Injury Lawyer
Escondido Personal Injury Lawyer
ESCONDIDO PERONAL INJURY ATTORNEYS
When you are injured in an accident that was not your fault, you may be able to file a personal injury claim. This type of claim can help you recover damages for your medical bills, lost wages, and pain and suffering. To prove your claim, you will need to gather evidence to show that the other party was at fault. This can include eyewitness testimony, photographs, and police reports. Once you have gathered this evidence, you should contact a personal injury attorney to discuss your case.
An experienced attorney will be able to evaluate the strength of your claim and advise you on the best course of action. With their help, you may be able to secure the compensation you deserve.
For more information and your free case evaluation, contact our Escondido personal injury lawyers today. One of our friendly, empathetic, and knowledgeable team members will be happy to field your questions and concerns.
3 TYPES OF PERSONAL INJURY CLAIMS
There are three primary types of personal injury claims: negligence claims, intentional tort claims, and strict liability claims.
1. INTENTIONAL TORT CLAIMS
An intentional tort claim can be filed when the defendant intended to cause harm to the plaintiff. Examples of intentional torts include battery, assault, and defamation.
2. STRICT LIABILITY CLAIMS
A strict liability claim is one in which liability is imposed on the defendant regardless of whether they were actually at fault for causing harm. Strict liability claims are typically brought in dog bite cases and cases involving defective products where it can be shown that the product was unreasonably dangerous and caused injuries despite being used as intended.
3. NEGLIGENCE CLAIMS
Most personal injury claims are based on negligence, so to be successful, it must be shown that the defendant acted negligently. Negligence is defined as the failure to take reasonable care to avoid causing injury or loss. To prove negligence, four elements must be satisfied:
Duty of Care: The defendant must owe the plaintiff a duty of care. This duty varies depending on the relationship between the parties; for example, a doctor owes their patient a duty of care, and a driver has a duty to others on the road.
Breach of Duty: The defendant must breach (or violate) their duty of care owed to the plaintiff. For example, a doctor may breach their duty of care by failing to properly diagnose an illness, or a driver may breach their duty by texting while driving.
Causation: It must be also shown that the defendant's breach of duty caused the plaintiff's injuries. If a doctor breaches their duty of care by failing to properly diagnose an illness and, as a result, the illness goes untreated and causes further damage, causation could be established.
Damages: The plaintiff must have suffered some form of damages as a result of the defendant's negligence; that is, they must have incurred some type of loss. The most common examples of damages include medical bills, lost wages, and pain and suffering.
ESCONDIDO PERSONAL INJURY LAWYER FAQS
HOW MUCH DOES A PERSONAL INJURY LAWYER CHARGE?
Almost all personal injury lawyers operate on a contingency fee basis. Under this arrangement, the lawyer is not paid upfront, rather they are paid a percentage of the award money if the case is successful; their payment is contingent upon their success with the case.
For example, if you receive a $100,000 settlement from the insurance company, your lawyer would receive a previously agreed-upon percentage of that amount. The percentage is typically between 33% and 40%. If the fee were 33%, the lawyer would earn $33,000, and you would walk away with $67,000.
WHEN SHOULD I CONTACT A PERSONAL INJURY LAWYER?
You may be wondering when the right time is to contact a personal injury attorney. The short answer is that it depends on your situation. However, here are some instances when seeking legal counsel is in your best interest.
You were in a car accident. If you have been in a car accident and the other driver was at fault, you should contact a personal injury attorney. Even if the accident was minor and you do not think you need an attorney, it is always best to err on the side of caution. An experienced personal injury lawyer will be able to review your case and let you know if you have a claim worth pursuing.
You were the victim of medical malpractice. If you have been the victim of medical malpractice, you should contact an experienced medical malpractice attorney immediately. These cases are often complex and require the expertise of an attorney who has handled similar cases in the past.
You lost a loved one because of someone else's negligence. If a loved one has passed away due to the negligence of another party, you may be able to file a wrongful death claim against that party. These claims can be very complicated and emotional, so it is important to have an experienced attorney by your side who can handle the legal aspects of your case while you focus on grieving your loss.
WHAT SHOULD I ASK A PERSONAL INJURY LAWYER?
If you've been involved in an accident that has left you injured, you may be considering hiring a personal injury lawyer. But how do you know if an attorney is right for you? And once you've decided to hire one, what should you ask during the initial consultation?
Asking the right questions during your initial consultation will help you better understand whether an attorney is a good fit for your case. Consider asking the following questions.
WHAT KIND OF EXPERIENCE DO YOU HAVE WITH CASES LIKE MINE?
You want to make sure that the Escondido personal injury attorney you're considering has experience handling cases similar to yours. Personal injury law is a broad practice area, so it's important to find someone who specializes in the type of accident you were involved in. For example, if you were hit by a drunk driver, you would want to find an attorney who has experience litigating drunk driving accident claims rather than someone who primarily handles slip and fall cases.
HAVE YOU TAKEN CASES LIKE MINE TO TRIAL BEFORE?
While most personal injury cases are settled out of court, there are some instances where going to trial may be your best option. You want to ensure that the attorney you're considering is prepared to take your case to trial and has litigation experience.
WHAT ARE YOUR FEES, AND HOW ARE THEY STRUCTURED?
Most personal injury attorneys work on a contingency fee basis, which means they only get paid if they win your case. However, it's important to have a clear understanding of how their fees work before signing any agreements. For example, many attorneys will advance certain expenses on behalf of their clients (such as court filing fees and expert witness costs), so it's important to ask about this as well and find out how these costs will be handled if your case isn't successful.
WHAT ARE MY CHANCES OF WINNING?
No attorney can guarantee that you'll win your case, but they should be able to give you a reasonably good idea based on the facts and circumstances surrounding your accident. Be wary of any attorney who tries to give you a definitive answer without hearing all the details of your case first—the outcome of every personal injury case depends on its own unique set of facts and circumstances.
WHY SHOULD I HIRE A PERSONAL INJURY LAWYER?
If you want to have the best possible chance of recovering the full compensation that you deserve, then you need an experienced advocate on your side. Here's why.
YOU NEED HELP DEALING WITH THE INSURANCE COMPANY
While an insurance policy is supposed to help protect you financially in the event of an accident, the sad reality is that insurance companies are for-profit businesses. As such, they often put their own interests ahead of the interests of policyholders.
One way insurance companies do this is by trying to minimize the amount of money that they have to pay out on claims. An insurance company does this by conducting its own claim investigation, gathering evidence it can use to try to cast doubt on the validity of your claim or reduce the value of your damages. An experienced personal injury lawyer will know how to conduct a thorough investigation and collect the evidence needed to build a strong case on your behalf.
YOU MAY NEED TO GO TO COURT
The vast majority of personal injury cases are actually settled out of court before they ever reach a trial. However, there are always exceptions to this rule. There are some cases where an insurance company will refuse to make a fair settlement offer or any offer at all. In these situations, the only way to get the compensation that you deserve may be to take your case before a judge and jury.
If this does happen, it is important to have an attorney who has experience litigating personal injury cases and who is not afraid to take your case to trial if necessary. This isn't something you can do on your own without any experience.
PAPERWORK AND LEGAL DEADLINES
If you have never been involved in a personal injury lawsuit before, it is important to understand that a lot of paperwork is involved. There are also strict deadlines that must be met to avoid having your case thrown out. An experienced lawyer will know how to handle all this paperwork and will make sure that all deadlines are met so that your case stays on track.
CONTACT GOMEZ TRIAL ATTORNEYS FOR HELP WITH YOUR PERSONAL INJURY CLAIM
If you've been injured in an accident that was not your fault, a personal injury lawyer can work with you to get the compensation you deserve for your injuries. Don't wait any longer; the sooner you start the process, the sooner you can receive financial compensation to help you pay for medical bills and other expenses. If you're looking for a personal injury lawyer Escondido residents can trust, contact The Gomez Trial Lawyers today for a free consultation by calling 866-TRIAL LAW (866-874-2552) or by contacting us online.
"I am very satisfied with the outcome with Gomez and I would definitely recommend Gomez to anybody, we tell people all the time, Get Gomez! They are really thorough with everything and they make you feel real comfortable."
Our Process...
Easy as 1. 2. 3!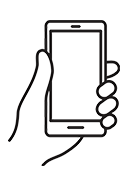 We will determine your case and submit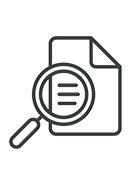 You will get regular update from us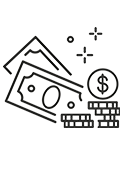 Collect your compensation

"John helped me find doctors, he referred me to his neurologist, his physical therapist, I mean, anything I needed he was right there, every step of the way. I couldn't have asked for a better result from all of this, I would absolutely recommend Gomez Trial Attorneys."

"During the time I was working with Gomez Trial Attorneys, they treated me very, very well. 100% of the time, they believed me, and they were very compassionate. They felt sorry for what happened and they understood the therapy process."

"They held my hand the whole time and kept me in the loop every aspect of my case which was very refreshing to me. They helped me get my settlement offer as fast as possible and I was able to keep my farm"

"The Gomez experience was the best experience it could be for me really, only positive things to say. They really were there every step if the way. Thanks to Gomez Trial Attorneys my dad is able to support my family as a single father"

"He opened the door for me to join his firm to help other brain Injury survivors and I never met another firm who is like this who was so understanding and caring who took the extra step and walked the extra mile with their clients and this is the best"

"I am very satisfied with the outcome with Gomez and I would definitely recommend Gomez to anybody, we tell people all the time, Get Gomez! They are really thorough with everything and they make you feel real comfortable."

"Just helped us through, guided us through, I kept notes all those years, we had questions all the time and they would always keep us informed of what was going on. They just unlayered it, layer by layer, I've never seen anything like them. Thank God for them."
Get your
free consultation
24/7 Support & Free Consultation