Escondido Car Accident Lawyers
Escondido Car Accident Lawyers
Escondido is home to some of San Diego County's most dangerous roads and intersections, including I-15, where truck accidents and motor vehicle accidents are all too common. Despite the attention certain sports get, the unfortunate reality is that a car accident can happen anywhere. When they do, they leave victims with unforeseen physical, mental, and financial hurdles to overcome.
Gomez Trial Attorneys has been helping car accident victims and their families in San Diego County for more than 15 years. While we can't guarantee results, we promise that we will work hard to apply our legal experience to get you the highest compensation possible in your case. We have a strong track record of success, including more than 135 personal injury awards of over $1 million.
If you're considering hiring an Escondido car accident lawyer, contact us for a free case evaluation at 619-237-3490 or schedule it online.
CAR ACCIDENTS CAUSE SERIOUS INJURIES
Car accidents can, and often do, cause serious injuries. The sheer force of impact coupled with broken glass and metal that can come into contact with the body creates a dangerous environment. Even the airbag, which is a safety device that saves lives, can cause serious injuries like broken facial bones and severe burns.
Some common serious physical injuries that can result from a car accident include:
Concussions
Spinal cord injuries
Paralysis
Protruding broken bones
Severe lacerations
Internal bleeding
Collapsed lung
Lost limbs
Permanent disfigurement
Obtaining medical care at the scene or as soon as possible thereafter is crucial to your future well-being. Not all accident injuries are felt immediately, and the shock of the accident can dull the pain. A trained medical professional can assess your injuries and advise what to look out for in the subsequent days.
Not all injuries are physical. A car accident is a traumatic event and can cause psychological injuries as well. Post-traumatic stress disorder (PTSD) is perhaps the most common. PTSD manifests differently in different people. Symptoms such as irritability, difficulty sleeping, anxiety, depression, and avoidance or fear of driving can be indicators of PTSD. Obtaining psychological evaluation and care for any post-accident psychological symptoms is important.
DO I HAVE A CAR ACCIDENT CASE?
Every car accident is unique. In general, to have a viable car accident case, you need legal grounds for a lawsuit and injuries.
The most common legal ground for a car accident lawsuit is negligence. Negligence in California occurs when a person breaches their duty to act as a reasonably prudent driver under the circumstances, and their breach causes you harm. In the context of a car accident, the following are common ways drivers breach their duty of care:
Driving under the Influence. Driving under the influence of alcohol, marijuana, or other substances that impair the driver's ability to safely operate their motor vehicle is a common cause of accidents. Drunk driving alone is a factor in about 30% of accidents.
Drowsy Driving. Driving while fatigued poses a serious risk to the drowsy driver and others on the road. Like substances, it impairs a driver's reaction times and attention. It is estimated that drowsy driving contributes to 328,000 crashes annually.
Distracted Driving. Distracted driving kills more than 2,800 people in the U.S. each year. Texting and driving, listening to excessively loud music, and turning around to interact with passengers are all common forms of distracted driving.
Speeding is dangerous, period. The national safety council reports that speeding was a factor in 29% of traffic fatalities in 2020. The danger of speeding is even greater in adverse weather, where driving prudently often means slowing below the posted speed limit.
Not Obeying Traffic Laws. Traffic signs and laws are designed to protect drivers. Yet, many people feel they know better and can decide on their own how to behave, for example, by running a red light "because no one was around." This type of behavior is dangerous and causes accidents.
To have a personal injury lawsuit arising out of a car accident, the other driver's wrongful conduct must also have caused you harm. If their behavior caused the accident, then this requirement is almost always met.
The best way to determine whether you have a case is to speak with an Escondido car attorney about your case. For a free case evaluation with Gomez Trial Attorneys, contact us at 619-237-3490 or schedule online.
HOW MUCH MONEY CAN I GET FOR MY ESCONDIDO CAR ACCIDENT CASE?
An experienced Escondido car accident lawyer can assist you in calculating and proving damages as well as understanding how much money you will actually take home after a settlement or judgment in your favor. In general, the more harm you have suffered, the more money you will be able to recover. This is because, in a car accident case, the primary purpose of the financial award is to compensate you for the harm you have suffered.
ECONOMIC DAMAGES
Economic damages are compensation for harm that can be readily assigned a dollar value. Every car accident case includes economic damages. Economic damages include:
Past and future medical expenses
Past and future lost earnings
Past and future lost household services
Lost earning capacity
Cost of replacement or repair of property
NON-ECONOMIC DAMAGES
Non-economic damages are compensation for harm that cannot be objectively valued. Most car accident cases involve non-economic damages. Non-economic damages include:
Pain and suffering
Emotional distress
Loss of enjoyment of life
Loss of consortium
PUNITIVE DAMAGES
Punitive damages, called "exemplary damages," in California, punish the at-fault party for their conduct. These are rare in car accident cases. They are only available in car accident cases where the at-fault party intentionally caused harm or acted in conscious disregard for the rights and safety of others.
HOW DO I GET MONEY FROM A CAR ACCIDENT WITHOUT A LAWYER?
To get money from a car accident that occurred in Escondido or anywhere else, you will need to either reach a settlement with the at-fault party or obtain a judgment against them after a trial.
In the overwhelming majority of car accident cases, it's the at-fault party's insurance company that will pay for their liability, and that controls the defense of the case. That means you will be negotiating and litigating against an insurance company — and its lawyers. And insurance companies (and their lawyers) have a lot of experience negotiating car accident cases.
Even if you've heard about the bad faith tactics many insurance companies use, it is can be very difficult to identify them. And if you don't have legal training and experience, it is very difficult to distinguish between a fair offer and a lowball offer. What may sound like a lot of money may actually be far less than fair compensation.
For these and other reasons, we strongly recommend hiring a car accident lawyer in Escondido to pursue compensation on your behalf. It is well-established that clients that use an attorney obtain higher settlements and verdicts than those who go at it alone.
WHEN SHOULD I GET A LAWYER FOR A CAR ACCIDENT?
You should get a lawyer for a car accident as soon as possible after the accident. The sooner you hire, the sooner the attorney can start working on your case and take over negotiating for a settlement on your behalf. Additionally, hiring an attorney early on will help ensure that you don't make any of the common mistakes that can lead you to recover less compensation than you deserve — or in the worst cases, eliminate your ability to recover.
HOW MUCH DOES A CAR ACCIDENT LAWYER COST?
At Gomez Trial Attorneys, our car accident lawyers for Escondido take cases on a contingency fee basis. This means you do not owe any attorneys' fees unless and until we obtain a settlement or judgment on your behalf. When we do, attorneys' fees and costs will be taken out of the award instead of directly out of your pocket.
HOW DO I FIND A GOOD CAR ACCIDENT LAWYER?
The best way to find a good Escondido car accident attorney is by researching potential attorneys and then narrowing them down by who seems best suited to take on your case. We always recommend talking with a law firm before you hire them. Most reputable personal injury law firms, including our firm, Gomez Trial Attorneys, will provide you with a free consultation where you can ask questions about your case and get to know more about the firm.
If this is your first involvement in a lawsuit, which is common, you may be unsure exactly what to ask your potential Escondido car accident lawyer. The following are some suggested areas to research and ask about:
How many years of experience do firm leaders have? Are most of the staff attorneys experienced or new attorneys?
Practice Areas. What areas of law does the law firm work in? Does it focus on personal injury cases like car accidents or provide broader service in a variety of practice areas?
Trial Experience. If your case goes to trial, can the law firm handle it, or will they pass your case off to a different law firm? Does the firm have trial-experienced attorneys? Is the firm willing to take cases to trial when it is in the client's best interests?
Legal Recognition. Have attorneys within the firm received recognition such as Super Lawyer recognition or top lawyer awards? Has the firm worked on newsworthy cases?
What is the firm's reputation in the community? Are insurance companies familiar with the firm (this helps with bargaining power)?
Case Results. What types of results have the personal injury attorneys received? Have they been in cases similar to yours?
Who Works on Your Case? Will the firm work on your case or farm it out to a different law firm in exchange for a referral fee? This won't be advertised on a firm's website, so you will need to ask directly.
Local Knowledge. Does the firm have experience working in the area's Superior Court and federal courts? Are they familiar with the reputations of judges that they will be in front of and defense attorneys in the area that they will fight against?
NEED AN ESCONDIDO CAR ACCIDENT LAWYER THAT GETS RESULTS? GET GOMEZ.
For more than 15 years, Gomez Trial Attorneys' has been trusted by clients to handle their car accident cases. We deliver results with the compassion clients need while working through the aftermath of a car accident.
If you or a loved one has been injured in a car accident in Escondido, contact us for a free case evaluation at 619-237-3490 or schedule it online.
"They held my hand the whole time and kept me in the loop on every aspect of my case which was very refreshing to me. They helped me get my settlement offer as fast as possible and I was able to keep my farm."
Our Process...
Easy as 1. 2. 3!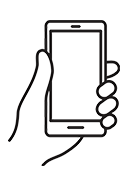 We will determine your case and submit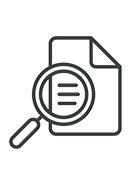 You will get regular update from us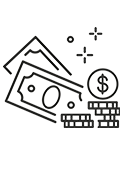 Collect your compensation

"John helped me find doctors, he referred me to his neurologist, his physical therapist, I mean, anything I needed he was right there, every step of the way. I couldn't have asked for a better result from all of this, I would absolutely recommend Gomez Trial Attorneys."

"During the time I was working with Gomez Trial Attorneys, they treated me very, very well. 100% of the time, they believed me, and they were very compassionate. They felt sorry for what happened and they understood the therapy process."

"They held my hand the whole time and kept me in the loop every aspect of my case which was very refreshing to me. They helped me get my settlement offer as fast as possible and I was able to keep my farm"

"The Gomez experience was the best experience it could be for me really, only positive things to say. They really were there every step if the way. Thanks to Gomez Trial Attorneys my dad is able to support my family as a single father"

"He opened the door for me to join his firm to help other brain Injury survivors and I never met another firm who is like this who was so understanding and caring who took the extra step and walked the extra mile with their clients and this is the best"

"I am very satisfied with the outcome with Gomez and I would definitely recommend Gomez to anybody, we tell people all the time, Get Gomez! They are really thorough with everything and they make you feel real comfortable."

"Just helped us through, guided us through, I kept notes all those years, we had questions all the time and they would always keep us informed of what was going on. They just unlayered it, layer by layer, I've never seen anything like them. Thank God for them."
Get your
free consultation
24/7 Support & Free Consultation