For many years, Aqueous Film Forming Foam (AFFF) was considered the gold standard in firefighting dangerous fuel fires. Unfortunately, it has recently become well-known that compounds in AFFF have been linked to cancers and other diseases. Firefighter foam lawsuits are being brought to ensure that those who have developed these diseases as a result of their exposure to AFFF are compensated for the harm they have suffered.
Below, we answer the most common questions our personal injury lawyers get about pursuing a firefighter foam lawsuit. If you believe that you or a loved one has been harmed by firefighter foam, call us at (619) 237-3490 or contact us online to schedule a free case evaluation to discuss your specific situation and questions.
What Is AFFF?
Aqueous Film Forming Foam, also known as "Class B foam," was used in firefighting to extinguish high-risk liquid fires such as fuel fired. AFFF has been used for decades as a firefighting tool across industries. It has been used as a firefighting agent by municipal fire stations, chemical plants, the U.S. military, and aviation operations. It has even been used for play in large foam parties for firefighters' friends and families.
Is AFFF a Carcinogen?
AFFF has recently gained a lot of attention as a potential carcinogen or a substance that is capable of causing cancer. The foam contains perfluoroalkyl or polyfluoroalkyl substances, commonly referred to as "PFAS." The EPA has advised that PFAS are dangerous to human health. Studies on AFFF cancer are ongoing, however, there is an increasing body of studies that link PFAS to detrimental health impacts, including multiple types of cancer.
Due to its PFAS, AFFF has been linked to multiple cancers, including:
kidney cancer
bladder cancer
pancreatic cancer
testicular cancer
colorectal cancer
prostate cancer
ovarian cancer
breast cancer
endometrial cancer
leukemia
Non-Hodgkin's lymphoma
liver cancer
It has also been associated with other health conditions, including:
thyroid disease
ulcerative colitis
California and other states have taken steps to end or minimize the use of PFAS-containing firefighting foam due to health risks. The U.S. military will also be switching to a PFAS-free firefighting foam with airports and other users expected to follow suit.
Do I Have a Firefighter Foam Lawsuit?
While the dangers of AFFF have only become widely known recently, there is evidence that companies that sell this foam may have known about the risks for decades. Despite this knowledge, these companies failed to advise firefighters and the general public about the risks.
Due to their close, ongoing contact with AFFF, firefighters have an increased risk of developing cancer or another disease. Firefighters who develop cancer or other diseases through exposure to AFFF have the right to file a firefighting foam lawsuit to pursue compensation against the manufacturer. After all, if a manufacturer is at fault, it should be the one to pay for medical costs, pain and suffering, and other damages that result.
The terms "firefighter foam cancer" and "firefighting foam lawsuit" are often used to refer to AFFF-linked cancers and associated lawsuits because firefighters are, as a group, the most impacted. However, it is not just career firefighters that may be suffering from AFFF cancer and its related diseases. Airport workers, military members, and civilians near firefighting operations may also have been exposed to PFAS at dangerously high levels and durations.
To have a viable firefighter foam lawsuit, you must have been exposed to AFFF and later been diagnosed with a commonly linked type of cancer or disease. Rather than scour the internet to try to figure out if you are eligible, schedule a free case evaluation with us so our experienced attorneys can help.
How Long Do I Have to File an AFFF Lawsuit?
The deadline to file an AFFF lawsuit will depend on a number of factors, including the claim, the jurisdiction it is brought in, when you learned of your injuries, and whether the action is a class action or an individual lawsuit.
Filing by the deadline is required. If you do not, you could lose your right to pursue your claim. The best way to learn how long you have to file a firefighter foam lawsuit is to speak with an experienced, reputable law firm as soon as possible.
What Is the Average Settlement Amount for a Fire Fighting Foam Lawsuit?
AFFF cancer lawsuits are a relatively new type of case, and there is not sufficient data to provide an accurate average settlement amount. Firefighter foam cash settlements and verdicts typically range between thousands and millions of dollars.
It is important to note that average settlement amounts are not a good indicator of what an individual may recover. What a specific person recovers is based on many factors, including the severity of the harm suffered as well as the strength of their evidence of a causal connection between AFFF and the harm. Be cautious of any law firm that promises a firefighter foam cash settlement in a certain amount before talking to you about your specific case.
How Long Does It Take To Settle an AFFF Lawsuit?
The length of time to settle an AFFF lawsuit varies. As with all personal injury lawsuits, the strength of your case and the skill of your attorney will play an important role in how long it takes to settle. Additionally, with AFFF lawsuits, the outcome of other lawsuits will impact companies' willingness to quickly (and fairly) settle rather than fight claims. There have been a number of recent high-profile settlements in PFAS cases that bode well for AFFF litigants.
Need a Firefighter Foam Lawsuit Lawyer? Get Gomez
If you or a loved one has been diagnosed with cancer or another disease you think has been caused by AFFF, you may be entitled to financial compensation for your injuries. The legal team at the Gomez Law Firm team has helped clients recover more than $750 million in compensation, with many giving us 5-star reviews. We have the experience and resources to effectively represent our clients in complex, high-profile cases like firefighting foam lawsuits.
Want to learn more about how Gomez trial attorneys can help you pursue the compensation you are entitled to? Contact us at (619) 237-3490 or visit us at www.thegomezfirm.com.
"They held my hand the whole time and kept me in the loop on every aspect of my case which was very refreshing to me. They helped me get my settlement offer as fast as possible and I was able to keep my farm."
Our Process...
Easy as 1. 2. 3!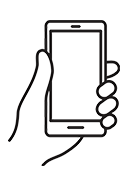 We will determine your case and submit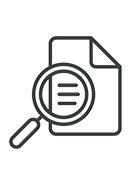 You will get regular update from us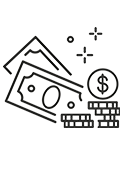 Collect your compensation

"John helped me find doctors, he referred me to his neurologist, his physical therapist, I mean, anything I needed he was right there, every step of the way. I couldn't have asked for a better result from all of this, I would absolutely recommend Gomez Trial Attorneys."

"During the time I was working with Gomez Trial Attorneys, they treated me very, very well. 100% of the time, they believed me, and they were very compassionate. They felt sorry for what happened and they understood the therapy process."

"They held my hand the whole time and kept me in the loop every aspect of my case which was very refreshing to me. They helped me get my settlement offer as fast as possible and I was able to keep my farm"

"The Gomez experience was the best experience it could be for me really, only positive things to say. They really were there every step if the way. Thanks to Gomez Trial Attorneys my dad is able to support my family as a single father"

"He opened the door for me to join his firm to help other brain Injury survivors and I never met another firm who is like this who was so understanding and caring who took the extra step and walked the extra mile with their clients and this is the best"

"I am very satisfied with the outcome with Gomez and I would definitely recommend Gomez to anybody, we tell people all the time, Get Gomez! They are really thorough with everything and they make you feel real comfortable."

"Just helped us through, guided us through, I kept notes all those years, we had questions all the time and they would always keep us informed of what was going on. They just unlayered it, layer by layer, I've never seen anything like them. Thank God for them."
Get your
free consultation
24/7 Support & Free Consultation