Gardasil HPV Vaccine
Lawsuit
Gardasil is a vaccine used to protect people from HPV and cervical cancer. Unfortunately, some people have experienced serious side effects after receiving the vaccine. These adverse reactions can range from premature ovarian failure to premature menopause. In some cases, individuals may also suffer from serious autoimmune disorders.
If you or someone you know has been affected by this vaccine, legal help is available to file a Gardasil lawsuit. Contact us to schedule a free consultation.
Why Was Gardasil Recalled?
Developed by multinational pharmaceutical giant Merck & Co., Gardasil is a three-dose series of injections that are intended to protect people from HPV infection and its related diseases. Since its introduction in 2006, more than 80 million doses have been distributed worldwide.
Meanwhile, reports of serious injuries and deaths linked to this vaccine have been steadily increasing as well. Some of these injuries include autoimmune disorders such as:
premature ovarian failure
premature menopause
Guillain-Barré syndrome (GBS)
inflammation of the peripheral nerves caused by the immune system attacking nerve cells
chronic fatigue syndrome
postural orthostatic tachycardia syndrome (POTS)
complex regional pain syndrome
vasculitis
autoimmune thyroiditis
seizures
Studies also suggest that some people who receive the Gardasil vaccine may develop myalgia or joint pain that can last for months or even years after receiving the injection.
Is There a Lawsuit Against Gardasil?
In response to these reports of serious injuries linked to Gardasil, plaintiffs across the country have filed a Gardasil class action lawsuit against Merck & Co. alleging that they failed to provide adequate warning of possible side effects, fraudulently concealed evidence about health risks, and misrepresented that Gardasil could prevent cervical cancer. These lawsuits allege that the pharmaceutical corporation knew or should have known about these risks prior to marketing and selling the product but failed to take appropriate action until it was too late for many individuals who were injured by the product.
How Many Lawsuits Have Been Filed Against Gardasil?
Currently, there are 65 cases in the Gardasil vaccine lawsuit multi-district litigation (MDL), with 80 additional cases expected to be added over the next year.
MDL is a special court procedure used when multiple parties allege similar injuries from a product or action. For example, if several people took a drug and suffered similar injuries as a result, they could join together in an MDL to save time and money compared to filing separate lawsuits against the drug manufacturer.
Congress created this process to streamline civil action involving significant numbers of parties who have filed similar claims against one another. In addition to defective drugs and medical devices, MDLs can also involve securities fraud cases where many investors were defrauded by one company. This saves time and money since it eliminates the need for each individual plaintiff to file a separate HPV vaccine lawsuit against the defendant.
What Is the Average Settlement Amount for a Gardasil Lawsuit?
The potential settlement value for Gardasil lawsuits varies greatly depending on factors such as diagnosis and severity of injury or illness caused by the vaccine. Here are some estimates on potential settlement amounts.
Premature Ovarian Failure Cases
Premature ovarian failure, also known as POI (primary ovary insufficiency), is a condition in which the ovaries stop producing eggs before age 40. This can lead to infertility and other health issues. The potential settlement value for POI cases is estimated to be between $250,000 and $1 million with higher values associated with permanent infertility.
Premature Menopause Cases
Premature menopause, also known as PMA (primary menopausal syndrome), is similar to POI but occurs at an earlier age and with greater severity due to the complete loss of ovarian function leading to infertility. The estimated settlement range for PMA cases is $300,000 to $1.2 million due to its similarity to POI and for being considered a cause of infertility.
Gardasil Lawsuits and Serious Autoimmune Disorders
In addition to POF and premature menopause, some people who received the Gardasil shot have experienced serious autoimmune disorders like postural orthostatic tachycardia syndrome (POTS), chronic inflammatory demyelinating polyneuropathy (CDIP), and Guillain-Barré syndrome (GBS). In these cases, settlement values are estimated at $150,000 to $750,000, depending on the severity of each case as well as how long it takes for recovery from the illness or injury caused by the vaccine.
How Long Do I Have to File a Gardasil Lawsuit?
The Vaccine Act of 1986 provides a number of important protections for individuals who have been injured by vaccines. It prohibits certain failures to warn and design defect claims against vaccine makers, meaning that if an individual suffers from an injury caused by a vaccine, they cannot sue the manufacturer for failing to provide adequate warnings or for having a defective design. However, it does allow individuals to file negligence claims against vaccine makers if the manufacturer acted negligently in producing or distributing the vaccine.
For an individual or family to be eligible for this type of financial assistance under the Vaccine Act of 1986, they must file their petition within three years from when their first symptom occurred or when their injury significantly aggravated — or within two years in cases involving wrongful death — from when they were injured by a vaccine covered under this act.
There are some exceptions where deadlines may be extended in limited cases. If you or a loved one has been injured as a result of the Gardasil vaccine, you should speak with a lawyer as soon as possible to determine if the deadline has passed.
How Long Does a Gardasil Lawsuit Take?
The U.S. District Court has established a program where 16 cases will be prepared early for trial dates to determine how juries will respond to claims related to the HPV vaccine. For these cases:
Written discovery must be completed by December 14, 2023
Fact discovery must be completed by February 15, 2024
Rebuttal evidence is due in September 2024
Possible trial dates are set for late 2024 or 2025. The outcome of these trials is not binding but will likely impact the settlements offered by Merck to those affected by their product.
In addition to this sixteen-case program, there are still many pending claims from those who have experienced long-term health complications after receiving a dose of Gardasil. Consequently, reaching a resolution in a Gardasil vaccine lawsuit may take several years.
Contact Gomez Trial Attorneys for Help With Your Gardasil Lawsuit
It could take several years before outcomes for Gardasil lawsuits become clear, but there is hope that those affected by long-term side effects due to the HPV vaccine receive justice for their experience with this medical product at some point down the road.
If you or someone you know has experienced health complications after receiving the Gardasil vaccine, an experienced personal injury attorney can help guide you through the legal process involved with filing a claim against its manufacturer Merck & Co. Call Gomez Trial Lawyers today for a free consultation at 866-TRIAL LAW (866-874-2552) or contact us online.
"They held my hand the whole time and kept me in the loop on every aspect of my case which was very refreshing to me. They helped me get my settlement offer as fast as possible and I was able to keep my farm."
Our Process...
Easy as 1. 2. 3!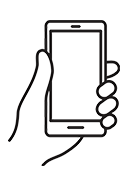 We will determine your case and submit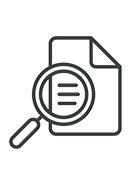 You will get regular update from us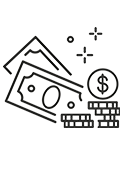 Collect your compensation

"John helped me find doctors, he referred me to his neurologist, his physical therapist, I mean, anything I needed he was right there, every step of the way. I couldn't have asked for a better result from all of this, I would absolutely recommend Gomez Trial Attorneys."

"During the time I was working with Gomez Trial Attorneys, they treated me very, very well. 100% of the time, they believed me, and they were very compassionate. They felt sorry for what happened and they understood the therapy process."

"They held my hand the whole time and kept me in the loop every aspect of my case which was very refreshing to me. They helped me get my settlement offer as fast as possible and I was able to keep my farm"

"The Gomez experience was the best experience it could be for me really, only positive things to say. They really were there every step if the way. Thanks to Gomez Trial Attorneys my dad is able to support my family as a single father"

"He opened the door for me to join his firm to help other brain Injury survivors and I never met another firm who is like this who was so understanding and caring who took the extra step and walked the extra mile with their clients and this is the best"

"I am very satisfied with the outcome with Gomez and I would definitely recommend Gomez to anybody, we tell people all the time, Get Gomez! They are really thorough with everything and they make you feel real comfortable."

"Just helped us through, guided us through, I kept notes all those years, we had questions all the time and they would always keep us informed of what was going on. They just unlayered it, layer by layer, I've never seen anything like them. Thank God for them."
Get your
free consultation
24/7 Support & Free Consultation