Mesothelioma Class Action
Lawsuit
Asbestos is a carcinogenic bundle of naturally occurring, flexible, heat-resistant fibers. It was frequently used in home construction materials, automotive parts, and consumer products throughout the U.S. between the 1940s and the 1970s. The devastating health impacts of asbestos came to light years later, with asbestos exposure linked to numerous illnesses, including mesothelioma, lung cancer, and chronic lung disease.
You may have heard about a mesothelioma class action lawsuit or other asbestos lawsuits and wonder whether you might have a case. Below, we answer the most common questions our asbestos lawsuit attorneys at the Gomez Law Firm get about pursuing a lawsuit for asbestos exposure. If you believe that you or a loved one have developed mesothelioma or another asbestos-linked illness, call us at (619) 237-3490 or contact us online to schedule a free case evaluation, where we will be happy to answer your specific questions.
What Are the Symptoms of Asbestos Exposure?
The most common location of exposure to asbestos is the workplace. Many people were, and continue to be, exposed to asbestos as part of their job. For example, construction workers may have directly handled materials containing asbestos during the home construction process or been exposed to it during a demolition.
It is not uncommon for people to be unsure of whether they were exposed to asbestos or if the exposure led to a current disease. Many may not have known they were using materials that contained asbestos until it became highly regulated.
It can take decades (often 10 to 40 years) for symptoms or illnesses related to asbestos exposure to surface. Mesothelioma, for example, is a cancer that is almost exclusively caused by asbestos exposure. The symptoms of mesothelioma include:
Shortness of breath
Chest pain
Persistent cough
Fever
Fatigue
Unexplained weight loss
Difficulty swallowing
Abdominal lumps, pain, or swelling
Nausea and vomiting
Bowel changes
Anemia
Symptoms of other asbestos-related diseases include:
Shortness of breath
Chest pain
Persistent cough
Swollen fingertips
Chest or shoulder pain
Pleural effusion
Face or neck swelling
Difficulty swallowing
Who Qualifies for the Asbestos Lawsuit?
Who qualifies for an asbestos lawsuit depends on the facts of the case and jurisdiction. Although asbestos litigation has been ongoing for years now, legal action in this area continues to evolve.
In most situations, someone who has developed an asbestos-linked disease as a result of exposure will have a viable claim to bring an asbestos lawsuit for the harm they have suffered. The loved ones of an individual may also be able to bring suit for loss of consortium or wrongful death.
The California Supreme Court recently expanded the legal rights of household members of a worker who was exposed to asbestos in the workplace. In some cases, household members suffer "take-home" exposure meaning the worker had the asbestos on their clothes when they returned home, exposing the household member to it. The California Supreme Court held that household members could sue the employer for their own mesothelioma-linked disease (rather than just sue for wrongful death or other damages related to the worker's exposure.) Read more about the case here.
What Proof Do You Need for an Asbestos Lawsuit?
To win an asbestos lawsuit, you will need to prove each element in your claim. The most common asbestos claims are negligence, breach of warranty, and strict liability. There are differences in what must be proven for each claim. However, in virtually all cases, you must show:
You were exposed to asbestos.
Your exposure was linked to the company you are suing. For example, you worked for the company or the company manufactured the asbestos you were exposed to.
The company or companies you are suing engaged in wrongdoing of some type. For example, if a company failed to implement safety measures for workers that were exposed to asbestos or a manufacturing company sold a consumer product with asbestos.
Asbestos exposure caused your current cancer or disease. Since mesothelioma is almost always caused by asbestos, this is usually a bit easier in mesothelioma lawsuits. It is more complex in mesothelioma lawsuits where the disease could have other causes. While lung cancer can be caused by asbestos, for example, it can also be caused by other environmental and genetic factors.
Asbestos lawsuits are often complex, and even evaluating whether to file an individual suit or join a class action typically requires legal expertise. For this reason, we strongly advise hiring an experienced law firm to represent you in pursuing your individual or class action lawsuit. Contact us today for a free asbestos case evaluation.
How Long Do I Have to File an Asbestos Lung Cancer Lawsuit?
An asbestos lung cancer lawsuit or other asbestos litigation must be filed within the statute of limitations (the legal deadline), or you can lose your ability to pursue compensation. The statute of limitations is different in different states. For example, in California, the statute of limitations is usually two years, while in Florida, it is usually four years.
How Long Does an Asbestos Lawsuit Take?
How long an asbestos lawsuit takes depends on a number of factors, including the type of case, the strength of your position, and all parties' willingness to settle. The range is from a few months to a few years. Fortunately, at the Gomez Law Firm, we take asbestos lawsuits on a contingency fee basis, which means you don't pay anything until we obtain a settlement or judgment on your behalf. So, while your case is pending, you are not out any money.
What Is the Average Payout for an Asbestos Lawsuit?
Payouts vary greatly based on the facts of each case. Due to case variations, there is no reliable way to calculate the average payout for an asbestos lawsuit. However, the general range is from tens of thousands to millions of dollars.
Averages should not be relied upon to estimate how much you could recover through an asbestos cancer law mesothelioma settlement or other asbestos settlement. The best way to get an estimate regarding a potential mesothelioma settlement or other asbestos settlement is to talk to a legal team like the one at the Gomez Law Firm, which has asbestos litigation experience.
Need an Asbestos Lawsuit Lawyer? Get Gomez.
If you or a loved one has been diagnosed with mesothelioma, cancer, or another illness you think has been caused by asbestos exposure, you may be entitled to financial compensation for your injuries. The legal team at the Gomez Law Firm has the experience and resources to effectively represent you in asbestos litigation. Don't just take our word for it. Feel free to read about our team, review our notable case results, and browse our Google and Facebook reviews.
Want to learn whether you have an asbestos lawsuit and how Gomez Trial Attorneys can help? Contact us at (619) 237-3490 or visit us at www.thegomezfirm.com.
"They held my hand the whole time and kept me in the loop on every aspect of my case which was very refreshing to me. They helped me get my settlement offer as fast as possible and I was able to keep my farm."
Our Process...
Easy as 1. 2. 3!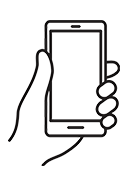 We will determine your case and submit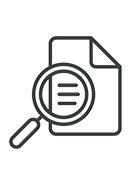 You will get regular update from us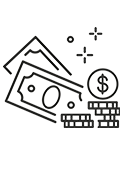 Collect your compensation

"John helped me find doctors, he referred me to his neurologist, his physical therapist, I mean, anything I needed he was right there, every step of the way. I couldn't have asked for a better result from all of this, I would absolutely recommend Gomez Trial Attorneys."

"During the time I was working with Gomez Trial Attorneys, they treated me very, very well. 100% of the time, they believed me, and they were very compassionate. They felt sorry for what happened and they understood the therapy process."

"They held my hand the whole time and kept me in the loop every aspect of my case which was very refreshing to me. They helped me get my settlement offer as fast as possible and I was able to keep my farm"

"The Gomez experience was the best experience it could be for me really, only positive things to say. They really were there every step if the way. Thanks to Gomez Trial Attorneys my dad is able to support my family as a single father"

"He opened the door for me to join his firm to help other brain Injury survivors and I never met another firm who is like this who was so understanding and caring who took the extra step and walked the extra mile with their clients and this is the best"

"I am very satisfied with the outcome with Gomez and I would definitely recommend Gomez to anybody, we tell people all the time, Get Gomez! They are really thorough with everything and they make you feel real comfortable."

"Just helped us through, guided us through, I kept notes all those years, we had questions all the time and they would always keep us informed of what was going on. They just unlayered it, layer by layer, I've never seen anything like them. Thank God for them."
Get your
free consultation
24/7 Support & Free Consultation