Fontana Brain Injury Lawyers
Fontana Brain Injury Lawyers
The brain is one of the most important and complex organs of the body, controlling all of the body's voluntary and involuntary responses. However, the brain only has a limited ability to heal itself, meaning that damage sustained by an injury often creates permanent deficits that can entirely change a person's lifestyle and ability to work.
If you have suffered a brain injury as the result of someone else's negligence, recklessness, or intentional act, you can obtain compensation to cover your expenses through a Fontana brain injury lawsuit. The compassionate Fontana brain injury lawyers at Gomez Trial Attorneys are standing by to help any members of our community struggling with the complications of a brain injury.
Types and Causes of 
Fontana Brain Injuries
Acquired brain injuries
 are not hereditary, congenital, degenerative, or caused by a birth injury. They are, instead, acquired by a condition or accident suffered after birth. There are two types of acquired brain injuries: traumatic and non-traumatic. Traumatic brain injuries occur as the result of a bump, blow, or jolt to the head. Some of the most common 
causes of traumatic brain injuries
 include:
Falls. Falls are the most common cause of brain injury, accounting for nearly half of all new brain injuries suffered in the U.S. each year. Falls are particularly prevalent with the youngest of the population—children under the age of 5—and the oldest of the population, those over 65. Falls are also a common workplace injury, especially in the construction industry.
Motor vehicle accidents. Motor vehicle accidents are the second-leading cause of traumatic brain injuries, and the leading cause for teens and young adults.
Assaults, including domestic violence and child abuse. A common cause of brain injury in child abuse cases is shaken baby syndrome, which is brain damages that occurs due to violently shaking a baby. Gunshot wounds to the head are also a cause of traumatic brain injuries.
Sports or recreational activities, including high-contact sports such as football or soccer, as well as recreational activities such as diving, swimming, or horseback riding.
Combat-related situations, such as explosive blasts experienced by deployed or training military personnel.
Non-traumatic acquired brain injuries involve damage that was caused by internal factors, such as exposure to toxins or lack of oxygen. Some common causes of non-traumatic acquired brain injuries include:
Electric shocks
Toxic exposure or neurotoxic poisoning from carbon monoxide or lead
Lack of oxygen from drowning, choking, or hypoxic/anoxic injury
Drug overdose
Infectious disease
Stroke
The Deficits That a 
Fontana Brain Injury Can Create
The driver of a semi truck that hit a minivan and killed a Fontana couple and their five-year-old child reportedly
 sustained a brain injury in the crash
 and—while he remembered rear-ending another semi in traffic, he did not remember that there was a minivan between the two when they collided. Loss of short-term memory is one of the many results from damages caused by a traumatic brain injury. Each brain segment, or lobe, controls specific functions in the body. The deficits that a brain injury causes depends not only on the severity of the injury, but also on the area of the brain that was injured. For example:
An injury to the frontal lobe can result in difficulty controlling emotions, impulses, and behavior, and can also cause difficulty with memory and the ability to speak.
The cerebellum is responsible for balance and coordinated movement, which are functions that are lost or impaired when that area of the brain is damaged.
Injuries to the parietal lobe can result in difficulties with the five primary senses: sight, hearing, smell, touch, and taste.
The temporal lobe's functions include such things as memory, receptive language, sequencing, and organization. This part of the brain also plays a role in an individual's ability to hear. Injury to the temporal lobe can create difficulties with memory and communication.
Injury to the occipital lobe, which controls vision, can result in the individual having difficulty seeing or perceiving the size and shape of objects.
The brainstem is responsible for the body's involuntary responses, such as breathing, heart rate, and the sleep/wake cycle. Brain stem injuries are normally catastrophic as, without these functions or mechanical assistance, the individual cannot survive.
The brain is also divided into two halves—the left and right sides. Damage to either side of the brain can cause impairment to specific traits and result in other difficulties:
Left brain injury: Causes loss of control of the right side of the body, as well as communication difficulties, catastrophic reactions such as depression or anxiety, sequencing difficulties, and impaired logic.
Right brain injury: Causes loss of control of the left side of the body, as well as visual-spatial impairment and visual memory deficits, altered creativity and music perception, and loss of "big picture" type thinking.
The Prevalence of 
Brain Injuries
According to the Centers for Disease Control and Prevention (CDC), there are around
 5.3 million people currently living with a brain injury
 in the U.S.—roughly two percent of the population. Around 1.5 million new brain injuries are acquired each year. Of those new injuries, around 230,000 people are hospitalized and survive, while around 50,000 die from the injury. Brain injuries account for around 30 percent of all accidental injury-related deaths in the U.S. 80,000 to 90,000 individuals a year will acquire a long-term disability because of a brain injury. Those at particular risk of acquiring a brain injury include:
Males of all ages, who are twice as likely as females to suffer a brain injury.
Those over the age of 75 who are at greater risk of falling.
Teens and young adults, who may be involved in high-risk sports and activities, and are also at greater risk of experiencing a motor vehicle accident.
Costs of 
Fontana Brain Injuries
Brain injuries are expensive, not only for the 
individual who suffered the injury
, but for society as well. The CDC estimates that the cost of caring for those who have suffered a traumatic brain injury bears a
 cost to society of around $76.5 billion
. While the vast majority of that cost involves the medical treatment of those individuals, other costs to society include lost productivity, the provision of programs designed to help brain-injured individuals obtain skills needed for employment and to function in their everyday lives, and assistance to families who have lost the income of the brain-injured individual. For 
people suffering a brain injury
, the lifetime cost of medical treatment alone is estimated to range between
 $85,000 to $3 million
. Added to these high costs are the difficulties that the deficits created by the injury place on the injured person's ability to work and earn a living. Statistics show that 60 percent of the people who have suffered a brain injury are unemployed two years after the injury occurs—a rate that is many times higher than that of the healthy, adult population.
The Impacts of a Fontana Brain Injury on Everyday Life
More than half of the nation's homeless population has, at some point, suffered a traumatic brain injury. For some, the injury is a result of homelessness and the unsafe conditions that are prevalent in homeless communities. However, for others, the injury itself was a catalyst for homelessness. Brain injuries cause long-term issues including deficits in a person's cognitive functioning such as an inability to focus or remember; motor function, which creates imbalance and difficulty moving; sensation, including loss of hearing or sight; and behavioral difficulties such as inability to regulate one's emotions, as well as depression and anxiety. Because of these consequences, brain injuries impact every facet of a person's life. Some of the impacts that individuals with brain injuries deal with include:
At home: The family often finds that their relationship with the brain-injured person is forever changed. Children of the injured person may find themselves taking on a caretaker role, while spouses often discover that they've lost the intimacy that they used to share with their loved one due to hormonal changes as a result of the injury as well as changes in preference and self-image experienced after the injury. The financial impacts of the injury can also contribute to the stress that the family members of a brain injured person endure, and there are often feelings of isolation as the individual's physical limitations and behavioral issues change the amount and type of activities that the family can enjoy together. Many family members have expressed feeling as though there is no one else in the world who understands what they are going through.
At work: Many brain injured people can't return to the career and the job position that they held before the injury occurred. Some will have to be trained in new skills, while others cannot work at all. For those who can't return to work, there will need to be modifications made to accommodate the lack of focus and frequent fatigue that result from the injury. Some accommodations include longer breaks, shorter work hours, and a lighter workload.
At school: Contrary to popular belief, children do not fare better than adults when it comes to recovering from a brain injury. Instead, many of the cognitive impairments created by the injury will not become apparent until the child is older and his or her brain has had the chance to develop. For brain injured children, school is often extremely difficult. As with employees in the workplace, children who have suffered a brain injury will often require accommodations to ensure a successful outcome to their educational endeavors. Such accommodations include the provision of a paraprofessional who can organize the child and assist with behavioral control, shorter school days with more frequent breaks, the ability to test orally or through multiple-choice format rather than essay-formatted questions, and additional time to complete tasks.
In the community: The friends who lined the hospital hallway in concern for days after the injury may slowly fade away in the weeks, months, and years after the injury took place as they realize that the injured person is no longer the same friend they spent time doing shared activities with. Brain injured people often have little in common with the friends they had before the injury due to the dramatic changes in outlook, preferences, and abilities. Brain injured people often cannot engage in civic callings or attend public events due to the difficulties in behavior and abilities.
Let Us Help With Your 
Fontana Brain Injury Case
If you or your loved one suffered a brain injury in Fontana as the result of someone else's negligence, recklessness, or intentional act, you should know that loneliness, isolation, and confusion are common feelings to have during this time. You should also know that you are not alone. The experienced brain injury lawyers at Gomez Trial Attorneys are ready to listen to the details of your case and provide you with information about your legal options, as well as compassionate and thorough legal services to assist you in obtaining compensation for your injuries through a brain injury lawsuit. A personal injury lawsuit is a civil action in which an individual seeks to prove liability for the 
accident that caused injury
, and to recover damages related to the expenses relating to the accident as well as the impacts of the individual's injury on his or her life. In California, the statute of limitations on personal injury cases is generally two years. There are some exceptions, and your attorney will advise you if those exceptions apply to your case. Some of the damages you can recover in a brain injury case include:
Medical expenses
Lost wages due to being too injured to work or missing work to attend a medical appointment
Loss of future earning capacity if the injury results in the inability to work or to occupy a higher paying job after the injury
Property damage, such as the cost to repair or replace a vehicle after a car accident
Physical pain and suffering relating to the injury and the treatments required
Emotional distress
Loss of the enjoyment of life
Loss of consortium, which is a damage collected on behalf of the injured person's spouse for loss of physical intimacy or companionship after the injury.
Let us help you understand this important legal process. For a free case evaluation with a Fontana brain injury attorney, contact us
 online
 or by calling 
(619) 237-3490
.
Brain Injury

Testimonial
Our Process...
Easy as 1. 2. 3!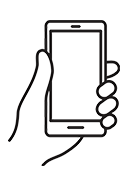 We will determine your case and submit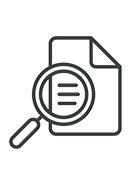 You will get regular update from us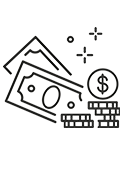 Collect your compensation

"John helped me find doctors, he referred me to his neurologist, his physical therapist, I mean, anything I needed he was right there, every step of the way. I couldn't have asked for a better result from all of this, I would absolutely recommend Gomez Trial Attorneys."

"During the time I was working with Gomez Trial Attorneys, they treated me very, very well. 100% of the time, they believed me, and they were very compassionate. They felt sorry for what happened and they understood the therapy process."

"They held my hand the whole time and kept me in the loop every aspect of my case which was very refreshing to me. They helped me get my settlement offer as fast as possible and I was able to keep my farm"

"The Gomez experience was the best experience it could be for me really, only positive things to say. They really were there every step if the way. Thanks to Gomez Trial Attorneys my dad is able to support my family as a single father"

"He opened the door for me to join his firm to help other brain Injury survivors and I never met another firm who is like this who was so understanding and caring who took the extra step and walked the extra mile with their clients and this is the best"

"I am very satisfied with the outcome with Gomez and I would definitely recommend Gomez to anybody, we tell people all the time, Get Gomez! They are really thorough with everything and they make you feel real comfortable."

"Just helped us through, guided us through, I kept notes all those years, we had questions all the time and they would always keep us informed of what was going on. They just unlayered it, layer by layer, I've never seen anything like them. Thank God for them."
Get your
free consultation
24/7 Support & Free Consultation