Fresno Brain Injury Lawyers
Fresno Brain Injury Lawyers
Severe brain injuries inflict immeasurable physical, emotional, and financial strain on victims and their families. The person injured must confront potentially significant impairments that interfere with every aspect of daily life, while the family has to adapt to major changes in how their injured loved one interacts with them and the world. Even if doctors diagnose you with a "mild" brain injury, or a concussion, you can face massive long-term consequences (particularly when the injured victim is a child).
Fresno-area victims of brain injuries caused by someone else's careless, reckless, or intentionally-harmful conduct often have the right to take legal action seeking significant financial compensation for their injuries. The skilled, experienced California brain injury attorneys at Gomez Trial Attorneys represents brain-injured clients and their families in Fresno and surrounding areas. Contact us today to learn how we can help.
Our Results in 
Brain Injury Cases
For more than 15 years, Gomez Trial Attorneys have committed our law practice to fighting for the rights of people in Fresno and the rest of the state who suffer life-altering injuries through no fault of their own. Many of our clients have turned to us for help after sustaining serious brain injuries. Our dedication to serving our clients' interests with determination and compassion has resulted in us recovering significant financial awards on their behalf.
Our recent results in cases involving brain injuries include:
$16 millions for a slip and fall accident victim
$13.5 million for a car accident victim
$12 million for a traumatic brain injury victim
$10.8 million for a brain injury victim  who also suffered a cervical fracture
$2.75 million for a truck accident victim
$1 million for a slip and fall victim
We recite these cases as examples only, of course. There is no guarantee of any outcome of a particular brain injury case. Every matter we handle has its own unique facts and circumstances that determine its course and results. We do commit to every one of our clients, however, to work our hardest to put them in the best possible position to recover every dollar of compensation they deserve after suffering a brain injury because of someone else's wrongful actions.
The High Costs of 
Brain Injuries
Fresno brain injury victims and their families frequently struggle under the weight of a massive, unexpected financial burden. Brain injuries rack up costs in every conceivable way, including medical treatment, rehabilitation, home modifications, domestic replacement services, and loss of income. Far too many Fresno families have no choice but to incur credit card debt, take on second mortgages, and face financial ruin after a loved one suffers a serious brain injury. No one should have to go bankrupt because of accidental injury costs, but sadly, it happens when the costs of a brain injury simply overwhelm a family's finances.
Here are just some of the high costs and financial consequences Fresno brain injury victims and their families frequently face:
Emergency Medical Care
Brain injuries require immediate medical attention. After a person suffers a severe blow, jolt, or penetrating injury that damages brain tissue, doctors must intervene quickly to prevent additional damage from occurring because of swelling and bleeding. This may require medication or emergency surgery.
Emergency treatment costs money. Even when victims have health insurance, they must often contend with co-pays, deductibles, and coverage limits. The expenses start to accumulate immediately and may last for years. Brain injuries rank among the most expensive injuries to treat, due in no small part to requiring expensive diagnostic imaging, long hospital stays, surgical procedures, and long-term medication.
Rehabilitation and Therapy
Brain injury victims who suffer permanent damage to brain tissue face a wide and varied range of significant challenges. Commonly, victims suffer substantial motor, cognitive, and emotional impairments that limit their ability to manage their lives or to engage in simple day-to-day tasks that they once did without thinking. Various forms of therapy can help to address these impairments, but each therapy session comes with a potentially-significant price tag.
For instance:
Physical therapy serves to teach Fresno brain trauma victims to regain basic physical functions that used to be second-nature, like grasping objects or walking. Victims of severe brain injury may spend months or more in a coma or permanent vegetative state (PVS). To prevent dangerous atrophy of muscles and body function, physical therapists often must put these patients through daily movements every day.
Speech therapy assists Fresno brain injury victims in regaining the ability to speak, to understand language, and to communicate with others. These victims may find they can no longer remember how to read and write, or that they have lost physical function of their vocal cords. With the help of a voice therapist over a sustained period of time, a brain injured person can re-learn these skills.
Occupational therapy serves to enable brain injury victims to adapt to and perform their daily routines after sustaining an impairing injury. The range of tasks with which a brain injury needs assistance varies depending on the nature and extent of the injury. Occupational therapy can include re-learning basic activities such as brushing teeth, combing hair, or opening a box of cereal. It may also serve to introduce brain injury patients to alternate ways of performing tasks that enable them to adjust to an impairment or disability. None of this comes easily for anyone. Brain injury victims and their loved ones undergo significant emotional strain, not to mention incurring the cost of ongoing therapy.
Mental health therapy seeks to aid Fresno brain injury victims and their families in the cast of overcoming the emotional trauma of a brain injury and its aftermath. Victims and their loved ones have been known to experience symptoms of post-traumatic stress disorder (PTSD) such as depression, anxiety, flashbacks, and nightmares. A severe brain injury can also alter a person's behavior, affect, and emotional intelligence. It is not uncommon for brain injury victims to struggle with regulating their feelings and with how they express strong emotions. Mental health therapists work with victims and their families in developing strategies for coping with and modifying these changes.
Long-term Medical Care
Fresno victims of severe brain injuries often need significant medical care for the remainder of their days. The nature of this care varies as widely as the impairments caused by brain injuries. Some victims need the type of around-the-clock care that only a skilled nursing facility can provide. Others can get by being looked after by family members or in-home caregivers.
In either event, this type of care inflicts significant expense on victims and their families. Most ordinary health insurance policies do not cover long-term care costs, leaving victims and their families to struggle to figure out how to manage. Even when family members decide to provide the needed care on their own, the costs can become significant.
Home Accessibility and Modification
Fresno residents fortunate enough to return home after sustaining a severe brain injury often find that they need to make changes to their living space to adapt to the impairments the brain injury inflicted.
These changes can cost tens of thousands of dollars, and may include:
Installation of a wheelchair ramp;
Installation of handrails and grab bars in bathrooms, showers, and tubs;
Modifying a home for single-floor living, to adapt to a patient who cannot climb stairs;
Modifying kitchen and other areas to ensure the person does not cause an accident, such as by leaving items unattended on a stovetop;
Installing monitoring equipment to alert family members if a person with a brain injury needs urgent help.
Household Services
As noted above, victims of traumatic brain injury may struggle with performing day-to-day tasks that they used to accomplish with ease. Of course, family and friends might help out to some extent, and occupational therapy can help a person relearn much of what they have lost. However, at least in the short-term (and sometimes for much longer), victims and their families may need to rely on hiring services to perform those everyday tasks.
These may include:
A garden service to mow the lawn mowing and perform basic outdoor clean-up.
A house cleaner to keep a clean, hygienic house;
A service to grocery shop and prepare meals;
A driver or transportation company to help the person get around or to run errands;
Someone to handle childcare needs.
The costs associated with these services tend to add up quickly, and the need to continue them may depend on the (often frustratingly-slow) pace of a victim's recovery from a brain injury.
Loss of Income
Perhaps the most financially significant consequence of a brain injury stems from a victim's inability to return to work in a former capacity, resulting in a loss of income that may last far into the future. Fresno families, in particular, can face extreme financial distress when the brain injury victim previously contributed a significant amount to the family's income.
Brain injury victims may qualify for long-term disability benefits, but these only provide a partial backstop that can still leave victims and their families with large financial liabilities that can make it difficult to manage even the most basic, necessary expenses. Family members also frequently take time away from work to help care for an injured loved one, resulting in even more significant financial impacts.
Taking time off can also put families in a precarious position; by exhausting all of their paid personal days, sick time, and vacation time, family members may not have the flexibility they need in the future to respond to even the most ordinary life disruption, such as coming down with the flu or having a car that breaks down.
In other words, even if a family manages to get by after losing the brain injury victim's income, they remain on the edge of financial disaster.
Your Fresno 
Brain Injury Lawyers
A brain injury can disrupt life in countless ways for Fresno residents and their families. The physical difficulty and emotional challenges alone make life feel overwhelming. The financial consequences of a brain injury only serve to compound that struggle.


Under California law, brain injury victims and/or their family may have the right to seek compensation from the individual or entity whose bad decisions or dangerous actions caused the victim harm. Monetary damages for a brain injury cannot make the injury go away, but they can provide financial support to pay for much needed care and therapy, and can help a family pay for necessities while they adapt to new challenges.
The experienced brain injury lawyers at Gomez Trial Attorneys fight for the rights of injured Fresno residents, day-in, day-out. They understand the difficulties brain injury victims and their families face, and dedicate their full efforts to holding legally-liable parties accountable.
Our team understands, in particular, the importance of investigating the facts and circumstances of a brain injury to identify all parties who have potential liability to a Fresno resident for damages after a brain injury, and to understand the full scope of a client's financial needs. By working closely with our clients and their families, we aim to ensure that any legal action we take on our clients' behalf will seek to obtain enough compensation to support our clients well into the future.
Fresno residents and their families should never face financial ruin because of a brain injury caused by someone else's careless or reckless conduct. Fresno brain injury victims can trust our team to fight to make sure they recover every dollar compensation they deserve to reduce the harm and difficulty they have endured. Our firm represents brain injury victims on a contingent fee basis, which means we only collect legal fees from any settlement or jury award we secure on our client's behalf. Contact one of our skilled Fresno brain injury lawyers online today or call (866) 395-6792 for a free case evaluation.
Our Process...
Easy as 1. 2. 3!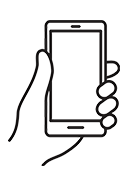 We will determine your case and submit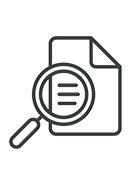 You will get regular update from us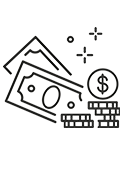 Collect your compensation

"John helped me find doctors, he referred me to his neurologist, his physical therapist, I mean, anything I needed he was right there, every step of the way. I couldn't have asked for a better result from all of this, I would absolutely recommend Gomez Trial Attorneys."

"During the time I was working with Gomez Trial Attorneys, they treated me very, very well. 100% of the time, they believed me, and they were very compassionate. They felt sorry for what happened and they understood the therapy process."

"They held my hand the whole time and kept me in the loop every aspect of my case which was very refreshing to me. They helped me get my settlement offer as fast as possible and I was able to keep my farm"

"The Gomez experience was the best experience it could be for me really, only positive things to say. They really were there every step if the way. Thanks to Gomez Trial Attorneys my dad is able to support my family as a single father"

"He opened the door for me to join his firm to help other brain Injury survivors and I never met another firm who is like this who was so understanding and caring who took the extra step and walked the extra mile with their clients and this is the best"

"I am very satisfied with the outcome with Gomez and I would definitely recommend Gomez to anybody, we tell people all the time, Get Gomez! They are really thorough with everything and they make you feel real comfortable."

"Just helped us through, guided us through, I kept notes all those years, we had questions all the time and they would always keep us informed of what was going on. They just unlayered it, layer by layer, I've never seen anything like them. Thank God for them."
Get your
free consultation
24/7 Support & Free Consultation