Indio Personal Injury Lawyers
Indio Personal Injury Lawyers
Known as "The City of Festivals," Indio serves as a cultural center for the Coachella Valley, offering unmatched opportunities for food, recreation, and entertainment. Unfortunately, an exciting day spent enjoying Indio can also turn tragic when another party's negligence causes injury to you or your loved ones. Experiencing a serious personal injury can change your life in an instant. The stress of medical bills and a loss of income, along with the pain of your injury, can result in sleepless nights.
When your Indio personal injury is due to the negligence of someone else, you may be entitled to compensation. An Indio personal injury lawyer can help you in your fight for justice. Take your first step toward holding those responsible for their actions accountable for your harm by contacting an Indio personal injury lawyer at Gomez Trial Attorneys today.
GOMEZ TRIAL ATTORNEYS: HOW WE HELP WITH PERSONAL INJURIES AND LIABILITY IN INDIO
A personal injury can happen anywhere and at any time. The unexpected nature of such an injury is a shock to your system that can leave you feeling overwhelmed and confused. A personal injury lawyer can help you by reviewing what happened, how it happened, and who is liable for your injuries.
Several types of accidents can result in personal injury due to no fault of your own:
Car accidents: Car accidents are a leading factor in most personal injury cases. While a California driver's license is a privilege and not a right, many forget this and choose to drive:
Distracted
Drowsy
Aggressively
A failure to use care behind the wheel demands accountability for the harm caused to others. If a dangerous driver caused you serious injury, contact Gomez Trial Attorneys now for a free case evaluation.
Construction accidents: No one leaves for work in the morning expecting to suffer a serious injury at work. The construction industry is one of the most dangerous types of industries, according to the Occupational Safety and Hazard Administration (OSHA). The administration lists the following as the top four types of construction hazards:
Falls
Struck by
Caught in-between
Electrocutions
Slip and fall accidents: A preventable fall can leave you with a serious head injury, all due to a negligent property owner. According to the Centers for Disease Control (CDC), falls are a leading cause of traumatic brain injuries.
A fall at a store or in a restaurant can happen in a second due to:
A staircase with no handrail
A wet floor from a leaking roof or spill
Torn or frayed carpeting
Wires across floors
Poorly lit parking lots
A slip and fall accident is a form of premises liability and the type of accident where police are not typically involved. With a slip and fall accident, it is important to secure a copy of a store incident report—the type of document often completed by store management.
A property owner must have known about the hazard and failed to fix it or failed to properly warn others about the danger. When you accept an invitation, such as a sale, to visit a store, you assume it is safe to do so. When that is not the case, you may be entitled to compensation for your injuries.
These are just a few examples of how you, or someone you love, may experience a serious injury. The severity of your injury is why pursuing compensation is essential for protecting your future medical needs.
SERIOUS INJURIES ARE EXPENSIVE IN INDIO
No matter what types of injuries you suffered, medical care is not inexpensive. Medical costs continue to rise and your injury may produce complications down the road or require care throughout your lifetime.
The costs can quickly accumulate and worrying about your bills can prevent you from getting much-needed rest. Let Gomez Trial Attorneys get to work on your behalf if you experienced serious injuries due to no fault of your own.
The following are just a few examples of how the negligence of others can change your life:
Traumatic brain injury (TBI): This type of injury can disrupt normal brain function, making daily tasks difficult. Memory skills, coordination and balance, and a loss of vision or hearing are just a few examples of the devastation caused by such an injury. If your loved one experienced a TBI, they may require more care than you can provide. The average cost of a skilled nursing facility in the United States is more than $8,000 per month. This cost should not be your burden to bear.
Spinal cord injury: The loss or impairment of mobility due to paralysis is difficult to accept. As you or a loved one learn to adjust to this new normal, you may need home modifications, accessible transportation, a power chair, and other equipment to make your transition easier. The costs of a spinal cord injury can reach into the millions of dollars throughout your lifetime. If your injury is due to the negligence of another person, these costs should lie with them and not you.
Broken bones: A serious injury can leave you with more than just a broken bone. Any bone fracture can require future surgeries, extensive physical therapy, and leave you dependent upon others for your daily tasks. Bathing and dressing are often challenging and can leave you feeling frustrated. Hold those responsible for your frustration accountable for their actions by pursuing civil action against them.
Severe burns: An accident involving fire can leave you with severe burns that require transport to a burn center. Many burn patients require skin grafts and some patients require plastic surgery. A serious burn can also result in depression and anger, requiring therapy for learning how to deal with your emotions.
These are just a few of the types of devastating injuries that can change your life. A personal injury caused by the negligence of another person demands justice. The failure to use care by another person should not result in a mountain of medical bills for you.
Pursuing compensation can not only serve as justice for you, but it can also perhaps prevent the same accident from happening to another person. Take the first step by contacting Gomez Trial Attorneys without delay.
DUTY OF CARE AND YOUR INJURIES
As personal injury lawyers representing the Indio community, we understand how to demonstrate that the responsible party owed you—the injured party—a duty of care. Proving the duty of care is important for showing that the person responsible is liable for your harm.
Duty of care in a personal injury case involves the following:
The defendant owed you or your loved one a duty of care.
The defendant was negligent, either through their actions or by failing to act in a way that protected you from harm.
This defendant's negligence caused your injuries.
You or your family sustained damages due to the defendant's negligence.
Depending upon the specific details of your case, you may qualify for the following compensation:
Medical costs, including medical transport to the hospital
Ongoing medical costs for rehabilitation, medicine, or therapies
Loss of income and future earnings
Pain and suffering
If your loved one did not survive their injuries, you may be entitled to a wrongful death lawsuit. Your relationship to the victim plays a key role in whether you qualify for pursuing compensation.
Like a personal injury case, the outcome of a wrongful death case depends upon the details specific to your accident.
Many wrongful death cases involve the following types of compensation:
Final medical expenses for your loved one
Funeral and burial costs
Loss of income and future earnings
Loss of companionship
Loss of inheritance
Some of these damages are more challenging to prove in monetary terms. For example, the loss of companionship due to the death of your spouse may seem impossible to calculate in monetary terms. Gomez Trial Attorneys know how to present a case to a jury in such a way that these intangible types of damages are relatable and easy to understand.
While each civil case is different, we will not stop until we secure fair compensation for our client. Take action now and decide that your injuries deserve accountability. We stand ready to assist you by providing the legal representation that can help protect your best interests.
LET OUR INDIO PERSONAL INJURY LAWYER PROTECT YOUR BEST INTERESTS
You may feel tempted to handle the details of your case alone. When you suffer a serious injury, you are vulnerable when it comes to others influencing your decisions and thoughts. Pain medication may fog your mind and you may not realize how others attempt to use tactics designed to harm, not help, your future.
Insurance companies are often quite aggressive when it comes to personal injury cases. They may even try to assign blame for your accident to you, by twisting or misinterpreting what you share with them.
Protect your best interests by securing legal representation as soon as possible. Do not speak with insurance company representatives, but rather, have them contact your lawyer instead.
WHY THE STATUTE OF LIMITATIONS IS IMPORTANT
The civil process generally begins by negotiating with an insurance company for a fair settlement. This method serves as a way to prevent the case from going to trial. Many personal injury cases reach a settlement out of court.
If we can't reach the type of settlement you deserve, we are unafraid to take your case to the next step of a trial. While we understand the stress you experience due to increasing bills and a lack of income, we do not want to simply settle for a low-dollar amount.
Accepting less than you deserve can have a grave impact on your financial future. For example, if you do accept an initial settlement from an insurance company without consulting an attorney first, you lose your right to pursue a civil case later.
A traumatic injury may lead to complications later, making your access to quality medical care imperative. Having the funds necessary for this care requires a firm stand during the civil litigation process.
Putting off a call to our office is easy to do however, you must make the call now. Should you miss the deadline to file your claim, you may miss your chance for compensation forever. Generally personal injury cases must meet a filing deadline of two years. However, the statute of limitations may be shorter or longer depending on your unique set of circumstances. For example, some cases involving minors may not have a statute of limitations that expire until after the minor reaches the age of majority, which could be a decade or more away. On the other hand, where the negligent party is a government entity, there may be deadlines as early as six months after the incident. How quickly you must file a claim or lawsuit varies, and truly depends on the facts of your case. Thus, talking to an attorney as soon as possible is important to ensure you understand what those deadlines are.
GOMEZ TRIAL ATTORNEYS' INDIO PERSONAL INJURY LAWYERS ARE HERE TO HELP
The reckless actions of another person are so sudden, most accident victims have little or no time to react. An out-of-control car or a construction site accident happens so fast, you may feel confused as to what exactly occurred.
You have enough on your mind during this most challenging time. Learning how to care for your injuries and dealing with your physical and emotional pain is more than enough. We understand how overwhelming an unexpected injury is for you and your family. When you secure the services of one of our Indio personal injury lawyers, you can rest easier knowing your case is in good hands.
Our team is best described as professional, thorough, and compassionate. We work hard to protect the rights of accident victims throughout Indio and to pursue fair compensation on their behalf.
You must have someone on your side during this most vulnerable time. If you suffered a serious injury due to no fault of your own, contact us as soon as possible. The sooner we review your evidence, the faster we can prepare your case.
YOUR INDIO PERSONAL INJURY LAWYERS
Gomez Trial Attorneys are here to help accident victims in Indio and throughout the region. A traumatic personal injury is heartbreaking, and absolutely devastating when it results in death.
Do not speak with insurance company representatives and never admit fault for the accident. These are just two of the ways you can help your case. If you suffered serious injuries or lost a close loved one due to negligence, contact us without delay. Call now for a free case evaluation and to start the journey toward a brighter future for you and your family at (619) 237-3490.
---
Gomez Trial Attorneys
655 West Broadway, Suite 1700
San Diego, CA 92101
"I am very satisfied with the outcome with Gomez and I would definitely recommend Gomez to anybody, we tell people all the time, Get Gomez! They are really thorough with everything and they make you feel real comfortable."
Our Process...
Easy as 1. 2. 3!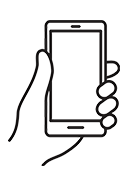 We will determine your case and submit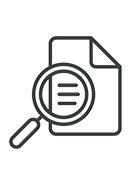 You will get regular update from us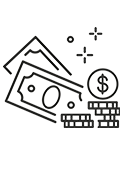 Collect your compensation

"John helped me find doctors, he referred me to his neurologist, his physical therapist, I mean, anything I needed he was right there, every step of the way. I couldn't have asked for a better result from all of this, I would absolutely recommend Gomez Trial Attorneys."

"During the time I was working with Gomez Trial Attorneys, they treated me very, very well. 100% of the time, they believed me, and they were very compassionate. They felt sorry for what happened and they understood the therapy process."

"They held my hand the whole time and kept me in the loop every aspect of my case which was very refreshing to me. They helped me get my settlement offer as fast as possible and I was able to keep my farm"

"The Gomez experience was the best experience it could be for me really, only positive things to say. They really were there every step if the way. Thanks to Gomez Trial Attorneys my dad is able to support my family as a single father"

"He opened the door for me to join his firm to help other brain Injury survivors and I never met another firm who is like this who was so understanding and caring who took the extra step and walked the extra mile with their clients and this is the best"

"I am very satisfied with the outcome with Gomez and I would definitely recommend Gomez to anybody, we tell people all the time, Get Gomez! They are really thorough with everything and they make you feel real comfortable."

"Just helped us through, guided us through, I kept notes all those years, we had questions all the time and they would always keep us informed of what was going on. They just unlayered it, layer by layer, I've never seen anything like them. Thank God for them."
Get your
free consultation
24/7 Support & Free Consultation