La Jolla Personal Injury Lawyer
LA JOLLA PERSONAL INJURY ATTORNEYS
La Jolla is a seaside area in Southern California's San Diego County that's among the top places to live and visit. Despite such stunning surroundings, accidents happen. Each year, visitors and residents suffer serious personal injuries in La Jolla.
While we can't undo an accident, the personal injury lawyers at Gomez Trial Attorneysfight to ensure that the victims of personal injury accidents in La Jolla receive the highest compensation possible for their injuries. Although we cannot guarantee results, our attorneys have won hundreds of millions of dollars for our clients in the southern California area, including:
$106 million wrongful death jury verdict
$12.3 million brain injury settlement
$3.125 million auto accident settlement
More than 135 awards totaling more than $1 million
If you or a loved one have suffered personal injuries because of someone else's actions in La Jolla, contact us at 619-237-3490 or schedule a free case evaluation through our website.
For more information and your free case evaluation, contact our La Jolla personal injury lawyers today. One of our friendly, empathetic, and knowledgeable team members will be happy to field your questions and concerns.
PERSONAL INJURY ATTORNEY LA JOLLA — FAQS
If you are considering hiring a La Jolla personal injury attorney, you probably have some questions. The following are the answers to some of the most common questions we get about working with a personal injury attorney.
WHEN SHOULD I CONTACT A PERSONAL INJURY LAWYER?
You should contact a personal injury attorney as soon as possible after an accident. Insurance companies and at-fault parties begin developing a strategy to defend against the case immediately. To avoid falling into one of their traps, you should seek the help of a personal injury attorney quickly.
We understand that you probably want to learn more about your case, your options, and working with a personal injury lawyer before you make a hiring decision. For this reason, we offer a free, no-obligation, case evaluation. Contact us at 619-237-3490 or schedule your case evaluation through our website.
WHY SHOULD I HIRE A PERSONAL INJURY LAWYER?
Some of the main reasons to hire a La Jolla personal injury attorney are:
More Money. Surveys and studies have routinely shown that personal injury victims recover more money, whether through settlement or trial when they have a personal injury attorney. At Gomez Trial Attorneys, we have worked with countless clients that have come to us after lackluster settlement offers from insurance companies. While each case is different, we routinely get these types of clients more compensation for their injuries.
Legal Knowledge and Experience. Obtaining the highest personal injury settlement or judgment possible requires legal knowledge and experience. Our attorneys have been the recipients of many local, regional, and national awards which recognize their exceptional levels of personal injury knowledge and experience.
Local Experience. Gomez Trial Attorneys has been operating in San Diego County for 15 years. We know the local laws, local court system, local opposing counsel, and judicial tendencies. This type of local knowledge helps us develop a strong strategy for your La Jolla personal injury case that attorneys that only occasionally practice in the area simply cannot because they lack the local knowledge.
Keep Insurance Companies in Check. Insurance companies have a reputation for trying to take advantage of unknowing personal injury victims by engaging in unfair tactics like giving lowball settlement offers very shortly after an accident before most people have obtained an attorney. At Gomez Trial Attorneys, we are proud that insurance companies know our firm by name and that they need to bring their A-game settlement offers because we are not afraid to take a case to trial if they don't.
Let's You Focus on Recovery. Negotiating with insurance companies and litigating a personal injury lawsuit is an intense, time-consuming process, even when you have a strong case. Our La Jolla personal injury attorneys take care of all of the legal aspects of your case so you can focus on your physical, mental, and financial recovery following your personal injury.
HOW MUCH DOES A PERSONAL INJURY LAWYER CHARGE?
A personal injury lawyer, or law firm, typically offers a free initial consultation. If the client decides to work with the lawyer or firm, the legal services are usually provided on a contingency fee basis. Under this type of fee arrangement, you pay nothing until you recover money for your personal injuries through a settlement or a verdict rendered after trial.
Once you obtain a financial award, the attorneys' fees will be paid out of the award, typically as a percentage of your recovery. If the attorney or law firm paid expenses associated with the lawsuit on your behalf, they will be reimbursed for these amounts from the settlement or recovery. If you do not recover, you are not responsible for the attorneys' fees. You may or may not be responsible for the costs of the suit, depending on the fee agreement with your attorney.
WHAT SHOULD I ASK A PERSONAL INJURY LAWYER?
If you decide to work with a personal injury lawyer in La Jolla, you want to make sure you get the best personal injury attorney for your case. Asking questions is one of the best ways to do this.
Be sure to ask anything you are wondering about. However, if this is your first personal injury case, you may not know what to ask. The following are some suggested questions to ask before hiring a personal injury lawyer:
What type of experience do you have with cases like mine?
What percentage of the cases you work on are personal injury cases?
Do you have any testimonials or references from former clients?
Do you/your firm have experience working on cases in La Jolla?
Can you provide me with a range of what you think my case might be worth?
Based on what I've told you so far, what are the strengths and weaknesses of my case?
How can I help with my case?
Have you or your firm received any awards or other recognition for your work?
Who will be working on my case?
How often can I expect to hear from you?
Who can I reach out to with questions during my case?
Will you transfer this case to another law firm if it goes to trial?
Can you tell me about you/your firm's trial experience?
How do attorneys' fees for your work get paid?
What costs, if any, will I need to pay if we don't get a settlement or jury verdict?
What is your estimate for how long my case will take?
In addition to the answers to the questions, pay attention to the lawyer's or law firm staff's demeanor. At Gomez Trial Attorneys, we believe that a reputable personal injury law firm will welcome your questions and won't try to brush you off by telling you, "don't worry about it," or "you don't need to know that."
LOOKING FOR A TOP LA JOLLA PERSONAL INJURY LAWYER? GET GOMEZ.
Gomez Trial Attorneys are experienced La Jolla personal injury attorneys that have the legal experience, knowledge, reputation, and drive to take on your serious personal injury case. Contact us at 619-237-3490 or schedule a free case evaluation through our website.
"I am very satisfied with the outcome with Gomez and I would definitely recommend Gomez to anybody, we tell people all the time, Get Gomez! They are really thorough with everything and they make you feel real comfortable."
Our Process...
Easy as 1. 2. 3!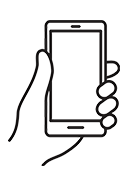 We will determine your case and submit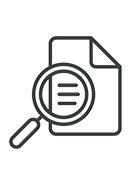 You will get regular update from us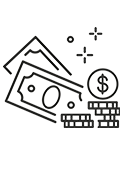 Collect your compensation

"John helped me find doctors, he referred me to his neurologist, his physical therapist, I mean, anything I needed he was right there, every step of the way. I couldn't have asked for a better result from all of this, I would absolutely recommend Gomez Trial Attorneys."

"During the time I was working with Gomez Trial Attorneys, they treated me very, very well. 100% of the time, they believed me, and they were very compassionate. They felt sorry for what happened and they understood the therapy process."

"They held my hand the whole time and kept me in the loop every aspect of my case which was very refreshing to me. They helped me get my settlement offer as fast as possible and I was able to keep my farm"

"The Gomez experience was the best experience it could be for me really, only positive things to say. They really were there every step if the way. Thanks to Gomez Trial Attorneys my dad is able to support my family as a single father"

"He opened the door for me to join his firm to help other brain Injury survivors and I never met another firm who is like this who was so understanding and caring who took the extra step and walked the extra mile with their clients and this is the best"

"I am very satisfied with the outcome with Gomez and I would definitely recommend Gomez to anybody, we tell people all the time, Get Gomez! They are really thorough with everything and they make you feel real comfortable."

"Just helped us through, guided us through, I kept notes all those years, we had questions all the time and they would always keep us informed of what was going on. They just unlayered it, layer by layer, I've never seen anything like them. Thank God for them."
Get your
free consultation
24/7 Support & Free Consultation