Imperial Beach Traumatic Brain Injury Lawyers
Imperial Beach Traumatic Brain Injury Lawyers
The brain is the most important organ in the human body. It controls thought, movement, and nearly every human function. We rely on our brains to recall memories, have a conversation, and to simply breathe. An injury to the brain can interrupt these functions.
Every year, millions of Americans suffer from some sort of brain injury. According to the American Association of Neurological Surgeons, 1.7 million people suffer a traumatic brain injury every year. That doesn't include the countless others who suffer non-traumatic brain injuries.
Because our bodies rely heavily on our brain function, the extent of any brain injury can be difficult to understand. A California Brain injury attorney may help you make sense of your legal rights if you suffered a brain injury in Imperial Beach.
Traumatic Brain Injuries versus 
Non-Traumatic Brain Injuries
Brain injuries are often classified by their primary cause. Two of the most common classifications are traumatic brain injury (TBI) and acquired brain injury (ABI), also known as non-traumatic brain injury. Traumatic brain injuries may result from a bump, blow, jolt to the head or a penetrating head injury. The term traumatic brain injury covers a variety of injuries, ranging from a concussion to a life-threatening brain bleed.
In contrast, non-traumatic brain injuries are caused by internal factors, rather than external trauma. For example, injuries resulting from a lack of oxygen, exposure to toxins, or those caused by a stroke. While the two types of injuries have different origins, they can often present with similar symptoms.
Symptoms of a 
Brain Injury
The brain is a complex collection of nerves and tissue. It plays a role in almost everything we do. It is important to understand that the symptoms of brain injury are not always immediately apparent. In some cases, symptoms may not appear until several days or weeks after the initial injury. In others, the symptoms may begin immediately and continue to progress or change slowly over time. Due to the injury's unpredictable nature, anytime you suffer head trauma, have a medical professional evaluate you.
Below is a list of some of the most common symptoms of a traumatic brain injury. For a more comprehensive list, click here. Common symptoms include:
Nausea
Dizziness
Headaches
Changes in mood or sleep patterns
Difficulty concentrating
Loss of consciousness
Seizures
Drowsiness
Slurred speech
Impulsiveness
Changes in vision
Difficulty understanding
Mood disorders
Irritability
Both traumatic brain injuries and non-traumatic brain injuries can cause the above symptoms. Seek medical attention right away if you experience any unusual symptoms after a head injury.
Common Causes of 
Brain Injuries
Both traumatic and acquired brain injuries often happen unexpectedly. Even seemingly insignificant events can have severe consequences on brain function. In many cases, brain injuries are caused by preventable accidents. When your injury is caused by the actions of someone else, a personal injury attorney can help you determine whether you have a personal injury claim. Accidents with increased risk of brain injury include:
Motor Vehicle Accidents
Motor vehicle accidents commonly cause traumatic brain injuries. According to the Centers for Disease Control (CDC), motor vehicle accidents account for approximately 20 percent of all TBI-related hospitalizations. During a collision, the force of impact can cause your head to come into contact with objects in the car, or can cause your head to move so rapidly that you suffer a "coup contrecoup" injury.
Slip and Fall Accidents
Accounting for 50 percent of all TBI hospital admissions, falls are the leading cause of traumatic brain injuries in the United States. Property owners have a duty to maintain their property in a way that is safe and free of hazards. The impact to your brain from simply slipping on wet flooring or tripping over uneven ground can lead to serious brain injury.
Near Drowning Accidents
Oxygen is essential to brain function. A near-drowning incident deprives the brain of adequate oxygen. After only a few minutes without oxygen, the brain begins to suffer catastrophic effects. According to the Children's Hospital of Orange County, about 5,000 children (age 14 and younger) experience a near-drowning incident. Of these children, 20 percent suffer severe and permanent neurological damage. Both private property owners and apartment complexes are required to install safety devices to prevent children from entering a pool unattended.
Toxic Chemical Exposure
Mold and other toxic substances can deprive the brain of oxygen. In many cases, exposure goes unnoticed until victims start experiencing unusual symptoms. When the effects of chemical exposure become symptomatic, often the damage may be permanent. While personal injury claims typically must be filed within a specific period of time after the date of injury, the deadline may be extended under some limited sets of circumstances.
Gomez Trial Attorneys—Compassion 
When You Need It Most
A brain injury can be an incredibly devastating event, not only for the victim, but also their family. The repercussions of a brain injury can impact every aspect of your life. Many brain injury survivors require substantial rehabilitation and accommodation. At Gomez Trial Attorneys, we understand that you are going through a difficult time. We pride ourselves in treating each case with compassion and personalized care. Our goal is to help you recover while fighting for a fair and appropriate compensation for your injuries and medical care. Look at our previous case results to get an idea of the dedication we put into every case.
Sadly, most brain injuries generate high financial costs. You should not be solely responsible for the financial burden when harm has come to you as a result of someone else's wrongdoing. While this article discusses some of the most common causes of brain injuries, it is not meant to be comprehensive. After suffering a brain injury as a result of someone else's negligence, our staff can help you determine the strength of your personal injury case.
Call Our Imperial Beach 
Brain Injury Attorneys Today
Do not hesitate to contact the experienced team of Imperial Beach brain injury attorneys at Gomez Trial Attorneys. You can always reach us at (866) 395-6792 or through our online contact form.
Our Process...
Easy as 1. 2. 3!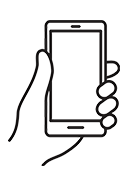 We will determine your case and submit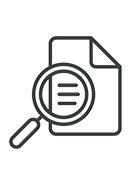 You will get regular update from us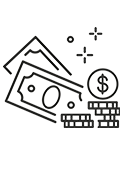 Collect your compensation

"John helped me find doctors, he referred me to his neurologist, his physical therapist, I mean, anything I needed he was right there, every step of the way. I couldn't have asked for a better result from all of this, I would absolutely recommend Gomez Trial Attorneys."

"During the time I was working with Gomez Trial Attorneys, they treated me very, very well. 100% of the time, they believed me, and they were very compassionate. They felt sorry for what happened and they understood the therapy process."

"They held my hand the whole time and kept me in the loop every aspect of my case which was very refreshing to me. They helped me get my settlement offer as fast as possible and I was able to keep my farm"

"The Gomez experience was the best experience it could be for me really, only positive things to say. They really were there every step if the way. Thanks to Gomez Trial Attorneys my dad is able to support my family as a single father"

"He opened the door for me to join his firm to help other brain Injury survivors and I never met another firm who is like this who was so understanding and caring who took the extra step and walked the extra mile with their clients and this is the best"

"I am very satisfied with the outcome with Gomez and I would definitely recommend Gomez to anybody, we tell people all the time, Get Gomez! They are really thorough with everything and they make you feel real comfortable."

"Just helped us through, guided us through, I kept notes all those years, we had questions all the time and they would always keep us informed of what was going on. They just unlayered it, layer by layer, I've never seen anything like them. Thank God for them."
Get your
free consultation
24/7 Support & Free Consultation