La Jolla Car Accident Lawyers
La Jolla Car Accident Lawyers
If you or a loved one has been injured in a La Jolla car accident that was the fault of someone else, you may need an experienced accident lawyer, like the ones at our firm, Gomez Trial Attorneys. To date, the Gomez Trial Attorneys team has won over $750 million for our clients, primarily in southern California, yielding the following notable results:
$3,125,000 settlement in an auto accident with back injuries
$13,500,000 jury verdict in an auto accident with brain injury
$4,500,000 in an auto-pedestrian accident with brain injury
$1,700,000 in an auto accident with ankle injury
While results are not guaranteed, we are committed to fighting for the highest compensation possible for our clients. If you or a loved one suffered personal injuries because of someone else's actions, contact us at 619-237-3490 or schedule a free case evaluation through our website.
CAR ACCIDENTS ARE COMMON IN LA JOLLA
While La Jolla's full-time population remains below 50,000, the city's attractions like Torrey Pines State Park and events like the Farmers Open golf tournament regularly draw visitors from other parts of San Diego County and across the nation. The number of visitors coupled with roadways that were developed for fewer drivers than they see means car accidents are common in La Jolla.
Some of the car accidents are minor fender benders, but other accidents are serious — sometimes catastrophic. Speeding is a major contributor to car accidents in La Jolla. Residents are understandably concerned that serious vehicle accidents will continue to increase because of inadequate speeding enforcement, particularly on Torrey Pines Road which has become a hot spot for fast drivers.
While we cannot give out tickets ourselves, our La Jolla car accident lawyers help ensure that if someone causes an accident due to their excessive speeding (or other action), they are held financially responsible for the harm they cause.
HOW MUCH CAN I RECOVER FOR A LA JOLLA CAR ACCIDENT?
How much you recover after a car accident in La Jolla depends on the extent of your financial and personal injury harm. In some cases, the wrongfulness of the at-fault party's conduct may also factor in. The three categories of damages that may be available in a personal injury case arising from a car accident are economic damages, non-economic damages, and punitive damages.
It is important to note that all damages must be proven. For example, if you are claiming $300,000 in medical expenses, medical bills, and receipts totaling that amount must be presented. Additionally, insurance companies that paid expenses on your behalf may be entitled to reimbursement out of your car accident award.
An experienced La Jolla car accident attorney can assist you in calculating and proving damages as well as understanding how much money you will actually take home after a settlement or judgment in your favor.
ECONOMIC DAMAGES
Economic damages are compensation for harm that can be readily assigned a dollar value. Every car accident case includes economic damages. Economic damages include:
Past and future medical expenses
Past and future lost earnings
Past and future lost household services
Lost earning capacity
Cost of replacement
Repair of property
NON-ECONOMIC DAMAGES
Economic damages are compensation for harm that cannot be objectively valued. Most car accident cases involve non-economic damages. Non-economic damages can include:
Pain and suffering
Emotional distress
Loss of enjoyment of life
Loss of consortium
PUNITIVE DAMAGES
Punitive damages, called "exemplary damages" in California, punish the at-fault party for their conduct. These are rare in car accident cases and are only available if it is found that the at-fault party intentionally caused harm or acted in conscious disregard for the rights and safety of others.
LA JOLLA CAR ACCIDENT FAQ
As with most places, car accidents are a source of both danger and concern for residents of La Jolla, where nearly two dozen individuals are injured or killed each year due to traffic-related crashes. If someone else's reckless or careless behavior injured you in a La Jolla car accident, California law allows you to seek damages. Below are answers to some of the questions our La Jolla car accident clients ask us most often about the legal process of obtaining compensation after this type of accident.
HOW DO I GET MONEY FROM A CAR ACCIDENT WITHOUT A LAWYER?
After a car accident, there are typically two ways to get compensation for your injuries: settling with the insurance company of the at-fault driver (or drivers) or obtaining a judgment in your favor after a trial. Typically, you try negotiating first. If that fails, you then move to file a car accident lawsuit. However, you must be careful not to miss the cut-off date for filing a lawsuit, called the statute of limitations.
The following is the general process for obtaining compensation through settlement:
Assess your property and personal injuries.
Determine which party or parties are legally at-fault for the accident.
Evaluate early settlement offers from insurance adjusters.
Consider and enter into medical liens for ongoing medical care.
Develop evidence of your injuries and a legal argument in your favor.
Send a demand letter to the insurance company.
Negotiate with the insurance company.
Evaluate additional settlement offers from insurance adjusters.
The following is the general process for obtaining compensation through a lawsuit:
File a complaint within the statute of limitations naming the proper parties.
Oppose any motions to dismiss or other motions.
Propound and respond to written and documentary discovery requests.
Attend and take depositions of key participants and witnesses.
Evaluate a possible summary judgment motion and oppose other parties' motions for summary judgment.
Prepare for trial including filing motions in limine, prepping witnesses, and developing jury instructions.
Try the case and obtain a verdict.
While it is possible to obtain money from a car accident without a lawyer, we don't recommend it. There is a lot of nuance and work involved in obtaining compensation through settlement or trial. Other parties will intentionally take advantage of your lack of legal knowledge and procedural expertise. Studies routinely show that personal injury victims that use an attorney recover more money than when they represent themselves.
We understand that determining whether to use a La Jolla attorney is an important decision. Contact us at 619-237-3490 or schedule a free case evaluation through our website with no further obligation.
WHEN SHOULD I GET A LAWYER FOR A CAR ACCIDENT?
You should get a car accident lawyer in La Jolla as soon as possible after your accident. Ideally, obtain a car accident lawyer as soon as you have taken care of any emergency medical needs. However, even if it has been some time since your accident, you can still hire an attorney, and the quicker you get one, the greater chance of a good outcome and the less likely a mistake that can be fatal to your case will be made.
HOW MUCH DOES A CAR ACCIDENT LAWYER COST?
After a car accident, it can feel like the costs add up quicker than you can even calculate them. You may know that a personal injury lawyer can help you, but be wondering, "how much does it cost to hire a lawyer?" Fortunately, working with a car accident lawyer in La Jolla doesn't have to be another out-of-pocket expense.
At Gomez Trial Attorneys, we work on a contingency fee basis. This means you don't have to pay hundreds of dollars per hour to work with us or cover the expenses of the lawsuit out-of-pocket. Instead, if and when you recover compensation for your car accident-related personal injuries, we will take a percentage of your recovery as our legal fees. If you don't recover money, we do not receive any legal fees. In other words, we only win when you do.
HOW DO I FIND A GOOD CAR ACCIDENT LAWYER?
Start by developing a list of potential attorneys. Ask friends and family for recommendations. Then conduct a Google search for "La Jolla car accident lawyer." (You may have already done this and found your way to this page.)
Then narrow down your list by reviewing information about potential lawyers and law firms. Some questions to consider:
How many attorneys does the law firm have?
Does the law firm disclose its notable settlements and verdicts?
How much experience does the law firm have?
Does the law firm focus on personal injury cases like car accidents?
What is the law firm's reputation?
Does the law firm offer a free consultation?
Does the law firm have a strong regional presence, or are they an out-of-area firm that only practices in La Jolla occasionally?
Does the law firm have experience in local courts and know about local attorneys and judges?
Do insurance companies know about the law firm?

Does the law firm have the experience to take your case to trial, if needed?
Finally, speak with your top prospects. A reputable La Jolla personal injury law firm will be happy to talk with you and answer any questions you have about the legal process and your case.
NEED AN EXPERIENCED LA JOLLA CAR ACCIDENT LAWYER? GET GOMEZ.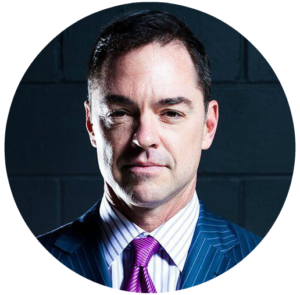 Gomez Trial Attorneys are experienced La Jolla personal injury attorneys that have the legal experience, knowledge, reputation, and drive to take on your serious personal injury case. Contact us at 619-237-3490 or schedule a free case evaluation through our website.
"They held my hand the whole time and kept me in the loop on every aspect of my case which was very refreshing to me. They helped me get my settlement offer as fast as possible and I was able to keep my farm."
Our Process...
Easy as 1. 2. 3!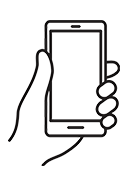 We will determine your case and submit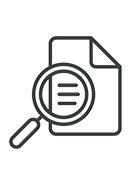 You will get regular update from us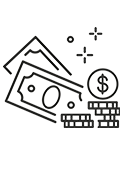 Collect your compensation

"John helped me find doctors, he referred me to his neurologist, his physical therapist, I mean, anything I needed he was right there, every step of the way. I couldn't have asked for a better result from all of this, I would absolutely recommend Gomez Trial Attorneys."

"During the time I was working with Gomez Trial Attorneys, they treated me very, very well. 100% of the time, they believed me, and they were very compassionate. They felt sorry for what happened and they understood the therapy process."

"They held my hand the whole time and kept me in the loop every aspect of my case which was very refreshing to me. They helped me get my settlement offer as fast as possible and I was able to keep my farm"

"The Gomez experience was the best experience it could be for me really, only positive things to say. They really were there every step if the way. Thanks to Gomez Trial Attorneys my dad is able to support my family as a single father"

"He opened the door for me to join his firm to help other brain Injury survivors and I never met another firm who is like this who was so understanding and caring who took the extra step and walked the extra mile with their clients and this is the best"

"I am very satisfied with the outcome with Gomez and I would definitely recommend Gomez to anybody, we tell people all the time, Get Gomez! They are really thorough with everything and they make you feel real comfortable."

"Just helped us through, guided us through, I kept notes all those years, we had questions all the time and they would always keep us informed of what was going on. They just unlayered it, layer by layer, I've never seen anything like them. Thank God for them."
Get your
free consultation
24/7 Support & Free Consultation