Lake San Marcos Brain Injury Attorneys
Lake San Marcos Brain Injury Attorneys
With amazing views, luxury resorts, boat rentals, and downtown nightlife, Lake San Marcos is an ideal place to relax and unwind. Unfortunately, with all of the opportunities available, there are also risks. Some of these risks can result in brain injuries, which can result in life-altering impacts.
The Personal and 

Societal Cost of Brain Injuries
Brain injuries are not only expensive to the individual suffering the injury and his or her family: They are costly to society as a whole. The lifetime costs for one person suffering from a brain injury can run from $85,000 to $3 million.
These costs are particularly steep when you consider other facts about this type of injury, including:
The unemployment rate for adults suffering a brain injury is 60 percent two years after the injury takes place, as compared to a national unemployment average of around 5 percent.
Up to 53 percent of the nation's homeless population is afflicted with a brain injury, either acquired before homelessness occurred or happened while the individual was homeless.
Approximately 320,000 military personnel have suffered brain injuries since 2001, leaving them with few resources to provide for their families once their service ends.
More than 2 million individuals seek treatment for brain injuries at emergency departments in the U.S. each year. Around 288,000 of those injuries will result in hospitalization, including about 23,000 children. Brain injury-related hospitalization rates are highest for the oldest and youngest among us—those 75 years or older and those who are younger than four years old. The most common causes of brain injuries were falls, accounting for about 52 percent of all brain injuries, and motor vehicle accidents, accounting for around 20 percent. The Centers for Disease Control and Prevention (CDC) estimates that the societal costs related to brain injuries are around 
$76.5 billion a year
, including medical costs and loss of productivity. If you number among those people, or if you're struggling to care for a loved one who is, please call the Lake San Marcos brain injury lawyers at Gomez Trial Attorneys. We want to help you recover the compensation you or your loved one need to pay for the care you need and regain your independence.
What Is a 
Brain Injury?
An 
acquired brain injury
 is an injury that is not related to a hereditary or degenerative disorder and is not a result of a birth injury. It is, instead, it results from an injury or condition that emerges after birth. There are two types of acquired brain injuries:
Traumatic brain injuries result from a bump, blow, or jolt to the head. Traumatic brain injuries may involve penetration of an object through the skull — known as an open or penetrating injury — or they may involve the impact of the skull against the brain, which is known as a closed injury. The most common way for this type of injury to occur is through a fall or a motor vehicle accident. Other causes of traumatic brain injuries include assault, workplace injuries, domestic violence, shaken baby syndrome, or a blast injury due to military actions.
Non-traumatic brain injuries are caused by an internal force, such as oxygen deprivation or a medical condition. Non-traumatic brain injuries can occur from near-drowning, choking, suffocation, electric shock, toxic exposure, neurotoxic poisoning from lead or carbon monoxide exposure, stroke, infectious diseases, or drug overdoses.
Traumatic brain injuries, including concussions, may result in loss of consciousness, nausea or vomiting, dizziness, lethargy, and memory loss. They can cause long ranging consequences, particularly in those who have suffered multiple concussions, including military servicemen and women and athletes in sports like football or soccer. In severe cases, a coma may last for quite some time, resulting in a vegetative state, persistent vegetative state, minimally conscious state, or brain death. The long-term effects of a brain injury depend not only on the severity of the injury but also on the side of the brain and the region of the brain that was injured.
Injuries to the left side of the brain, which controls such functions as logic and analysis, may result in difficulties understanding language, speaking, impaired logic, difficulties with sequencing activities, depression, and control of the right side of the body.
Injuries to the right side of the brain, which controls creativity and intuition, may result in difficulties with visual-spatial functions, visual memory, altered creativity and music perception, a loss of "big picture" thinking, and control of the left side of the body.
The frontal lobe controls such functions as attention, concentration, self-monitoring, and expressive language (speaking). Damage to this region of the brain may result in an inability to control emotions and behavior, as well as difficulty recalling events or speaking.
The temporal lobe's functions include memory, understanding spoken language, sequencing, and organization. Injuries to this region of the brain may result in difficulties with communication and memory.
The parietal lobe's functions include sense of touch, depth perception, visual perception, and the identification of shapes and colors. Injuries to the parietal lobe may result in difficulties with the five senses: hearing, sight, smell, taste, and touch.
The cerebellum is the region of the brain that controls balance, coordination, and skilled motor activity. Damage to the cerebellum may result in a loss of balance or coordination and difficulty moving.
The primary function of the occipital lobe is vision. An injury to this portion of the brain may result in trouble seeing or perceiving the size and shape of objects.
The brain stem controls the body's involuntary functions, such as breathing, consciousness, arousal, sleep and wake cycles, and heart rate. Damage to the brain stem is often deadly, as the body is unable to sustain itself without these vital functions.
Just as no two people are alike, no two brain injuries are alike, either. The treatment of a brain injury can range from home monitoring and over-the-counter medications to a lifetime of hospital care and help with completing daily tasks. For those with moderate to severe injuries, the impacts may be experienced in all aspects of the individual's life, including:
At home: The home may require modifications to accommodate disabilities caused by the brain injury. Some home modifications that may be necessary include wheelchair ramps, lifts, roll-in showers, automatic door openers, and wider doors. Beyond the modifications needed in the physical structure of the home, many brain injured individuals may find changes in the family dynamics, as well. An injured person may have to rely on his or her spouse or children to accomplish daily tasks such as personal grooming or feeding. The needs of the injured individual may also place strain on the family in the form of expenses, as well.
At work: The long-term impairments of an individual with a brain injury may result in the individual being unable to retain or keep a job. If the individual is able to return to work, he or she might find that modifications are needed in the workplace too, including longer breaks, shorter hours, less workload, and even assuming a less stressful role. For those who are no longer able to do the job that they held before their injury occurred, vocational rehabilitation may be required to gain new employable skills.
Social relationships: Brain injuries can affect every relationship that the individual has. Family members often become caretakers and friends often find that they no longer have much in common with the injured person. Because the injury may have changed the person's personality, it will take time for the individual to become reacquainted with family and friends, and he or she may lack interest in the same activities as before. It is not unusual for the individual and his family members to feel lonely and isolated after a brain injury, and as though no one understands what he or she is going through. Involvement in brain injury support groups can provide individuals and their families with needed interaction with others who understand and have gone through similar circumstances.
While it was previously believed that children would have better outcomes than adults due to the pliability of their brains, the opposite is often true. Because their brains are still developing, the outcome for children with brain injuries is often worse than that of adults, and the reality of the deficits that the injury caused may go unseen for many years. Children who have suffered a brain injury often require accommodations when they return to school, including additional time to complete work, extended breaks, grading the quality of the work instead of the quantity, providing the child with detailed notes or a recording of the instruction, allowing oral examinations or additional time for testing, and assessing knowledge through the use of multiple choice questions instead of essay tests. While one is recovering from a brain injury, follow these tips:
Rest often. Do not be in a rush to get back to work or school.
Avoid doing anything that could cause a new brain injury or complicate the injury you are recovering from.
Understand that your brain may respond slower due to your injury. Be sure to ask your health care provider when it is safe for you to begin driving, riding a bike, or using heavy equipment.
Do not drink alcohol until your health care provider says it is safe to do so. Ensure that you are only taking medication your doctor prescribed or approved.
Write things down if you need help remembering.
Long-Term Complications From Brain Injuries
Immediate and long-term complications
 may arise from a brain injury, such as:
An altered state of consciousness.
Seizures, which are known as post-traumatic epilepsy and can occur shortly after the injury or even years later.
Hydrocephalus, which is fluid build-up on the brain that causes increased pressure and swelling in the brain.
Infection, which is most common when the individual has experienced a penetrating injury that allows bacteria into the protective layer around the brain, known as the meninges.
Damage to the blood vessels of the brain which can lead to blood clots or stroke.
Headaches, which frequently occur within days after the injury and may last for many months.
Vertigo, which is dizziness that is sometimes experienced after a brain injury.
Paralysis of the facial muscles or loss of sensation in the face.
Loss or altered sense of smell and/ or taste.
Loss of memory.
Mood swings and lack of empathy for others.
An increase in the likelihood of degenerative brain disorders such as Alzheimer's or Parkinson's disease.
Let Our Lake San Marcos 
Brain Injury Lawyers Help You

If you suffered a brain injury in Lake San Marcos, or your loved one has, you are likely faced with a lot of expenses and a lot of questions. Let the Lake San Marcos brain injury lawyers at Gomez Trial Attorneys help you to understand the legal options that may be available to you, including obtaining recovery of damages, such as medical expenses and impacts on your quality of life, through a personal injury trial. For more information and a free case consultation, 
contact Gomez Trial Attorneys online
 today or call us toll-free at (866) 395-6792.
Our Process...
Easy as 1. 2. 3!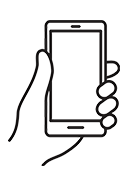 We will determine your case and submit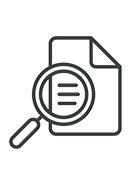 You will get regular update from us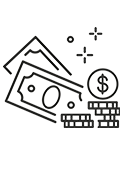 Collect your compensation

"John helped me find doctors, he referred me to his neurologist, his physical therapist, I mean, anything I needed he was right there, every step of the way. I couldn't have asked for a better result from all of this, I would absolutely recommend Gomez Trial Attorneys."

"During the time I was working with Gomez Trial Attorneys, they treated me very, very well. 100% of the time, they believed me, and they were very compassionate. They felt sorry for what happened and they understood the therapy process."

"They held my hand the whole time and kept me in the loop every aspect of my case which was very refreshing to me. They helped me get my settlement offer as fast as possible and I was able to keep my farm"

"The Gomez experience was the best experience it could be for me really, only positive things to say. They really were there every step if the way. Thanks to Gomez Trial Attorneys my dad is able to support my family as a single father"

"He opened the door for me to join his firm to help other brain Injury survivors and I never met another firm who is like this who was so understanding and caring who took the extra step and walked the extra mile with their clients and this is the best"

"I am very satisfied with the outcome with Gomez and I would definitely recommend Gomez to anybody, we tell people all the time, Get Gomez! They are really thorough with everything and they make you feel real comfortable."

"Just helped us through, guided us through, I kept notes all those years, we had questions all the time and they would always keep us informed of what was going on. They just unlayered it, layer by layer, I've never seen anything like them. Thank God for them."
Get your
free consultation
24/7 Support & Free Consultation