Wrongful Death Attorney Los Angeles
Wrongful Death Attorney Los Angeles
It is never easy to face the unexpected loss of a close family member. If your loved one passed away due to an act of negligence, a wrongful death lawsuit could provide you with the best chance of securing justice. This is a possible option especially if police chose not to pursue criminal charges.
A wrongful death attorney in Los Angeles could review the circumstances of your case and advise you on your legal options. In such cases, your attorney can provide compassionate legal counsel while advocating for you during this difficult time.
Table of Contents 
WHAT ARE MY RIGHTS AS A FAMILY MEMBER IN A LOS ANGELES WRONGFUL DEATH LAWSUIT?
The right to file a wrongful death lawsuit in California is limited to certain surviving family members. In order to file a wrongful death case, the plaintiff must be:
The spouse or domestic partner of the decedent,
The surviving child of the decedent, or
Grandchildren of the decedent whose parent is no longer living
The pool of potential plaintiffs might expand if none of these parties are able or willing to file a wrongful death lawsuit. Under the law, the right to pursue legal action would then fall to any party that is entitled to inherit through intestate succession. Intestate succession laws determine how a deceased person's estate is distributed when they do not have a will. Typically, this applies to the parents or siblings of the decedent.
WHAT IF MY LOVED ONE DIED IN A WORK ACCIDENT IN LOS ANGELES?
The unexpected loss of a loved one under any circumstances is difficult, and work-related deaths are no exception. However, the legal process for seeking justice in these situations can differ from standard wrongful death lawsuits.
In Los Angeles and across the state, workers' compensation benefits are available when injuries occur at the workplace. This is also true for when these injuries have fatal consequences. Workers' compensation benefits are no-fault, meaning it is not necessary to prove that negligence led to the death.
However, these benefits are typically less than what comes with a wrongful death lawsuit. In some cases, it could be possible to file a wrongful death case following a work-related death. Our firm could advise you on your options.
IS THERE A STATUTE OF LIMITATIONS ON A WRONGFUL DEATH SUIT IN LOS ANGELES?
There are important deadlines to consider when it comes to a wrongful death lawsuit. There are time limits that apply to every lawsuit, and wrongful death actions are no exception. This deadline — referred to as the statute of limitations — strictly limits how long you have to file your case.
Violating the statute of limitations comes with steep consequences. If you file your wrongful death lawsuit after the deadline, the judge will typically dismiss the case with prejudice. This type of dismissal means more than simply bringing your case to an end. A dismissal with prejudice bars you from ever filing your wrongful death lawsuit again, even when the facts are on your side.
IS A WRONGFUL DEATH LAWYER THE SAME AS A PERSONAL INJURY LAWYER?
Wrongful death cases and personal injury cases are not the same. While this area of the law is similar, the legal issues that surround a wrongful death are different from personal injury law in some ways. For that reason, not all personal injury lawyers are suited for a wrongful death case.
Most attorneys who handle personal injury cases will take on a wrongful death suit. However, as a plaintiff, you may benefit from legal counsel with experience taking on wrongful death lawsuits. The damages available in these cases can be different compared to a personal injury lawsuit, and this experience could be useful in determining what a case is worth.
The compensation available in a wrongful death lawsuit is similar to personal injury cases. For example, your loved one's final medical expenses could be covered in a wrongful death case just like in a personal injury lawsuit. There are also damages unique to wrongful death lawsuits, like burial costs.
HOW MUCH DOES A LOS ANGELES WRONGFUL DEATH LAWYER COST?
For many people, the prospect of hiring a wrongful death attorney might seem financially unfeasible. If you relied on the income your loved one earned, their death could place you in a difficult financial position. The good news is that you have the ability to move forward with a wrongful death lawsuit no matter your financial situation.
This is possible when attorneys operate on a contingency fee basis. A contingency fee agreement involves an attorney who only collects a fee if they are able to secure compensation on your behalf. In those cases, they keep a percentage of your settlement as their fee. If you do not get paid, you don't have to pay your attorney.
These arrangements are a best-case scenario for a plaintiff. You have the ability to move forward with your case without paying any legal fees upfront. Additionally, your attorney carries the risk of failure given that they are only paid for their work if you succeed.
WHEN SHOULD I HIRE A LOS ANGELES WRONGFUL DEATH LAWYER?
When it comes to hiring a wrongful death lawyer, there is no benefit in delay. The longer you wait to seek legal counsel, the more difficult pursuing compensation will be.
As time passes, investigating the cause of a fatal accident can become more difficult. The memory of a witness can fade, and the evidence related to an accident can disappear. The sooner your attorney begins investigating, the better your chances of success.
CONTACT GOMEZ TRIAL LAWYERS TODAY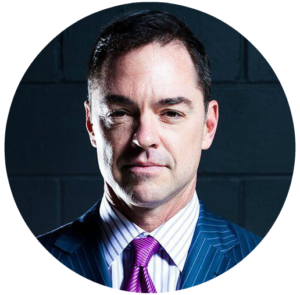 You should never assume that your loved one's passing does not qualify for financial compensation. If negligence played a part in their passing, you have the right to file a wrongful death lawsuit. Let the team at Gomez Law Firm provide you with compassionate legal counsel during this difficult time. Call for a free consultation as soon as possible.
Our Process...
Easy as 1. 2. 3!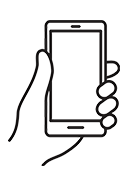 We will determine your case and submit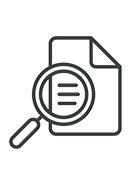 You will get regular update from us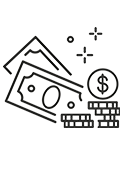 Collect your compensation

"John helped me find doctors, he referred me to his neurologist, his physical therapist, I mean, anything I needed he was right there, every step of the way. I couldn't have asked for a better result from all of this, I would absolutely recommend Gomez Trial Attorneys."

"During the time I was working with Gomez Trial Attorneys, they treated me very, very well. 100% of the time, they believed me, and they were very compassionate. They felt sorry for what happened and they understood the therapy process."

"They held my hand the whole time and kept me in the loop every aspect of my case which was very refreshing to me. They helped me get my settlement offer as fast as possible and I was able to keep my farm"

"The Gomez experience was the best experience it could be for me really, only positive things to say. They really were there every step if the way. Thanks to Gomez Trial Attorneys my dad is able to support my family as a single father"

"He opened the door for me to join his firm to help other brain Injury survivors and I never met another firm who is like this who was so understanding and caring who took the extra step and walked the extra mile with their clients and this is the best"

"I am very satisfied with the outcome with Gomez and I would definitely recommend Gomez to anybody, we tell people all the time, Get Gomez! They are really thorough with everything and they make you feel real comfortable."

"Just helped us through, guided us through, I kept notes all those years, we had questions all the time and they would always keep us informed of what was going on. They just unlayered it, layer by layer, I've never seen anything like them. Thank God for them."
Get your
free consultation
24/7 Support & Free Consultation