Los Angeles Personal Injury Lawyer
Los Angeles Personal Injury Lawyer
While we all hope to avoid being in a situation that causes us serious pain or injury, sometimes it's inevitable. If you end up in a situation where someone else causes that pain, you may be able to recover monetary compensation from the responsible party. This is where a Los Angeles personal injury lawyer comes in. Read on to learn about what a personal injury lawyer does.
Table of Contents
WHAT DOES A PERSONAL INJURY LAWYER DO?
A personal injury lawyer deals with claims that are made because of accidents, diseases, and negligence. They will assist clients in determining if a valid claim for compensation is available, and if so, what the next steps should be. The next steps might involve speaking with an insurance adjuster, assisting with a workers' compensation claim, and in some cases, filing a civil lawsuit.
The most common types of claims that a personal injury lawyer handles include motor vehicle accidents, slip and falls, medical malpractice, defective products, work accidents, dog bite incidents, and premises liability.
When you hire a personal injury lawyer, they will try to negotiate a payout before filing a civil lawsuit. Most personal injury claims are settled, as it is almost always more expensive, more time-consuming, and more stressful for everyone involved to take a case to trial.
IS IT WORTH GETTING A PERSONAL INJURY LAWYER?
Many people are under the impression that they can handle personal injury claims on their own to save money. While it is accurate that you are permitted to represent yourself, unless you're a trained professional who knows the laws and courtroom procedures, you're going to have a very difficult time doing this on your own. In the following circumstances, you should always consider hiring a personal injury lawyer:
BEFORE SPEAKING TO AN INSURANCE COMPANY
If you were in a car accident, a slip and fall accident, or any other type of accident where an insurance company might be involved, and it was caused by someone else's negligence, you deserve to be compensated appropriately. You might think the best thing to do is to speak with your insurance company and/or the other party's insurance company, and eventually, an insurance adjuster. While there is nothing wrong with trying to collect your payout from the insurance company, you will often receive significantly less when you attempt this without an attorney.
Insurance companies are not on your side, even your own insurance company. They will all look to pay out as little money as possible—that's how they make money. If you speak with them without an attorney, you could end up signing documents and accepting a payout that is significantly less than you really deserve.
FILING A LAWSUIT AND NEGOTIATING A SETTLEMENT
Another important reason to hire a personal injury lawyer is so they can help you file your lawsuit and then negotiate a fair settlement. If you don't file the lawsuit correctly or miss the deadline, you could end up with no money, regardless of how strong your claim would have been. When you hire an experienced personal injury attorney in Los Angeles, they will make sure that everything is properly filed in a timely manner.
Because most personal injury cases are settled before going to trial, it's incredibly important to have a lawyer help you with this step. Personal injury lawyers are well-versed in calculating what you're entitled to and then negotiating with the defense.
IF THE CASE GOES TO TRIAL
If you attempt to represent yourself and the case ends up going to trial, you're going to need to understand the rules of the courtroom and how to effectively present your case. Without training and experience, this will be incredibly difficult. It's not as simple as just explaining the facts of your case and showing them why you deserve to be compensated. The other attorney may file motions, such as a motion to dismiss, requesting that the judge throw out the entire case. If you don't know how to respond to this, your whole case could be ruined.
Additionally, you typically need to engage in interrogatories and depositions, which will be incredibly difficult to do if you don't fully understand the process and know the rules. If you have made it this far yourself and then decide that you want to hire a lawyer, you're still going to be at a significant disadvantage. Your lawyer will come in towards the end of the case and will have to pick up where you left off. This won't give them time to investigate the case the way they would have if you had hired them originally, and they simply can't be as prepared as they would have been if they had been retained earlier on in the process.
HOW DO I FIND THE RIGHT PERSONAL INJURY LAWYER?
If you've decided that you are going to hire a personal injury lawyer in Los Angeles, you might be wondering how to choose one. Consider taking the following steps to find the right Los Angeles personal injury lawyer for you:
ASK FOR REFERRALS
One of the most common ways to find any type of lawyer is to ask friends, family, and colleagues for a referral. If you know anyone that has used personal injury attorneys, speak with that person. Find out if they had a good experience. Even if no one you know has hired a personal injury attorney, you can ask friends and family if they have any friends or colleagues who practice in any area of the law. Their lawyer friend may be able to give you a personal recommendation based on lawyers they know and have worked with.
CHOOSE SOMEONE LOCAL
It's always a good idea to choose a local lawyer. The rules in a civil claim change from state to state and having someone who is experienced with the local rules of procedure will be helpful. Additionally, local attorneys typically already know a lot of the defense attorneys, court staff, and judges. If the lawyer has a good reputation, this can be immensely helpful.
SET UP A FREE CONSULTATION
Almost all personal injury attorneys will offer a free consultation. At this meeting, you can discuss your case, payment, and ask any questions you have about the next steps and how the attorney can help you. You can and should set up multiple free consultations with different lawyers so you can really choose the one that is best for you. While this may be time-consuming, it won't cost you anything.
CHOOSE SOMEONE WITH APPROPRIATE EXPERIENCE
Finally, one of the most important considerations you should take when hiring a lawyer is how much experience they have. Make sure it's relevant experience. If you find a lawyer that has been practicing criminal law for 20 years but has only been handling personal injury cases for one year, the fact that they have been practicing for more than 2 decades isn't that important. You need someone who is intimately familiar with personal injury law in your area.
WHEN SHOULD YOU CONTACT A PERSONAL INJURY LAWYER?
If you were in an accident or suffered an injury due to someone else's negligence, it's always wise to contact an attorney as soon as possible. They can explain what your options are, investigate your case, and set you up for the best chance of success if you decide to file a lawsuit.
If you wait too long to hire an attorney, you run the risk of hurting your case. There are deadlines by which your case must be filed, or it will likely be dismissed. If you miss this deadline because you were unaware of it and didn't hire a lawyer in time, you will not receive any compensation whatsoever.
Additionally, the longer you wait, the harder it is for your lawyer to collect evidence that could be helpful for your case. For example, a lot of video footage is automatically erased after a certain number of days, usually 7 or less. If there is a business, or even an individual, who has footage that will help your claim, but they don't know that you need the footage, it's much less likely that your lawyer will be able to obtain it if you don't attempt to do this right away. If there were witnesses to your case, you might lose that option as well. People can have a hard time remembering what happened if it was a long time ago, especially if they don't know that they might be a witness to a lawsuit. People move away and become unwilling to talk because they're too busy or don't want to be involved.
The sooner you hire an attorney, the more likely it is that they will be able to preserve and obtain as much evidence as possible to help your claim be successful.
HOW MUCH DOES A PERSONAL INJURY LAWYER COST IN LOS ANGELES?
Personal injury attorneys almost always work on a contingency fee basis. This means that their payment is contingent on them winning or settling your case. If you don't receive any compensation, the lawyer doesn't get paid. There will be an agreement that your attorney receives a percentage of your compensation, usually between 30 and 45 percent.
While that might sound like a lot of money, it's important to remember that there is almost no risk to you in filing your claim. Your attorney could spend tens or hundreds of hours investigating your case, negotiating, and litigating the claim in court, and end up getting paid nothing if they aren't successful. All the financial risk is on your lawyer. You can also be sure that your goals are aligned; the more money they make for you, the more they get paid.
CONTACT GOMEZ TRIAL LAWYERS TODAY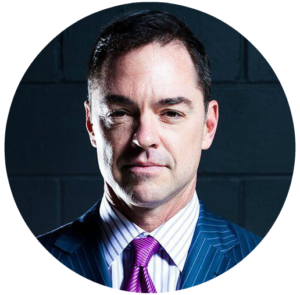 If you suffered an injury because of someone else's negligence and think you may have a valid claim, it's important to contact a lawyer right away. The attorneys at Gomez Trial Lawyers have handled all types of personal injury cases and will do whatever it takes to ensure you receive the compensation you deserve. Contact us today to set up a free consultation.
"I am very satisfied with the outcome with Gomez and I would definitely recommend Gomez to anybody, we tell people all the time, Get Gomez! They are really thorough with everything and they make you feel real comfortable."
Our Process...
Easy as 1. 2. 3!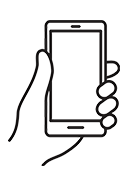 We will determine your case and submit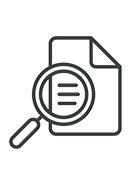 You will get regular update from us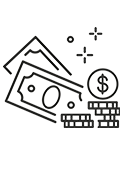 Collect your compensation

"John helped me find doctors, he referred me to his neurologist, his physical therapist, I mean, anything I needed he was right there, every step of the way. I couldn't have asked for a better result from all of this, I would absolutely recommend Gomez Trial Attorneys."

"During the time I was working with Gomez Trial Attorneys, they treated me very, very well. 100% of the time, they believed me, and they were very compassionate. They felt sorry for what happened and they understood the therapy process."

"They held my hand the whole time and kept me in the loop every aspect of my case which was very refreshing to me. They helped me get my settlement offer as fast as possible and I was able to keep my farm"

"The Gomez experience was the best experience it could be for me really, only positive things to say. They really were there every step if the way. Thanks to Gomez Trial Attorneys my dad is able to support my family as a single father"

"He opened the door for me to join his firm to help other brain Injury survivors and I never met another firm who is like this who was so understanding and caring who took the extra step and walked the extra mile with their clients and this is the best"

"I am very satisfied with the outcome with Gomez and I would definitely recommend Gomez to anybody, we tell people all the time, Get Gomez! They are really thorough with everything and they make you feel real comfortable."

"Just helped us through, guided us through, I kept notes all those years, we had questions all the time and they would always keep us informed of what was going on. They just unlayered it, layer by layer, I've never seen anything like them. Thank God for them."
Get your
free consultation
24/7 Support & Free Consultation