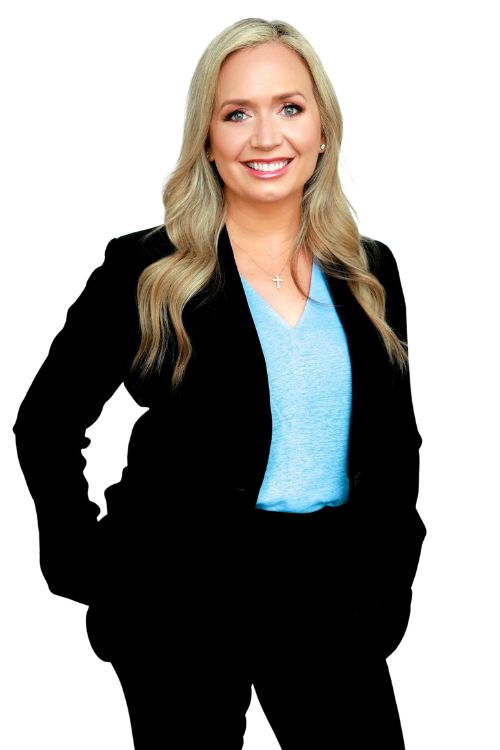 Lindsay Stevens
Of Counsel, Complex Litigation
Lindsay Stevens practices in the firm's Complex Litigation team, including mass torts litigation against pharmaceutical companies and medical device manufacturers. Currently, Ms. Stevens is involved in several cases including Taxotere®/docetaxel chemotherapy litigation, where she serves on several plaintiffs' leadership committees. As part of her work in the Taxotere®/docetaxel litigation, Lindsay successfully argued and won a key motion for summary judgment, preserving our client's case and setting an important precedent for other related cases. She also works on the Firm's RoundUp and Paraquat cases, 3M Military Earplug cases, Zantac cases, Allergan Breast Implant recall cases, and National Football League (NFL) settlement cases and has previously litigated cases involving fluoroquinolones (Levaquin, Cipro and Avelox), Fitbit, Granuflo, and other related matters. Ms. Stevens also assists various other clients that suffer from: car accidents, truck accidents, motorcycle accidents, pedestrian accidents, brain injuries, sexual assault, child sexual assault, defective products, and wrongful death.
Lindsay was born and raised in Southern California. She graduated with a BA from UC San Diego with honors from the Order of Omega, majoring in Human Development. Upon graduation, she began pursuing a legal career, working as a volunteer intern in the San Diego District Attorney's Office, Juvenile Division. Ms. Stevens went on to law school at California Western School of Law where she received an Academic Merit Scholarship. While at California Western, she developed a passion for alternative dispute resolution and served as a student mediator at Juvenile Hall and Small Claims Court. She earned academic achievement awards for both her Mediation and Alternative Dispute Resolution classes, and was consistently on the Dean's Honor List. Additionally, Lindsay served as Associate Editor of California Western's Law Review. She received her Juris Doctor in 2007, graduating magna cum laude in the top 9 percent of her class.
Prior to joining Gomez Trial Attorneys, Ms. Stevens worked as a volunteer attorney for the San Diego Family Justice Center Foundation. She worked in the Foundation's legal clinic, assisting victims of domestic violence obtain temporary and permanent restraining orders against their alleged abusers. Lindsay is a member of the American Association for Justice, American Bar Association, San Diego Bar Association and Lawyers Club of San Diego.
Super Lawyers® named Ms. Stevens to its Rising Stars list for 2017, 2018, 2019, 2020 and 2021. In 2017, she received the honor of being named to SD Metro's '40 under 40' award winners.
Ms. Stevens is dedicated to charities close to her heart including the American Cancer Society, Susan G. Komen, and Genesis Diez Ministries' orphanage in Baja California. She serves San Diego non-profit organizations as a member of Las Patronas, a philanthropic organization committed to providing financial assistance to nonprofit organizations in San Diego County that provide valuable community services in the areas of health, education, social services, and cultural arts. More than anything, Lindsay loves to spend time enjoying America's Finest City with her two beautiful daughters, husband and family.
Lindsay R. Stevens, Esq.
COMPLEX LITIGATION TRIAL ATTORNEY
Our Process...
Easy as 1. 2. 3!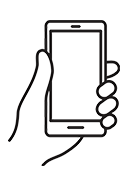 We will determine your case and submit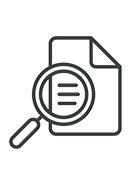 You will get regular update from us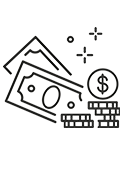 Collect your compensation
"John helped me find doctors, he referred me to his neurologist, his physical therapist, I mean, anything I needed he was right there, every step of the way. I couldn't have asked for a better result from all of this, I would absolutely recommend Gomez Trial Attorneys."

"During the time I was working with Gomez Trial Attorneys, they treated me very, very well. 100% of the time, they believed me, and they were very compassionate. They felt sorry for what happened and they understood the therapy process."

"They held my hand the whole time and kept me in the loop every aspect of my case which was very refreshing to me. They helped me get my settlement offer as fast as possible and I was able to keep my farm"

"The Gomez experience was the best experience it could be for me really, only positive things to say. They really were there every step if the way. Thanks to Gomez Trial Attorneys my dad is able to support my family as a single father"

"He opened the door for me to join his firm to help other brain Injury survivors and I never met another firm who is like this who was so understanding and caring who took the extra step and walked the extra mile with their clients and this is the best"

"I am very satisfied with the outcome with Gomez and I would definitely recommend Gomez to anybody, we tell people all the time, Get Gomez! They are really thorough with everything and they make you feel real comfortable."

"Just helped us through, guided us through, I kept notes all those years, we had questions all the time and they would always keep us informed of what was going on. They just unlayered it, layer by layer, I've never seen anything like them. Thank God for them."
Get your
free consultation
24/7 Support & Free Consultation