Actos Bladder Cancer Attorneys
Helping Actos Bladder Cancer Victims Nationwide
Concern over possible side effects from Actos, technically named pioglitazone, including bladder cancer, has been the basis for lawsuits against the drug manufacturer Takeda Pharmaceuticals. Gomez Trial Attorneys is an award winning San Diego, CA, law firm that has expertise in helping clients nationwide that have endured personal injury, including physical damage or death from prescription drugs like Actos.
WHAT IS ACTOS?
Actos was originally developed as a solution for adult persons with type 2 diabetes or blood sugar control problems. Along with other medications, Actos works with diet and exercise to achieve positive results. Problems with Actos were noticed after patients had taken the drug for a period of 12 months or more; some patients had no problems while others developed cancerous tumors of the bladder.
LAWSUITS AGAINST TAKEDA PHARMACEUTICALS
It is alleged that the pharmaceutical company Takeda Pharmaceuticals knew about possible dangers of Actos as far back as 2005, but failed to adequately warn the public. The FDA has investigated the damage claims attributed to this drug and found a relationship between the length of time and dosage taken and development of bladder cancer.
WARNINGS ABOUT ACTOS
The FDA released what amounts to a warning for persons taking Actos that this drug may cause bladder cancer. There are a number of lawsuits in progress now; persons that have developed bladder cancer, testicular cancer due to taking Actos may be able to join a lawsuit. The skilled trial attorneys at Gomez Trial Attorneys offer a free consultation to persons that feel they may be eligible to seek damages for personal injury and expenses related to taking Actos.
ACTOS SIDE EFFECTS
In addition to potentially fatal bladder cancer, Actos can cause serious side effects that can be life changing. Side effects noted to date include:
Weight gain
Fluid retention or edema
Muscle pain
Sinus infection
Sore throat
Urinary tract infection
Limb pain
Headache
Diarrhea or nausea
The drug can be dangerous in combination with other medications, vitamins or supplements.
WHAT SHOULD CONCERNED PERSONS DO FIRST?
In any personal injury case, there may be a critical time limit for making claims. The time limit varies by state and a personal injury attorney is the best person for advice about limitations. Gomez Trial Attorneys are ready to consult with all persons that may have been injured due to taking the drug Actos; please use the form on this website to contact the firm, or call their toll-free telephone number 866-395-6792 to set up an appointment to meet with one of their caring trial lawyers.
THE TEAM
Gomez Trial Attorneys is one of the most highly regarded law firms headquarted in the state of California. "Extraordinary Results for Ordinary People" is a motto made clear by the millions of damage awards the team has recovered for personal injury clients nationwide. The team of 17 attorneys, 10 paralegals and legal assistants work as one, led by founder John H. Gomez. He and 6 highly qualified trial attorneys have collected over $400 million in verdicts and settlements, with many awards over one million dollars. Mr. Gomez was peer voted number 1 personal injury lawyer for 2015 and 2016. The law firm actively represents clients nationwide.
For results and caring action on your personal injury claim in any state, contact Gomez Trial Attorneys immediately.
Our Process...
Easy as 1. 2. 3!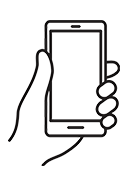 We will determine your case and submit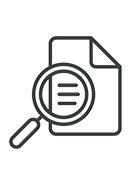 You will get regular update from us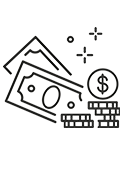 Collect your compensation
"John helped me find doctors, he referred me to his neurologist, his physical therapist, I mean, anything I needed he was right there, every step of the way. I couldn't have asked for a better result from all of this, I would absolutely recommend Gomez Trial Attorneys."

"During the time I was working with Gomez Trial Attorneys, they treated me very, very well. 100% of the time, they believed me, and they were very compassionate. They felt sorry for what happened and they understood the therapy process."

"They held my hand the whole time and kept me in the loop every aspect of my case which was very refreshing to me. They helped me get my settlement offer as fast as possible and I was able to keep my farm"

"The Gomez experience was the best experience it could be for me really, only positive things to say. They really were there every step if the way. Thanks to Gomez Trial Attorneys my dad is able to support my family as a single father"

"He opened the door for me to join his firm to help other brain Injury survivors and I never met another firm who is like this who was so understanding and caring who took the extra step and walked the extra mile with their clients and this is the best"

"I am very satisfied with the outcome with Gomez and I would definitely recommend Gomez to anybody, we tell people all the time, Get Gomez! They are really thorough with everything and they make you feel real comfortable."

"Just helped us through, guided us through, I kept notes all those years, we had questions all the time and they would always keep us informed of what was going on. They just unlayered it, layer by layer, I've never seen anything like them. Thank God for them."
Get your
free consultation
24/7 Support & Free Consultation