Amusement Park Injury Attorneys
<p">Amusement parks, fairs, and carnivals provide fun family activities during summer, but they also pose a serious threat. Amusement park rides injure thousands of people every year, sometimes resulting in death. When a person is hurt at an amusement park, he or she has the right to sue those responsible – whether it's the amusement park, a maintenance person, ride operator, ride manufacturer, or a combination of these
TYPES OF INJURIES FROM AMUSEMENT PARK RIDES
Amusement park rides can cause a variety of serious life-altering injuries, ranging from brain damage to blunt force trauma. When you hear "roller coaster injury," you probably imagine a ride derailing or a severe accident. However, even a normally functioning ride can cause injury. Fast-moving roller coasters such as those at California's Legoland, the San Diego County Fair, or SeaWorld can exert too great a force of gravity, leading to serious brain and spinal cord injuries.
The sharp up-and-down or side-to-side motion of many roller coasters causes the brain to bounce around the inside of the skull, resulting in brain swelling and damage. Children are especially susceptible to ride-related brain injury, since gravitational pulls affect their systems more. The G-forces of rides can also damage the spinal cord when a ride whips the body around in quick succession.
Other injuries result from ride malfunction or part defects. While ride malfunctions don't happen every day, when they do, they can be catastrophic. Ride malfunctions are often due to operator negligence or part failure. Victims of negligence in roller coaster accidents can potentially sue the theme park or the ride manufacturer for compensation.
WHO IS RESPONSIBLE FOR AMUSEMENT PARK INJURIES?
When someone is the victim of a ride malfunction or amusement park injury, it can be difficult to assign blame. While the theme park itself may be responsible sometimes, at other times it can be a different defendant or multiple defendants. The courts assign responsibility for amusement park injuries by investigating the source of the injury, as well as looking at the type of liability the park has based on Consumer Product Safety Commission (CPSC) regulations.
It may surprise riders to find out that the CPSC does not regulate major theme parks such as Legoland and SeaWorld. Instead, the CPSC is responsible for enforcing safety codes and acceptable standards of practice for mobile amusement park rides, such as those found at the San Diego Fair. Despite the CPSC not imposing safety regulations, victims of amusement park injuries have a variety of legal protections.
ASSIGNING NEGLIGENCE IN AMUSEMENT PARKS ACCIDENTS
The law obligates amusement parks to provide a reasonably safe environment for patrons. This includes properly maintaining rides, posting clear warning signs for those who should not ride (i.e., those with heart problems), training ride operators and employees, inspecting rides routinely, and providing correct instructions for riders. If the amusement park fails in any of these duties, the court can find the park guilty of negligence.
If the amusement park did everything in its power to provide a reasonably safe environment for patrons, but a ride malfunction caused an accident, the victim(s) may have a case against the manufacturer of the ride or maker of the defective part. For example, if a design flaw in the lap bar of a ride makes it susceptible to unlatching during the ride, the courts will hold the maker of the lap bar responsible.
SEEK JUSTICE FOR YOUR AMUSEMENT PARK RIDE INJURY
If you've sustained an injury on an amusement park, carnival, or fair ride, contact Gomez Trial Attorneys for the best chance at winning a case against negligent parks and part manufacturers in California. We have the resources and ability to take a large corporation to court in your defense.
Our Process...
Easy as 1. 2. 3!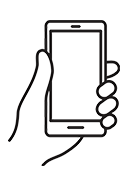 We will determine your case and submit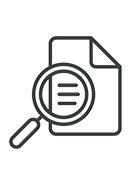 You will get regular update from us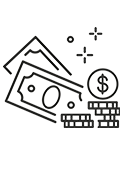 Collect your compensation
"John helped me find doctors, he referred me to his neurologist, his physical therapist, I mean, anything I needed he was right there, every step of the way. I couldn't have asked for a better result from all of this, I would absolutely recommend Gomez Trial Attorneys."

"During the time I was working with Gomez Trial Attorneys, they treated me very, very well. 100% of the time, they believed me, and they were very compassionate. They felt sorry for what happened and they understood the therapy process."

"They held my hand the whole time and kept me in the loop every aspect of my case which was very refreshing to me. They helped me get my settlement offer as fast as possible and I was able to keep my farm"

"The Gomez experience was the best experience it could be for me really, only positive things to say. They really were there every step if the way. Thanks to Gomez Trial Attorneys my dad is able to support my family as a single father"

"He opened the door for me to join his firm to help other brain Injury survivors and I never met another firm who is like this who was so understanding and caring who took the extra step and walked the extra mile with their clients and this is the best"

"I am very satisfied with the outcome with Gomez and I would definitely recommend Gomez to anybody, we tell people all the time, Get Gomez! They are really thorough with everything and they make you feel real comfortable."

"Just helped us through, guided us through, I kept notes all those years, we had questions all the time and they would always keep us informed of what was going on. They just unlayered it, layer by layer, I've never seen anything like them. Thank God for them."
Get your
free consultation
24/7 Support & Free Consultation