Antidepressant Medication Lawsuits
SAN DIEGO'S TOP TRIAL AND ACCIDENT LAWYERS
NOW TAKING CASES FOR SSRI ANTIDEPRESSANT SIDE EFFECTS
Selective Serotonin Reuptake Inhibitors (SSRIs) are a type of antidepressant drug. They work by increasing the level of serotonin in the brain and include some of the most widely prescribed antidepressants. SSRIs are prescribed for depression, anxiety disorders, panic disorders, obsessive-compulsive disorder, eating disorders, chronic pain, and posttraumatic stress disorder.  So why would anyone be forced to consider filing an antidepressant lawsuit?
Though SSRIs have helped countless people overcome a number of mental problems, these drugs have been linked to causing birth defects when taken during pregnancy. Specifically, the SSRI drugs Celexa, Effexor, Lexapro, Paxil, Prozac, and Zoloft are linked to an increased risk of heart defects, spina bifida, club foot, and a number of other birth defects in newborns whose mothers took these drugs during pregnancy.
The FDA has a warning on their website concerning SSRI antidepressants. Citing a study from 2006, the FDA points out that SSRIs can increase the risk of a rare heart and lung condition known as persistent pulmonary hypertension of the newborn (PPHN). The FDA explains that "PPHN occurs when a newborn baby does not adapt to breathing outside the womb. Newborns with PPHN may require intensive care support including a mechanical ventilator to increase their oxygen level. If severe, PPHN can result in multiple organ damage, including brain damage, and even death."
The FDA recommends that any woman who is pregnant, or plans on becoming pregnant, talk to their healthcare professional if they are depressed or are taking an SSRI drug. Most drugs in the SSRI category have been given a "C" grade by the FDA. This means that they have been known to harm animals taking them in large doses.
ANTIDEPRESSANT LAWSUIT QUESTIONS – SEEK LEGAL ADVICE
Lawsuits have been filed all over the country on behalf of woman who took SRRI antidepressants during pregnancy and saw their babies suffer from adverse side effects. Coordinated proceedings, such as Multi District Litigations, have given these women a way to fight the drug manufacturers on an even playing field.
Our Process...
Easy as 1. 2. 3!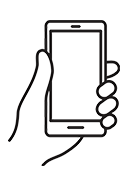 We will determine your case and submit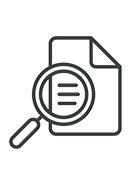 You will get regular update from us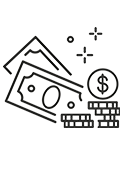 Collect your compensation

"John helped me find doctors, he referred me to his neurologist, his physical therapist, I mean, anything I needed he was right there, every step of the way. I couldn't have asked for a better result from all of this, I would absolutely recommend Gomez Trial Attorneys."

"During the time I was working with Gomez Trial Attorneys, they treated me very, very well. 100% of the time, they believed me, and they were very compassionate. They felt sorry for what happened and they understood the therapy process."

"They held my hand the whole time and kept me in the loop every aspect of my case which was very refreshing to me. They helped me get my settlement offer as fast as possible and I was able to keep my farm"

"The Gomez experience was the best experience it could be for me really, only positive things to say. They really were there every step if the way. Thanks to Gomez Trial Attorneys my dad is able to support my family as a single father"

"He opened the door for me to join his firm to help other brain Injury survivors and I never met another firm who is like this who was so understanding and caring who took the extra step and walked the extra mile with their clients and this is the best"

"I am very satisfied with the outcome with Gomez and I would definitely recommend Gomez to anybody, we tell people all the time, Get Gomez! They are really thorough with everything and they make you feel real comfortable."

"Just helped us through, guided us through, I kept notes all those years, we had questions all the time and they would always keep us informed of what was going on. They just unlayered it, layer by layer, I've never seen anything like them. Thank God for them."
Get your
free consultation
24/7 Support & Free Consultation