BELVIQ Cancer Lawsuit Lawyers
A SOLUTION TO THE U.S.'S SOARING OBESITY RATES—BUT IS IT SAFE?
On February 13, 2020, the United States Food and Drug Administration (FDA) announced the recall of anti-obesity drugs BELVIQ and BELVIQ XR—citing clinical safety data indicating BELVIQ's link to an increased risk of cancer. On the same day as the FDA's safety communication, BELVIQ's manufacturer announced that it would recall BELVIQ and BELVIQ XRfrom the U.S. market. The BELVIQ Recall is a result of the FDA's conclusion that the increased risk of cancer associated with the drug outweighs its purported benefits for weight loss. The BELVIQ Recall has since prompted consumer attorneys, including Gomez Trial Attorneys, to investigate filing BELVIQ Lawsuits in order to hold BELVIQ's manufacturers accountable for failing to properly warn about the alleged risks associated with its product, and for purportedly marketing an unsafe product.
Recent data from the United States Centers for Disease Control and Prevention (CDC) shows that as a country, the U.S. is losing the battle of the bulge. According to the CDC, more than one-third of Americans are classified as obese. In fact, since the year 2000, the prevalence of obesity among Americans has increased from 30.5 percent to 42 percent. Click Here to Read the CDC's 2018 data brief. That translates to about 98 million Americans classified as obese—or one in every three Americans.
Obesity is dangerous to a person's health. Obesity increases one's risk of numerous deadly diseases, including increased risks of the following:
Heart attack,
Stroke, and
Onset of diabetes.
Additionally, obesity is linked to an increased risk of life-threatening cancers including:
Bowel cancer,
Ovarian cancer,
Uterine cancer,
Esophageal cancer,
Pancreatic cancer,
Kidney cancer,
Liver cancer,
Gastric cardia cancer,
Gallbladder cancer,
Thyroid cancer,
Myeloma,
Breast cancer in women after menopause, and
Meningioma.
Obesity also makes it more likely to develop other health conditions such as:
High blood pressure,
Gallstones,
Osteoarthritis,
Gout,
Breathing problems, such as sleep apnea (where a person stops breathing for brief periods of time during sleep)
Asthma.
With the United States' level of obesity on the rise, numerous prescription anti-obesity or prescription weight loss drugs are on the market, as well as several in development to be released in the United States before 2026, pending FDA approval. See CNBC Report. Doctors and patients alike are hopeful that these prescription weight loss aids will be helpful in the effort to combat obesity and preserve overall health in America. Approximately 660,000 U.S. adults with obesity have reported using an obesity drug between 2012 and 2016, according to national estimates.
Weight-loss medications are meant to help people who may have health problems related to being overweight or obese. However, one such drug, lorcaserin—brand name BELVIQ or BELVIQ XR—has actually been linked to an increased risk of devastating and life-threatening cancers. Read on to learn about the BELVIQ Recall and whether you may qualify for a BELVIQ Lawsuit.
BELVIQ AND BELVIQ XR PULLED FROM MARKET DUE TO INCREASED RISK OF SERIOUS CANCERS
BELVIQ (lorcaserin hydrochloride) is a medication used for chronic weight management. On February 13, 2020, the manufacturer of BELVIQ, Eisai Inc., pulled the drug from the market at the request of the FDA. The FDA requested Eisai to voluntarily withdraw the weight-loss drug from the U.S. market because a clinical safety trial showed an increased occurrence of cancer, including colorectal cancer, pancreatic cancer and lung cancer associated with BELVIQ as with placebo. The BELVIQ Recall, resulting from data demonstrating an increased risk of cancer, is a logical step considering that the drug's intended benefit is only a 5 percent decrease in overall bodyweight in obese and overweight people. When weighing such a small benefit against the risk of aggressive and life-threatening cancer, the scale tips in favor of the deadly risk outweighing the benefit. A patient consumer, whose only intention in taking this prescription medication is to improve his or her health, should not face a diagnosis of cancer as a result of taking BELVIQ or BELVIQ XR. Patients who have used BELVIQ or BELVIQ XR for weight loss, and have since been diagnosed with cancer, including pancreatic, colorectal or lung cancer, may qualify for a BELVIQ Lawsuit.
WHAT IS BELVIQ/BELVIQ XR (LORCASERIN HYDROCHLORIDE)?
BELVIQ is the brand name for lorcaserin hydrochloride. BELVIQ is a prescription medicine to be used along with a reduced calorie diet and increased physical activity to help achieve weight loss in adults who are obese or overweight with weight-related medical problems. Approved by the FDA on June 27, 2012, the medication was never available in a generic or over-the-counter version. The extended release formulation of the drug, BELVIQ XR, was FDA approved in July 2016. The drug is sold and produced by Eisai Inc., a Tokyo-based drug manufacturer with U.S. headquarters located in Woodcliff Lake, New Jersey.
Lorcaserin is available in both a tablet (BELVIQ) and an extended release version (BELVIQ XR), both of which work for increasing the sensation of fullness or satiety. BELVIQ is a 10mg tablet to be taken twice a day. BELVIQ XR is prescribed as one daily dose.
BELVIQ achieves its function—weight loss—by controlling appetite. Specifically, the drug activates brain receptors for serotonin (the serotonin 2C receptor) a neurotransmitter that triggers feelings of satiety and satisfaction. According to clinical trial data submitted to the FDA with the drug's new drug application, nearly half of dieters without Type 2 diabetes who used the medication lost at least 5 percent of their starting weight—or an average of 12 lbs.—over a year, compared with 23 percent of those taking a placebo.
BELVIQ/BELVIQ XR: THE JOURNEY TO MARKET
At the time of BELVIQ's initial market approval in 2012, the product was developed, manufactured and launched by Arena Pharmaceuticals, (headquartered in San Diego, California). However, in October of 2010, prior to its ultimate approval by the FDA, Arena's New Drug Application for BELVIQ (lorcaserin) was denied. At that time, the FDA identified certain non-clinical and clinical issues underlying the agency's denial of the drug's application. The non-clinical issues identified by the FDA included diagnostic uncertainty regarding the development of breast and brain tumors in rats involved in the drug's animal studies. With respect to clinical issues, the FDA stated that BELVIQ (lorcaserin) was only marginally effective at promoting weight loss. These early concerns mirror the FDA's ultimate decision to recommend withdrawal of the drug with the BELVIQ Recall.
Nonetheless, the drug was ultimately approved in June of 2012 and, upon approval, the FDA required the drug manufacturer to conduct a randomized, double-blind, placebo-controlled after-market clinical trial to evaluate the risk of heart-related problems over a five-year period. This study was designed to more closely examine BELVIQ's risk of cardiac toxicities, which are a common concern with weight loss drugs. The same month that BELVIQ was approved, Public Citizen issued a warning predicting that BELVIQ would be recalled due to cardiac toxicities. Click Here to read Public Citizen's warning to the FDA about BELVIQ.
In 2013, manufacturers began marketing BELVIQ. Eisai, the current manufacturer of the drug, was originally a marketing partner on the drug with Arena. At the time that BELVIQ hit the market, it was the first new obesity treatment to be approved in the U.S. in 13 years. Eisai made the decision to double its BELVIQ sales force in December 2013—adding more than 200 new contract sales representatives to scale-up the company's promotional efforts for the product. Eisai's revenue from the drug in the Americas in the fiscal year 2014 was reportedly $49.4 million. Also in 2014, BELVIQ's manufacturers began the FDA-ordered clinical trial involving 12,000 subjects. Sales of the drug peaked in 2015, with more than a reported 600,000 prescriptions filled that year in the U.S. Blockbuster sales of the drug were reportedly expected, given the lack of safe and effective pharmacological treatments for obesity.
In January 2017, Eisai reportedly picked up the sole rights to the drug from Arena for $23 million in cash. A little over a year later, Eisai touted results from the CAMELLIA-TIMI 61 study, showing that BELVIQ did not increase the combined incidence of heart attack, stroke, and cardiovascular death in obese patients. The successful outcomes study was the first for any of the next-generation obesity drugs, which were required to perform after-market cardiovascular trials. Ironically, that study was the same that ultimately doomed the drug and led to the BELVIQ Recall.
THE FDA'S SAFETY COMMUNICATIONS ABOUT BELVIQ/BELVIQ XR
On January 14, 2020, the FDA issued a drug safety communication, stating that BELVIQ may increase the risk of cancer, but indicated that the agency was continuing to evaluate data from the CAMELLIA-TIMI 61 clinical trial. The agency's communication stated:
The U.S. Food and Drug Administration (FDA) is alerting the public that results from a clinical trial assessing safety show a possible increased risk of cancer with the weight management medicine BELVIQ, BELVIQ XR (lorcaserin). At this time, the cause of the cancer is uncertain, and we cannot conclude that lorcaserin contributes to the cancer risk. However, we wanted to make the public aware of this potential risk. We are continuing to evaluate the clinical trial results and will communicate our final conclusions and recommendations when we have completed our review. Read the entire 1-14-2020 Drug Safety Communication Here.
Despite the FDA's initial uncertainty in its January 2020 safety communication, the agency was much more definitive in attributing the increased risk of certain cancers to BELVIQ and BELVIQ XR less than one month later. Its subsequent safety communication, prompting the BELVIQ Recall, was issued on February 13, 2020.
FEBRUARY 13, 2020: THE BELVIQ RECALL
Ultimately, on February 13, 2020, the FDA announced the BELVIQ Recall—that the agency requested that Eisai, the manufacturer of BELVIQ and BELVIQ XR (lorcaserin), voluntary withdraw the weight management drug from the U.S. market. The FDA explained this action by stating that the agency "believe[s] that the risks of lorcaserin outweigh its benefits based on [the agency's] completed review of results from a randomized clinical trial assessing safety." Read the entire 2-13-2020 Drug Safety Communication regarding the BELVIQ Recall Here.
In its safety communication regarding the BELVIQ Recall, the FDA recommended that patients stop taking lorcaserin and talk to their doctors about alternative weight-loss medications and weight management programs. Additionally, the agency advised doctors to stop prescribing and dispensing lorcaserin to patients and to"contact patients currently taking lorcaserin, inform them of the increased occurrence of cancer seen in the clinical trial, and ask them to stop taking the medicine."
Eisai said in a statement that it believes BELVIQ's benefits for overweight and obese patients outweigh the drug's risks, and that the company interprets the data from the CAMELLIA-TIMI 61 study differently from that of the FDA: "However, based on the change in the FDA's risk-benefit assessment and as requested by the agency, Eisai has agreed to voluntarily withdraw the products from the U.S. market. Eisai respects the FDA's decision and is working closely with the agency." Read Eisai's 2-13-2020 Press Release regarding the BELVIQ Recall Here.
FDA FINDS THAT BELVIQ AND BELVIQ XR'S CANCER RISKS OUTWEIGHS WEIGHT LOSS BENEFIT
The FDA reviewed study data from the Cardiovascular and Metabolic Effects of Lorcaserin in Overweight and Obese Patients—Thrombolysis in Myocardial Infarction 60 (CAMELLIA-TIMI 61) clinical trial. This trial was a randomized, double-blind, placebo-controlled group trial conducted between January 2014 and June 2018. The study participants included 12,000 men and women classified as overweight or obese. Study participants were randomly assigned to take BELVIQ (lorcaserin) twice daily or placebo. Nearly 96 percent of the study's patients completed the study, and researchers continued to follow up with study participants for 3 years and 3 months on average.
The results from the five-year CAMELLIA-TIMI 61 study demonstrated that more patients taking BELVIQ (lorcaserin) were diagnosed with cancer compared to those on a placebo regimen. Reports of pancreatic, colorectal and lung cancers were more frequently reported in BELVIQ users. The FDA's February 13, 2020 notice stated that those higher risks were significant enough for the agency to take the rare step of calling for the drug's removal. About 7.7 percent of BELVIQ patients had cancer diagnoses, compared with 7.1 percent of patients who got a placebo. During the trial, one additional cancer per 470 patients treated with the medication for one year was observed among patients taking BELVIQ. The study's findings also demonstrated that the incidence of cancer increased in patients who took BELVIQ (lorcaserin) for longer duration.The exact mechanism of causation between BELVIQ and cancer is currently unknown. According to the FDA's drug safety communication, "At this time, the cause of the cancer is uncertain."
The BELVIQ recall is alarming to patients who have taken BELVIQ or BELVIQ XR (lorcaserin). However, patients who developed cancer after their use of BELVIQ or BELVIQ XR (lorcaserin) may qualify for a BELVIQ Lawsuit.
WHAT TO DO AFTER THE BELVIQ RECALL: DO YOU QUALIFY FOR A BELVIQ LAWSUIT?
If you or a loved one was diagnosed with pancreatic, colorectal, lung or other cancers after taking BELVIQ or BELVIQ XR for weight loss, you may have a claim for a BELVIQ Lawsuit against BELVIQ's manufacturers. Contact the BELVIQ Recall attorneys at Gomez Trial Attorneys for more information or to discuss a potential claim.
GOMEZ TRIAL ATTORNEYS' DRUG LITIGATION EXPERIENCE
A prescription that is intended to help you should not worsen your overall health. If you have been harmed by a prescription or over-the-counter medication or medical device, you need to seek the help of legal experts who understand what it takes to hold even the largest corporations accountable for the harm they inflict on consumers. Contact Gomez Trial Attorneys today to schedule a free initial consultation.
Gomez Trial Attorneys' award-winning lawyers are the very best in the business. Our attorneys have extensive experience litigating for our clients who have suffered severe harm and complications caused by dangerous prescription and over-the-counter drugs as well as medical devices.
In addition to investigating claims regarding BELVIQ and BELVIQ XR, our attorneys also represent clients in multiple pharmaceutical drug and medical device cases, including cases involving fluoroquinolone antibiotics Cipro® and Avelox®; chemotherapy drug Taxotere®; metal-on-metal hip implant devices including Biomet hips, Depuy ASR hips, Stryker hips, Wright hips and Zimmer hips; Total Knee Replacement devices including Zimmer and Attune knees; and recalled Allergan Breast Implant cases.
Gomez Trial Attorneys are not medical experts and do not provide medical advice. Always consult a medical professional before discontinuing or altering any medication regimen.
Our Process...
Easy as 1. 2. 3!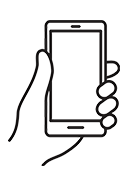 We will determine your case and submit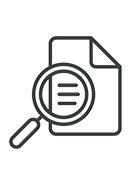 You will get regular update from us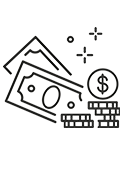 Collect your compensation
"John helped me find doctors, he referred me to his neurologist, his physical therapist, I mean, anything I needed he was right there, every step of the way. I couldn't have asked for a better result from all of this, I would absolutely recommend Gomez Trial Attorneys."

"During the time I was working with Gomez Trial Attorneys, they treated me very, very well. 100% of the time, they believed me, and they were very compassionate. They felt sorry for what happened and they understood the therapy process."

"They held my hand the whole time and kept me in the loop every aspect of my case which was very refreshing to me. They helped me get my settlement offer as fast as possible and I was able to keep my farm"

"The Gomez experience was the best experience it could be for me really, only positive things to say. They really were there every step if the way. Thanks to Gomez Trial Attorneys my dad is able to support my family as a single father"

"He opened the door for me to join his firm to help other brain Injury survivors and I never met another firm who is like this who was so understanding and caring who took the extra step and walked the extra mile with their clients and this is the best"

"I am very satisfied with the outcome with Gomez and I would definitely recommend Gomez to anybody, we tell people all the time, Get Gomez! They are really thorough with everything and they make you feel real comfortable."

"Just helped us through, guided us through, I kept notes all those years, we had questions all the time and they would always keep us informed of what was going on. They just unlayered it, layer by layer, I've never seen anything like them. Thank God for them."
Get your
free consultation
24/7 Support & Free Consultation