San Diego Costco Hepatitis
Lawyer
SAN DIEGO'S TOP TRIAL AND ACCIDENT LAWYERS
Two San Diego cases of hepatitis A have been linked to Townsend Farms frozen berries, an Oregon-based brand sold at Costco store locations throughout California. The two local incidents are only a small portion of the five-state hepatitis outbreak. Six of the more than 30 cases have been reported in California.
The number of cases reported in San Diego is likely to increase, as signs of the disease may not arise for up to 30 days after ingestion. Costco shoppers are urged to refrain from eating the berries. "If you ate Townsend Farms Organic Antioxidant Blend frozen berries within the past two weeks and you have never been vaccinated for hepatitis A or had the disease, you should contact your health care provider to discuss hepatitis A vaccine or immune globulin," advised Eric McDonald, M.D., M.P.H., deputy county public health officer. The hepatitis A vaccine or immune globulin is likely to prevent infection caused by the disease if it is given within 14 days of exposure.
The Federal Drug Administration, Centers for Disease Control and San Diego Health and Human Services Agency have joined together to investigate the claims. The product has been pulled form Costco shelves and the company is taking strides to notify all of its customers who purchased the frozen berries. A formal recall has not yet been issued by the FDA, as the administration is currently conducting further tests on the product.
Hepatitis A and E are transmitted by ingestion of food or water that is contaminated with feces from an infected person. Hepatitis A is the most commonly diagnosed form of hepatitis in the United States. Unlike its counterparts, hepatitis B and C, this strand of the disease does not lead to chronic liver disease. Hepatitis A can lead to serious illness, however most people who are infected make a rapid recovery. Symptoms include fever, fatigue, loss of appetite, nausea, vomiting, abdominal pain, dark urine, clay colored bowel movements, joint pain and jaundice.
People who ingested the frozen berries within the last 14 – 30 days and do not have a physician should call the County of San Diego's Epidemiology Program at 619-692-8499.
If you or a loved one has contracted hepatitis A after ingesting Townsend Farms frozen berries, contact the award-winning attorneys at Gomez Trial Attorneys today. When strict food standards are not met, negligent parties must be held accountable. Gomez Trial Attorneys are dedicated to representing people who have suffered harm due to someone else's negligence or reckless conduct. The lawyers at Gomez Trial Attorneys are not only compassionate and sensitive to victims' pain and suffering, they fight hard for victims' rights and take cases to trial.
As the victim of a food-borne illness, you need the representation of a firm that understands hepatitis A and other types of food poisoning. Gomez Trial Attorneys has experience with these types of cases. John Gomez was named 2006 and 2010 trial lawyer of the year – the highest award an attorney can receive. Contact Gomez Trial Attorneys today to set up a free consultation. There are no fees unless we win your case.
Our Process...
Easy as 1. 2. 3!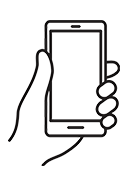 We will determine your case and submit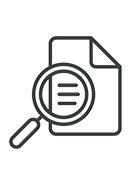 You will get regular update from us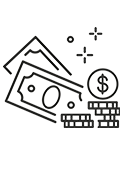 Collect your compensation

"John helped me find doctors, he referred me to his neurologist, his physical therapist, I mean, anything I needed he was right there, every step of the way. I couldn't have asked for a better result from all of this, I would absolutely recommend Gomez Trial Attorneys."

"During the time I was working with Gomez Trial Attorneys, they treated me very, very well. 100% of the time, they believed me, and they were very compassionate. They felt sorry for what happened and they understood the therapy process."

"They held my hand the whole time and kept me in the loop every aspect of my case which was very refreshing to me. They helped me get my settlement offer as fast as possible and I was able to keep my farm"

"The Gomez experience was the best experience it could be for me really, only positive things to say. They really were there every step if the way. Thanks to Gomez Trial Attorneys my dad is able to support my family as a single father"

"He opened the door for me to join his firm to help other brain Injury survivors and I never met another firm who is like this who was so understanding and caring who took the extra step and walked the extra mile with their clients and this is the best"

"I am very satisfied with the outcome with Gomez and I would definitely recommend Gomez to anybody, we tell people all the time, Get Gomez! They are really thorough with everything and they make you feel real comfortable."

"Just helped us through, guided us through, I kept notes all those years, we had questions all the time and they would always keep us informed of what was going on. They just unlayered it, layer by layer, I've never seen anything like them. Thank God for them."
Get your
free consultation
24/7 Support & Free Consultation