San Diego Food Poisoning Lawyer
San Diego Food Poisoning
Lawyer
SAN DIEGO'S TOP TRIAL AND ACCIDENT LAWYERS
CURRENTLY HANDLING LISTERIA RECALL CASES
In recent weeks, there have been four separate listeria recalls announced to the public by different companies that produce the food that we eat.  These listeria recall issues have centered on:
If you have purchased any of these products, please make sure to check to see if you have any that have been affected by a recent listeria recall in your home or office.  If so, do not consume any of these foods and pursue a refund for those purchases.
Fortunately, to date there have been no reports of people becoming ill as a result of eating food that was contaminated with listeria bacteria.  Exposure to listeria bacteria can lead to a level of food poisoning that is nothing short of miserable for some people and even potentially fatal for others such as small children and those who already suffer from compromised immune systems.  If you have consumed any of these foods and you are feeling at all unwell, you need to seek medical attention as soon as possible, particularly if you are pregnant, as pregnant women are also extremely vulnerable to listeria bacteria exposure.
If you or someone you love has been harmed as a result of any of these listeria recalls or because you've suffered food poisoning for some other reason, contact the attorneys at the Gomez Trial Attorneys today to schedule a free initial consultation so that you can have your legal rights and options thoroughly analyzed and explained.
There have been 621 "Official" victims in Foster Farms salmonella outbreak in last 16-Months in 29 States and Puerto Rico. On July 3rd, Foster Farms released a voluntary recall begging the question; "Is chicken on your 4th of July menu?" Foster Farms and food safety experts advise consumers to check their fridges and freezers and refrain from eating chicken that is on the Foster Farms recall list.
For a free consultation with our food poisoning lawyers, please fill out the evaluation form below, or call on 619.237.3490.
Food Poisoning is a serious, life-threatening problem, which has become an epidemic in the United States. Food poisoning can affect one person or it can occur as an outbreak in a group of people who all ate the same contaminated food. The Centers for Disease Control and Prevention (CDC) estimate that there are 76 million cases of food poisoning in the United States each year. Of these cases, approximately 300,000 people will be hospitalized and 5,000 people will die. Infants and elderly people have the greatest risk for food poisoning. You are also at higher risk if you have a serious medical condition, like kidney disease or diabetes, a weakened immune system, or you travel outside of the U.S. to areas where there is more exposure to organisms that cause food poisoning. Pregnant and breastfeeding women have to be especially careful.
If you or a loved one has been the victim of food poisoning, contact the experienced food poisoning lawyers of Gomez Trial Attorneys today. Gomez Trial Attorneys is dedicated to helping people all across California, including Los Angeles, San Diego, Riverside, San Bernardino and Imperial Counties to get fair and just compensation for their injuries. Gomez Trial Attorneys handles all food poisoning claims on a contingency basis. This means you pay only if we recover money on your behalf. Contact a California food poisoning lawyer at our firm today for a free consultation.
There are strict standards for food products and food safety, and those standards are not always met, leading to food poisoning. Gomez Trial Attorneys will hold the negligent parties accountable if you become ill following consumption of food at home, on vacation, or at a restaurant. We will investigate the product purchased at a store or a restaurant if the illness happened following a meal. Your case does not have to make banner headlines on a nationwide basis, but food poisoning is not something to be taken lightly. It can cause permanent damage to you and sometimes death. Food poisoning symptoms can range from simple flu-like gastro-intestinal irritation–such as diarrhea and stomach ache–that may last only a short period to more serious conditions that require hospitalization
TYPES OF FOOD POISONING
Campylobacter jejuni
E. coli
Hepatitis A
Listeria monocytogenes
Salmonella
If you, or someone you care about, are the victim of a food borne illness, you need a lawyer who understands food poisoning cases. Gomez Trial Attorneys have experience representing the victims of national and local outbreaks of tainted food. We have successfully litigated many of these cases, and are prepared to handle serious illness and wrongful death cases stemming from food borne pathogens.
PEANUT BUTTER LAWSUITS & CASTLEBERRY CHILI LAWSUITS
Currently we are handling cases involving peanut butter salmonella and chili sauce botulism lawsuits. For a free consultation, contact Gomez Trial Attorneys today.
Our Process...
Easy as 1. 2. 3!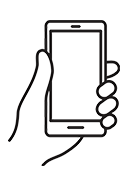 We will determine your case and submit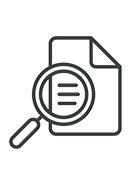 You will get regular update from us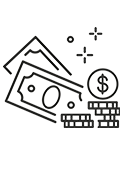 Collect your compensation

"John helped me find doctors, he referred me to his neurologist, his physical therapist, I mean, anything I needed he was right there, every step of the way. I couldn't have asked for a better result from all of this, I would absolutely recommend Gomez Trial Attorneys."

"During the time I was working with Gomez Trial Attorneys, they treated me very, very well. 100% of the time, they believed me, and they were very compassionate. They felt sorry for what happened and they understood the therapy process."

"They held my hand the whole time and kept me in the loop every aspect of my case which was very refreshing to me. They helped me get my settlement offer as fast as possible and I was able to keep my farm"

"The Gomez experience was the best experience it could be for me really, only positive things to say. They really were there every step if the way. Thanks to Gomez Trial Attorneys my dad is able to support my family as a single father"

"He opened the door for me to join his firm to help other brain Injury survivors and I never met another firm who is like this who was so understanding and caring who took the extra step and walked the extra mile with their clients and this is the best"

"I am very satisfied with the outcome with Gomez and I would definitely recommend Gomez to anybody, we tell people all the time, Get Gomez! They are really thorough with everything and they make you feel real comfortable."

"Just helped us through, guided us through, I kept notes all those years, we had questions all the time and they would always keep us informed of what was going on. They just unlayered it, layer by layer, I've never seen anything like them. Thank God for them."
Get your
free consultation
24/7 Support & Free Consultation