Riverside Slip and Fall Lawyers
Riverside Slip and Fall Attorneys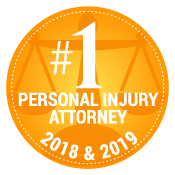 Riverside's hilly terrain provides a scenic backdrop, but also leads to slip and fall accidents suffered by both tourists and residents alike. Slip and fall accidents are common, everyday occurrences. Fortunately, most slip and fall accidents do not lead to injuries or require trips to the emergency room, but some do lead to serious injuries that require immediate medical treatment and prevent adults from going to work and kids from going to school.
Under California law, you have the right to take legal action against someone whose negligence or intentional harm causes you to suffer injuries. A civil lawsuit to seek compensation for damages can help ease the economic burden of a serious slip and fall injury, whether you ultimately reach a settlement or the court rules in your favor.
If you have suffered injuries in a slip and fall accident on property other than your own, contact the experienced Riverside slip and fall attorneys at Gomez Trial Attorneys online or at (619) 237-3490 for a free case evaluation to discuss the details of your injuries, the way they have impacted your life, and the best course of action to recover damages.
Slip and Fall Accident Statistics
According to the Centers for Disease Control and Prevention (CDC), older adults are the most vulnerable population for slip and fall accidents. In fact, slip and fall accidents are the top cause of injuries and death in older adults.
About 30 percent of California's elders
over age 65 experience slip and fall accidents each year. Additionally, the California Department of Health estimates over 90,000 adults age 50 and over end up in California's hospitals each year for treatment after an unintentional fall. Older adults, however, are not the only group that suffers slip and fall accidents.
Dangerous falls resulting in injuries
can happen to anyone at any time. You or a loved one might fall when you are shopping at the mall, picking up groceries after work, dining at your favorite restaurant, or at any other location. California landowners have a legal duty to keep their properties safe for visitors and warn them of any dangerous conditions. Careless property owners who do not fix issues, remove hazards, or warn visitors of dangers open themselves up to financial responsibility when someone suffers injury from a slip and fall accident on the property. Slip and fall accidents can lead to severe injuries that cause victims chronic pain and discomfort for life and a host of other physical issues. Slip and fall accident victims and their families sometimes suffer emotionally and financially in the wake of an injury. Lost wages, increasing medical expenses, and emotional distress can bankrupt families, who sometimes have difficulty meeting their most basic needs.
Our Results in Slip and Fall Accident Injury Claims
The award-winning legal team at Gomez Trial Attorneys has been advocating for injured victims for decades, including clients who have suffered injuries in slip and fall accidents. The firm's experience in the negotiation, settlement, and litigation of personal injury cases has resulted in millions of dollars in compensation for clients from settlements and verdicts in favor of the plaintiff. Recent case results for slip and fall accident claims range from more than $750,000 to over $16 million.
Examples
include:
$16.2 million jury award
$7.5 million jury award
$2.1 million settlement
$2 million jury award
$2 million settlement
$1.25 million settlement
$1 million settlement
$780,000 jury award
The above results are only examples of slip and fall accident claim outcomes and do not guarantee a specific financial result for your case. Each claim has underlying facts that increase or decrease its value, making it impossible to predict outcomes. The skilled slip and fall attorneys at Gomez Trial Attorneys have the knowledge, experience, and resources to build a case against the landowner responsible for your slip and fall injuries, giving you the highest chances of receiving maximum compensation for your injuries.
Common Causes of Slip and Fall Accidents
A variety of dangerous situations and hazards can lead to slip and fall accidents. Additionally, slip and fall lawyers include all types of unintentional falls under the umbrella of a slip and fall accident, such as a trip and fall. Examples of hazards and scenarios that often lead to slip and fall accidents and injuries include:
Old buildings with worn carpet, broken tiles, rotted hardwood floors, and other loose floor coverings
Loose or worn handrails and steps
Wet product spills or use, including water, food, oil, floor cleaner, and floor wax
Dry product spills or use, including sand, soil, powders, granules, and sawdust
Poorly maintained sidewalks, driveways, walking trails, and other pathways
Uncleared trash and debris in storefronts, parking lots, and driveways
Determining Liability in Riverside Slip and Fall Accident Cases
The most crucial aspect of prevailing in your slip and fall accident case is proving that the property owner is financially liable for your injuries, which means proving negligence to the insurance company or court. Just because you slipped and fell on another person's property does not automatically mean that he or she is liable. California law holds people
responsible for their own actions
and injuries if a property owner maintains normal care of the property.
Determining liability
and proving negligence in slip and fall cases is sometimes simple for lawyers and insurance companies. However, sometimes claims have underlying facts that may prove confusing and require the expertise of a skilled lawyer. Your attorney will have to prove the following to receive a settlement or court-awarded damages for your slip and fall accident injuries:
The defendant owns the property where you suffered your accident and injuries and owed you a certain level of care.
The defendant acted with negligence by not properly maintaining the property or warning you of known hazards.
The defendant's negligence caused you to suffer a slip and fall accident.
You suffered injuries and damages as a result of the accident.
An injured individual must prove negligence for a court to hold a property owner financially liable for damages. Each of the points listed above requires a deeper examination to prove negligence and
determine liability
. Some factors that lawyers, insurance companies, and courts further examine include:
The likelihood of a person to slip and fall given the particular location and circumstances
The potential severity of an injury given the circumstances
The property owners knowledge or lack of knowledge about the dangerous condition that led to the slip and fall accident
The location of the property
The financial cost for the property owner to fix the problem or otherwise eliminate the hazard
The amount of control the property owner has over the condition that led to the accident
Seeking Compensation After a Riverside Slip and Fall Accident
California law permits you to bring a lawsuit against a negligent property owner in civil court if you suffered injuries in a slip and fall accident on the owner's property. If you reach a settlement with the owner's insurance provider or if the court rules in your favor, you may receive compensation for some or all of the following losses related to your slip and fall accident injuries:
Medical treatment costs, including ambulance service, emergency room visit, doctor visits, hospitalization, X-rays, surgery, follow-up care, medication, and travel to and from the hospital
Estimated future treatment costs when a slip and fall accident leads to a permanent injury requiring ongoing treatment and continuous care
Rehabilitation costs for physical therapy, occupational therapy, counseling, speech therapy, or any other specialized treatment that helps accident victims cope with the physical and emotional struggles related to their injuries
Expenses for assistive devices, such as wheelchairs, crutches, and walkers
Lost wages from missing work due to the slip and fall accident, injuries, hospitalization, and rehabilitation
Lost future wages when a slip and fall accident victim cannot return to work or seek new employment because of permanent injury
Home modification costs required to make a slip and fall accident victim's home more accessible
Physical and emotional pain and suffering
Loss of consortium with a spouse
Decreased quality of living
Punitive damages in extreme cases of intentional harm or egregious negligence
If you have tragically lost a loved one as a result of fatal slip and fall accident injuries, you should seek compensation for damages for your loss, depending on your relationship with the deceased. California law allows eligible survivors to take legal action against the negligent property owner through a wrongful death lawsuit and/or bring a survivor action on behalf of the loved one who died. Both actions are complex claims that require an experienced slip and fall attorney who has also handled wrongful death claims. Eligible family members might receive compensation for the damages above, as well as compensation for funeral or memorial services and cremation or burial. The law also allows for compensation related to the damage the loss has done to relationships. For example, minor children sometimes receive compensation for the loss of parental guidance and support, and widows and widowers sometimes receive compensation for loss of companionship. Your Riverside slip and fall lawyer will answer your questions regarding California's wrongful death laws and guide you and your family on the best path forward.
Insurance Company Strategies to Deny or Devalue Slip and Fall Claims
Insurance companies are in business to make money and are only concerned about their bottom lines. These companies will take every action and use every tactic possible to deny your claim or devalue your claim to avoid making a large payout. If you sue a negligent property owner after suffering injuries in a Riverside slip and fall accident, you will likely witness the insurance company employ one or more of the following strategies:
Suggesting your injuries are far less severe than your doctor or you claim
Arguing that you had pre-existing injuries and that the slip and fall accident did not cause your pain or discomfort or that you did not actually fall
Arguing that you succumbed to distractions, such as another person, your cell phone, or something else that caused you to miss the obvious danger in your path
Arguing you fell while you were in a prohibited section of the property or that you were trespassing and suffered an injury because you disobeyed the rules
Providing evidence that the property owner adequately warned you about the dangerous condition on the property that led to your injuries
Providing evidence that no hazard or dangerous condition was present on the property
Suggest you were wearing improper footwear for the occasion, causing you to fall
Arguing that any other reasonable adult would have avoided the hazard and not suffered a fall under the same circumstances
Skilled slip and fall attorneys know the strategies that insurance providers use to avoid liability and typically anticipate particular tactics for a specified case. Slip and fall lawyers investigate claims, gather evidence, and search for previous evidence of negligence to build a strong case against a negligent property owner, providing you with the highest likelihood of maximizing your compensation.
Riverside Slip and Fall FAQ
Almost everyone in Riverside has slipped, tripped, and fallen at one point in their life. Luckily, most people can chalk a fall up as an embarrassing, but mostly harmless, event and quickly move on with their lives.
However, sometimes Riverside residents, workers, and visitors slip, fall, and suffer severe injuries that cause them long-lasting physical, emotional, and financial pain. These slip and fall victims often have questions about their legal rights.
Below, we answer some frequently asked questions about Riverside slip and fall incidents and injuries. For answers to your specific questions about a slip and fall in Riverside that caused harm to you or a loved one, contact an experienced Riverside slip and fall lawyer for a free consultation.
What qualifies as a slip and fall accident?
Lawyers use the term "slip and fall" accident to describe an accidental fall on someone else's property that results in an injury. The name is a little misleading, because people do not always slip before they fall. Sometimes they trip, stumble, misstep, or lose their balance. For lawyers, the term "slip and fall" covers any situation in which someone falls and gets hurt, whether or not they slip first.
What are some frequent causes of Riverside slip and fall accidents?
A wide variety of hazardous on someone's property in Riverside can create conditions ripe for a slip and fall accident.
They include:
Liquid spills;

Uneven, torn, raised, or loose carpeting;

Uneven, cracked, or missing flooring;

Cords and cables left uncovered;

Loose or missing handrails on stairs and balconies;

Tree roots pushing through pavement;

Broken or rickety furniture;

A lack of warnings around a dangerous condition;

Inadequate security around a dangerous site;

Inadequate lighting in dark areas such as parking lots or stairwells; and

Holes in the ground or floor.
An experienced Riverside slip and fall attorney can help victims recover the compensation they need and deserve for their injuries no matter what caused them to fall and get hurt.
Where do most slip and fall accidents occur in Riverside?
Unfortunately, a slip and fall accident can happen almost anywhere.
However, in Riverside, typical areas where slip and fall accidents occur include:
Parking lots;

Malls (such as Canyon Crest Towne Centre or Mission Grove Shopping Center);

Sidewalks and public parks;

Restaurants;

Office buildings;

Grocery stores; and

Residential homes.
No matter where you fell and suffered injuries in Riverside, speak with an experienced attorney today to learn about your legal right to compensation.
What are some typical injuries resulting from a Riverside slip and fall accident?
People sometimes hear the term slip and fall and associate it with minor injuries. In fact, falling accidentally can cause severe, even fatal, harm. In fact, according to the
Centers for Disease Control and Prevention,
over 800,000 individuals need hospitalization every year because of a slip and fall injury.
Serious slip and fall injuries in Riverside often include:
Traumatic brain injuries;

Hip fractures;

Neck and back injuries;

Spinal cord injuries;

Broken bones;

Lacerations and abrasions; and

Soft tissue damage.
Seasoned lawyers for victims of Riverside slip and fall accidents tend to have broad-based knowledge of the significant medical complications that can result from an accidental fall. They use this knowledge to their client's advantage by evaluating the scope of the harm a fall causes, and the victim's expected future financial needs in connection with treating and recovering from an injury.
In Riverside, who is legally liable for a slip and fall accident?
It depends on the circumstances of a fall.
Generally speaking, in California, property owners, occupants, and managers have a legal duty to keep their premises safe for visitors, and they must take reasonable steps to protect visitors from harm.
These steps usually include:
Promptly fixing a property hazard;

Warning visitors about a hazard until it has been fixed; and

Keeping visitors physically separated from a property hazard if warnings alone are not enough to keep them safe.
Property owners and others who fail to take reasonable steps to protect visitors from property hazards face legal liability for the injuries visitors suffer as a result. That is why, in most Riverside slip and fall accidents, a property owner, occupant, or manager has a legal liability to the victim.
However, other parties may also have legal liability for the injuries suffered in a slip and fall in Riverside.
Depending upon the circumstances of the fall, those other parties may include:
Manufacturers of any defective product, building material, or equipment that contributes to the cause of a Riverside slip and fall;

Perpetrators of violent crime, such as assault;

Service providers or contractors on a property whose decisions or actions play a role in the fall.
An experienced Riverside slip and fall lawyer investigates the facts of a slip and fall incident to determine how it happened and to identify all parties who may have legal liability for the victim's injuries and losses.
What if a slip and fall accident occurs on a public sidewalk or park in Riverside?
Local governments in California can have legal liability for slip and fall injuries in the same way any other property owner might. However, taking legal action against a government entity for a slip and fall injury involves taking special steps and meeting tight timelines, including a six month statute of limitations, that are required by Californian law and do not apply to actions against private parties. Make sure your case is in good hands by speaking as soon as possible with a lawyer who has experience seeking injury-related compensation from California government entities.
What types of damages can you collect in a Riverside slip and fall accident case?
Victims of slip and fall injuries in Riverside often have the right to take legal action seeking compensation from property owners and others whose actions contributed to the cause of their falls. Every case is different, and there are no guarantees, but in general slip and fall victims can seek to recover economic, non-economic, and punitive damages.
Economic damages.
This is the compensation you can receive for your monetary losses as a result of the slip and fall accident, such as:
Current medical expenses

Future medical expenses

Current and future lost wages

Lost earning capacity

Personal property expenses

At-home care services

Household services

Rehabilitative services

Any additional out-of-pocket expenses
Non-economic damages.
These damages refer to more abstract losses that are not easily quantifiable. They include:
Pain and suffering

Emotional anguish

Loss of consortium

Loss of enjoyment of life

Loss of companionship

Disfigurement

Loss of a limb
Punitive damages.
These damages
punish
the defendant for egregious actions and to prevent them and others from committing the same act again. Although courts only rarely award punitive damages, they are possible in Riverside slip and fall matters.
A skilled Riverside slip and fall attorney works with an injured client to calculate the full measure of damages that legal action may recover.
How much is my Riverside slip and fall case worth?
Every case is different. The value of any given Riverside slip and fall case depends on three bro
ad factors:
The severity of an injury and its impact on the victim's life. As the list of potential types of damages above reflects, medical costs and life difficulties have a significant influence on the amount of money a victim of a slip and fall in Riverside might recover in legal action. The more severe the injury and the greater the disruption of the victim's life, the more money a lawsuit can usually seek as damages.
The strength of the case. To obtain maximum compensation for a slip and fall client in Riverside, a lawyer must build the strongest possible case using evidence that proves liability and damages. The stronger the case, the greater the likelihood of a favorable financial outcome. That is why it is important for slip and fall victims to hire a seasoned slip and fall attorney who has years of experience and a track record of success in similar cases.
The financial resources available to pay the claim. The money to pay damages to a slip and fall victim in Riverside usually, although not always, comes from an insurance policy held by the party at fault. The liable party's own assets may also serve as a source of payment. The larger that policy and/or the greater the liable party's assets, the more money the victim has a realistic chance of recovering.
Speak with an experienced Riverside slip and fall attorney today to begin evaluating the amount of money you may have a chance to recover by taking legal action.
How much time do you have to file a slip and fall claim in Riverside?
In California, slip and fall accident victims usually have
two years
from the date of an accident to pursue a legal claim. However, in some instances, this time is longer, such as when the victim is under 18 years old or the defendant is out of the state for a period of time. In other instances, the deadline is sooner, such as when the defendant is a governmental agency. Missing the deadline for filing a legal claim can result in the slip and fall victim losing legal rights to compensation.
That is why it is critical to speak with a Riverside slip and fall attorney as quickly as possible after suffering injuries in a slip and fall incident. By contacting an attorney immediately, victims protect themselves against a loss of valuable legal rights.
How long does a Riverside slip and fall case take?
It varies. Some cases can go from start to finish in a matter of weeks or months. Other cases take a year or more to resolve.
Most of the factors affecting the duration of a Riverside slip and fall case are beyond any one lawyer's or victim's ability to control.
They include:
The number of parties involved in a case;

The availability of evidence to prove liability or damages;

The victim's prospects and timeline for making a full recovery;

The amount of disagreement between the parties over questions of liability or damages; and

The personalities, working styles, and schedules of the parties and their legal representatives.
Even though Riverside slip and fall victims cannot control the factors above, they can control when they speak with a lawyer for the first time about their injuries and losses. The sooner they take that important and critical step, the sooner the rest of the process can begin…and end.
What can I do to help my Riverside slip and fall case?
The steps you take after falling and getting hurt on someone else's property in Riverside can affect your legal rights and financial interests.
To protect yourself, we suggest:
Seeking medical care right away. Always make your health a top priority. Go to the emergency room if you need to, and if not, schedule an exam with your regular doctor or at an urgent care center within 24 hours of falling. Do this even if you do not think you suffered a serious injury. Some life-threatening injuries do not necessarily show symptoms right away. Do not take a risk with your health. Let a doctor evaluate you. In the process, the doctor will create medical records that your lawyer may use to your advantage in a legal action.
Avoiding informal settlements. Sometimes property owners, occupants, or managers will take immediate steps to try to make things right with a person who fell. They may do this with the best of intentions. However, agreeing to accept a comped meal, free night's stay, or other form of in-kind compensation may amount to settling your legal claim for far, far less money than it is worth. Instead, say "no, thank you" and leave any discussions about how much and what kind of compensation you should receive to an experienced lawyer.
Gather evidence if you can. Take pictures of the dangerous property condition that caused your fall and any visible injury you suffered. Do this right away, before a property owner has a chance to fix the hazardous condition. Get the names and contact information of anyone who witnessed your fall. This information may prove useful for your lawyer.
Report your fall to the property owner immediately. Tell someone at the property about your fall right away, to make sure they are on notice of what happened.
Contact an experienced Riverside slip and fall lawyer. Do not wait to protect y

our legal rights. Contact an attorney today for a free, confidential, no-obligation case consultation.
Contact Gomez Trial Attorneys Today
Our dedicated, knowledgeable, and compassionate team of
Riverside personal injury lawyers
have represented a variety of accident victims, and we truly understand the difficulties you face in the wake of a slip and fall accident. Suing the property owner will not undo the physical pain your or your loved one might be suffering, but it can help ease any economic struggles that your family is experiencing. An experienced slip and fall lawyer from Gomez Trial Attorneys can guide you through the insurance claims process and file a lawsuit on your behalf.
Contact us today online
or by calling
(619) 237-3490
to schedule a free case evaluation and discuss the events that led to your slip and fall accident, your specific injuries, and your long-term prognosis. We take cases on a contingency fee basis, so you do not have to pay anything upfront or out-of-pocket. We are waiting to hear from you, so reach out today.
---
Gomez Trial Attorneys
11840 Pierce St. Ste 200 Riverside, CA 92505
(951) 355-7770
Our Process...
Easy as 1. 2. 3!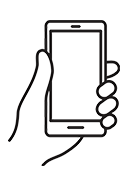 We will determine your case and submit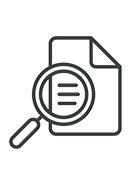 You will get regular update from us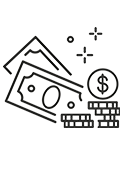 Collect your compensation

"John helped me find doctors, he referred me to his neurologist, his physical therapist, I mean, anything I needed he was right there, every step of the way. I couldn't have asked for a better result from all of this, I would absolutely recommend Gomez Trial Attorneys."

"During the time I was working with Gomez Trial Attorneys, they treated me very, very well. 100% of the time, they believed me, and they were very compassionate. They felt sorry for what happened and they understood the therapy process."

"They held my hand the whole time and kept me in the loop every aspect of my case which was very refreshing to me. They helped me get my settlement offer as fast as possible and I was able to keep my farm"

"The Gomez experience was the best experience it could be for me really, only positive things to say. They really were there every step if the way. Thanks to Gomez Trial Attorneys my dad is able to support my family as a single father"

"He opened the door for me to join his firm to help other brain Injury survivors and I never met another firm who is like this who was so understanding and caring who took the extra step and walked the extra mile with their clients and this is the best"

"I am very satisfied with the outcome with Gomez and I would definitely recommend Gomez to anybody, we tell people all the time, Get Gomez! They are really thorough with everything and they make you feel real comfortable."

"Just helped us through, guided us through, I kept notes all those years, we had questions all the time and they would always keep us informed of what was going on. They just unlayered it, layer by layer, I've never seen anything like them. Thank God for them."
Get your
free consultation
24/7 Support & Free Consultation