California Residential Drug/Alcohol Treatment Abuse Injury Lawyers
California Residential Drug/Alcohol Treatment Abuse Injury Lawyers
People who struggle with drug and alcohol abuse need skilled care and support. Desperate for help, they and their families often turn to residential facilities, which promise a wide variety of benefits, including round-the-clock medical care, access to psychiatrists, emotional support, and freedom from outside triggers.
However, sometimes California residential treatment facilities fail to keep their promises. While a facility cannot guarantee success, they need to do everything possible to care for and not harm their patients.Instead of finding the help they need and expect, patients and their families may find a treatment facility that is understaffed or staffed by unqualified or malicious employees, devoid of proper care, or lacking safeguards to protect patients.
If you or your loved one suffered abuse or harm while at a residential drug or alcohol treatment center, you might be entitled to compensation. Retaining dedicated, compassionate legal representation is the first step.
Take that first step by calling our California personal injury lawyers at the Gomez Trial Attorneys. We fight hard for our clients and will do our best to help you seek compensation for the abuse or neglect you suffered in a California rehab facility.
What Do Residential Drug and Alcohol Treatment Facilities Do?
There are many types of substance abuse and rehabilitation programs and facilities in the United States. In fact, due to the huge demand for rehab services, it's become an industry.
The National Survey on Drug Use and Health (NSDUH) reported that 19.7 million American adults (aged 12 and older) battled a substance use disorder in 2017. Almost 74 percent were dealing with alcohol abuse, about 38 percent were dealing with abuse of illicit drug abuse, and one out of every eight adults suffered from both disorders simultaneously.
In California, approximately 750,000 people abuse illegal drugs, and approximately 2.3 million people 12 or older abuse or are dependent on alcohol. There are many alcohol and drug treatment centers and facilities in California. In one recent year 13,585 substance abuse facilities operated in the United States, with the highest number, 1,502, found in California.
Basically, these facilities provide counseling, behavioral therapy, case management, medication, and family support to persons with drug or alcohol addictions. Addiction to and abuse of methamphetamines and other stimulants is one of the most common reasons for seeking treatment at rehabilitation facilities. Other substances use disorders include alcohol, opiates, cocaine, heroin, and marijuana. Treatment approaches and individual programs depend on each person's circumstances, so they often do not fit neatly into one particular classification, and they continue to evolve.
Short-term residential programs offer a brief, intensive treatment plan. This may consist of a hospital-based inpatient treatment phase lasting three to six weeks. The next phase of treatment includes outpatient therapy and ongoing participation in a self-help group, such as AA. Many of these programs originated with the 12-step approach, which was originally designed to treat alcohol problems, but has since been used to treat other types of substance abuse disorders.
Long-term residential treatment provides care 24 hours a day, generally in non-hospital settings. Facilities often use the therapeutic community model, which focuses on the "resocialization" of the individual. Stays are frequently between 6 and 12 months. This model can be modified to treat individuals, such as teens, homeless individuals, people with severe mental disorders, and individuals in the criminal justice system.
Type of Substance
An overwhelming and ever-changing variety of substance disorders can afflict us. In some cases, one type of substance abuse leads to another. For example, those addicted to alcohol are twice as likely to become addicted to heroin. Individuals addicted to cocaine are 15 times more likely, and people addicted to prescription drugs are a shocking 40 times more likely to find themselves addicted to heroin or other opioids.
Here are just a few of the most common substance abuse disorders:
Alcohol: A study published in JAMA Psychiatry found that the rate of alcohol use disorders increased by 49 percent in the first decade of the 2000s. According to the study, one in eight American adults, or 12.7 percent of the U.S. population, meets diagnostic criteria for alcohol use disorder.
Cocaine: About 966,000 American adults struggle with a cocaine use disorder. 637,000 adults were treated for a cocaine use disorder in either their previous or current stay in a treatment center.
Heroin: Heroin use has risen in almost all demographic groups in the U.S., and nearly a quarter of those who abuse heroin will become addicted to it. Approximately 652,000 people aged 12 and older had a heroin use disorder.
Prescription drugs: About 1.7 million adults (age 12 and older) had a pain reliever use disorder. The most common types of prescription drugs being abused were pain killers, stimulants, sedatives, and tranquilizers.
Types of Abuse in Residential Treatment Centers
Residential treatment facilities may be sadly understaffed or underfinanced. Employers may engage in negligent hiring practices, for example, by failing to conduct pre-employment background checks. Or employers may be aware of staff problems but fail to take steps to correct them. These conditions are a breeding ground for neglect. Also, unscrupulous, negligent, or reckless staff members may take advantage of vulnerable patients.
Consequences can include:
Physical abuse: Staff members may injure patients by hitting, shoving, choking, or confining them. They may also use inappropriate sedation.
Mental or emotional abuse: Actions such as shaming, humiliation, blaming, intimidation, isolation, or failing to respond to a patient's emotional and physical needs are a clear violation of patient care standards.
Sexual abuse: Forcing a patient to participate in sexual activities, undress in front of others, or making suggestive or sexually explicit comments are inexcusable. Abusive actions clearly include inappropriate physical touching, coerced sex, and rape by staff or other patients.
Assaults by other patients: Other patients are unwell and at various stages of recovery. Some are angry and combative and may take their frustrations out on other patients. However, staff members have an obligation to protect patients from physical assaults.
Untreated withdrawal symptoms: Untreated withdrawal from drugs or alcohol can cause symptoms such as delirium tremens, nausea, vomiting, and severe depression. In extreme cases, they can be fatal.
Self-destructive behavior: Nearly one out of four people with a substance abuse disorder also has a mental illness. If these issues go undiagnosed and untreated, patients may harm themselves.
Infections and disease: Substance abusers tend to have a higher rate of infectious diseases than the general population. They often suffer from conditions such as hepatitis, HIV/AIDS, MRSA, tuberculosis, and other infectious diseases. Without proper care, patients may also contract heart or lung disease or cancer.
Financial abuse: This occurs when caregivers threaten, coerce, or swindle money or property from a patient.
Slip and falls: Torn carpeting, uneven flooring, poor lighting, unmarked steps, and other unsafe conditions can lead to broken bones or head injuries.
Common Signs of Abuse and Neglect
If you believe your family member or loved one may be a victim of abuse or neglect while seeking help in a rehabilitation facility, keep an eye out for these signs:
Unexplained markings or injuries
Restraint marks on the body
Sudden weight loss
Malnutrition
Dehydration
Lack of hygiene maintenance
Unusual withdrawal from communication or socialization
If you spot them, call us right away, before the facility has a chance to "fix" them without making reparations to the people they injured.
Residential Treatment Centers' Legal Obligations
When a person seeks help from a drug or alcohol rehabilitation center, that patient and his or her family expect the facility to do everything in their power to treat and care for the fragile patient. For many people, treatment centers are safe havens for those desperately in need of help. Treatment centers must do everything they can to prevent foreseeable and preventable dangerous conditions and provide a safe environment for all patients. Unfortunately, these facilities, like any medical facilities, are not infallible. In fact, facility employees abuse or neglect many patients within treatment centers.
Rehabilitation centers have a duty of care similar to hospitals. They are obligated to keep patients safe from harm. Their goal is to ensure that each person gets the right treatment to help them recover from substance abuse disorders. However, they must do this without injuring or taking advantage of the patient. When residential treatment center employees or administrators abuse those in their care or are negligent in the performance of their duties, resulting in harm, the facility may be liable.
Negligence means "a failure to behave with the level of care that someone of ordinary prudence would have exercised under the same circumstances." This definition also includes omissions when there is a duty to act. Damages may include the cost of medical care, mental health treatment, out-of-pocket expenses, lost wages, and emotional distress.
According to the California Health Care Almanac, approximately 8 percent of California residents have some type of substance addiction. Of these, only 10 percent of them seek treatment. The most common substance use disorder is alcoholism. 3 percent are dependent on illicit drugs.
The California legislature has implemented protective measures for patients confined to a facility 24 hours a day. Known as the Elder Abuse and Dependent Adult Civil Protection Act, these statutes define the responsibilities of the care facility. "Dependent adults," like substance abuse patients, have the right to seek treatment without any form of abuse, neglect, or similar behavior that may cause physical, mental, or emotional harm. Dependent adults also need to be provided with services and care and have a right not to have such care withheld from them.
California's complicated laws and standards govern treatment centers, including:
Residential treatment centers
Detox facilities
Partial hospitalization programs
Outpatient treatment centers
Sober living facilities
Regulations for treatment facilities such as addiction treatment centers are complex. There are both federal and state rules and regulations to oversee and set standards for treatment programs. The California Substance Use Disorder compliance division provides that residential treatment facilities that provide nonmedical services are not required to be licensed. However, if a facility provides any of the following services, it must be licensed:
Detoxification
Group or individual therapy sessions
Addiction education sessions
Alcoholism or drug abuse recovery or treatment planning
Proving Residential Drug and/or Alcohol Treatment Center Responsibility
To prove a residential drug or alcohol rehabilitation facility is legally negligent for your injuries, you'll have to show that the treatment facility owed you a duty of care; that a dangerous condition existed at the treatment facility; that the staff knew or should have known about the dangerous condition; that they did not correct or remove it; and your injury was the result of their negligence.
You'll be able to establish a case by gathering and preserving evidence, such as:
Medical records: If you have been harmed, always seek medical care. Your medical and mental health records before you entered the facility will help show the level of care you needed. More recent records will show your new injuries or worsened condition, due to the abuse or neglect of the facility.
Facility charts or staff logs: These documents provide a wealth of details about who was working at the time of the injury, what the staff to resident ratio was, exactly which staff members saw the patient, and at what times, what medications were administered, and other important data.
Witnesses statements: Try to obtain the contact information of other patients who saw what happened or were aware of what was happening. They may be willing to testify on your behalf or provide a written statement supporting your claim.
Keep a journal: Note dates, times, and as many details as you can recall of each incident or the circumstances leading to your injury.
Photographic evidence: Pictures are excellent direct evidence. However, treatment facilities often prohibit cell phones, computers, cameras, or other electronic devices. Visiting family members or other visitors may be able to obtain pictures of unacceptable conditions in the facility.
Contact Our California Residential Drug and Alcohol Treatment Abuse Lawyers to Get Help
Drug abuse and addiction are major healthcare problems. Patients have a right to heal in a physically and emotionally safe environment. If a patient suffers an injury due to residential drug or alcohol treatment center abuse, negligence, or malpractice, the long-term effects can be catastrophic. Rather than healing patients from the trauma of addiction and its underlying causes, they can make dangerous relapses even more likely.
If you or a loved one were injured due to abuse or neglect while at a California residential drug and/or alcohol treatment center, please contact our experienced lawyers. Our attorneys are available to review your case, explain your legal options, and protect your rights. For further information and a free case evaluation, call Gomez Trial Attorneys at (619) 237-3490 or contact Gomez Trial Attorneys online.
Our Process...
Easy as 1. 2. 3!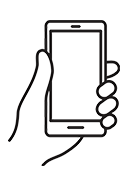 We will determine your case and submit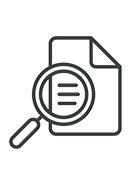 You will get regular update from us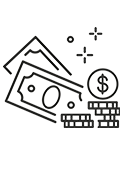 Collect your compensation

"John helped me find doctors, he referred me to his neurologist, his physical therapist, I mean, anything I needed he was right there, every step of the way. I couldn't have asked for a better result from all of this, I would absolutely recommend Gomez Trial Attorneys."

"During the time I was working with Gomez Trial Attorneys, they treated me very, very well. 100% of the time, they believed me, and they were very compassionate. They felt sorry for what happened and they understood the therapy process."

"They held my hand the whole time and kept me in the loop every aspect of my case which was very refreshing to me. They helped me get my settlement offer as fast as possible and I was able to keep my farm"

"The Gomez experience was the best experience it could be for me really, only positive things to say. They really were there every step if the way. Thanks to Gomez Trial Attorneys my dad is able to support my family as a single father"

"He opened the door for me to join his firm to help other brain Injury survivors and I never met another firm who is like this who was so understanding and caring who took the extra step and walked the extra mile with their clients and this is the best"

"I am very satisfied with the outcome with Gomez and I would definitely recommend Gomez to anybody, we tell people all the time, Get Gomez! They are really thorough with everything and they make you feel real comfortable."

"Just helped us through, guided us through, I kept notes all those years, we had questions all the time and they would always keep us informed of what was going on. They just unlayered it, layer by layer, I've never seen anything like them. Thank God for them."
Get your
free consultation
24/7 Support & Free Consultation