San Diego Roundup Lawsuit Lawyer​
SAN DIEGO'S TOP TRIAL AND ACCIDENT LAWYERS
OVERVIEW OF THE ROUNDUP LITIGATION
Roundup is one of the most popular weed killer products used by home and commercial farmers and gardeners. One of the key ingredients in Roundup is glyphosate which is a broad spectrum systemic herbicide. Glyphosate has been the center of controversy for many years as recent studies suggest people with high exposures to glyphosate are at an increased risk for non-Hodgkin lymphoma and other cancers. Others, including Monsanto Company, Roundup's creator, and the United States Environmental Protection Agency, claim it is safe.
Currently, gardeners, farmers, ranchers, and others seek to hold Bayer AG and Monsanto Company responsible for failing to warn of Roundups dangerous propensities. Since 2010, tens of thousands of lawsuits have been filed alleging the Monsanto Company has known for decades that the ingredients in the Roundup formula cause cancer.
In June of 2020, Bayer announced to their shareholders they have agreed to an almost $10 Billion dollar settlement with the Roundup claimants in light of three large Roundup verdicts in favor of the plaintiffs. Bayer explained that the settlement funds will be used to settle current lawsuits and future claims not yet resolved.
If you or someone you know may have been harmed from using RoundUp, contact the dedicated team of Roundup lawyers at Gomez Trial Attorneys by calling 619-237-3490 or visit us online.
ROUNDUP MDL NO. 2741
In 2016, Plaintiffs successfully argued to centralize all pretrial proceedings for efficiency, which led to the creation of MDL No. 2741 in the Northern District of California.
The lawsuits allege that the use of Roundup has caused multiple cancers in its users and that Monsanto and Bayer AG failed to adequately warn the public of these dangers. Although Monsanto and Bayer AG have continued to argue that their products are safe and glyphosate has not been linked as a carcinogen, the first trials against Monsanto and Bayer AG found against the companies and in favor of the plaintiffs' injuries in the multi-million dollar range.
To date, there are approximately 95,000 filed cases against Monsanto and Bayer for their Roundup product. Currently, the MDL is open and accepting new cases where plaintiffs have suffered injury from their use of Roundup and other glyphosate weed killer products.
Do you believe you have a case? If you or someone you know may have a case contact the Gomez Trial Attorneys for a free case evaluation by calling 619-237-2490 or visit our website.
MONSANTO COMPANY
The Monsanto Company was originally founded as Monsanto Chemical Works in 1901. At its inception, the company began producing and selling synthetic sweetener. Thereafter, Monsanto began producing various products from synthetic sweetener to pharmaceutical drugs.
In the 1970s, an organic chemist employed by Monsanto had discovered glyphosate, an herbicide that killed almost every weed. This discovery led to the production of Roundup. By the 1990s Monsanto had a huge breakthrough when the company created genetically modified crop seeds that were resistant to Roundup. This enabled farmers to use the seeds with Roundup – avoiding weeds and extra laborious tilling of their crops.
Beginning in the 2000s, Monsanto became entrenched in litigation for its Roundup product which was allegedly causing cancer to users of the weed killer. Luckily for Monsanto, in 2018 Bayer AG acquired Monsanto for around $63 billion dollars and their hefty litigation.
BAYER AG
Bayer AG is a life sciences company consisting of three divisions – Pharmaceuticals, Consumer Health and Crop Science – and has been around for more than 130 years. The company focuses their research and development efforts on preventing, alleviating, and treating diseases and providing reliable and sustainable food, feed, and plant based raw material.
Bayer is a gigantic global company comprising of 392 consolidated companies in 87 countries. According to their semi-annual 2020 financial report, Bayer reported a Q2 gross profit of over $6 billion and employed just over 115,000 people worldwide.
With its acquisition of the Monsanto Company, Bayer has been involved in heavy litigation surrounding Monsanto's product Roundup, which is an alleged carcinogen. In recent news, the company announced a $10 billion dollar settlement fund would be set aside to end the progressive litigation. As part of the agreement to settle, Bayer assumed zero liability, admitted no wrongdoing, and will not be updating the Roundup warning label. In fact, to date the company still stands behind its Roundup product arguing that it is safe for use and is not carcinogenic.
GLYPHOSATE – ROUNDUP ACTIVE INGREDIENT
The main active ingredient in Roundup is glyphosate. Glyphosate is a broad spectrum systemic weed killer. It is used by farmers and gardeners to kill broadleaf weeds and grasses that compete with plants and crops.
Glyphosate works by absorption through a plants foliage and into the growing points. Once absorbed, the glyphosate inhibits an enzyme involved in a metabolic pathway crucial for plants and microorganisms.
Glyphosate is made up of glyphosate salt and other ingredients that help stabilize the weed killer and allow it to penetrate the plant.
SURFACTANT POLYETHOXYLATED TALLOW AMINE
Plaintiffs in the Roundup MDL No. 2741 argue that the presence of surfactant polyethoxylated tallow amine mixed with glyphosate renders Roundup even more toxic to humans.
Surfactant polyethoxylated tallow amine is added to the Roundup product and other glyphosate herbicides as a wetting agent. However, it is only approved for terrestrial use in the United States as it is toxic to aquatic organisms. It is also important to note that this ingredient, along with other inert ingredients such as solvents, preservatives, etc., are not usually listed on product labels.
CONFLICTING CONCLUSIONS OF CARCINOGENIC RISK TO HUMANS
INJURIES ALLEGEDLY CAUSED BY ROUNDUP
Tens of thousands of plaintiffs have filed lawsuits alleging they developed cancer after using Roundup. Plaintiffs allege they developed non-Hodgkin lymphoma or a subtype after using Roundup.
Non-Hodgkin Lymphoma
Non-Hodgkin lymphoma originates in the lymphatic system which is the disease fighting system that runs throughout your body. With this cancer, tumors develop in your lymph nodes. It may also spread to other parts of the lymphatic system to include, vessels, tonsils, adenoids, spleen, thymus, and bone marrow.
Non-Hodgkin lymphoma is more popular than Hodgkin lymphoma and has many subtypes. The two most popular subtypes are Diffuse Large B-Cell lymphoma and follicular lymphoma.
Some signs and symptoms may include:
Painless, swollen lymph nodes (neck, groin or arm pits)
Abdominal pain
Fever
Night sweats;
Unexplained weight loss,
Chest pain or trouble breathing.
To date, doctors do not know the cause of non-Hodgkin lymphoma, but some risk factors may include:
Medications that suppress your immune system
Infections with certain viruses and bacteria
Chemicals (that kill insects and weeds)
Older age (most common in people over 60 years old)
The care team for non-Hodgkin lymphoma patients can consist of a large team of doctors, which may include hematologists, pathologists, radiation oncologists, radiologists, bone marrow transplant specialists, surgeons and dermatologists. Along with the specialists are multiple therapies and treatments which may include chemotherapy, radiation therapy, biological therapy and a bone marrow transplant.
The survival rates of non-Hodgkin lymphoma vary with each stage and type, but normally this disease has a high rate of survival.
DO YOU HAVE A CASE AGAINST ROUNDUP?
To be considered eligible to bring a lawsuit you must have used one of the Roundup weed killer products or another named glyphosate based weed killer between 2001-2019 and been diagnosed with Non-Hodgkin's Lymphoma (NHL) or a subtype of NHL.
We know it is important to choose the best law firm to represent you – especially if you are a victim of cancer. Rest assured Gomez Trial Attorneys has extensive experience in prosecuting cases against pharmaceutical companies and wants to fight for you. In fact, Gomez Trial Attorneys has a team of attorneys dedicated to the Roundup cases who are ready to assist you with your claim. We offer a free consultation to discuss your potential Roundup case and legal rights.
To submit your case for evaluation, view client testimonials or past case results, and to learn more about the actions Gomez Trial Attorneys are currently involved in, please visit our website at www.TheGomezFirm.com.
---
655 West Broadway, Suite 1700
San Diego, CA 92101
Our Process...
Easy as 1. 2. 3!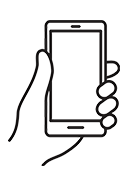 We will determine your case and submit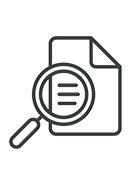 You will get regular update from us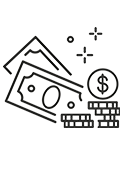 Collect your compensation

"John helped me find doctors, he referred me to his neurologist, his physical therapist, I mean, anything I needed he was right there, every step of the way. I couldn't have asked for a better result from all of this, I would absolutely recommend Gomez Trial Attorneys."

"During the time I was working with Gomez Trial Attorneys, they treated me very, very well. 100% of the time, they believed me, and they were very compassionate. They felt sorry for what happened and they understood the therapy process."

"They held my hand the whole time and kept me in the loop every aspect of my case which was very refreshing to me. They helped me get my settlement offer as fast as possible and I was able to keep my farm"

"The Gomez experience was the best experience it could be for me really, only positive things to say. They really were there every step if the way. Thanks to Gomez Trial Attorneys my dad is able to support my family as a single father"

"He opened the door for me to join his firm to help other brain Injury survivors and I never met another firm who is like this who was so understanding and caring who took the extra step and walked the extra mile with their clients and this is the best"

"I am very satisfied with the outcome with Gomez and I would definitely recommend Gomez to anybody, we tell people all the time, Get Gomez! They are really thorough with everything and they make you feel real comfortable."

"Just helped us through, guided us through, I kept notes all those years, we had questions all the time and they would always keep us informed of what was going on. They just unlayered it, layer by layer, I've never seen anything like them. Thank God for them."
Get your
free consultation
24/7 Support & Free Consultation