San Diego Taxotere Lawsuit Lawyer
SAN DIEGO'S TOP TRIAL AND ACCIDENT LAWYERS
TAXOTERE® LAWSUIT INFORMATION
According to BreastCancer.org, more than 300,000 new cases of invasive and non-invasive breast cancer are expected to be diagnosed in the United States in 2016.  This is the second-most diagnosed form of cancer in women, behind only skin cancer.  More than 2.8 million women in the United States have a personal history of breast cancer, in that they have either been treated for it in the past or they're being treated for it currently.  Women who receive this diagnosis need to take action, and for many that action involves chemotherapy.  Taxotere® (docetaxel) is one of the most commonly used drugs for treatment of early-stage breast cancer.  Unfortunately, reports of alleged Taxotere® side effects that were not adequately warned about have surfaced.  Below is an overview of this troubling issue.  If you or someone you love has been harmed as a result of using this medication, contact a Taxotere® lawyer at Gomez Trial Attorneys as soon as possible to schedule a free initial consultation.
TAXOTERE® – A BRIEF HISTORY
Taxotere® was originally approved for use in the United States by the FDA in 1996.  According to the initial labeling, Taxotere® was only "indicated for the treatment of patients with locally advanced or metastatic breast cancer after failure of prior chemotherapy."  It is manufactured by Sanofi-Aventis, a French company.  Taxotere® was preceded in approval by Taxol® (paclitaxel), a drug brought to the FDA for approval by Bristol-Myers Squibb.  Taxol® was approved by the FDA for treatment of ovarian cancer in 1992 and for breast cancer in 1994.  Taxol® was derived from the bark of the Pacific yew tree, and the natural compound used in Taxol® was first discovered in 1962.
The manufacturers of Taxotere® sought and were granted FDA approval for additional indications for Taxotere®.  Then, based on self-sponsored clinical trials, Taxotere® was marketed as a drug that was more effective than Taxol®, but eventually the FDA ordered Sanofi-Aventis to cease with this unsubstantiated marketing message.  Taxotere® was seen as an effective treatment of breast cancer, and it was viewed in that regard as largely equivalent to Taxol®. Taxotere® was an enormous success for Sanofi-Aventis.  At its height, it's estimated that it generated more than $3 billion in sales in one calendar year in Europe alone.  It is also estimated that as many as 75 percent of women used Taxotere® for treatment of early-stage breast cancer when it was at its most prevalent.
HOW TAXOTERE® WORKS
Taxotere® is administered by intravenous infusion.  It works on a cellular level.  Non-cancerous cells in the body tend to divide until they come into contact with similar cells.  This process is known as contact inhibition.  Conversely, cancerous cells do not stop dividing as healthy cells do.  They simply continue to divide and multiply.  The division stage of the life of cells is known as mitosis, and mitosis in cancerous cells is growth that ultimately leads to malignant tumors if this process is not halted.
Taxotere® works by finding cells that are dividing rapidly and stopping the cycle of mitosis.  More specifically, Taxotere® inhibits mitosis by attacking the intracellular structure known as the microtubules.  These are the mechanisms that prompt a cell to divide.  By inhibiting the function of the microtubules, Taxotere® brings about the death of that cell before it can divide and multiply.  Eventually, this process will kill off cancer cells and hopefully allow the patient to overcome breast cancer.  Unlike Taxol®, which is usually administered approximately one time per week, Taxotere® is usually only administered once every three weeks.
ALLEGED TAXOTERE® SIDE EFFECTS
There are multiple alleged Taxotere® side effects that have been reported as the drug gained market share.  Examples of these alleged Taxotere® side effects include:
Nausea
Diarrhea
Fluid retention
Numbness in fingers and toes
Mouth sores
Fatigue
Temporary hair loss
Permanent hair loss, also known as alopecia, is the alleged Taxotere® side effect that has become the crux of Taxotere® lawsuits.  While Sanofi-Aventis made no warning of the risk of permanent alopecia until January 2016, a staggering number of women have had a different experience with Taxotere® hair loss.  All the while, Taxol®, an equally effective alternative drug was available that carried virtually no risk of permanent alopecia.
ALOPECIA DESCRIBED
As mentioned above, alopecia is a medical condition that relates to hair loss.  It is common for people who undergo chemotherapy to experience temporary hair loss.  That's because chemotherapy drugs such as Taxotere® attack cells that are dividing in the body, and some of these cells are hair follicle cells.  The problem that led to the filing of Taxotere® lawsuits is increased risk of hair loss that was permanent, and women and doctors were not adequately warned of this risk.
Women who suffer from permanent hair loss face a difficult challenge that goes beyond vanity.  Alopecia can inflict a great deal of emotional distress.  A woman's hair is often associated with her identity and femininity.  The permanent loss of this feature can substantially harm a woman's self-image, in turn affecting every aspect of her life.  In a tangible sense, permanent hair loss can lead to expenses that include the purchase of wigs, hair loss treatments and other costs that are not initially foreseen when someone undergoes chemotherapy for breast cancer.  Studies have also been done that reveal that some women would decline chemotherapy due to fears of hair loss.
TAXOTERE® STUDIES
In recent years, several different Taxotere® hair loss studies have been conducted.  These studies examined the risk of permanent Taxotere® hair loss in some manner.  Below are a few descriptions of these Taxotere® studies:
GEICAM 9085 Study –

GEICAM 9085 Study – The GEICAM 9085 study is particularly noteworthy because it was co-sponsored by Sanofi-Aventis. The study reported alopecia (hair loss) as one of the most common lasting problems associated with Taxotere. In fact, 2 percent of patients suffered hair loss lasting into the follow-up period (median follow up time 10 years and 5 months).[1]

[1] European Medicines Agency, Comm. for Medicinal Products for Human use (CHMP), CHMP Type II variation assessment report (12 May 2016).

Dr. Scot Sedlacek – Dr. Sedlacek of the Rocky Mountain Cancer Centers completed a study in 2006 that concluded that approximately 6 percent of patients who used Taxotere® suffered permanent hair loss.
Swiss Study – In 2010, Swiss researchers found that 47 percent of women studied stated that hair loss was the most traumatic aspect of chemotherapy.  Approximately 8 percent of women stated that they would decline chemotherapy due to fear of temporary hair loss.
Cancer Research – In 2015, Cancer Research published a study that revealed that between 10 and 15 percent of breast cancer patients responded to an October 2013 questionnaire indicating that they had suffered permanent hair loss.  These patients were given Taxotere® during chemotherapy.
There are additional studies, but the majority of them tend to point towards a defined risk of permanent hair loss for those who used Taxotere®, including one study that was funded by the drug's manufacturer.
TAXOTERE® NEWS
Given its popularity and the controversy that has surrounded this medication, Taxotere® has been in the news quite a bit in recent years.  Below is a brief sampling:
In addition, the FDA has recently ordered that the product labeling of Taxotere® be changed to reflect the risk of permanent alopecia.  Labels in Canada were changed to reflect this risk in 2005.  Labels in Europe were updated in 2012.
REALITIES OF A TAXOTERE® LAWSUIT
According to several reports, Sanofi-Aventis generates tens of billions of dollars per year in sales.  Companies this big and powerful understand how to defend themselves and will exercise their legal rights to do so when challenged.  Individual consumers who believe they have been harmed by Taxotere® should make sure that they obtain proper legal advice before deciding how they should proceed.  Defendants in these lawsuits will employ highly skilled defense attorneys given their vast resources.  Consumers need to counteract that form of help with legal help of their own.
If you or someone you love has been harmed as a result of this medication, you need to seek the help of Taxotere® lawyers who understand what it takes to hold even the largest corporations accountable for the harm they inflict on consumers.  Contact Gomez Trial Attorneys today to schedule a free initial consultation.
Our Process...
Easy as 1. 2. 3!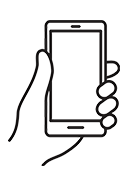 We will determine your case and submit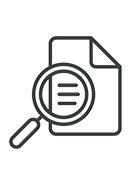 You will get regular update from us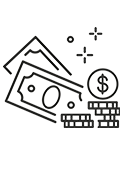 Collect your compensation

"John helped me find doctors, he referred me to his neurologist, his physical therapist, I mean, anything I needed he was right there, every step of the way. I couldn't have asked for a better result from all of this, I would absolutely recommend Gomez Trial Attorneys."

"During the time I was working with Gomez Trial Attorneys, they treated me very, very well. 100% of the time, they believed me, and they were very compassionate. They felt sorry for what happened and they understood the therapy process."

"They held my hand the whole time and kept me in the loop every aspect of my case which was very refreshing to me. They helped me get my settlement offer as fast as possible and I was able to keep my farm"

"The Gomez experience was the best experience it could be for me really, only positive things to say. They really were there every step if the way. Thanks to Gomez Trial Attorneys my dad is able to support my family as a single father"

"He opened the door for me to join his firm to help other brain Injury survivors and I never met another firm who is like this who was so understanding and caring who took the extra step and walked the extra mile with their clients and this is the best"

"I am very satisfied with the outcome with Gomez and I would definitely recommend Gomez to anybody, we tell people all the time, Get Gomez! They are really thorough with everything and they make you feel real comfortable."

"Just helped us through, guided us through, I kept notes all those years, we had questions all the time and they would always keep us informed of what was going on. They just unlayered it, layer by layer, I've never seen anything like them. Thank God for them."
Get your
free consultation
24/7 Support & Free Consultation