Sacramento Brain Injury Lawyer
Sacramento Brain Injury Attorney
Brain injuries rank among the most expensive and potentially catastrophic traumas a person can suffer in Sacramento. Traumatic brain injuries (TBI) require survivors to cope with the physical pain of the injury and recovery, while families have to face the psychological stress of providing emotional, financial, and sometimes physical support for their injured loved ones. Even concussions, which doctors may formally refer to as "mild" traumatic brain injuries, can have a lasting, debilitating impact for years after the initial trauma.
All the while, high costs for treatment and rehabilitation are stacking up in a city with a fairly high cost of living. The financial impact of a brain injury can bankrupt some Sacramento households, and lead to foreclosure, vehicle repossessions, and difficulty paying monthly expenses and buying food.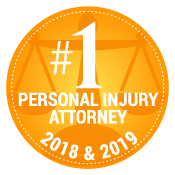 If you, your child, or another member of your family sustained a brain injury in Sacramento because of someone else's dangerous decisions or actions, California law may permit you to take legal action for financial compensation. Money cannot undo the harm you or your loved one suffered, but it can provide support to help you regain your health and rebuild your life.
The award-winning Sacramento brain injury lawyers at Gomez Trial Attorneys have the experience and know-how to help brain injury victims recover the compensation they deserve. If you live in the Greater Sacramento area, contact us
online
or at (619) 237-3490 for a free consultation to discuss the circumstances that led to your brain injury and to learn about your legal rights.
Gomez Trial Attorneys Fight for
Brain Injury Survivors
The skilled brain injury lawyers at Gomez Trial Attorneys have fought for brain injury survivors for over 15 years. With years of experience in the investigation, settlement, and litigation of brain injury matters, the team at Gomez Trial Attorneys has recovered tens of millions of dollars in damages for its clients. Their success stems from the firm's strong commitment to seeking justice, client service, and professional excellence.
Recent examples of case results from brain injury claims include:
$16.2 million settlement for the survivor of a mild brain injury sustained in a slip and fall accident
$13.5 million verdict for a survivor who suffered a brain injury in a car accident
$12.3 million verdict for a survivor who suffered a mild traumatic brain injury
$10.8 million verdict for a survivor who suffered a brain injury and broken neck
$2.75 million settlement for a survivor who suffered a brain injury in a truck accident
$1 million settlement for a survivor who suffered a brain injury in a slip and fall accident
The settlements and jury awards above serve as examples of previous outcomes in brain injury cases, but they do not guarantee a specific outcome for your brain injury claim. Each case is different and has distinctive factors that may increase or decrease its value. However, our clients can rest assured that Gomez Trial Attorneys has the experience and resources to advocate for brain injury survivors and build the strongest case for each situation.
What Is a
Traumatic Brain Injury (TBI)?
According to the Centers for Disease Control and Prevention (CDC), a traumatic brain injury occurs when a "bump, blow, or jolt to the head" disrupts the normal function of the brain. Brain injury survivors can experience mild traumatic brain injuries to severe brain injuries, both of which can cause lifelong difficulties and struggles.
The CDC estimates more than 2.5 million people visit emergency departments for TBIs each year, leading to 300,000 hospital stays and 55,000 fatalities across the nation. The CDC estimates also include close to 25,000 children who must be hospitalized, 2,500 of whom die due to complications related to a traumatic brain injury.
Events That Lead to
Traumatic Brain Injuries
Elders and young children have the highest risk of suffering a brain injury, because they are prone to slip and fall accidents. Yet, slip and fall accidents are just one of the many causes of traumatic brain injuries.
Examples of events and scenarios that can result in a traumatic brain injury include:
Traffic accidents including those occurring in cars, trucks, and on motorcycles
Pedestrian and bicycle accidents, especially when bike riders aren't wearing helmets
Swimming pool accidents
Trip and fall accidents
Theme park/water park accidents
Childbirth
Accidents caused by a defective product
Participating in full-contact sports
Domestic abuse, child abuse, and elder abuse
Assault
Long-term Physical and
Psychological Impact of a TBI
Emergency treatment of a brain injury can prevent some long-term complications. However, even with the best care, many TBI survivors face lifelong impairments because of their injuries. Children and babies are especially vulnerable to severe and lasting impacts from a TBI, which can halt or slow their brain development.
Some long-term physical and psychological consequences of a TBI in survivors of all ages include:
Difficulty with memory-related functions, amnesia, and struggles with logical reasoning
Challenges with sensations or loss of sensations that can impact sight, hearing, touch, taste, and smell
Problems with internal balance or vertigo
Difficulty speaking, forming sounds, and making sentences
Difficulty with the expression of emotions and feelings and understanding others' feelings
Problems with sleep patterns
Changes in behavior, mood, and personality
Anger, anxiety, depression
Difficulty with impulse control and acting appropriately in social situations
Permanent vegetative state (PVS)
No matter how a TBI has affected you or your loved one, contact Gomez Trial Attorneys today to find out if you have the right to financial compensation.
Compensation for
TBI Survivors
Emergency treatment, hospitalization, and rehabilitation make brain injuries costly. The particulars of treatment and cost differ from injury-to-injury, and so too do victims' legal rights. However, as a general matter, TBI survivors who suffered their injury because of someone else's careless, reckless, or intentionally harmful conduct can often take legal action seeking compensation for:
Medical Expenses
Depending on particular circumstances, medical costs associated with a TBI may include those for ambulance rides, emergency room visits, follow-up appointments, surgeries, hospitalizations, diagnostic testing, medication, and medical equipment. The experienced traumatic brain injury lawyers know the importance of calculating not just a client's past medical expenses for treating a TBI, but also of obtaining an accurate estimate of the cost of future medical needs, so that a brain injury survivor never lacks for the funds to pay for care.
Rehabilitation Services
A rigorous and often-lengthy rehabilitation program forms the foundation of recovery for many brain injury survivors. The initial stages of rehabilitation typically involve helping survivors relearn how to perform daily activities, so they can regain their independence. According to the Brain Injury Association of American, intensive rehabilitation can last for six hours per day in an inpatient or outpatient program.
Each brain injury differs in its impact and severity, but rehabilitation typically includes working with one or more specialists. Physical therapists help survivors retrain their muscles; occupational therapists help survivors work with permanent disabilities and find new ways of performing daily tasks; and, mental health professionals help survivors face the emotional struggles and behavioral changes that sometimes accompany a brain injury.
Lost Wages
A sudden loss of income following a TBI can constitute one of the most devastating financial impacts that survivors and family members confront. TBI survivors typically miss some amount of work while recuperating from their injury. Many miss weeks or months. Some suffer impairments and deficits that prevent them from ever returning to a job in their former capacity, or at all.
TBI survivors can sometimes qualify for disability payments, but these typically do not cover the entire amount of a survivor's lost wages. They also do not account for the wage growth and financial opportunities a brain injury survivor loses-out on because of injury-related impairments.
As a result, a TBI can blow a huge and lasting hole in a personal or household budget. The skilled brain injury legal team at Gomez Trial Attorneys will often seek compensation on a client's behalf to replace that lost current and future income.
Replacement Services
Many TBI survivors performed a wide variety of tasks around their homes before suffering their injury, but find their impairments prevent them from filling those roles any longer. In some cases, families and friends can help, but rarely can they fill in over the long term. The survivor instead needs to hire expensive outside help to take up the slack, such as childcare, cleaning, laundry, grocery shopping, transportation, meal preparation, or lawn care services. The experienced lawyers at Gomez Trial Attorneys work to assess the full economic impact of a traumatic brain injury, to account for the need to hire replacement services currently and into the future.
Non-economic Damages
Suffering a brain injury causes harm beyond the out-of-pocket costs of medical care, losing income, and paying for extra help. TBI survivors also endure significant physical pain, emotional anguish, and a diminished quality of life. Their personal relationships suffer from strain. They struggle to perform tasks they used to take for granted. They suffer an unsettling loss of their sense of self and their place in the world.
Just because these harms do not come with a price tag attached does not mean they have any less of an impact on a TBI survivor's life. The team at Gomez Trial Attorneys works with our clients to learn about all of these intangible ways that a TBI can disrupt their lives, and often seeks (and recovers) substantial financial compensation for those harms on their behalf.
Punitive Damages
Punitive (or exemplary) damages seek to punish the person or entity at-fault for causing a survivor's TBI, and to deter future occurrences of the conduct that led to the injury. Courts tend only to award punitive damages for extreme cases of gross negligence or intentionally harmful actions. With years of experience representing TBI survivors and their families, the team at Gomez Trial Attorneys has a strong instinct for spotting cases and facts that warrant seeking an award of punitive damages.
Losing a Loved One to a
Fatal Brain Injury
Some traumatic brain injuries prove fatal. In those tragic circumstances, California law generally permits the surviving family members or a representative of the deceased to seek financial compensation for the loss through a wrongful death lawsuit, and through a related legal action called a survival lawsuit. These legal actions enable grieving family members to obtain some measure of justice for the loss of their loved one, and to receive funds to pay expenses and to support them through a tragic time.
Money cannot replace a loved one lost to a severe TBI, but it can help to replace the victim's income and to ensure that grieving families do not have to shoulder costs they never should have had to face. The compassionate lawyers at Gomez Trial Attorneys have the skill and resources to hold wrongdoers to account for a tragic, preventable. brain injury-related death.
Get the Legal Help You Need
After a Brain Injury
A traumatic brain injury is a life-changing occurrence that can wreak havoc on the lives of survivors and their families. California law offers a path for brain injury survivors, or someone acting on their behalf, to hold individuals and entities accountable for causing a brain injury. The experienced brain injury legal team at Gomez Trial Attorneys has the resources and know-how to pursue maximum compensation on behalf of struggling survivors and their families.
If a Sacramento-area traumatic brain injury has disrupted your life or the life of your loved one, you no doubt face a daunting mountain of physical, emotional, and financial challenges. We understand how difficult life can feel after a brain injury. We have years of experience helping individuals and families in your situation obtain the compensation they deserve from anyone who did them harm.
We represent clients in brain injury cases on a contingency fee basis. Our clients do not have to pay attorney fees up-front or out-of-pocket. Instead, we deduct our fees from any settlement or jury award our efforts achieve on behalf of our clients. Contact one of the seasoned Sacramento brain injury lawyers of Gomez Trial Attorneys today online or at (619) 237-3490 for a free consultation to discuss the details of your brain injury and to learn about your legal options.
Brain Injury Testimonial
Review: 5/5
★ ★ ★ ★ ★
"I know firsthand that Gomez Trial Attorneys is a professional and compassionate law firm. The entire office is a family and they treat their clients like family as well – these people truly care. Not only that, but they strive to make a positive difference in the community through their outreach efforts. Highly recommend."
Review by: Joshua S.
Our Process...
Easy as 1. 2. 3!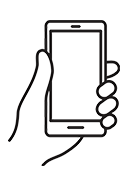 We will determine your case and submit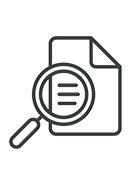 You will get regular update from us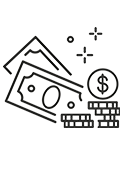 Collect your compensation

"John helped me find doctors, he referred me to his neurologist, his physical therapist, I mean, anything I needed he was right there, every step of the way. I couldn't have asked for a better result from all of this, I would absolutely recommend Gomez Trial Attorneys."

"During the time I was working with Gomez Trial Attorneys, they treated me very, very well. 100% of the time, they believed me, and they were very compassionate. They felt sorry for what happened and they understood the therapy process."

"They held my hand the whole time and kept me in the loop every aspect of my case which was very refreshing to me. They helped me get my settlement offer as fast as possible and I was able to keep my farm"

"The Gomez experience was the best experience it could be for me really, only positive things to say. They really were there every step if the way. Thanks to Gomez Trial Attorneys my dad is able to support my family as a single father"

"He opened the door for me to join his firm to help other brain Injury survivors and I never met another firm who is like this who was so understanding and caring who took the extra step and walked the extra mile with their clients and this is the best"

"I am very satisfied with the outcome with Gomez and I would definitely recommend Gomez to anybody, we tell people all the time, Get Gomez! They are really thorough with everything and they make you feel real comfortable."

"Just helped us through, guided us through, I kept notes all those years, we had questions all the time and they would always keep us informed of what was going on. They just unlayered it, layer by layer, I've never seen anything like them. Thank God for them."
Get your
free consultation
24/7 Support & Free Consultation