San Diego Slip And Fall Accident Lawyers
San Diego Slip and Fall Accident Lawyer
YOU PAY NOTHING UNTIL WE WIN
San Diego slip and fall accidents can happen anywhere. These types of accidents often arise unexpectedly as you are going about your daily life. One minute you're walking in a grocery store deciding which avocado is ripest. Then in the blink of an eye, you're on the ground assessing your injuries.
Although the name slip and fall sounds relatively harmless, these types of accidents can result in serious and even life-changing injuries. Catastrophic injuries can financially and emotionally bankrupt a family. Fortunately, California law permits slip and fall accident victims to take legal action against a negligent property owner to recover losses related to the accident and resulting injuries.
If you, your child, or another loved one has suffered injuries on another person's property or at a business, contact the experienced San Diego slip and fall accident attorneys at
Gomez Trial Attorneys
for a
free case evaluation
to share your accident story, discuss the viability of your claim, and learn how we can assist you going forward.
Gomez Trial Attorneys' Results in Slip and Fall Claims
Gomez Trial Attorneys' award-winning team of personal injury attorneys has been advocating for San Diego personal injury victims for decades and are experienced in cases involving San Diego slip and fall accidents.
A few of our notable slip and fall case results include:
$16.2 million settlement
$16.2 million jury award
$7.5 million jury award
$2.1 million settlement
$2 million jury award
$2 million settlement
$1 million settlement
$780,000 jury award
Each case is unique, and the best way to determine whether you might have a case and what its estimated value is, is to schedule a free case evaluation.
Slip and Fall Accidents Are Common in San Diego
What Is a 'Slip and Fall'?
A "slip and fall," refers to a type of premises liability lawsuit that arises when a person is injured after they slip, or trip, and fall as a result of someone else's failure to keep the area safe. For example, if someone slips on a wet entryway that a grocery store should have mopped up and is injured, a slip and fall has occurred. We include all kinds of unintentional falls under the slip and fall umbrella, including accidents where the victim tripped over something leading to the fall.
Slip and Fall Statistics
Slip and fall accidents are preventable events that can lead to severe injury or death, especially in older adults. In fact, the California Department of Health estimates that more than 90,000 adults over age 50 are hospitalized across California each year due to unintentional falls. More than 350 people die each year due to accidental falls in San Diego County alone, approximately 300 of whom are over the age of 65. Yet, the elderly are not the only vulnerable group. Children and adults can also sustain serious injuries.
Examples of dangerous conditions that can result in slip and fall accidents and injuries include:
Old structures with loose or ripped carpet, broken tiles, cracked hardwood, and other dangerous floor coverings.
Loose stairways, steps, and handrails.
Uncleared debris in storefronts, parking lots, and driveways.
Use wet floor products or spills, including water, floor wax, floor cleaners, oil, and food.
Use of dry products or spills including powder, sawdust, granules dirt, and sand.
Malfunctioning escalators, especially those that haven't been regularly maintained.
Uneven, cracked, or broken walking paths, and walkways.
San Diego's Sidewalks Are a Common Cause of Slip and Fall Accidents
San Diego's climate makes year-round outdoor activities not only possible but one of the best things about living here. More than 5,000 miles of sidewalks cover San Diego and invite walkers, but they also pose a risk. Sidewalks are one of the most likely places for you to slip, fall, and injure yourself. Uneven, broken, and cracked sidewalks create tripping hazards that can easily cause falls.
San Diego's sidewalks are particularly problematic. During the process of surveying the city's sidewalks for damages several years ago, city engineers and college students identified more than 39,000 potential tripping hazards in the first 3,100 miles. The damage included broken pavement and curbs that did not conform to the requirements put forth by the American Disabilities Act. Tree roots are a common cause of damaged sidewalks in San Diego.
Responsibility for ensuring that sidewalks are free of cracks, holes, or other issues that could result in a person slipping or tripping and falling belongs to both the city itself as well as home and business owners.
The city is responsible for repairing sidewalk damage from motor vehicle accidents, water main breaks, grade subsidence, and trees growing within the right-of-way.
Property owners are responsible for sidewalk damage caused by privately owned tree roots, heavy vehicle traffic, or drainage from private property.
If the damage to the sidewalk is the result of age-related deterioration, the city may split the cost of repair or replacement with the property owner.
Other Common Causes of San Diego Slip and Fall Accidents
Other common causes of slip and fall accidents in San Diego include:
Construction sites: The construction of new office sites and new homes throughout San Diego continues to be strong despite the economic downturn related to the pandemic. Falls on construction sites are very common and the leading cause of death in the construction industry. The hazards at such sites include electrical cords stretching across walkways, improperly constructed staircases, missing handrails, slick spots, poorly lit areas, and clutter or debris.
Stair problems: San Diego has more than 150 high rises, mostly in the downtown area, as well as mid-rise and multi-level low-rise buildings. While many of these buildings have elevators for use by residents, employees, or guests, all the buildings have stairs. Stairs are another common location for accidents due to hazards such as clutter or debris on the stairs, improperly constructed stairs, missing handrails, poor lighting, slippery surfaces, and loose flooring material.
Slick Surfaces. Wet or slippery surfaces are a common cause of floors. Spills, rainfall, polishing, and flooring that is improperly maintained can all lead to dangerously slippery floors that cause falls. Rain is particularly dangerous in San Diego because it is uncommon. When it does rain, store and property owners may use flooring types that are very slick when wet, and they may not have a plan in place for checking and drying surfaces that become wet and slick due to the rain.
These are just some common examples. Our San Diego slip and fall lawyers have seen slip and fall cases arise in many different ways.
Who is Legally Responsible for a San Diego Slip and Fall
Liability is Based on Negligence
Sometimes, an accident is just an accident; in these cases, no one is legally liable for the injuries. However, many slips and falls could have been avoided if the owner of the property where the accident occurred had acted as a reasonable person would under the circumstances – for example, by repairing cracked walkways. In these cases, you may have a case based on a legal theory called negligence.
Under California law, "[e]veryone is responsible, not only for the result of his or her willful acts but also for an injury occasioned to another by his or her want of ordinary care or skill in the management of his or her property or person." Put differently, everyone, including property owners, must act as a reasonably prudent person would under similar circumstances. Failure to do so is negligence. When a person or business is negligent, they are legally responsible for the harm that occurs as a result.
What Victims Need to Prove to Win in a San Diego Slip and Fall Case
To win in a premises liability slip and fall case in San Diego, you must prove:
The defendant (the person you claim is responsible) owned, leased, occupied, or controlled the property where the injury occurred.
The defendant was negligent in the use or maintenance of the property.
The plaintiff suffered harm.
The defendant's negligence was a substantial factor in causing the plaintiff's injuries.
Some considerations slip and fall lawyers, insurance companies, and courts use to evaluate whether a property owner has breached their duty in a specific case include:
The likelihood of the injury given the circumstances.
The potential severity of an injury given the circumstances.
A property owner's knowledge, or lack thereof, of the hazard that led to the accident.
The property's location.
The extent of the burden for a property owner to remove or fix the hazardous condition.
The amount of control the property owner had over the hazard that led to the slip and fall accident.
These types of cases involve complex legal and factual issues, making it important for you to obtain an experienced, reputable San Diego slip and fall lawyer to help you present your case.
Does the Premises Owner Always Bear Liability in a San Diego Slip and Fall Accident?
The owner of the property where you were injured, also called the "premises" owner, is often the negligent party and the party legally responsible for your injuries, but not always. It is possible that someone else was negligent and legally responsible. For example, the property management company, tenant of the property, or a construction company that was working on the property.
Suppose you believe you were partially at fault for your injuries. In that case, you may still have a legal claim against the premises owner or other negligent parties for your injuries under California's comparative fault doctrine.
Sorting out who is liable for your injuries can be confusing; a San Diego slip and fall accident attorney can help. Contact Gomez Trial Attorneys today for a free consultation.
San Diego Landlord Liability for Injuries on Their Property
San Diego has a lot of renters. About 39% of the city's residential buildings, ranging from single-family homes to high-rise apartments, are occupied by renters. Regardless of the type or location of the rental unit, landlords can face liability if a resident or a visitor slips and falls due to a known, unmitigated, ad unwarned hazard within the landlord's control.
The types of slip and fall hazards that are within the landlord's control include:
Floor surfaces that the landlord knows can get slippery when wet or that were freshly waxed, but the landlord made no effort to mitigate or place warning signs to alert guests to the hazard.
Weak or rotted floorboards that can cause an individual to trip and fall or unsafe surfaces on balconies or porches.
Broken asphalt or potholes in apartment complex parking lots or on paved pathways on complex property.
Broken or improperly constructed stairs or poorly lit stairwells in apartment complexes.
Hidden sinkholes on the property that the landlord knew about or had reason to know about and failed to address or warn guests about.
Obstacles that the landlord knew about but failed to remedy.
State law requires San Diego landlords to repair known hazards and provide adequate warnings to residents and guests about the hazard. Also, landlords must perform regular inspections of properties they own and rent to others to detect hazards that could cause harm. These inspections should take place before the tenant moves in, before renewing a lease, when the tenant moves out, and at reasonable intervals throughout the lease. Landlords also must disclose any known hazards on the property that could harm the tenant before the tenant enters into the lease.
Who is Responsible if I Slipped and Fall at an Airbnb or Vrbo?
San Diego has more than 11,000 short-term rental units that visitors and traveling workers rent between days and months at a time. Naturally, injuries sometimes occur at these units. At the time of writing, both Airbnb and Vrbo provide hosts (property owners) with $1 million insurance for property damage and personal injury.
If you are renting through another company or a private agreement with a homeowner, be sure to inquire into their insurance coverage before you rent. If they lack adequate coverage, it may be impossible to recover all of the compensation you are entitled to if you are injured while staying at the property.
Getting Full and Fair Compensation for a San Diego Slip and Fall
Types of Losses You Can Get Compensation For
If you suffer injuries in a slip and fall accident that would not have happened if not for the property owner's negligence, you deserve compensation for losses related to the accident and your injuries. California law permits slip and fall accident victims to seek compensation for losses by bringing a personal injury lawsuit against the negligent property owner.
Suppose an accident victim reaches a settlement with the owner's insurance company or a court rules in the victim's favor. In that case, the victim may be able to recover financial losses as well as compensation for pain and suffering. In limited circumstances, when gross negligence or intentional harm caused the accident, the victim may also be able to recover punitive damages.
The following are common examples of damages that a San Diego slip and fall victim may be able to recover compensation for:
Medical treatment costs, including ambulance and emergency room service, hospitalization, X-rays, surgery, follow-up visits, medication, and travel to and from the hospital or doctor's office.
Estimated future medical expenses for catastrophic injuries requiring ongoing treatment and care.
Rehabilitation costs for visits with specialists such as physical therapists, speech therapists, occupational therapists, mental health professionals, or any other specialist who helps the victim regain lost functions, coping with disabilities, or working through the emotional trauma of a permanent injury.
Expenses for assistive devices such as walkers, canes, and wheelchairs.
Lost wages for time away from work.
Estimated future lost wages when a catastrophic injury prevents a victim from returning to their job or seeking employment in the future.
Home modification expenses to make an accident victim's home more accessible by installing handrails, wheelchair ramps, or making any other needed accommodations.
Physical pain and suffering.
Mental anguish.
Loss of consortium with a spouse.
Decreased quality of life.
California law also allows certain surviving family members to take legal action if a loved one dies due to a personal injury accident. Eligible survivors sometimes receive compensation from one or both of two types of claims after the death of a loved one: a wrongful death claim and/or a survivor claim. Wrongful death claims are complex in California, so it's best to consult with an experienced slip and fall injury attorney who can advise you on the best course of action for you and your family. Eligible survivors sometimes receive compensation for some of the above losses as well as funeral expenses and burial costs.
Compensation is based on the claimant's specific relationship with the deceased. For example, minor children who lose a parent sometimes receive compensation for loss of guidance and parental support. Similarly, widows and widowers sometimes receive compensation for loss of companionship. A San Diego slip-and-fall accident lawyer can answer any questions you have related to the death of a loved one after a slip-and-fall accident.
How Much Can I Recover for San Diego Slip and Fall Accident Injuries?
Every case is unique, and the amount that may be recoverable depends on the unique facts of the case. The best way to get an estimate on the strength and value of your potential case is to schedule a free case evaluation with a San Diego slip and fall lawyer.
In determining your estimated case value, some of the factors that a slip and fall lawyer will take into account include available insurance coverage; the extent of injuries suffered; and the likelihood of success if the case goes to trial. As noted above, at Gomez Trial Attorneys, our case results for slip and fall cases include multiple multi-million dollar settlements and jury verdicts. Each case is unique, and we cannot guarantee results, but we can assure you that we are committed to fighting for San Diego slip and fall accident victims who were harmed by someone else's actions or inactions.
What Should I Do if the Liable Party's Insurance Company Offers me a Settlement for my San Diego Slip and Fall Injuries?
We strongly recommend contacting a San Diego personal injury law firm, like ours, with significant experience in slip and fall cases.
Often, insurance companies will offer what looks like a decent settlement offer on the surface but will not provide you with the compensation you really deserve, such as compensation for your medical expenses and compensation for the losses you faced, including items like your lost wages and your pain and suffering.
Talk to Gomez Trial Attorneys before accepting any settlement offer, especially one that does not seem to reflect the compensation you really deserve for your injuries. A San Diego slip and fall lawyer can provide you with a better idea of what the negligent party owes you and negotiate with the insurance company to help increase your odds of securing it. Additionally, we know how to push back and get a higher offer when insurance companies try to give you a low-ball offer. In fact, our firm has a reputation among insurance companies that helps us get their best offer as early in the case as possible.
Common Defense Strategies for a San Diego Slip and Fall Claims
If you've been injured in a slip and fall that someone else is liable for, you would hope that the liable party would "do the right thing." Unfortunately, this is not what usually happens. Instead, the property owner or other defendant in a slip and fall case and/or their business or homeowners' insurance carrier will usually go to great lengths to undervalue an injured person's claim. In fact, in many cases, insurers do their best not to pay on a claim at all. After all, insurance companies do not stay in business by paying every claim or settling every lawsuit that comes their way.
Depending on the situation and circumstances of your slip and fall injury, the insurer or the insurer's lawyers will typically use one or more of the following strategies in an attempt to reduce or eliminate their financial liability:
Argue that your injuries aren't as severe as you claim.
Argue that your fall did not cause injury; instead, you have pre-existing injuries.
Argue that you fell because you were distracted by your cell phone, a friend, eating or drinking, or engaging in some other distracting activity that caused you to miss the obvious hazard in your path.
Argue that you were in an area restricted to visitors.
Argue that you ignored posted signs, markings, or verbal warnings about the hazard that led to your fall.
Argue that you did not have permission to be on the property and you were trespassing. Property owners have no obligation towards trespassers or liability if a trespasser suffers injuries on their property, with two caveats. Property owners cannot set traps for trespassers, nor can they intentionally harm trespassers without opening themselves up to liability.
Argue that you tripped over your own feet because no hazard existed.
Argue that a reasonable person would have seen the hazard, avoid it, and avoided the fall.
Experienced and skilled slip and fall injury attorneys can anticipate the strategies the defense's legal teams and insurance companies will use to try to avoid liability. In many cases, a lawyer can anticipate these tactics based on the circumstances of a slip and fall accident.
What to Do After a San Diego Slip and Fall Accident
What Should I Do to Protect Myself After a Slip and Fall Accident in San Diego?
After a slip and fall accident, your first priority should be getting medical care and treatment and taking care of your health. Your second priority is taking steps to preserve your claim and improve your likelihood of success.
As a starting point, after a slip and fall accident, make sure you do the following:
#1 Seek medical attention. Any time you take a hard fall, even if you do not believe that you suffered substantial injuries in your accident, make sure to visit a doctor. A doctor can evaluate the potential extent of your injuries and make sure you didn't miss any injuries, including broken bones. If you fail to seek treatment, it could lead to additional suffering: a longer healing time or even a poorer prognosis for your recovery.
A doctor's report can also provide vital evidence that will establish when your injuries took place. If you suffer back and neck injuries in your accident, but do not seek medical attention until well after the accident, you may end up struggling to prove that your injuries occurred in that particular fall.
Report the accident. Many businesses have protocols in place that establish how they will handle accidents, including slip and fall accidents, on the premises. Report your fall to management at the business and fill out an incident report if needed. This report can serve as vital evidence in your case.
#2 Collect evidence, if possible. Sometimes, after a slip and fall accident, you might suffer such severe injuries that you cannot move safely around the scene of the accident. Other times, you may find that you can take photos or take other steps to record the accident. You may want to take pictures of the features that caused your accident or collect contact information for a witness who saw what happened. That evidence may later prove vital in establishing what led to your accident.
You should not, however, do anything (including trying to collect evidence) that may make your injuries worse or put you in an unsafe position.
#3 Contact an attorney. As soon as possible, get in touch with an experienced San Diego slip and fall accident injury attorney to learn more about your rights, including your right to compensation after a serious accident.
How Should I Deal with My Medical Bills After a San Diego Slip and Fall Accident?
As the individual who was injured in a San Diego slip and fall accident, you will need to make arrangements to manage your medical bills. While a slip and fall injury claim can help provide you with much-needed compensation that will allow you to pay those bills, the liable party will not pay those bills for you. Instead, the liable party will issue payment to you based on the terms of the settlement or court award. You can then use those funds to manage your bills, including your medical expenses.
Your medical insurance can provide a great deal of assistance in the aftermath of your accident, especially if you have long-term injuries that will require ongoing care. Talk to your insurance provider to learn more about what coverage you have, including coverage for items like durable medical equipment and long-term hospitalization or a stay in a long-term care facility, if needed. You may also want to ask your insurance provider how the circumstances of your injury can affect your coverage.
Other San Diego Slip and Fall Case FAQs
My Slip and Fall Occurred on a Friend's Property in San Diego. Can I Still File a Slip and Fall Injury Claim?
Yes. Private homeowners owe all visitors, including friends, a duty of care. If you suffer a serious injury due to negligence on the part of a homeowner, even if that homeowner is your friend, you may still have grounds for a slip and fall injury claim.
Suppose, for example, the stairs on your friend's back porch have rotted through. Your friend knows about the hazard but has taken no steps to repair those stairs: he simply chooses not to use them. Unfortunately, he did not warn you about the danger, which resulted in a serious fall. Because your friend allowed the danger to exist, you had the right to visit the property, and your friend took no steps to protect you, including warning you about the possible hazard, you may have grounds to file a claim for your fall.
Many people worry that filing a slip and fall injury claim against a friend or family member will harm the relationship. Most homeowners, however, carry insurance policies designed to protect against damage to the home or injuries to visitors to the property. Most of the time, the homeowner will not face significant financial losses from that claim. You, however, may suffer immense financial losses if you try to manage your injuries and associated bills on your own without filing a claim.
I Slipped and Fell Due to a Spill, But Did Not Think I Suffered Serious Injuries. Later, I Found Out That I Had Suffered a Serious Injury to My Back. Can I Still File a San Diego Slip and Fall Injury Claim?
You still have the right to file a slip and fall injury claim even if you did not go to the hospital or visit a doctor immediately after the accident. Proving your claim and injuries may be more difficult than if you had received treatment immediately, but it is still possible. Talk to an attorney as soon as you discover your injuries to learn more about the steps you prove your injuries so you can get the compensation you deserve.
What Happens If the San Diego Premises Owner Does Not Carry Insurance? Can I Still File a Slip and Fall Claim?
You may still have grounds for a slip and fall claim, even if the premises owner does not carry insurance. However, it is likely to be more difficult to collect on your claim, particularly if the injury occurred on a private homeowner's property instead of on a business's commercial property. Contact Gomez Trial Attorneys to learn more about your right to compensation and how the property owner's insurance may affect it.
Do I Really Need an Attorney to Handle My San Diego Slip and Fall Accident Claim?
Yes. While you are legally allowed to represent yourself in pursuing your claim, we don't recommend it. Whether you suffered a broken hip, traumatic brain injury, or back and neck injuries from your fall, a slip and fall attorney can help you better understand your right to compensation and help you effectively fight for the compensation you deserve.
Personal injury attorneys investigate the accident, gather relevant evidence from the scene of the accident, talk to witnesses, search for previous complaints, and build the strongest case possible to prove a property owner's negligence led to the injury. This gives accident victims the best chance of receiving the maximum compensation for their claim.
Some of the many things slip and fall attorneys do include:
Help collect evidence related to your claim. An attorney can go over all the details of your claim, including how your accident occurred, whether the liable party knew about the hazard, and how those hazards impacted your accident. Often, an attorney can help collect vital evidence that will help establish exactly how your accident occurred: video footage, photos of the scene of the accident, or witness testimony, for example. An attorney can also go over your medical records and use them to help establish the extent of your injuries and your limitations.
Put together an effective, compelling claim to help you maximize your odds of receiving compensation. A simple recitation of events may not clearly show how your injuries occurred. An attorney can take the situations that led to your accident, put them together, and offer a compelling claim that will increase your odds of receiving the compensation you deserve.
Offer support and advice during every stage of your claim. A slip and fall injury claim can leave you with a lot many questions, from how much compensation you should expect to how to handle conversations with the insurance company. An attorney can help offer advice and support, from helping you decide how long to negotiate to taking over those negotiations for you. If you have to go to court, having an attorney on your side may prove vital to presenting your case.
At Gomez Trial Attorneys, our slip and fall accident lawyers have had many clients that try to pursue their case on their own only to later realize that the case is consuming their life and that they can't google what to do in certain situations like how to respond to a "motion to dismiss" from a defendant. Gomez Trial Attorneys is here for you whether your accident just happened and you need an attorney, or you want to hire one because you started working on the case alone and have realized you need help.
Get the Help You Need from Gomez Trial Attorneys After a San Diego Slip and Fall Injury
Above, we've discussed the most common questions victims ask our San Diego slip and fall accident lawyers, but you. Still, you may have other questions about the specific details of our potential claim as well as the experience of our firm. We'd be to answer your questions during a free slip and fall injury case consultation. Contact us at 833-GET-GOMEZ or here to set up your evaluation.
Injured in an accident? Get a real trial lawyer. Get Gomez.
---
655 West Broadway, Suite 1700
San Diego, CA 92101
Our Process...
Easy as 1. 2. 3!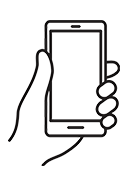 We will determine your case and submit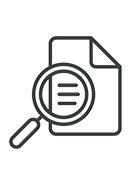 You will get regular update from us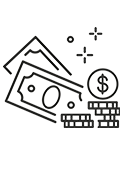 Collect your compensation

"John helped me find doctors, he referred me to his neurologist, his physical therapist, I mean, anything I needed he was right there, every step of the way. I couldn't have asked for a better result from all of this, I would absolutely recommend Gomez Trial Attorneys."

"During the time I was working with Gomez Trial Attorneys, they treated me very, very well. 100% of the time, they believed me, and they were very compassionate. They felt sorry for what happened and they understood the therapy process."

"They held my hand the whole time and kept me in the loop every aspect of my case which was very refreshing to me. They helped me get my settlement offer as fast as possible and I was able to keep my farm"

"The Gomez experience was the best experience it could be for me really, only positive things to say. They really were there every step if the way. Thanks to Gomez Trial Attorneys my dad is able to support my family as a single father"

"He opened the door for me to join his firm to help other brain Injury survivors and I never met another firm who is like this who was so understanding and caring who took the extra step and walked the extra mile with their clients and this is the best"

"I am very satisfied with the outcome with Gomez and I would definitely recommend Gomez to anybody, we tell people all the time, Get Gomez! They are really thorough with everything and they make you feel real comfortable."

"Just helped us through, guided us through, I kept notes all those years, we had questions all the time and they would always keep us informed of what was going on. They just unlayered it, layer by layer, I've never seen anything like them. Thank God for them."
Get your
free consultation
24/7 Support & Free Consultation