San Bernardino Ridesharing Attorney
All San Bernardino Case Types
San Bernardino Ridesharing Attorney
WHAT YOU NEED TO KNOW ABOUT RIDESHARE ACCIDENT CLAIMS IN SAN BERNARDINO, CALIFORNIA
Ridesharing services have completely revolutionized not only how we travel but how we view mass transit as well. Gone are the days when we needed a motor vehicle or public transit services to get us to our destinations. Today, with a click of a button, we can have a ride to get us to wherever we need to go in a matter of minutes.
However, even though ridesharing services have become essential to providing convenient and beneficial services for tourists and citizens of the San Bernardino area, these services are not without their problems. Because the top ridesharing companies allow almost anyone to become a driver with very few background checks or little training, ridesharing accidents can cause devastating harm, debilitating injuries, and astronomical medical expenses.
Fortunately, the San Bernadino rideshare accident lawyers at Gomez Trial Attorneys, we have a comprehensive understanding of the laws that govern these ridesharing accident claims in San Bernardino, and we are ready to fight to protect your rights and pursue justice on your behalf.
GOMEZ TRIAL ATTORNEYS: WHO WE ARE
At Gomez Trial Attorneys, we have successfully resolved some of California's most complicated legal cases, including Kristin Rossum's American Beauty Murder 
case
, the runaway Lexus 
case
 that caused the tragic death of California Highway Patrol (CHP) Officer Mark Saylor and his family, and the Pizza Hut delivery driver 
case
. Founded by award-winning attorney John Gomez, Gomez Trial Attorneys consists of lawyers and staff who go above and beyond for their injured clients. We understand how challenging a time this is for these victims, and we want to help them by bringing our experience, knowledge, and tenacity to the table in every case. At Gomez Trial Attorneys, our legal team has the resources, skills, and track record to take on the largest cases and go after the results that our clients want. In the last fifteen years, we have collected over $750 million in settlements and verdicts, with more than 135 of these awards totaling around $1 million each. We have also obtained jury verdicts of more than $1 million, $10 million, and even $100 million. Some of our 
latest judgments and awards
 have included:
$20,000,000 for a wrongful death settlement
$13,500,000 for a brain injury jury verdict
$12,300,000 for a mild traumatic brain injury jury verdict
$3,125,000 for an auto accident settlement
HOW DOES THE LAW DEFINE RIDESHARING SERVICES?
The law considers 
rideshar
es transportation network companies, sort of like taxi and bus companies. However, unlike taxicabs, you cannot hail rideshares from the street. Instead, passengers use a website or a mobile application to find drivers of vehicles for hire. The two biggest ridesharing companies in the United States are Uber and Lyft. For passengers to use a ridesharing company, they will need:
A Paypal account or a credit card;
A smartphone; and
The ridesharing app.
10 COMMON CAUSES OF SAN BERNARDINO RIDESHARING ACCIDENTS
In San Bernardino, some of the most common causes of ridesharing accidents include:
Excessive speeding
Inexperienced drivers
Failing to yield
Bad weather conditions
Fatigued drivers
Driving under the influence of drugs or alcohol
Distracted driving
Violating traffic laws
Road rage
Car malfunction
Even though human error produces most ridesharing accidents, they can also result from other causes.
15 COMMON INJURIES RESULTING FROM A SAN BERNARDINO RIDESHARING ACCIDENT
Ridesharing accidents can result in devastating injuries that affect almost every part of the body. Typically, these accidents result in the following common injuries:
Traumatic brain injuries
Head and neck injuries
Back injuries
Deep lacerations
Broken bones or fractured bones
Soft tissue injuries
Spinal cord injuries
Burns
Internal injuries
Internal bleeding
Disfiguring facial injuries
Scarring
Foot and ankle injuries
Hand and wrist injuries
Bruising and road rash
WHO IS LIABLE FOR A SAN BERNARDINO RIDESHARE ACCIDENT?
One of the most common questions that people have after a rideshare accident is who is liable for the resulting damages. The answer to this question, however, is not as straightforward as many hope. Ridesharing services are unique, and as a result, specific scenarios can affect liability. Consequently, before you can determine insurance liability, you will need to examine:
What was the cause of the ridesharing accident?
Who were you in this accident? Were you the rideshare driver, a pedestrian, a motorist in another vehicle, or a rideshare passenger?
Was the rideshare driver on duty at the time of the accident?
Even though both Uber and Lyft have insurance policies that cover their drivers while on duty, determining insurance liability is one of the most tedious and complex steps in the process of filing a San Bernardino rideshare claim after an accident. That is why working with Gomez Trial Attorneys is so crucial. Our skilled San Bernardino rideshare accident lawyers can help you overcome the legal hurdles that come with these proceedings and assist you as you go after maximum damages.
RIDESHARE INSURANCE AND HOW IT WORKS FOLLOWING AN ACCIDENT
Understanding rideshare insurance policies can prove confusing, especially when you are looking for financial recourse following a San Bernardino rideshare accident. To help simplify the complexities involved with this insurance, here are the most common insurance-related periods of which you need to be aware:
PERIOD 0: THE RIDESHARE DRIVER IS OFFLINE, OR THE APP IS OFF.
If a crash occurs during this period, then the driver's personal insurance coverage applies, which means that the policy needs to meet California's minimum auto 
insurance requirements:
$15,000 for bodily injury coverage per person injured in an accident
$30,000 for bodily injury coverage per accident
$5,000 for damage to property
PERIOD 1: THE RIDESHARE DRIVER HAS THE APP TURNED ON BUT HAS NOT YET RECEIVED A RIDE REQUEST.
Although ridesharing insurance coverage is typically active during this period, the coverage only offers liability coverage for other motorists or passengers. That is why drivers must have additional insurance to cover:
$50,000 for bodily injury coverage per individual injured in a crash
$100,000 for bodily injury coverage per accident
$25,000 for property damage coverage per accident
The driver's personal insurance policy may cover these minimums, or the rideshare service may offer enough coverage. However, drivers must confirm with the rideshare company whether they need to purchase this additional insurance themselves. For instance,
 Uber
 provides this liability insurance for drivers during Period 1 if the driver does not have a personal rideshare policy.
PERIODS 2 AND 3: THE RIDESHARE DRIVER WAS NOTIFIED OF A REQUEST AND IS EN ROUTE TO PICK UP THE PASSENGER OR IS ACTIVELY TRANSPORTING THE PASSENGER.
Once the app pairs a driver with a customer, the driver will have insurance coverage through either Uber or Lyft until dropping the passenger off at his or her destination. In California, during this period, the rideshare company must carry a $1 million liability insurance policy. However, companies may also offer additional coverage. For example:
Uber provides its drivers with $1,000,000 of uninsured and underinsured motorist bodily insurance coverage. In addition, Uber also provides drivers with comprehensive and collision coverage with a $1,000 – $2,500 deductible, as long as the driver carries personal collision coverage as well.
Lyft also provides its drivers with comprehensive and collision coverage, as long as drivers have collision coverage on their own personal auto insurance policy. However, Lyft has a deductible of $2,500, which drivers must pay out of pocket before Lyft's policy will cover any damages.
SIGNIFICANT DIFFERENCES BETWEEN A TAXI AND A RIDESHARE SERVICE
Taxis are often owned, maintained, and inspected by taxi companies and leased to a driver. Additionally, counties or cities tend to 
strictly regulat
e taxi drivers, ensuring that they meet specific criteria before they may drive and transport customers. Taxis are often hailed from a sidewalk, especially in big cities, or by the exit of a train station or airport. Once they arrive at their destinations, passengers will need to pay with either a credit card or cash before leaving the taxi. In comparison, rideshare companies operate slightly differently. First, passengers can only hail a rideshare service through an app, where they will indicate where they are going, the number of people they are with, and other specifics that the driver needs to know. When these passengers get dropped off, they do not pay in cash. They make all payments through the app, where the passenger's credit card is likely already on file. At the end of their trip, the app will ask the passenger to leave the driver a rating so that other passengers know what to expect for future rides.
SIX ACTIONS YOU NEED TO TAKE FOLLOWING A SAN BERNARDINO RIDESHARING ACCIDENT
You need to remember that the process of filing a San Bernardino rideshare claim for the harm you endured begins at the crash scene. That is why if you are ever in a San Bernardino ridesharing accident, you must take these six steps to get the fair recovery you require:
Contact the police immediately. Following a rideshare accident, you need to contact 911. This is the quickest way to get Emergency Medical Services (EMS) to the scene and get your accident on record. Once police officers arrive at the scene, they can promptly investigate the crash and write down their findings in police reports. If you decide to pursue a legal claim, this report can provide you with essential information regarding what happened and who was at fault.
Start collecting evidence. If it is safe, try to take as many photos and videos of the accident scene as you can. Include time-stamped photographs of the position of the vehicles involved in the crash, skid marks on the road, any visible injuries, property damage, the inside of the cars, any traffic signs near the impact, the weather conditions at the time of the accident, and any other evidence that can help show what happened.
Exchange information with the other individuals involved in the accident. Exchange information with all of the drivers involved in the crash, and make sure to get names, contact information, driver's license numbers, license plate numbers, and insurance information. If you can, try to take pictures of all of this information as well.
Get witness contact details. If any bystanders witnessed the accident, get their names and contact information. Eyewitness statements can confirm your story's details and convince insurance companies and/or courts of the legitimacy of your injuries and the value of your claim.
Keep a journal. Following the accident, make sure you write down the details of your accident, injuries, and recovery in a journal. Include specific details about the accident, the medical treatments you need, how you feel, the extent of your pain and suffering, and how the crash has changed your life. Over time, memories of the accident will fade. Having a journal can help keep the crucial details of the accident fresh while also providing your lawyer with vital evidence regarding the extent of your pain and suffering.
Contact an experienced San Bernardino ridesharing accident lawyer at Gomez Trial Attorneys. Make sure you contact our experienced San Bernardino rideshare accident lawyers as soon as possible following your accident. The right lawyer will promptly get to work investigating your crash, help you navigate the complicated claims process, and fight to recover maximum compensation on your behalf.
SAN BERNARDINO RIDESHARING LAWYER FAQS
It is essential to understand that an accident with a rideshare vehicle is not your average car crash claim. Quite often, victims of this type of accident may qualify to pursue additional insurance coverage, depending on the circumstances of their case. However, because rideshare services are still a relatively new industry, auto accidents involving these services often prove difficult to handle due to the changing landscape of the laws that regulate these businesses. To better help interested individuals understand what these rideshare accidents involve, we have prepared the following answers to some of the questions that we hear most frequently from our clients. We hope to provide you with the clarity and the legal answers you need and to show you how Gomez Trial Attorneys can help tackle these challenging claims and fight for compensation and justice on your behalf.
1. WHAT ARE THE DIFFERENT TYPES OF SAN BERNARDINO RIDESHARE ACCIDENT CLAIMS?
In general, there are four main claims that can result from a San Bernardino rideshare vehicle crash. They include:
A rideshare driver was harmed while picking up, driving, or dropping off a passenger.
A passenger was injured in the ridesharing vehicle during a ride.
Another automobile motorist was injured in an accident that involved a ridesharing vehicle that was performing ridesharing services.
Passengers in another motor vehicle were injured in an accident with a rideshare vehicle that was on its way to pick up a passenger.
When you work with Gomez Trial Attorneys following a rideshare accident, we can go over your case, figure out what happened, and help you determine whether you have a viable claim.
2. IF I AM IN A SAN BERNARDINO RIDESHARE ACCIDENT, WHO IS RESPONSIBLE FOR MY INJURIES?
In California, responsibility for most motor vehicle crashes depends on negligence. This includes automobile accidents that involve rideshare vehicles. If a rideshare motorist was negligent in causing an accident, that driver may face liability for the injuries caused to other motorists and/or passengers. To recover these damages, however, the injured individual must prove:
The defendant owed the victim a duty of care;
The defendant breached this duty of care;
This breach was the proximate and direct cause of the victim's harm; and
This breach resulted in the victim's damages and losses.
Typically, when it comes to duty of care, drivers must use reasonable care when driving their motor vehicles. This means that motorists need to watch out for other cars, as well as obstacles and pedestrians. Drivers also need to drive at safe speeds, avoid aggressive driving, and pay attention to the roads. When a driver fails to use reasonable care, it may constitute negligence. In many cases, it may prove extremely complicated to establish fault following a rideshare accident. When you work with Gomez Trial Attorneys, however, you do not have to worry about handling these legal complexities on your own. Once retained, our legal team can promptly get to work, investigating the accident, figuring out who was at fault for your injuries, and going after all the parties responsible for your harm.
3. IF I WAS INJURED IN A SAN BERNARDINO RIDESHARE ACCIDENT AS A PASSENGER, WHAT LEGAL REMEDIES DO I HAVE?
Ridesharing services in California are considered
 transportation network companies
 (TNCs). This means that under state law, passengers who sustain injuries while riding in ridesharing vehicles are typically covered by the company's commercial liability coverage. Consequently, the injured passenger may file a claim against the rideshare driver and the rideshare company's $1 million commercial policy if the damages exceed the rideshare driver's insurance coverage.
4. WHAT DAMAGES MAY I COLLECT IN A SAN BERNARDINO RIDESHARE ACCIDENT CLAIM?
If you have suffered harm in a rideshare accident, you may qualify to recover certain types of compensation. In California, this compensation often includes economic, non-economic, and even punitive damages. Economic damages. These damages refer to the actual and verifiable losses that result from an accident. They include:
Medical bills, including past, present, and future medical expenses (such as doctor visits, surgeries, hospital stay, and medications)
Lost wages
Lost earning capacity
Personal property damages
At-home nursing care
Replacement services, such as childcare services or grocery shopping services
Rehabilitative therapy, such as occupational and physical therapy
Other out-of-pocket expenses
Non-economic damages. These damages also result from the accident, but are considered subjective and difficult to quantify. Non-economic damages include:
Pain and suffering
Emotional anguish
Loss of companionship
Loss of consortium
Loss of enjoyment of life
Loss of a limb
Loss of reputation
Scarring
Disfigurement
Punitive damages. Unlike compensatory damages, which are awarded to victims to compensate them for their losses,
 punitive damages
 punish a defendant for any intentional, reckless, or fraudulent wrongdoings and deter the defendant and others from committing similar actions in the future. Consequently, courts only award punitive damages in rare and exceptional cases. Wrongful death claims. If the rideshare accident resulted in a fatality, then the surviving family members may qualify to recover damages associated with the death. In California, eligible family members may file a 
wrongful death claim 
to recover:
Funeral expenses
Burial expenses
Financial losses
Compensation for the loss of support and companionship
5. HOW MUCH IS MY SAN BERNARDINO RIDESHARE ACCIDENT CASE WORTH?
Unfortunately, it is almost impossible for an attorney to determine the exact value of your accident case. This is because there are just too many factors that can impact the value of a claim. For instance, you must consider:
The types of injuries endured
The severity of these injuries
Whether the injuries resulted in a permanent disability
Whether doctors believe you can make a full recovery
The extent of the pain and suffering
The number of medical treatments you will need now and in the future
The defendant's culpability
The credibility of the evidence and witnesses presented
The ripple effect the accident and the injuries have on your life going forward
Even though we cannot predict or guarantee the exact amount of financial compensation that you can receive, at Gomez Trial Attorneys, we can assure you that we will fight hard to recover maximum compensation on your behalf.
6. IF MY INJURIES APPEAR MINOR, DO I STILL NEED TO SEE A DOCTOR FOLLOWING MY SAN BERNARDINO RIDESHARING ACCIDENT?
Yes, regardless of how minor your injuries may seem, you still need to get examined by a doctor. Many times, dangerous and deadly injuries, such as 
traumatic brain injuries,
 can take a few days to manifest. The longer you wait to seek medical help, the worse the condition can become—ultimately leading to devastating consequences. For these reasons, do not wait to see a doctor after your accident. Have a medical professional check you over for any underlying injuries. In addition, after your medical examination, the doctor will write down the findings in a medical report. This medical report can provide you with a direct link between your injuries and the ridesharing accident, which may prove beneficial, especially if the insurance company tries to argue that your injuries resulted from a subsequent event or a pre-existing injury.
7. IF THE INSURANCE COMPANY CALLS ME AFTER MY SAN BERNARDINO RIDESHARING ACCIDENT, WHAT SHOULD I SAY?
When talking to insurance companies, you need to remember that what you say can potentially hurt your case. Insurance companies want to make money, just like any other business. To accomplish this goal, they will try any tactic possible to lower the amount of your claim or deny it altogether. That is why when you are discussing your rideshare accident with an insurance company, you need to be careful what you say. Stick to only the basics of the accident, and let the insurance adjuster know that your rideshare accident attorney will handle all communications going forward. When you work with Gomez Trial Attorneys, we can take over these discussions and ensure that you do not say anything that may impact your claim while negotiating for maximum compensation.
8. HOW MUCH TIME DO I HAVE TO FILE AN INJURY CLAIM FOLLOWING MY SAN BERNARDINO RIDESHARING ACCIDENT?
The statute of limitations dictates how much time you have to file a claim following a ridesharing accident. If you do not file your claim by this deadline, you may lose your right to sue and recover financially for your injuries. Under California's statute of limitations law, the time limit for filing an injury claim following a ridesharing accident is
 two years 
from the injury date. However, this statute of limitations rule also contains numerous exceptions, which can shorten or lengthen the amount of time you have to file. That is why you must discuss your case with a San Bernardino rideshare accident attorney as quickly as possible. At Gomez Trial Attorneys, we can help you not only figure out how much time you have to file your case but also ensure that we file all of your legal documents correctly and within the appropriate time frames.
9. IF THE INSURANCE COMPANY OFFERED ME A SETTLEMENT AFTER MY SAN BERNARDINO RIDESHARING ACCIDENT. SHOULD I ACCEPT IT?
Even though it may seem like a no-brainer to accept the money offered to you from the insurance company, it may not always be in your best interest to accept an early settlement offer. These insurance companies will often provide you with a low-ball settlement offer shortly after your crash, hoping you accept it quickly. This meager amount rarely covers any of your current expenses, let alone your future bills. For these reasons, we recommend that you wait to accept any settlement until you have finished all of your medical treatments. This can provide you with a better understanding of what your future care will look like and how much money you will need to handle all of these expenses. At Gomez Trial Attorneys, we can go over any settlement offer you receive and determine if it is fair. If it is not, we can go back to the negotiation table and fight for one that is.
10. FOLLOWING MY RIDESHARE ACCIDENT, WHY DO I NEED AN EXPERIENCED SAN BERNARDINO RIDESHARE ACCIDENT LAWYER AT GOMEZ TRIAL ATTORNEYS?
Following a San Bernardino rideshare accident, you have enough on your mind. You are likely already dealing with immense stress, significant injuries, and a slew of other issues that need your attention. You do not need the added stress of navigating a complicated rideshare accident claim on your own. When you work with Gomez Trial Attorneys, our experienced San Bernardino rideshare accident attorneys can tackle these complex claims for you and provide you the legal help you need, including the following:
We can investigate your case thoroughly and make sure to secure the valuable evidence needed to prepare a comprehensive claim on your behalf.
We can answer any questions you have while going over the legal options you can pursue.
We can make sure we file all legal motions accurately and within the statute of limitations.
We can handle all the discussions and negotiations with the insurance company and fight for a fair settlement.
We can take your case to trial if the other side is unwilling to negotiate and go after maximum compensation.
If you or a loved one has sustained injuries in a San Bernardino rideshare accident, do not wait any longer to get the legal assistance you need. Contact Gomez Trial Attorneys today for a free case review and to discuss any further ridesharing accident questions that you may have. At Gomez Trial Attorneys, we have the experience and resources necessary to tackle even the most complicated ridesharing accident cases. Our firm's founder, John Gomez, has won San Diego's Outstanding Trial Lawyer award 11 times, more than any other attorney, and we have recovered more than $750 million over the past 15 years on behalf of our clients. While we cannot guarantee a favorable result in your case, we can point to our 
client testimonials
 as evidence of our past success. Contact Gomez Trial Attorneys today 
online
 or by calling 866-TRIAL LAW (866-874-2552).
INJURED IN AN ACCIDENT? GET A REAL TRIAL LAWYER. GET GOMEZ
Our Process...
Easy as 1. 2. 3!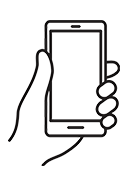 We will determine your case and submit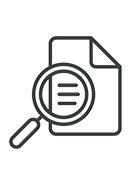 You will get regular update from us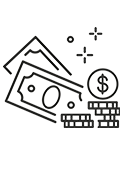 Collect your compensation

"John helped me find doctors, he referred me to his neurologist, his physical therapist, I mean, anything I needed he was right there, every step of the way. I couldn't have asked for a better result from all of this, I would absolutely recommend Gomez Trial Attorneys."

"During the time I was working with Gomez Trial Attorneys, they treated me very, very well. 100% of the time, they believed me, and they were very compassionate. They felt sorry for what happened and they understood the therapy process."

"They held my hand the whole time and kept me in the loop every aspect of my case which was very refreshing to me. They helped me get my settlement offer as fast as possible and I was able to keep my farm"

"The Gomez experience was the best experience it could be for me really, only positive things to say. They really were there every step if the way. Thanks to Gomez Trial Attorneys my dad is able to support my family as a single father"

"He opened the door for me to join his firm to help other brain Injury survivors and I never met another firm who is like this who was so understanding and caring who took the extra step and walked the extra mile with their clients and this is the best"

"I am very satisfied with the outcome with Gomez and I would definitely recommend Gomez to anybody, we tell people all the time, Get Gomez! They are really thorough with everything and they make you feel real comfortable."

"Just helped us through, guided us through, I kept notes all those years, we had questions all the time and they would always keep us informed of what was going on. They just unlayered it, layer by layer, I've never seen anything like them. Thank God for them."
Get your
free consultation
24/7 Support & Free Consultation