San Bernardino Sexual Abuse Lawyers
All San Bernardino Case Types
San Bernardino Sexual Abuse Lawyers
Dealing with the aftermath of abuse can be devastating for the victim and their loved ones. There is no right or wrong way to respond to abuse. The only thing that matters is your safety and well-being. Help is available to San Bernardino residents, and several local and national resources can also help you get the care you need.
California law offers protection for sexual abuse survivors through both the criminal and civil court systems. To learn more about your rights in a civil case after sexual abuse, contact a compassionate San Bernardino personal injury lawyer at Gomez Trial Attorneys at (619) 237-3490.
ABOUT GOMEZ TRIAL ATTORNEYS
At Gomez Trial Attorneys, we understand this is a difficult time. Making sure you feel comfortable is part of our job. At the heart and soul of our firm is a group of individuals who care about one another and the San Bernardino community we serve. We are here to provide compassion, support, and guidance every step of the way. We believe in dedicated representation.
Your voice deserves to be heard, and we are here to try to make that happen. When clients retain our firm, we match them with an attorney who strives to meet their individual needs and fights for a positive outcome. If you are not comfortable, let us know. Your case should be about you and what you want. To learn more about our team, visit our online attorney profiles.
WHAT IS SEXUAL ABUSE?
The Center for Family Justice defines sexual violence as "any sexual contact or behavior that happens without your consent." It is that straightforward. If another person forces you to engage in sexual activity, that act is abuse. It does not have to be completed rape or completed abuse. It only has to be intentional and against your will. When it comes to consent, it is not as simple as "yes" or "no." California law protects victims who cannot give consent because they are disabled, mentally incapacitated, or under the age of 18.
According to the National Sexual Violence Resource Center, nearly one in five women is the victim of sexual assault. For men, one in 71 will experience sexual abuse at some point in their life. Over 40 percent of women experience their first rape before the age of 18. Sexual abuse is never okay. It is a violation of someone's trust and personal space.
Under California law, several acts fall under the definition of sexual abuse. They include:
Unwanted touching of a person's sexual parts
Sexual harassment
Rape
Statutory rape
Every case is unique. If you believe you are the victim of abuse, you should speak to an attorney to have your case evaluated. An experienced San Bernardino sexual abuse attorney could review the facts and help you determine the best course of action moving forward.
WHERE DOES ABUSE HAPPEN?
The sad reality is sexual abuse can happen anywhere, even in San Bernardino. Recent news stories have demonstrated just how prevalent sexual abuse is. Statistics show that sexual abuse is likely to be at the hands of someone you know or love. When abuse happens in a public place, such as a business or organization, there may be more than one party that holds liability.
These locations could include:
The workplace
Church
Daycares
Nursing homes
Schools or college campuses
Sports organizations
Community centers
Most victims of abuse do not report the crime. If someone reports abuse, take the claim seriously. Acting promptly may help prevent further abuse. If you see something, do something. For a list of local resources, visit the California victim's resources page.
THE DIFFERENCE BETWEEN A CRIMINAL CASE AND A CIVIL CASE
After an assault, you have the option to file a criminal case and/or a civil case against your abuser. The outcome of one does not typically affect the other. In other words, even if a criminal court finds your abuser not guilty, you may still pursue a civil case.
During a criminal case, a judge or jury evaluates the evidence to determine whether the accused is guilty of a crime. If they are proven guilty, the court issues a punishment that is deemed to be commensurate with the crime. In a civil case, there is a different burden of proof to find the defendant liable for your damages. If the proceedings are in your favor, the judge can order the defendant to pay for your damages.
THE LONG-TERM CONSEQUENCES OF SEXUAL ABUSE
The effects of sexual abuse do not simply disappear. Victims of abuse often live with the pain and memories long beyond when the abuse ends. Every person responds to abuse differently, and children who have been abused tend to respond differently than adults. It is important to understand that there is no right way to cope. You need to take care of yourself. If you are struggling, reach out. Your doctor or local clinic could connect you with resources to get the care you need.
Common long-term effects of sexual abuse include:
ANXIETY
Trauma can change the way you view things. It can affect your sense of security and your ability to let others in. According to DoSomething.org, nearly 30 percent of adults will suffer from anxiety at some point in their life. Even if you have never suffered from anxiety before, a traumatic event, such as abuse, can cause anxiety. Psychological counseling or medication may help lessen the symptoms of anxiety.
Common symptoms include:
A constant feeling of dread
Excess worrying
Nervousness
Increased heart rate
Restlessness
Agitation
Fatigue
Anxiety is treatable. If you are experiencing anxiety, contact your doctor. If you have trouble paying for treatment caused by sexual abuse, call us for help in seeking compensation.
DEPRESSION
Depression and anxiety often go hand in hand. Approximately half of all people who have depression also have some form of anxiety. Depression is often categorized by a prolonged sense of sadness or hopelessness. Unfortunately, it is not uncommon for survivors of abuse to feel guilt or shame after an attack. These feelings then often manifest into depression.
Other symptoms of depression include:
Fatigue
Loss of interest in activities you once enjoyed
Irritability
Loss of energy
Trouble sleeping or sleeping too much
Sudden weight loss or weight gain
Difficulty concentrating
Thoughts of death or suicide
POST-TRAUMATIC STRESS DISORDER
Post-traumatic stress disorder is more common than people may realize. According to Psychology Today, 94 percent of women who are raped experience PTSD within two weeks of the attack. Psychology Today also points out that this reaction is normal. It is normal to feel violated, scared, or sad. Sexual abuse is a traumatic experience and it is natural for the body's fight or flight reflex to kick in.
The symptoms of post-traumatic stress disorder can be similar to those of anxiety and depression. However, PTSD is often separated by the intense, recurrent flashbacks and nightmares. Additionally, victims may avoid situations, places, or scenarios that remind them of the abuse. PTSD can interfere with your life and relationships. Do not be afraid to reach out for help. Your doctor may suggest counseling or medication to help reduce the symptoms. In many cases, alternative treatment such as yoga or meditation could also help.
DRUG AND ALCOHOL ABUSE OR SELF-HARM
Drugs and alcohol are a common coping mechanism after suffering from a traumatic event. This seems to be particularly true for victims of sexual abuse. Victims of sexual abuse are 10 times more likely to use major drugs than the general public. Specifically, abuse survivors are over three times more likely to use marijuana, and six times more likely to use cocaine. It can be tempting to turn to drugs or alcohol to attempt to numb or forget the pain. However, reach out for help if you feel these temptations, or if you find it difficult to stop.
Sadly, one-third of all women who are raped contemplate suicide and 13 percent actually attempt to kill themselves. If you are struggling, help is available. RAINN provides 24-hour support for survivors of sexual abuse. If you need help, contact RAINN at 800-656-4673.
UNDERSTANDING WHAT A PERSONAL INJURY CLAIM MEANS TO YOU
If you chose to pursue a civil claim, the first thing you should do is talk to an experienced personal injury attorney. A civil case is different from a criminal case, so it is unlikely that a criminal attorney can help you with your civil matter. When you choose an attorney, choose someone with experience in sexual abuse matters. Your attorney will be your advocate. They can be there to provide guidance and help make sure you are comfortable.
Understand that you do not have to do anything unless you feel comfortable. If you do not want to testify, you do not have to. If you want to drop the case, that is okay too. This is about you. If you do move forward with your case, your attorney could help you pursue damages. What this means is, you are asking the court to make the defendant pay for your economic and non-economic damages.
This may include:
Medical bills: Sexual abuse can leave physical injuries. It can also leave emotional injuries. If you seek help, whether it is through your primary care doctor, an emergency room, or a mental health therapist, these costs could be a part of your claim.
Lost wages: Depression, anxiety, and PTSD can all make it difficult to go to work. If you miss time from work or lose your job, your attorney could help you seek damages for lost wages.
Pain and suffering: It is hard to put a value on pain and suffering, but this may be an extremely important component of your case. Sexual abuse can change your life. It can interfere with your happiness, your health, your job, and your relationships. It is important to show the court the effect your abuse has made on your quality of life.
CALIFORNIA'S STATUTE OF LIMITATIONS REGARDING SEXUAL ABUSE
Not everyone is ready to take their case to court immediately following their abuse. The courts understand this and there are laws in place to protect your rights. In California, adult victims of sexual abuse have 10 years to file a claim after the abuse, or three years after which they should have known about the abuse, whichever is later. For children, the state recently enacted changes to increase the amount of time a victim has to pursue a civil case.
Under Assembly Bill No. 218, if a victim is a minor at the time of the abuse, that person has no less than 22 years after the date they reach the age of majority, or five years after they realize their psychological injury or illness is related to their childhood abuse, whichever is later.  Assembly Bill 218 also created a three-year "look-back" window, starting in January 2020, tolling the statute of limitations for childhood sexual abuse cases and allowing abuse survivors to bring claims even if they were previously barred from doing so by the statute of limitations. If you are not sure whether you still have standing to file a civil case against your abuser, contact an experienced personal injury attorney.
GET THE JUSTICE YOU DESERVE. CONTACT GOMEZ TRIAL ATTORNEYS'S SAN BERNARDINO SEX ABUSE LAWYERS
Talking about abuse is never easy. Choosing to pursue litigation in your sexual abuse case can be even harder. At a time like this, you need to know you are safe. Our San Bernardino sex abuse attorneys work hard to provide an open and welcoming environment.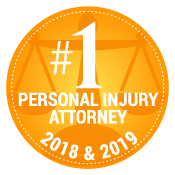 We are here to help. Your case is 100 percent confidential. We will only share what you give us permission to share, and only to relevant parties. We understand the delicacy of the matter and want you to feel nothing but respect.
At Gomez Trial Attorneys, our job goes beyond simply litigating a case. We aim to provide our San Bernardino sex abuse survivors with what they need and connect them with local resources. Our goal is to go above and beyond, so this process is not any harder than it has to be. When you are ready, we are here to speak with you.
To learn more about our services or to get started on your case, contact Gomez Trial Attorneys at (619) 237-3490 or visit us online to schedule a free case evaluation.
"During the time I was working with Gomez Trial Attorneys, they treated me very, very well. 100% of the time, they believed me, and they were very compassionate. They felt sorry for what happened and they understood the therapy process."
Our Process...
Easy as 1. 2. 3!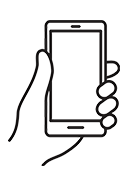 We will determine your case and submit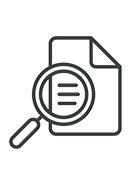 You will get regular update from us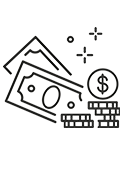 Collect your compensation

"John helped me find doctors, he referred me to his neurologist, his physical therapist, I mean, anything I needed he was right there, every step of the way. I couldn't have asked for a better result from all of this, I would absolutely recommend Gomez Trial Attorneys."

"During the time I was working with Gomez Trial Attorneys, they treated me very, very well. 100% of the time, they believed me, and they were very compassionate. They felt sorry for what happened and they understood the therapy process."

"They held my hand the whole time and kept me in the loop every aspect of my case which was very refreshing to me. They helped me get my settlement offer as fast as possible and I was able to keep my farm"

"The Gomez experience was the best experience it could be for me really, only positive things to say. They really were there every step if the way. Thanks to Gomez Trial Attorneys my dad is able to support my family as a single father"

"He opened the door for me to join his firm to help other brain Injury survivors and I never met another firm who is like this who was so understanding and caring who took the extra step and walked the extra mile with their clients and this is the best"

"I am very satisfied with the outcome with Gomez and I would definitely recommend Gomez to anybody, we tell people all the time, Get Gomez! They are really thorough with everything and they make you feel real comfortable."

"Just helped us through, guided us through, I kept notes all those years, we had questions all the time and they would always keep us informed of what was going on. They just unlayered it, layer by layer, I've never seen anything like them. Thank God for them."
Get your
free consultation
24/7 Support & Free Consultation