San Bernardino Premises Liability Lawyers
All San Bernardino Case Types
San Bernardino Premises Liability Lawyers
According to California law, property owners owe a legal duty to visitors to maintain properties in a reasonably safe condition. When careless owners do not uphold this legal obligation, dangerous accidents can occur. In such instances, visitors may suffer a wide range of costly, painful, and sometimes fatal injuries that open homeowners and business owners up to financial liability.
If you have suffered injuries as a result of a negligent property owner in San Bernardino, California law gives you the right to take legal action to recover compensation for damages related to your injuries, as long as you file a lawsuit within two years from the date of injury. You should not have to cope with the financial burden that comes with serious injuries because of a careless property owner.
Contact the skilled San Bernardino premises liability lawyers at Gomez Trial Attorneys for a free case evaluation. Share your story with one of our team members who can evaluate the viability of your claim and advise you on the best course of action to recover compensation for your injuries. You should contact Gomez Trial Attorneys online or by calling (619) 237-3490.
DUTY OF CARE TO VISITORS IN SAN BERNARDINO PREMISES LIABILITY CASES
Many states divide visitors into three categories for legal purposes: invitees, licensees, and trespassers. The duty of care that a landowner owes visitors varies based on their status. California, however, takes a more holistic approach that looks at the entire situation without depending on visitor status.
Ultimately, winning your case will depend on whether you can prove that the property owner acted negligently. In premises liability cases, business owners can also be negligent and liable, even if they don't own the property, and so can anyone who occupies or controls a particular space, structure, or building.
To establish negligence, you must prove:
The defendant owned, leased, occupied, or controlled the property, establishing a duty of care to the injured person.
The defendant violated that duty of care by failing to properly maintain the property.
The defendant's failure caused the visitor's accident.
Due to that accident, the visitor suffered injuries and damages.
A duty of care must exist for a property owner to be negligent.
Instead of relying on visitor status to define that duty, California courts evaluate the following information to establish whether a duty of care exists and whether the owner used reasonable care to maintain that duty:
The property's location
The chances that another person would come on to the property as the injured visitor did
The chances that a visitor might be harmed
The probable severity of any harm
Whether the owner knew or should have known of the hazard or dangerous condition
How difficult it would have been for the owner to eliminate the hazard or dangerous condition
The extent to which the owner has control over the dangerous condition
Other relevant factors
CALIFORNIA'S DEFINITION OF UNSAFE CONDITIONS
Several factors above speak to the idea of unsafe conditions and how lawyers, insurance companies, and courts in California view it through a legal lens. Generally, unsafe conditions must exist for the owner to be negligent and financially liable for your injuries.
Under California law, these three elements must be present to constitute unsafe conditions:
Reasonable people would agree that conditions on the property posed an unacceptable risk for injuries.
The owner knew about the condition or should have known about it.
The owner did not fix or repair the dangerous condition, protect visitors from the risk, or warn them of the hazard.
The law does allow for situations where conditions are obviously unsafe and anyone would notice. In these cases, the person who owns or controls the property does not need to warn visitors, but still must protect against potential harm for those who encounter the danger out of necessity.
DEFENDANTS IN SAN BERNARDINO PREMISES LIABILITY CLAIMS
Thus far, we've primarily referred to the defendant as the owner or property owner and only briefly mentioned that others can be liable.
If you suffer injuries on someone else's property, one or more of the following individuals might face liability for damages related to your injuries:
Homeowners
Business owners and/or their employees
Renters or tenants
Property management companies
Parent companies
Shopping centers
SAN BERNARDINO PREMISES LIABILITY CLAIMS INVOLVE A VARIETY OF SITUATIONS
Going on to someone else's property can result in a wide array of injuries if the owner has been negligent in maintaining the property. Accident victims might suffer head traumas, brain injuries, spinal cord injuries, back injuries, and many other severe, sometimes fatal, injuries. Some types of premises liability accidents and injuries occur more often than others. Some of the most common include:
UNINTENTIONAL FALLS
The most common type of premises liability accidents include: slip and falls, trip and falls, and other types of unintentional falls. The Centers for Disease Control and Prevention (CDC) estimates that about one in five falls results in severe injuries, such as multiple fractures and traumatic brain injuries.
Elderly adults and toddlers, both of whom often have balance issues, are especially at risk when careless property owners do not fix or remove dangerous conditions that lead to falls. The CDC also states that close to three million people visit emergency rooms for injuries related to falls each year across the nation, including 800,000 hospitalizations.
Many types of hazards put people at risk for slip and fall or trip and fall accidents, including the following:
Buildings with old or loose floor coverings, stairs, or handrails
Uncleared trash or debris from sidewalks, storefronts, and parking lots
Falling debris and other items on construction sites
Wet and dry spills of water, food, vehicle fluids, soil, and sand
Wet and dry product use, such as floor wax, floor cleaners, granules, and powders
Poorly maintained boardwalks, trails, sidewalks, and other walkways
SWIMMING POOL ACCIDENTS
There is no shortage of public or private swimming pools in Southern California. The sunny weather means time at the pool is a way of life for many residents in the area. Those who visit the area likely want to find lodging with a pool, too. Hotels, water theme parks, and other pool owners who do not maintain their swimming pools and surrounding areas put users at risk for harm or death, especially children.
According to the Consumer Products Safety Commission (CPSC), more than 140 children age 13 and under die from drowning in swimming pools each summer across the United States. This tragic statistic does not account for non-fatal pool injuries or adults. Hotels, theme parks, homeowners, and even the City of San Bernardino all own swimming pools and thus are responsible for the upkeep of those pools.
Unsafe conditions near swimming pools that can lead to severe accidents and injuries include:
Poor maintenance and inspection of ladders, steps, pumps, filters, diving boards, handrails, and slides
Poor cleaning and maintenance of concrete and tiles in and around a swimming pool
Overcrowding that makes it difficult for lifeguards or others to watch for swimmers in distress
Failure to erect a fence or barrier to keep small children away from wandering into a pool area
Lack of adult supervision or lifeguard, especially when teenagers or little ones are in the pool
ESCALATOR/ELEVATOR ACCIDENTS
Office buildings, shopping malls, hotels, LAX, and other places in and near San Bernardino have escalators and/or elevators, providing convenience for visitors, so they don't need to scale several flights of stairs. Similarly, those with disabilities and mobility issues appreciate the accessibility provided by escalators and elevators. However, when negligent property owners fail to inspect and perform regular maintenance on these machines, they put users at risk for serious injuries.
Some examples of mechanical failures and situations that sometimes result in escalators and elevator accidents include:
Sudden elevator drops and sudden escalator stops
Improper or infrequent inspections of machinery
Failure to perform preventative maintenance
Malfunctioning elevator doors
Uneven landings in elevators
Escalator side-step entrapment
INADEQUATE BUILDING SECURITY
Maintaining a safe environment for visitors also includes protecting them from third-party criminal acts, which means providing adequate security. Owners who do not have adequate security open themselves up to financial liability for damages when a visitor suffers an assault on their properties. Every building and property is different, so what is adequate for one place sometimes is not always sufficient for another.
Examples of security issues that can lead to an individual suffering harm from criminals include:
Poorly trained or missing security guards
Improper or inadequate lighting, especially in parking garages, parking lots, entryways, and hallways
Malfunctioning or missing security cameras
Inadequate security patrols
Improper or missing locks on doors and windows
Lack of security alarms to warn of intruders
BUILDING FIRES
A wide array of substances and dangerous conditions can ignite a fire or cause an explosion. Examples include faulty electrical wiring, lit cigarettes, and gas leaks. If a fire ignited as a result of negligence, a California court might find the property owner financially liable for damages from a building fire and related injuries. Burn injuries are among the most costly personal injuries because burn victims often need skin grafts and other corrective surgery.
Additionally, those who suffer severe burns typically need to spend months in a burn unit while their bodies heal. Even after surgery, many burn victims face permanent scarring. Fortunately, building fires occur less frequently than other kinds of premises liability accidents. However, when fires do occur, the consequences are severe and often fatal.
SEEKING DAMAGES IN A SAN BERNARDINO PREMISES LIABILITY CASE
If you have sustained injuries on someone else's property as a result of the property owner's negligence, California law allows you to sue for damages related to your injuries.
If you reach an agreement with the defendants' insurance company or if the court rules in your favor, you may receive compensation for the following damages and losses related to your injuries:
Medical expenses, such as an ambulance ride, emergency room visit, doctor visits, hospital stay, surgery, diagnostic imaging, follow-up care, and prescription medication
Estimated future medical expenses when a premises liability accident results in a permanent injury that requires ongoing treatment and care
Lost wages for missing work for weeks or months after an injury
Estimated future lost wages when a premises liability accident leads to severe injuries that render it impossible for a victim to return to their job or seek future employment
Physical pain and suffering
Mental anguish
Loss of consortium
Decreased quality of life
Scarring and/or disfigurement
Punitive damages in extreme cases of negligence or willful harm against a visitor
California law also permits eligible survivors to bring a wrongful death suit and/or a survival action against a negligent property owner who caused the death of a loved one. Taking action can result in compensation for some of the damages above as well as burial and funeral expenses. Depending on your relationship with the lost loved one, you might also receive non-economic damages related to your relationship with the deceased.
For example, you might receive compensation for loss of companionship, and your minor children might receive compensation for lost parental support and guidance. California requires a representative of a decedent's estate to file a survival action on behalf of the surviving family members, so it's in your family's best interest to hire a premises liability lawyer who can lead you through the process.
Your San Bernardino premises liability attorney can answer your questions about a wrongful death lawsuit and advise you on the best course of action given your specific circumstances.
SAN BERNARDINO PREMISES LIABILITY FAQ
California law requires property owners, landowners, and business owners to maintain their premises in a safe condition for visitors. If you suffered injuries because a negligent property owner failed to warn you of a known hazard or fix a dangerous condition, you have the right to seek compensation for damages related to your injuries in civil court.
Contact a lawyer as soon as possible to evaluate your case and advise you about the best path forward for your situation. Until you have the chance to consult an experienced San Bernardino premises liability attorney at Gomez Trial Attorneys, the answers to the following frequently asked questions provide information about premises liability accidents and bringing a lawsuit against a negligent property owner.
WHAT ARE PREMISES LIABILITY ACCIDENTS IN SAN BERNARDINO?
Premises liability is a legal concept that encompasses the area of law that deals with injuries that occur on property that does not belong to the victim. Premises liability accidents include a wide range of events, of which slip and fall accidents are the most common. Other events that fall under the umbrella of premises liability include building fires, theme park accidents, swimming pool accidents, dog bites, and elevator or escalator accidents. Negligent property owners who do not uphold their duty to maintain safe premises put others at risk for accident and injury.
WHAT DOES A "SAFE" PREMISES MEAN?
The notion of safety is a big part of premises liability claims, but the definition is not always clear. Safety means different things to different people and varies across situations.
References to "safe premises" or "maintaining safety" in a premises liability claim can refer, amongst many other things, to:
Ensuring public indoor and outdoor spaces are well-lit;
Providing a gated or monitored entry;
Fixing dangerous hazards that could lead to slip and fall accidents;
Placing ropes, cones, or signs to warn of dangers on a property;
Performing regular inspections on machinery and equipment that visitors encounter;
Replacing old equipment or pulling it from service;
Keeping a muzzle on a dangerous dog;
Providing adequate exits for fires.
HOW LONG DO I HAVE TO FILE A LAWSUIT AFTER A SAN BERNARDINO PREMISES LIABILITY ACCIDENT?
Each state enacts statutes of limitations that govern the time limits people have to bring a lawsuit when they suffer injuries as victims of negligence. California law has a two-year statute of limitations for San Bernardino premises liability lawsuits. If your child, spouse, or another loved one suffered fatal injuries in a premises liability accident, family members also have two years to bring a wrongful death lawsuit and survival action against the allegedly liable property owner.
Courts are bound by statutes of limitations, so you must take action as soon as possible. Regardless of the strength of your claim, it's doubtful a court will hear your case if the statute of limitations has run out. However, the law does include some exceptions for rare circumstances. If you are concerned about the statute of limitations after suffering injuries in a premises liability accident, let an experienced attorney evaluate your case and determine if your situation might qualify for an extension under the law.
IS A SAN BERNARDINO OWNER AUTOMATICALLY LIABLE IF I SUFFERED INJURIES ON THEIR PROPERTY?
No. The property owner is only liable for your injuries if they were negligent. Negligence has four elements: duty, breach of duty, harm, and causation. With the help of an experienced attorney, you must prove each of these elements to prevail in your premises liability claim. Here is a broad overview of each element and how they apply to premises liability claims:
Duty. Property owners owe a duty of care to visitors—however, the level of that duty changes based on the type of visitor.
In California premises liability cases, the law puts visitors into three categories: invitees, licensees, and trespassers.
Invitees refer to visitors who have implied or express permission to be on the property. This typically includes business patrons such as shoppers, diners, theater-goers, etc. Invitees also include visitors to public spaces like parks. Property owners have the greatest duty of care to invitees. They must warn them of any known dangers and fix any hazardous conditions so visitors can avoid injuries.
Licensees refer to visitors who are on a property for their own benefit. Some licensees are invited, and others are not. Examples of licensees include social guests, such as friends and family members, door-to-door salespeople, and delivery persons. Property owners must also warn licensees of known hazards and conditions.
Trespassers have no legal right to enter the property. Property owners do not owe trespassers a legal duty to warn them of dangers but the owner cannot intentionally harm or trap them. The law does protect child trespassers when property owners have items that draw them in, such as playground equipment, swimming pools, and heavy machinery.
Breach of duty. Once your lawyer establishes the property owner owed you a duty of care, they must then prove that the property owner breached their duty. A breach of duty typically means the owner did not warn the visitor about a danger or hazardous condition, or the owner did not know about the hazard or dangerous condition but should have known about it.
Harm. You only have a viable negligence claim if you have suffered harm. Damages commonly associated with San Bernardino premises liability claims include economic damages, like medical expenses and lost wages, as well as non-economic damages, such as physical and emotional pain and suffering.
Causation. The final element of negligence in a premises liability claim is proving that the property owner's breach of duty caused your injuries and associated losses. Causation is often the most contested part of a San Bernardino premises liability claim and is key to prevailing in your claim.
DO SAN BERNARDINO WORKPLACE ACCIDENTS FALL UNDER PREMISES LIABILITY ACCIDENTS?
Not typically, but they can. Generally, employer negligence does not factor into your ability to collect compensation for a workplace injury. California employers must purchase mandatory workers' compensation insurance to provide benefits to employees who get hurt on the job. If you suffered injuries in the workplace, you can file a claim with your employer's workers' compensation insurance provider. If your claim is approved, you can receive coverage for medical expenses and a portion of lost wages regardless of whether or not your employer's negligence led to the accident.
In situations where an employee is working off-site and suffers injuries, the injured employee can bring a third-party lawsuit against the property owner as a way to recover the losses not covered by workers' compensation. Depending on the situation, these scenarios can fall under the broad umbrella of premises liability accidents. Your attorney can review your workers' compensation claim and identify any property owners that might be liable for your injuries.
WHO PAYS MY MEDICAL EXPENSES AFTER I SUFFER INJURIES IN A SAN BERNARDINO PREMISES LIABILITY ACCIDENT?
You are financially responsible for your own medical expenses, even if they occurred due to a property owner's negligence. Your personal health insurance will cover some initial costs, but you must pay what is not covered. If you bring a lawsuit against a negligent property owner, you could receive compensation from a settlement with the owner's homeowners' insurance or commercial business insurance policy. You could also receive court-awarded damages from your lawsuit if you have to go to trial. If you receive compensation, you will get reimbursed for the medical bills you've already paid.
Some accident victims choose to avoid paying their medical bills until they resolve their claim against a property owner. But you cannot be sure how long it will take to settle or litigate your claim, so you risk your medical providers sending your unpaid bills to a collection agency and negatively impacting your credit. It's always best to communicate your situation with your medical providers. Sometimes they can work out a payment plan, or they might be willing to put your account on hold until your claim is resolved. In any case, you should not have to financially suffer when you are a victim of negligence.
DO I NEED TO HIRE AN ATTORNEY FOR MY SAN BERNARDINO PREMISES LIABILITY CLAIM?
You do not need a lawyer for your premises liability claim, but it is definitely in your best interests to hire one. Having legal counsel in your corner drastically increases the likelihood that you will receive the compensation you deserve for your injuries. Insurance companies tend to drag out claims, deny claims, and make low-ball settlement offers to those who go without legal representation. A skilled premises liability attorney understands California law and how to apply it to your claim to get the best outcome.
Additionally, San Bernardino premises liability lawyers protect their clients from questionable insurance company tactics by handling all communication and negotiations. If settlement negotiations fail, your attorney will prepare to advocate for you in court. If you choose to forego hiring a lawyer, you risk not getting the maximum compensation commensurate with your injuries.
HOW MUCH MONEY COULD I RECEIVE FOR MY SAN BERNARDINO PREMISES LIABILITY CLAIM?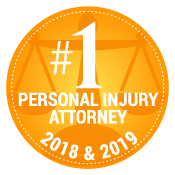 If you settle with the insurance company or the court rules in your favor, you could receive hundreds of dollars or millions of dollars and anything in between. An attorney cannot guarantee a specific financial outcome for your premises liability claim. Outcomes vary based on the facts of a case. Your lawyer will evaluate your premises liability accident and injuries and use past cases to place an estimated monetary value on your claim.
Typically, the more severe your injuries, the higher the value of your claim. Severe injuries lead to more time in the hospital and higher costs for medical treatment. Severe injuries also require you to miss more work and suffer more physical pain.
Premises liability accidents that cause permanent scars, amputation, or another permanent disability or condition typically lead to greater compensation. Additionally, those who suffer catastrophic injuries that prevent them from returning to work also generally have higher value claims. Consult a lawyer who can review your case and give you a rough idea of the amount of compensation you could receive.
HOW LONG WILL IT TAKE TO SETTLE MY SAN BERNARDINO PREMISES LIABILITY CLAIM?
Insurance companies do not stay in business by paying the full amount of every claim that comes their way, so they will often aggressively fight to avoid financial liability. Still, sometimes it's difficult for them to completely dispute the liability of their policyholder. The time it takes to settle your premises liability claim will depend in large part on how hard the insurance company fights to avoid liability for your injuries.
Settlement negotiations revolve around liability and the amount of the settlement. If the insurance company is fairly certain that their policyholder has been negligent, they are more likely to negotiate fairly to avoid costly litigation. This can shorten the time it takes to resolve your claim. If the insurance company disputes liability, they will offer low amounts during negotiations that do not accurately reflect the value of your claim, lengthening the time it takes to reach an agreement.
If settlement negotiations fail, your case will need to go to trial, which will also extend the time it takes to resolve your claim. Your attorney can give you an idea of the challenges and obstacles that could impact your claim's timeline.
CAN I AFFORD TO HIRE A SAN BERNARDINO PREMISES LIABILITY LAWYER TO REPRESENT ME?
Yes. Clients can usually schedule a free consultation or case review to share the details of their case, ask questions, and learn more about their potential lawyer. San Bernardino premises liability law firms like ours take new clients on a contingency fee basis.
If you choose to hire our lawyers to represent you, you will not have to pay an upfront retainer nor will you have to pay attorney's fees out-of-pocket. A contingency fee agreement gives your attorney permission to deduct their attorney's fees and other costs of representation from any money you receive for your injuries in the form of a settlement or court-awarded damages as a result of your premises liability lawyer's efforts.
CONTACT GOMEZ TRIAL ATTORNEYS' SAN BERNARDINO PREMISES LIABILITY LAWYERS TODAY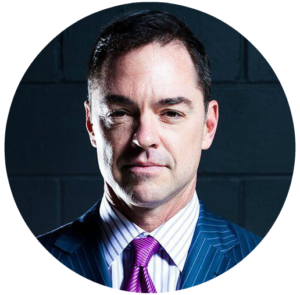 If you've suffered injuries as a result of a negligent property owner, business owner, landlord, or another party, you should seek compensation for your injuries. The award-winning legal team at Gomez Trial Attorneys understands the struggles you face in the coming weeks and months, and we want to help. We represent clients in the San Bernardino area and throughout Southern California.
Contact us online or at (619) 237-3490 for a free consultation and to discuss the events that led to your injuries and devise the best strategy for moving forward.
---
CLIENT TESTIMONIAL
"They have some of the most professional staff I've ever met. I would 100% recommend going to them in the future"
Rating: 5/5

Christopher R.
Read more reviews on Google.
Our Process...
Easy as 1. 2. 3!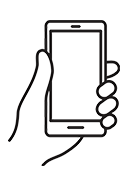 We will determine your case and submit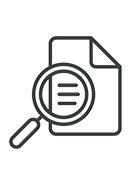 You will get regular update from us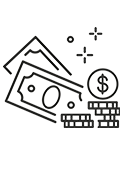 Collect your compensation

"John helped me find doctors, he referred me to his neurologist, his physical therapist, I mean, anything I needed he was right there, every step of the way. I couldn't have asked for a better result from all of this, I would absolutely recommend Gomez Trial Attorneys."

"During the time I was working with Gomez Trial Attorneys, they treated me very, very well. 100% of the time, they believed me, and they were very compassionate. They felt sorry for what happened and they understood the therapy process."

"They held my hand the whole time and kept me in the loop every aspect of my case which was very refreshing to me. They helped me get my settlement offer as fast as possible and I was able to keep my farm"

"The Gomez experience was the best experience it could be for me really, only positive things to say. They really were there every step if the way. Thanks to Gomez Trial Attorneys my dad is able to support my family as a single father"

"He opened the door for me to join his firm to help other brain Injury survivors and I never met another firm who is like this who was so understanding and caring who took the extra step and walked the extra mile with their clients and this is the best"

"I am very satisfied with the outcome with Gomez and I would definitely recommend Gomez to anybody, we tell people all the time, Get Gomez! They are really thorough with everything and they make you feel real comfortable."

"Just helped us through, guided us through, I kept notes all those years, we had questions all the time and they would always keep us informed of what was going on. They just unlayered it, layer by layer, I've never seen anything like them. Thank God for them."
Get your
free consultation
24/7 Support & Free Consultation