San Bernardino Slip and Fall Lawyers
All San Bernardino Case Types
San Bernardino Slip and Fall Lawyers
All across San Bernardino businesses, it can happen in an instant. You're browsing in a grocery store, round the corner, and before you know it, your legs fly out from under you. The culprit? A bottle of spilled liquid in the aisle.
You've just suffered a common type of accident known as a slip and fall. Slip and falls, and related accidents such as trip and falls, pose dangers in retail establishments, hotels, theme parks, construction sites, workplaces, and homes.
Property owners in San Bernardino owe a duty to their visitors and customers to maintain a safe and hazard-free environment. If you or a loved one is injured in a slip and fall accident, call the experienced San Bernardino slip and fall attorneys at Gomez Trial Attorneys. We can advise you of your rights and fight to see that justice is done. Our initial consultation is always free.
Slip and fall incidents in San Bernardino can severely injure people, leading to a pile-up of medical bills and the inability to work and earn. The cumulative effects can lead to substantial stress and financial hardship—even mountains of medical debt and bankruptcy. With an attorney fighting for you, you are in a better position to receive the compensation to which you're entitled.
Gomez Trial attorneys have secured numerous settlements and awards in slip and falls for past clients:
$780,000 jury award
$1,000,000 settlement
$1,250,000 settlement
$2,000,000 settlement
$2,000,000 jury award
$2,100,000 settlement
$7,500,000 jury award
$16,200,000 settlement
$16,200,000 jury award
Note that these are only past results and do not necessarily guarantee any future claims, awards, or settlements for prospective clients. Our personal injury lawyers can discuss your case with you and advise you of potential next steps.
WHO IS RESPONSIBLE IF I SLIP AND FALL IN SAN BERNARDINO?
If you've suffered injuries in a slip and fall accident, your ability to achieve compensation for your injuries and other harm hinges on the concept of negligence.
All property owners owe a duty of care to the public. The duty of care is simple: owners must keep their premises (the building and related grounds and public areas) safe. These areas must not contain any area where someone could slip, trip, and fall—or suffer any other injury.
According to California law, "Everyone is responsible, not only for the result of his or her willful acts, but also for an injury occasioned to another by his or her want of ordinary care or skill in the management of his or her property or person." If property owners do not make their premises safe, they have breached the duty of care required, and, as a result, may be considered negligent. Negligent parties become liable (financially responsible) for injuries caused directly by their negligence.
San Bernardino property owners must routinely inspect, maintain, and repair their property to ensure this safety. According to California law, a property owner's unawareness of unsafe conditions is not a defense, because the law follows a reasonably prudent person standard. If a reasonably prudent person knew or should have known about unsafe conditions, the property owner should have known.
Now, what happens if a property suddenly becomes unsafe for the public? For example, in the incident we mentioned initially, a child may have dropped the liquid just seconds before.
Generally, property owners are responsible for ensuring safe conditions by fixing anything that could trigger a slip and fall. If someone spills a liquid, a cleanup should follow. But because fixing any unsafe condition generally takes at least some time (even if only a few minutes), the law also holds that the property owner needs to warn the public during the interim between an unsafe condition occurring and the repair.
A store owner, for instance, needs to place warning signs and cones around the spill. The warning should consist of not only verbal or signage warnings, but making the area inaccessible to unwitting members of the public.
Property owners also need to ensure appropriate training and instruction for all staff so that they understand the duty of care and will take appropriate steps to ensure it. Ignorance of staff on duty is not a legal defense if an unsafe condition harms someone.
These laws concerning slip and falls and negligence apply to every property owner. Slip and falls can occur in retail establishments like stores, malls, hotels, theme parks, gyms, construction sites and other workplaces, rental properties, private homes, and more.
Conditions that can cause slip and falls include:
Use of wet floor products or spills including, water, wax, floor cleaning agents, oil, and food and beverages.
Use of dry products or spills, including powder, sawdust, dirt, and sand.
Older structures with loose or ripped carpet, broken tiles, cracked hardwood, and other dangerous floor coverings.
Newer structures with recently installed, incorrectly tacked, or bunched carpet.
Loose, rotting, or inadequately maintained stairways, steps, and handrails.
Uncleared debris in storefronts, parking lots, and driveways.
Malfunctioning escalators that stop or start abruptly.
Uneven, cracked, or broken sidewalks, paved paths, and walkways.
Inadequate safety equipment on construction sites.
HOW CAN PEOPLE SUFFER INJURY IN A SLIP AND FALL?
Slip and fall injuries range from bruises to catastrophic injuries, such as traumatic brain injury (TBI) and spinal cord injury.
A catastrophic injury is one where the victim's ability to work, perform the activities of daily living like getting dressed and eating, and enjoy life is severely compromised. Someone who suffers a catastrophic injury may require medical care for the rest of their life.
Potential injuries include:
Cuts
Bruises
Soft tissue injuries
Sprains
Fractured bones
Internal injuries
Traumatic brain injury
Spinal cord injury
Nerve damage
Amputation of a limb or lost use of a body part
Coma
COMPENSATION AVAILABLE TO SLIP AND FALL ACCIDENT VICTIMS
Victims of slip and fall accidents in San Bernardino and surrounding areas can seek damage compensation.
This provides financial compensation to folks for physical, emotional, and mental harm.
Medical bills, including emergency transport and emergency department care, doctor's visits, prescription medication, hospitalization, surgery, and more
Estimated medical bills if the victim will need future medical care
Rehabilitation costs
Bills for assistive devices such as wheelchairs, walkers, and canes.
Wages lost from work if the victim needed time off work for the accident and recuperation.
The lifetime value of earnings if the injuries make the affected person unable to work in the future.
Retrofitting a home to make it accessible to the injured person, such as installing ramps, wider doors.
Pain and suffering, physical, emotional, and metal.
Mental anguish
Loss of consortium with a spouse.
Loss of quality of life.
Damage compensation is sought either from the at-fault party's insurance company or through a premises liability lawsuit in civil court.
WHAT IS THE TOTAL DAMAGE COMPENSATION FOR A SLIP AND FALL ACCIDENT?
Total damage compensation for any specific slip and fall accident depends on the type of injuries suffered, how serious complications are, and their effects on the injured person's life.
In other words, there is no standard amount a person injured in a slip and fall receives. We can, however, provide a guide to how monetary damages are determined.
Bills and loss of income are determined by tabulating the loss to the victim. Medical and related bills are added up. If future medical treatment is likely, expert opinion is sought to find out first, what the standard treatment is, and second, what the likely future cost be.
If the injured person had to take time from work, the amount of time is multiplied by the current salary. If time away from work is expected in the future, the anticipated time is multiplied by your current income. If the person is disabled and can no longer work, expert opinion is solicited to determine the estimate of lifetime wages.
Assessing all the other damages is slightly more subjective, as it's complex to quantify mental anguish, emotional pain and suffering, and so on. Here, you will want our experienced San Bernardino slip and fall lawyers to carefully assess all of the impacts you fall had on your health, your job, and your activities and make certain that the insurance company doesn't offer an unfair lowball settlement.
WHAT IF MY LOVED ONE DIES AS A RESULT OF A SLIP AND FALL?
Tragically, some slip and fall accidents prove fatal. In those cases, specific family members are entitled to bring a wrongful death suit for damages.
While no amount of money can compensate loved ones for a death, the law also recognizes that the final injury may have resulted in expenses which it is not just to expect the family to bear. The death also can economically harm the family.
Wrongful death suits are designed to compensate economically for such harm.
If the deceased could have brought a premises liability lawsuit had they lived, the following family members can bring a wrongful death suit.
The spouse of the deceased. If there is no spouse, then
The children of the deceased. If there are no children, then
The parents of the deceased
Close relatives dependent on the deceased for financial or physical support
The deceased's estate
They can seek damages in the following categories.
Medical expenses from the deceased's slip and fall injury
Funeral expenses
Loss of income that the deceased could have earned had he or she lived a full life.
Loss of companionship – Loss of love, companionship, comfort, care, assistance, protection, society, affection, training, moral support, and guidance.
WHAT IF I SLIP AND FALL IN A PRIVATE HOME?
Owners of private homes in San Bernardino also owe a duty of care to guests as property owners of businesses or rental property open to the public. They must ensure that their homes and grounds are safe.
However, in all cases, the law also looks at the circumstances surrounding the slip and fall. Businesses are always open to the public, during the hours of operation. Private homes, on the other hand, aren't always open to the public.
Consider the following example. A homeowner is building a swimming pool. The deck surrounding the pool is slippery tile and potentially dangerous were someone to slip and fall in the empty pool. However, the homeowner and his family don't enter the area because they know it is under construction, and they don't have neighbors over. A thief enters the property at night. Not knowing of the empty pool and slippery tile, he slips and falls.
While ordinarily the law would consider the area dangerous and thus consider the homeowner negligent, the homeowner has less liability to a person who illegally entered the property.
On the other hand, if the family has friends over during the construction and one of the invited children falls and hurts him or herself there, the family may bear liability to the injured child.
SAN BERNARDINO SLIP AND FALL FAQ
Slip and fall accidents are second only to traffic accidents with regard to causes of accident injuries. Not all falls lead to serious injuries, but even minor injuries from a slip and fall accident can lead to a lifetime of issues for accident victims. In these cases, victims and their families must often cope with emotional stress and economic challenges.
If you have sustained injuries on another person's property after a slip and fall accident, you may be able to receive compensation for damages and losses related to your injuries.
If you are unsure about your next move, consult a San Bernardino slip and fall accident lawyer at Gomez Trial Attorneys as soon as possible to discuss your case and learn the best course of action for your circumstances.
The following answers to frequently asked questions about slip and fall accidents in San Bernardino offer preliminary information until you have the opportunity to meet with an attorney for a free case evaluation.
WHAT IS A SAN BERNARDINO SLIP AND FALL ACCIDENT?
You have likely heard slip and fall accidents discussed on television or from your own experience and their name is self-explanatory. But among law firms and lawyers, slip and fall accidents have broader application. Slip and fall accidents include a wide range of preventable, unintentional falls that occur on another person's property.
Slip and fall accidents cover far more than someone losing their footing on a slippery surface and falling down. Slip and fall accidents also include events when a person trips over a hazard and falls. Slip and fall accidents can occur anywhere. People can fall at another's residence, while shopping at the mall, while taking an evening walk in San Bernardino, and many other places.
Negligence is the defining element of a slip and fall accident. Unintentional falls that occur as a result of property owner negligence are slip and fall accidents. Negligent actions that can lead to dangerous slip and fall accidents include the failure to clear trash and debris from storefronts, parking lots, and driveways; the failure to clean up spills promptly; and, the failure to replace loose carpet, broken tiles, and other worn floor surfaces.
ARE SAN BERNARDINO PROPERTY OWNERS ALWAYS LIABLE FOR SLIP AND FALL INJURIES?
No, suffering injuries from a slip and fall does not automatically translate into a negligent property owner who is liable for damages related to the accident and injuries. California law requires landowners and property owners to maintain safe premises for visitors. The notion of safety is somewhat subjective and often is the focus of disputes with insurance claims and San Bernardino slip and fall claims.
Property owners have a legal duty to warn visitors of any dangers on their premises and any dangers they should reasonably know of. Owners must take action to fix or eliminate any known hazards. Property owners who do not comply with their legal obligations open themselves up to financial liability if a visitor sustains injuries in a slip and fall accident.
If the property owner warned visitors of hazards with signs, cones, ropes, or a verbal warning, or you entered a prohibited area of the property, it's less likely a court will find the owner negligent or liable for injuries from a slip and fall accident. It's also likely a homeowners' or business insurance carrier will deny a claim. Yet, do not assume anything about your case. Let an experienced slip and fall accident lawyer review the facts of your case and determine the viability of your claim.
HOW LONG DO I HAVE TO BRING A LAWSUIT AFTER SUFFERING SLIP AND FALL ACCIDENT INJURIES IN SAN BERNARDINO?
Each state has a time limit, referred to as a statute of limitations, in which an injured person must take action if they want to sue a business or property owner for negligence. In California, you have two years to bring a lawsuit against the owner whose negligence led to your injuries. It's doubtful that a California court will hear your slip and fall accident case if the statute of limitations has run out. Yet, the law does provide for some rare exceptions.
Delayed discovery is the most common situation that can pause, or toll, the statute of limitations time clock. Sometimes slip and fall accident victims might not immediately discover their injury. This most likely would occur with a brain injury or a child injury. Brain injuries sometimes do not show symptoms for weeks after the date of the incident.
Parents of children who suffer head trauma during a slip and fall accident might not notice an injury until their child is old enough to communicate symptoms or has issues with development. In these situations, a court might make an exception to the statute of limitations and begin the two-year time clock from the date of discovery.
Your San Bernardino slip and fall accident lawyer can evaluate your case and determine if your slip and fall accident claim warrants an exception. However, it's best to take action as soon as possible so you do not have to risk missing out on recovering damages for your injuries and related losses.
CAN I BRING A LAWSUIT AGAINST MY EMPLOYER FOR SAN BERNARDINO SLIP AND FALL ACCIDENT INJURIES?
Accidents that occur at work fall under the realm of workers' compensation insurance and benefits. If you suffered slip and fall accident injuries at work, you must file a worker's compensation claim with your employer's insurance carrier. If your claim is approved, you will receive payments for a portion of the wages you have lost from missing work due to the slip and fall accident injuries. We can help you file that claim and make sure you get the compensation you deserve.
Workers' comp benefits also pay for medical treatment costs related to your slip and fall accident injuries, but you will not receive compensation for non-economic damages such as pain and suffering. You cannot bring a lawsuit against your employer for more compensation. Workers' comp insurance protects companies from employee lawsuits related to occupational injuries and illness, and receiving benefits does not hinge on liability.
However, sometimes another party might hold some responsibility for a slip and fall accident in the workplace. Your lawyer can review your slip and fall accident case and identify any potential third parties that could bear financial liability for your injuries. Additionally, you can sue your employer for a workplace injury under rare circumstances. Technically, you are not suing for damages for the injury, but other behavior.
Some examples of scenarios when your attorney might advise you to sue your employer after a slip and fall accident include:
Your employer's insurance carrier denies your workers' comp claim.
Your employer retaliates against you or threatens to retaliate if you file a claim.
Your employer is not carrying mandatory workers' compensation insurance.
CAN I SUE MY LANDLORD AFTER I SUSTAINED SLIP AND FALL INJURIES IN OR OUTSIDE MY SAN BERNARDINO HOME?
It depends. The language in your lease agreement determines whether your landlord could be liable for slip and fall injuries. Some leases have specific clauses about maintenance and liability that prevent renters from bringing a lawsuit against their landlord or leasing company after a slip and fall. Additionally, you must prove your landlord was negligent to potentially recover damages.
Simply sustaining injuries does not automatically make your landlord liable for damages. If you have sustained injuries in a slip and fall accident outside your home, you need to have an experienced attorney read over your lease and advise you on the best course of action for your circumstances.
CAN I BRING A LAWSUIT AGAINST A PROPERTY OWNER IF I WAS INJURED WHILE TRESPASSING IN SAN BERNARDINO?
In most cases, trespassing disqualifies you from seeking compensation for damages from slip and fall injuries. You automatically assume risk and liability when you do not have permission to enter someone's property.
Some exceptions do exist. California law prohibits property owners from willfully harming or setting traps for trespassers. If you slipped and fell because the owner set a trap, you have the right to bring a lawsuit. The law also protects child trespassers. If your child trespassed on someone's property, fell from a hazard, and sustained injuries, you have the right to seek compensation from the property owner. A skilled slip and fall accident attorney can advise you on the viability of your claim if trespassing was involved.
WHAT DAMAGES CAN I RECEIVE FROM A SETTLEMENT OR JURY AWARD IN A SAN BERNARDINO SLIP AND FALL ACCIDENT CLAIM?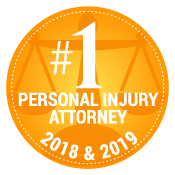 If you bring a lawsuit against a property or business owner whose negligence led to your slip and fall injuries, you can receive compensation for a variety of damages in a settlement or jury award.
Depending on the facts of your claim and the severity of your slip and fall injuries, you could receive money to compensate you for:
Medical expenses including ambulance service, emergency room treatment, surgery, diagnostic scans, doctor visits, and medication
Estimated future medical expenses for more surgery, continued physical therapy, or long-term nursing care at home or in a facility
Lost wages from missing work due to slip and fall injuries
Lost earning capacity when a slip and fall injury prevents someone from returning to their job or working in the future
Physical and emotional pain and suffering
Diminished quality of life
Loss of consortium
DO I NEED A LAWYER FOR MY SAN BERNARDINO SLIP AND FALL ACCIDENT CLAIM?
Hiring an attorney is not necessary for you to resolve a slip and fall accident claim, but you do yourself a great disservice by not consulting with one. Insurance carriers often take claimants with legal counsel more seriously than those without. Hiring a lawyer for a slip and fall accident claim typically results in a better outcome for slip and fall accident victims.
Slip and fall accident lawyers have special training and experience to deal with insurance companies and their questionable tactics. Lawyers know how to negotiate with insurance adjusters and know how to apply the law to your case. It's in your best interest to consult with a slip and fall accident lawyer who can evaluate your case and strategize to get you the maximum compensation possible for your injuries.
HOW MUCH COMPENSATION WILL I RECEIVE FOR MY SAN BERNARDINO SLIP AND FALL ACCIDENT INJURIES?
If you prevail in your slip and fall accident claim, the amount of compensation you could receive varies greatly. Some slip and fall accident victims collect hundreds or thousands in damages, and others collect millions. Your attorney will evaluate your case, look to past cases, call upon experts, and use other tools to place a monetary value on your slip and fall accident claim.
We cannot predict an exact financial outcome for your claim, but these trends are common in San Bernardino slip and fall claims:
Accident victims with the most severe injuries typically have higher value claims. Severe injuries cause more medical treatment costs and more pain and suffering, increasing the value of a claim.
Permanent conditions or injuries from slip and fall accidents lead to higher-value claims.
Those who miss the most work due to their slip and fall accident and injuries typically have higher value claims.
Accident victims who cannot return to work typically receive additional compensation for a catastrophic injury.
HOW LONG WILL IT TAKE TO SETTLE OR LITIGATE MY SAN BERNARDINO SLIP AND FALL ACCIDENT CLAIM?
You can expect that the property owner and their insurance company will fight you every step of the way. They want to avoid liability altogether or at least, devalue your claim. A clearly negligent property owner may mean a quicker settlement. However, your lawyer may need more time to get you the money you deserve. If settlement negotiations fail, you may need to go to trial, which adds more time to how long you wait for a resolution on your claim.
Additionally, the severity of your slip and fall accident injuries also impacts the timeline of your slip and fall accident claim. Your attorney needs to know the full scope of your injuries and the likelihood of a full recovery to assign an appropriate value to your claim. Waiting for severe injuries to reach the maximum medical improvement can take time.
TALK TO OUR SLIP AND FALL ATTORNEYS IN SAN BERNARDINO
If you or a loved one is injured or otherwise harmed in a slip and fall accident in San Bernardino, contact the experienced San Bernadino personal injury lawyers at Gomez Trial Attorneys at (619) 237-3490. We offer a free first appointment to discuss your case, and are ready to hold San Bernardino property owners accountable when their negligence causes harm to innocent parties.
---
CLIENT TESTIMONIAL
"They have some of the most professional staff I've ever met. I would 100% recommend going to them in the future"
Rating: 5/5 

Christopher R.
Our Process...
Easy as 1. 2. 3!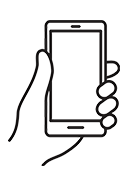 We will determine your case and submit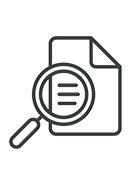 You will get regular update from us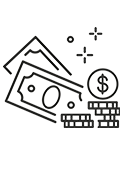 Collect your compensation

"John helped me find doctors, he referred me to his neurologist, his physical therapist, I mean, anything I needed he was right there, every step of the way. I couldn't have asked for a better result from all of this, I would absolutely recommend Gomez Trial Attorneys."

"During the time I was working with Gomez Trial Attorneys, they treated me very, very well. 100% of the time, they believed me, and they were very compassionate. They felt sorry for what happened and they understood the therapy process."

"They held my hand the whole time and kept me in the loop every aspect of my case which was very refreshing to me. They helped me get my settlement offer as fast as possible and I was able to keep my farm"

"The Gomez experience was the best experience it could be for me really, only positive things to say. They really were there every step if the way. Thanks to Gomez Trial Attorneys my dad is able to support my family as a single father"

"He opened the door for me to join his firm to help other brain Injury survivors and I never met another firm who is like this who was so understanding and caring who took the extra step and walked the extra mile with their clients and this is the best"

"I am very satisfied with the outcome with Gomez and I would definitely recommend Gomez to anybody, we tell people all the time, Get Gomez! They are really thorough with everything and they make you feel real comfortable."

"Just helped us through, guided us through, I kept notes all those years, we had questions all the time and they would always keep us informed of what was going on. They just unlayered it, layer by layer, I've never seen anything like them. Thank God for them."
Get your
free consultation
24/7 Support & Free Consultation