San Bernardino Uber Accident Lawyers
All San Bernardino Case Types
San Bernardino Uber Accident Lawyers
ASSISTING THOSE INJURED IN SAN BERNARDINO UBER ACCIDENTS
Ridesharing services and apps have become the norm in our society. Whether we are heading home from a night out, heading to the airport, or just heading to work, ridesharing has become an increasingly popular transportation method of choice.
These services, also referred to as transportation network companies, have become a staple in our daily lives and a trendy alternative to standard transportation methods. However, just like the drivers of any other motor vehicle, Uber drivers have a duty of care not to cause injuries to others. What happens when they do? Unfortunately, the complicated legal rules attached to Uber's services can make filing a personal injury claim after an accident difficult.
If you were in an Uber accident, The San Bernardino personal injury accident lawyers at Gomez Trial Attorneys are here to help. We can figure out who was responsible for your injuries, and we can go after them and fight for the compensation you are entitled to.
ABOUT GOMEZ TRIAL ATTORNEYS' UBER ACCIDENT LAWYERS
President and Founder John Gomez and his associates understand what victims of Uber accidents are going through and are ready to help the San Bernardino community. Over the past 15 years, through our experience and resources, our attorneys have collected over $750 million in settlements and verdicts for our clients.
We know what it takes to fight for the justice you deserve and go after the defendants and the large insurance companies that want to deny your claims. We want to hold the wrongdoers responsible for their conduct while making San Bernardino a safer place. If you are looking for an attorney that represents individuals, families, and small businesses that have been in an Uber accident or suffered harm, Gomez Trial Attorneys are here to assist you.
SAN BERNARDINO UBER ACCIDENTS
Ridesharing services have significantly improved the way we travel and get around. Not only is it substantially easier to get to our destination these days, but many individuals believe that these services have improved the safety of our roads. However, studies from the University of Chicago and Rice University show otherwise. According to their research, they have found that ridesharing services have, in fact, increased traffic deaths by 2 percent to 3 percent in the United States since becoming more widely used in 2011, which is the equivalent of 1,100 deaths per year.
What's worse, these accidents are not only a nationwide statistic, but they are felt and experienced locally as well. San Bernardino residents have encountered these devastating accidents on their own streets and have lived through the disastrous consequences, pain, and stress that follow.
TYPES OF ACCIDENTS INVOLVING SAN BERNARDINO UBER SERVICES
Motor vehicle accidents occur for a variety of reasons, and ridesharing services are no exception. However, three main types of accidents involve ridesharing vehicles:
Injured ridesharing passenger: An individual riding in an Uber vehicle was involved in an accident and suffered injuries.
Injured third party: A pedestrian, bicyclist, or motorist not using the ridesharing service was struck by a ridesharing driver.
Injured driver: A contractor for an Uber service suffered injuries while working.
UBER LIABILITY DEFINED
Uber tries to classify its drivers as independent contractors, meaning they have the freedom to use their own equipment, set their own hours, do not have access to traditional employment benefits, and, in most cases, are not covered by workers' compensation insurance. However, unlike other independent contractors, most ridesharing services do, in fact, carry insurance policies to cover their drivers in specific scenarios.
According to Uber's policies, their drivers are covered (or not) by their insurance policy in the following circumstances:
WAITING FOR A RIDE REQUEST / AVAILABLE TO WORK
When a driver is available to pick up a passenger, Uber maintains the following third-party liability auto insurance on their behalf:
$50,000 per person in bodily injury coverage.
$25,000 per accident in property damage coverage.
$100,000 per accident in bodily injury coverage.
EN ROUTE TO PICK UP PASSENGERS AND DURING TRIPS
When a driver is picking up a passenger or is driving them to their destination, Uber provides the following auto insurance coverage on their behalf:
$1,000,000 in third-party liability insurance.
Underinsured/ Uninsured motorist bodily injury.
Contingent comprehensive and collision insurance.
DRIVER IS OFFLINE, OR THE APP IS TURNED OFF
If the driver is not signed in to the app and involved in an accident, only their personal insurance company coverage applies.
HOW DO SAN BERNADINO RIDESHARING LAWS AFFECT YOUR CASE?
In recent years, California ridesharing laws have changed dramatically. These changes may affect who is held liable for your accident and your injuries. This may significantly impact your case and how much compensation you could receive. Our Uber accident lawyers understand these changes and how to navigate through these difficult waters when pursuing a claim with Uber or Lyft. This knowledge and experience enable us to take some of the stress and burden off of you during this difficult time. You can rest assured knowing you have a team of experienced litigators on your side no matter how the California ridesharing laws change. This means you can turn your attention and your energy towards your recovery, your family, and your future.
DETERMINING FAULT IN SAN BERNARDINO UBER ACCIDENTS
As in most automobile accidents, determining fault in an Uber accident is complicated. However, to collect compensation for your injuries, you need to prove that the other party was at fault and that they caused damages. Generally speaking, when an individual acts carelessly and an injury occurs, under the legal principle of negligence, the careless person is often liable for the resulting harm.
To win a negligence claim, the injured party must prove the following four elements to confirm that the other party (the defendant) was negligent in their actions:
The defendant owed a legal duty to the injured party.
The defendant breached this duty.
The defendant's actions caused the injuries.
As a result, the injured party was harmed.
Some of the more frequent forms of driver negligence include the following:
Speeding;
Drunk driving;
Distracted driving;
Aggressive driving;
Failure to yield; and
Failing to abide by traffic laws, signs, or signals.
No matter the specific circumstances of your case, it is best to speak with an Uber accident attorney as soon as possible. They have the knowledge and the experience to go after the at-fault party and prove liability, while also trying to collect the compensation that you need from the right insurance companies.
SAN BERNARDINO UBER ACCIDENT INJURIES
Like most motor vehicle accidents, ridesharing accident injuries can vary in severity and the type of injury.
The most common types of injuries that victims of Uber accidents suffer include:
UBER ACCIDENT DAMAGES
When you have been in an accident, California law allows you to collect specific damages for the expenses you incurred and the injuries you suffered as a result. These damages can include economic damages, non-economic damages, and in some cases, punitive damages.
ECONOMIC DAMAGES
Economic damages are quantifiable expenses that are related to the accident, and can include the following:
Medical bills (past and future).
Property damage and loss of value.
Lost income (past and future).
Loss of earning capacity.
NON-ECONOMIC DAMAGES
Non-economic damages cannot be easily quantified and refer to the abstract losses that the victim faces as the result of an accident. These can include:
Pain and suffering.
Emotional distress and trauma.
Mental anguish (all types).
Loss of enjoyment of life.
Loss of consortium.
Losses that are related to permanent disfigurement.
PUNITIVE DAMAGES
Punitive damages are awarded in some instances and usually only apply when a defendant's actions were so egregious that the court wants to not only punish the defendant but deter them and others from committing the same act in the future.
Victims who have been injured in a devastating accident often bring a lawsuit not just to recover their costs and expenses but also to obtain some form of healing for their more significant losses like their inability to live a happy and fulfilled life. Yet, these non-economic damages are usually the hardest to prove and require a capable attorney who can make a good case for the amount of compensation the victim really deserves.
WHAT SHOULD YOU DO AFTER A SAN BERNARDINO UBER ACCIDENT?
Being involved in an Uber accident is extremely stressful and frightening. With everything happening at the same time, it may be challenging to understand what you need to do first. If you find yourself in an Uber accident, take the following steps as soon as possible.
CALL 911 AND GET MEDICAL HELP
Calling the local police and getting medical help is imperative after an accident. Even if you do not think your injuries are severe, you still need to be evaluated by a medical professional. They will ensure that you do not have any significant brain injuries or internal bleeding, and they will get your medical injuries on the record, which can help prove your claim later on.
COLLECT EVIDENCE AND WITNESS CONTACT INFORMATION
If you do not require immediate medical assistance and it is safe for you to do so, collecting evidence from the accident can be quite helpful to your claim. Try to take as many pictures and videos of the accident scene as you can. This should include photos of any damage to vehicles or property, the position of the vehicles, any visible injuries, traffic signage, the weather, and any hazards or debris on the road.
In addition, if any witnesses saw the accident, get their names and contact information. Their statements might help your case if the insurance company or the defendant tries to shift the blame to you.
CALL A SAN BERNARDINO ATTORNEY
With all the intricacies involved with Uber accidents, it is vital to contact an Uber accident attorney as soon as possible. They can ensure that filing deadlines are not missed, crucial evidence is collected, and that you are treated with the fairness and the respect you deserve.
CALL GOMEZ TRIAL ATTORNEYS' SAN BERNARDINO UBER ACCIDENT LAWYERS TODAY
Dealing with significant injuries after a San Bernardino Uber accident can take quite a toll on not only you but your loved ones. You do not have to go through this process alone. Our legal team is here and ready to fight on your behalf. Our attorneys can make sure not only to perform a thorough investigation of the accident, but they can also take care of tracking down any witnesses, hiring the right experts, and obtaining the crucial evidence that is necessary to prove your case.
If you or a family member has been injured in a San Bernardino Uber accident, do not wait any longer. Contact our firm today at (619) 237-3490 for an appointment with one of our Uber accident attorneys.
---
Gomez Trial Attorneys
(619)-237-3490
CLIENT TESTIMONIAL
"They have some of the most professional staff I've ever met. I would 100% recommend going to them in the future"
Rating: 5/5 

Christopher R.
Read more reviews on Google.
Our Process...
Easy as 1. 2. 3!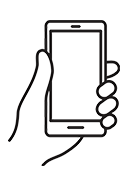 We will determine your case and submit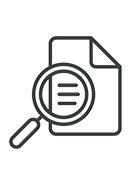 You will get regular update from us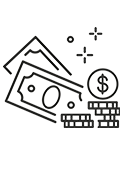 Collect your compensation

"John helped me find doctors, he referred me to his neurologist, his physical therapist, I mean, anything I needed he was right there, every step of the way. I couldn't have asked for a better result from all of this, I would absolutely recommend Gomez Trial Attorneys."

"During the time I was working with Gomez Trial Attorneys, they treated me very, very well. 100% of the time, they believed me, and they were very compassionate. They felt sorry for what happened and they understood the therapy process."

"They held my hand the whole time and kept me in the loop every aspect of my case which was very refreshing to me. They helped me get my settlement offer as fast as possible and I was able to keep my farm"

"The Gomez experience was the best experience it could be for me really, only positive things to say. They really were there every step if the way. Thanks to Gomez Trial Attorneys my dad is able to support my family as a single father"

"He opened the door for me to join his firm to help other brain Injury survivors and I never met another firm who is like this who was so understanding and caring who took the extra step and walked the extra mile with their clients and this is the best"

"I am very satisfied with the outcome with Gomez and I would definitely recommend Gomez to anybody, we tell people all the time, Get Gomez! They are really thorough with everything and they make you feel real comfortable."

"Just helped us through, guided us through, I kept notes all those years, we had questions all the time and they would always keep us informed of what was going on. They just unlayered it, layer by layer, I've never seen anything like them. Thank God for them."
Get your
free consultation
24/7 Support & Free Consultation