Uber has become a popular and convenient way to get around. But what happens if you're in an Uber and you get into an accident? Who is liable for the damages? The answer is not always simple, so it's important to understand your rights when it comes to being involved in an Uber accident. If you need help with a claim, don't hesitate to contact us to schedule a free consultation.
Liability Coverage in an Accident With an Uber Driver
Coverage for damages that occur in an accident with an Uber driver varies depending on the status of the Uber driver at the time of the accident. It's important to know your rights after an Uber accident so that you can take the right steps to make sure you are compensated for any damages or injuries incurred. If the Uber driver is at fault for the accident, they are almost always liable and must compensate the victim through their own insurance policy, but Uber's policy may offer extra coverage if necessary.
The App Was Off
If the driver was not using their app when they hit your car, then this situation would be treated like a regular car accident situation. The driver is liable for any damage or injury caused during the crash, and it is up to them to pay for any damages out-of-pocket or through their insurance company. Uber's insurance policy will not help in any way.
Driver Had The App On But Wasn't Yet Connected With a Passenger
If an Uber driver had their app turned on and was looking for work but was not yet connected with a passenger, Uber's insurance policy could kick in if necessary. In this scenario, the minimum insurance liability limits are up to $50,000 per individual, $100,000 per accident, and $25,000 for property damage. The driver's insurance policy pays out first, and the Uber insurance policy can supplement damages if necessary.
About To Pick Up Passengers or Already Has a Passenger in the Car
If an Uber driver had their app on and was about to pick up passengers at the time of the crash, or they had a passenger in the car at the time of the accident, Uber's liability coverage can come into play. Coverage at this stage is a minimum of $1 million in commercial liability and $1 million in uninsured or underinsured. Again, the Uber driver's personal policy will likely pay out the claim first, but if your damages exceed their policy limits, Uber's insurance coverage can act as a supplement.
Car Accident With Uber Driver: What To Do After an Accident
If you've been involved in a car accident involving an Uber driver, it can be hard to know what to do. From navigating insurance claims and getting the right compensation to understanding your legal rights, there are many questions that need answering. Here are a few steps you should take if you find yourself in this situation.
Contact Police and Exchange Information
If anybody is injured or if there is significant property damage, it is important to contact the police immediately. The police will document the scene and provide an official report which can be used as evidence when seeking compensation from insurance companies or other parties responsible for the accident.
Additionally, it is important to exchange information with all parties involved in the accident, including insurance information and contact numbers.
Gather Evidence
It is also important to gather evidence at the scene of the accident, such as photographs and witness contact information. This evidence can help prove who was at fault for the accident and support any claims that need to be made afterward. It is important not to make any assumptions or admit fault while at the scene, as this could hinder your ability to receive compensation later on.
Seek Medical Attention
After any kind of traffic collision, it's always best practice for all involved parties — drivers and passengers alike — to seek medical assistance right away, even if they don't feel injured at that moment. It's common for people involved in accidents to experience delayed onset of symptoms due to shock or adrenaline lingering in their system from being in a traumatic situation. Even if you feel "fine" right after the accident, you should still get checked out by a doctor just in case.
Consult With A Lawyer
Finally, it is recommended that anyone involved in an auto accident consult with an attorney who specializes in personal injury law before speaking with an insurance company or signing anything related to your claim. A lawyer can help advise you on what steps are necessary and how to best move forward with your claim, given your unique circumstances. Most reputable lawyers offer free consultations; take advantage of these.
FAQ
An Uber Driver Hit My Car. What Types of Compensation Could I Receive?
When pursuing a claim for damages following an accident with a Lyft driver or Uber driver, there are two types of compensatory damages available — economic damages and non-economic damages. Economic damages are any tangible losses directly related to the accident, such as medical bills, lost wages, and property damage.
Non-economic damages refer to more subjective losses like pain and suffering, loss of companionship, emotional distress, and loss of enjoyment of life activities. Depending on the severity of your case, these two types of damages may both apply when filing for compensation in court or through an insurance settlement offer.
What Factors Will Impact My Claim?
If you were injured in a car accident, it's important to understand the factors that will affect your car accident claim.
Fault Determination
A primary factor that affects a car accident claim is fault. Who was at fault for causing the car crash? This determination can be made by examining police reports, witness statements, photographs from the scene of the crash, and other evidence related to who was responsible for causing it.
In some cases where fault cannot be easily determined or disputed between parties involved in an accident, it may be necessary for a jury trial or arbitration process to determine who was responsible for causing it.
Comparative Fault
In some cases, both drivers involved in an automobile accident may share some responsibility for causing an accident due to their own negligence or recklessness behind the wheel. This is known as comparative fault and could potentially reduce any compensation received through a car accident claim depending on how much fault each driver was found liable for. If you're determined to be partially at fault for the accident, your monetary award would be reduced by your percentage of responsibility.
The Severity Of Your Injury
Another significant factor that can affect a car accident claim is the severity of your injury and what type of recovery time will be required before you can return back to work or resume activities as normal.
Depending on how serious your injury is — whether it requires surgery or ongoing physical therapy — you may be eligible for substantial compensation beyond in the form of pain and suffering damages.
Contact Gomez Trial Attorneys For Help With Your Uber Accident Claim
After being involved in an accident with an Uber driver, it's important to understand who is legally responsible, depending on what stage of service (if any) the driver was offering at that moment. Consulting with a knowledgeable attorney who understands personal injury law can help ensure that all parties involved are held accountable and that all damages and injuries are properly paid out by those responsible. To speak with our experienced Uber accident lawyers in California, contact The Gomez Trial Lawyers today for a free consultation by calling 866-TRIAL LAW (866-874-2552) or by contacting us online.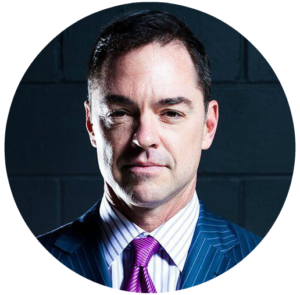 John Gomez
John Gomez founded the firm alone in 2005. Today, John acts as President and Lead Trial Attorney. He has been voted by his peers as a top ten San Diego litigator in three separate fields: Personal Injury, Insurance and Corporate Litigation. Since 2000, he has recovered over $800 million in settlements and verdicts for his clients with more than 160 separate recoveries of one million dollars or more. A prolific trial lawyer, John has tried to jury verdict more than 60 separate cases.