San Diego Bad Faith Insurance Lawyers
San Diego Bad Faith Insurance Attorneys
When you purchase an insurance policy and keep up with the premiums, you are upholding your end of an agreement. You expect the insurance company to do the same when the time comes, but the reality is that they will not always honor your claims. In some cases, your insurance company might refuse to deal fairly with you when it comes to seeking benefits on your claim. This is known as acting in bad faith.
You have the right to sue an insurance company when they refuse to negotiate with you in good faith. Their actions could result in financial compensation that goes beyond what you are entitled to through the policy. Reach out right away to discuss your options with a San Diego bad faith insurance lawyer.
What Is Bad Faith Insurance?
When an insurance company refuses to honor its obligations according to a policy that is in effect, the company is acting in bad faith. Bad faith can come in different forms, but it often involves the refusal to pay — or even investigate — a claim filed by a policyholder. Insurance companies can also act in bad faith when they misrepresent the language of the insurance policy to the policyholder.
What Constitutes Bad Faith in California?
Ultimately, insurance companies act in bad faith when they refuse to deal fairly with their policyholders. In California, there are plenty of situations that could constitute bad faith on behalf of an insurer. The terms of the insurance policy are important. The policy is a contractual agreement, and an insurance company that fails to abide by the terms is acting in bad faith.
Refusal to settle. Many bad faith cases revolve around a refusal to settle a claim. Insurance companies are not obligated to accept any request they might get from a policyholder, but they must at least negotiate in good faith. The refusal to even negotiate a settlement is an example of acting in bad faith.
Unreasonable delays. One way that insurance companies can act in bad faith is by dragging their feet during the settlement process. Delays work in the insurance company's favor, as they have the resources needed to wait these cases out. The insured is more likely to feel the financial strain of a delay, which could push them to accept an unreasonable offer.
Cancellation. Another way that insurance companies can act in bad faith involves canceling a policy. Some insurance companies will cancel a policy and reject a claim as a pretext for denying a claim for benefits.
Unreasonable denial. The denial of an insurance claim can be unreasonable. While insurance carriers can review claims and reject them when they are outside of the bounds of the policy, they have a duty to accept a claim when it is reasonable.
Failure to investigate. Insurance companies not only have the right to conduct an investigation into a claim, but they also have an obligation. However, some insurance companies fail to complete an investigation in a reasonable amount of time — or at all. This failure to investigate could be in bad faith, especially when the lack of investigation is used as an excuse to deny a claim.
How Do You Prove a Bad Faith Insurance Claim in California?
No two bad faith insurance cases are the same. While the evidence needed to make one case could differ significantly from another, there are general steps that every plaintiff should take.
Holding insurance companies accountable for acting in bad faith starts with compiling all of the important documentation for review. This starts with a copy of the insurance policy and any correspondence from the insurance company.
Once these documents are in hand, the next step is to review them. These documents could provide an attorney with a clear picture of why the claim was denied and whether that denial was reasonable based on the policy language.
After this review is over, the next step involves contacting the insurance company. In some cases, an attorney might convince the insurer to reconsider the decision without the need for a lawsuit. However, pursuing legal action is often necessary.
There are also administrative steps that could be taken. This involves reporting bad faith behavior by the insurance company to state authorities. Any administrative efforts are separate from your civil lawsuit, however.
Why Do You Need a Bad Faith Insurance Attorney?
It's risky to act as your own attorney in a bad faith insurance case. Insurance adjusters and their attorneys are adept at negotiating these claims and understand how to push the boundaries of what constitutes good faith negotiations. When the insurance company knows it is dealing with a person that is unrepresented by legal counsel, they are more likely to attempt bad faith bullying tactics.
Timing is important when it comes to hiring a bad faith insurance attorney. Any time you are dealing with an insurance company, it is in your best interest to have legal counsel advocate on your behalf. This is true during your initial insurance claim, but it is especially the case when facing a bad faith insurance company.
Compensation for a Bad-Faith Claim
When bad faith insurance claims are successful, they can result in the benefits that should have been paid out in the first place. This could include the cost of repairing a vehicle following an accident, however.
There are other damages allowed in these cases beyond the benefits that should have initially been paid out under the policy. This could include damages for factors like emotional distress and the legal fees associated with the case. In some situations, punitive damages might even be an option.
Get Help With Your Bad Faith Insurance Claim
If you believe you have a possible bad faith insurance claim, now is the time to seek legal counsel. The team at Gomez Trial Attorneys is ready to advocate on your behalf and secure the outcome you deserve. To discuss your case with a San Diego bad faith insurance attorney, contact us right away for a free consultation.
"I am very satisfied with the outcome with Gomez and I would definitely recommend Gomez to anybody, we tell people all the time, Get Gomez! They are really thorough with everything and they make you feel real comfortable."
Our Process...
Easy as 1. 2. 3!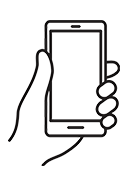 We will determine your case and submit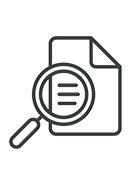 You will get regular update from us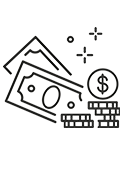 Collect your compensation
"John helped me find doctors, he referred me to his neurologist, his physical therapist, I mean, anything I needed he was right there, every step of the way. I couldn't have asked for a better result from all of this, I would absolutely recommend Gomez Trial Attorneys."

"During the time I was working with Gomez Trial Attorneys, they treated me very, very well. 100% of the time, they believed me, and they were very compassionate. They felt sorry for what happened and they understood the therapy process."

"They held my hand the whole time and kept me in the loop every aspect of my case which was very refreshing to me. They helped me get my settlement offer as fast as possible and I was able to keep my farm"

"The Gomez experience was the best experience it could be for me really, only positive things to say. They really were there every step if the way. Thanks to Gomez Trial Attorneys my dad is able to support my family as a single father"

"He opened the door for me to join his firm to help other brain Injury survivors and I never met another firm who is like this who was so understanding and caring who took the extra step and walked the extra mile with their clients and this is the best"

"I am very satisfied with the outcome with Gomez and I would definitely recommend Gomez to anybody, we tell people all the time, Get Gomez! They are really thorough with everything and they make you feel real comfortable."

"Just helped us through, guided us through, I kept notes all those years, we had questions all the time and they would always keep us informed of what was going on. They just unlayered it, layer by layer, I've never seen anything like them. Thank God for them."
Get your
free consultation
24/7 Support & Free Consultation