Cerebral Palsy Attorney San Diego
San Diego Cerebral Palsy Lawyers
Cerebral Palsy (CP) is a lifelong neurological condition that affects movement, coordination, and balance. It can be caused by a variety of factors, including medical malpractice during pregnancy, birth, or infancy.
For families with a child diagnosed with CP, navigating the legal landscape can be a daunting task. The cost of medical care and therapy can be astronomical, and many families struggle to make ends meet. This is where a skilled cerebral palsy attorney can be a valuable resource. If you need legal assistance, contact the Gomez Law Firm today to schedule a free consultation.
What Is Medical Malpractice?
Medical malpractice occurs when a healthcare provider fails to provide medical care that meets an accepted standard of care, resulting in harm to the patient. It is a form of professional negligence and can take many forms, such as misdiagnosis or delayed diagnosis, surgical errors, medication errors, and failure to provide informed consent before performing a procedure.
The consequences of medical malpractice can range from minor discomfort to more severe outcomes such as disabling injuries or even death. In cases where medical negligence has resulted in injury or death, victims may be entitled to compensation through a legal claim against the responsible parties.
Is Cerebral Palsy A Birth Injury?
For some families, CP is the result of medical malpractice. It is a lifelong condition that can be caused by brain damage that occurs before, during, or after birth. This occurs when a medical professional fails to provide the appropriate standard of care. When this happens, the medical professional may be held liable for the damage caused to the child.
Proving Medical Malpractice In A Cerebral Palsy Case
If your child has been diagnosed with cerebral palsy as a result of medical malpractice, you should understand the process of proving medical negligence. Here are some key steps in proving a medical malpractice case related to cerebral palsy.
Establish A Duty Of Care
The first step in proving medical malpractice is to establish a duty of care between the patient and the healthcare provider. You must establish that there was a standard of care that the healthcare provider should have followed. This involves determining what a reasonable and prudent healthcare provider would have done in the same or similar circumstances.
A duty of care exists between a healthcare provider and a patient when a patient-provider relationship has been established. For a patient giving birth in a hospital, it will be quite easy to prove that a doctor-patient relationship existed.
Show A Breach Of The Standard Of Care
The next step is to demonstrate that the healthcare provider breached the established standard of care. This can be done by showing that the healthcare provider failed to follow appropriate protocols or failed to diagnose a condition that a reasonable and prudent healthcare provider would have recognized.
Prove Causation
To prove medical malpractice, you must demonstrate that the breach of the standard of care caused cerebral palsy. This involves showing that medical negligence directly led to the diagnosis of cerebral palsy.
Establish Damages
To recover compensation in a medical malpractice case, you must show that you suffered damages as a result of the medical negligence. This can include physical, emotional, and financial harm.
How To Prove Causation
Proving causation is a critical step in proving medical malpractice. It involves showing that the breach of the standard of care by the healthcare provider was the direct cause of the injury or condition, such as cerebral palsy, suffered by the child. Two primary types of evidence used to prove causation in a medical malpractice case include medical records and expert witnesses.
Medical Records
Medical records can provide crucial evidence in proving causation in a medical malpractice case. These records can help establish the timeline of events leading up to the injury or condition. This can be important in proving that the healthcare provider's breach of the standard of care was the direct cause of the injury or condition.
Medical records also document the healthcare provider's diagnosis and treatment of the patient, including any tests or procedures performed and the results of those tests or procedures.
A thorough review of the medical records can help identify any deviations from the standard of care and provide evidence that the healthcare provider breached the standard.
Expert Witnesses
Expert witnesses are medical professionals who can provide testimony about the standard of care, the breach of the standard of care, and the causal connection between the breach and the injury or condition.
These witnesses can help explain the medical aspects of the case to the judge and jury and provide evidence that supports the causation argument. Expert witnesses can also provide a detailed analysis of the medical records and other evidence in the case to help establish this connection.
FAQ
What is the main cause of cerebral palsy?
Cerebral palsy is a complex condition that can have devastating impacts on a person's life. It is caused by abnormal brain development or damage to the developing brain, which can occur before birth, during birth, or in early infancy. Unfortunately, in many cases, the cause of cerebral palsy is unknown. However, several known possible causes contribute to the development of this condition, including the following:
Maternal infections
Infant infections
Gene mutations and differences in brain development
Fetal stroke
Bleeding in the baby's brain
Lack of oxygen to the baby's brain
Are there different types of cerebral palsy?
Yes. The most common type of cerebral palsy is spastic cerebral palsy. This type of CP is characterized by stiff and jerky movements due to increased muscle tone in the affected area.
Another type of CP is athetoid cerebral palsy. This type of CP leads to problems with posture, floppiness in the limbs, and a stiff or rigid body.
Ataxic cerebral palsy affects balance and coordination due to poor muscle control in the arms and legs. People with ataxic CP often have difficulty walking or performing fine motor tasks such as writing or buttoning a shirt.
The fourth type of CP is hypotonic cerebral palsy, which causes weak muscles and poor coordination due to low muscle tone in the affected area. People with hypotonic CP often have difficulty sitting up or maintaining an upright posture without assistance.
Finally, mixed cerebral palsy refers to a combination of two or more types of CP.
Contact Gomez Trial Attorneys For Help With Your Cerebral Palsy Claim
Medical malpractice is a serious issue that can have devastating consequences for patients. If you believe that your child's cerebral palsy is linked to the negligence of a medical professional, you should understand your legal rights and seek the advice of a skilled medical malpractice attorney and cerebral palsy lawyer. Contact the Gomez Trial Attorneys today for a free consultation by calling 866-TRIAL LAW (866-874-2552) or by contacting us online.
"I am very satisfied with the outcome with Gomez and I would definitely recommend Gomez to anybody, we tell people all the time, Get Gomez! They are really thorough with everything and they make you feel real comfortable."
Our Process...
Easy as 1. 2. 3!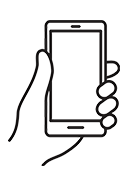 We will determine your case and submit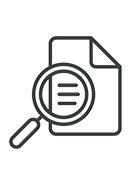 You will get regular update from us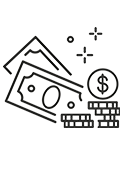 Collect your compensation
"John helped me find doctors, he referred me to his neurologist, his physical therapist, I mean, anything I needed he was right there, every step of the way. I couldn't have asked for a better result from all of this, I would absolutely recommend Gomez Trial Attorneys."

"During the time I was working with Gomez Trial Attorneys, they treated me very, very well. 100% of the time, they believed me, and they were very compassionate. They felt sorry for what happened and they understood the therapy process."

"They held my hand the whole time and kept me in the loop every aspect of my case which was very refreshing to me. They helped me get my settlement offer as fast as possible and I was able to keep my farm"

"The Gomez experience was the best experience it could be for me really, only positive things to say. They really were there every step if the way. Thanks to Gomez Trial Attorneys my dad is able to support my family as a single father"

"He opened the door for me to join his firm to help other brain Injury survivors and I never met another firm who is like this who was so understanding and caring who took the extra step and walked the extra mile with their clients and this is the best"

"I am very satisfied with the outcome with Gomez and I would definitely recommend Gomez to anybody, we tell people all the time, Get Gomez! They are really thorough with everything and they make you feel real comfortable."

"Just helped us through, guided us through, I kept notes all those years, we had questions all the time and they would always keep us informed of what was going on. They just unlayered it, layer by layer, I've never seen anything like them. Thank God for them."
Get your
free consultation
24/7 Support & Free Consultation