San Diego Elder Abuse Lawyers
San Diego Elder Abuse Lawyers
Seniors are an invaluable part of the San Diego community. However, as we age, we usually rely more on the care of others to maintain a proper quality of life. Some seniors need friends and loved ones to help provide for them financially, while others need care and assistance with the daily tasks of normal life. Unfortunately, the more assistance many elderly individuals need, the more vulnerable it makes them to the possibility of abuse.
As many as half of elderly individuals with Alzheimer's and dementia, for example, may suffer abuse or neglect, and our San Diego elders are unfortunately in no way immune to these trends. Elder abuse can shorten seniors' lifespans, decrease quality of life, and leave them more fearful of future mistreatment.
Gomez Trial Attorneys is proud to serve as an ally and advocate for seniors throughout the San Diego community, and do our part in eradicating the abuse and neglect of our most vulnerable citizens. We have helped our clients recover millions of dollars for elder abuse.
If you suspect that a senior loved one has suffered abuse, or if you suffer abuse as a senior, contact our San Diego personal injury lawyers today at the Gomez Trial Attorneys to learn more about your legal rights.
CATEGORIZING ELDER ABUSE IN SAN DIEGO
Seniors deserve to maintain their quality of life even as their physical capability deteriorates. Many seniors, especially those that need to move into a nursing home, can no longer take care of themselves on their own. They may need assistance going to the bathroom, eating, or even identifying medical needs. Due to seniors' increased vulnerability, abuse becomes increasingly easier.
PHYSICAL ABUSE
Physical abuse occurs when a caregiver, family member, or other individual deliberately uses force against a senior, especially when the senior is under the care of that individual.
Physical abuse can take the form of:
Slapping
Hair pulling
Hitting
Shoving
Using intimidation to force an elder to do something he or she does not wish to do
Physical abuse often starts small and builds over time. Many abusers like the feeling of power that comes from their greater strength, and as a result use it against seniors in increasing numbers and volume. Many seniors will hide signs of physical abuse because they do not like feeling weak or powerless, or because they feel a sense of shame concerning the abuse.
As a result, family members must carefully watch for signs of abuse which include unexplained bruises and injuries, injuries that go unreported by caregivers or do not receive proper medical attention, or a senior who suddenly becomes withdrawn and quiet. Multiple injuries in a short period of time, including injuries that seem to come from slip and fall accidents, may also indicate rising physical abuse, both in a home setting and in a nursing home.
EMOTIONAL ABUSE
In cases of emotional abuse, an abuser will use hurtful words and language to create an emotional reaction in the senior or to retain control. They may use insults or ignore the senior when he or she requests assistance or tries to communicate with them. Emotional abuse, like physical abuse, often comes out of the abuser's desire for control or power over someone else.
Many abusers emotionally abuse seniors because they enjoy a feeling of superiority. Emotional abusers may also attempt to limit a senior's contact with friends and family members: preventing visits, shutting off communication with individuals outside the household or nursing home, and even limiting the senior's ability to socialize with friends inside a nursing home or assisted living facility.
This sense of isolation can prove even more damaging to seniors than physical abuse. Social isolation can cause health and wellness to deteriorate immensely, especially when accompanied by other types of emotional abuse.
As in the case of physical abuse, seniors suffering from emotional abuse may not speak up about the abuse. Loved ones should watch for signs that a senior has withdrawn or seems quieter than normal. Observing interactions with caregivers can also provide a valuable signal about possible abuse.
SEXUAL ABUSE
Sexual abuse can have long-lasting consequences for anyone including seniors. Sexual abuse does not have to directly involve rape. Instead, it includes any unwanted genital contact or contact with the breasts or anus. Seniors who cannot object, such as seniors with Alzheimer's or dementia, often suffer from abuse, especially sexual abuse, at higher rates than other individuals.
Seniors suffering from sexual abuse may become withdrawn or, in the case of seniors with Alzheimer's or dementia, show increasingly sexual behaviors, including behaviors outside the loved one's usual habits. Seniors suffering from sexual abuse may also have genital or rectal bruising or show unexpected injuries. They may face STD diagnoses.
FINANCIAL ABUSE
Some seniors suffer from deteriorating mental capacity and may forget to pay important bills or take care of other responsibilities. As a result, many seniors give control of their finances to a loved one, often a child.Unfortunately, some seniors turn over their finances to the wrong individual. Financial abuse occurs when the abuser takes advantage of the senior's finances for his own needs, usually while failing to ensure that the senior's needs get taken care of.
Signs of financial abuse may include:
The abuser taking full control of finances and refusing to allow the senior to access his funds
The abuser using the senior's money to fund his own purchases
Failure to pay the senior's bills, including utility bills
The abuser taking large quantities of money from the senior, even with the senior's permission
Financial abusers may start with a sob story, insisting that they "need" the money for some reason to convince the senior to give it to them somewhat honestly. Over time, however, the financial abuser can drain the senior's accounts.
Loved ones should keep a close eye on the person handling finances for a senior loved one, including ensuring that bills get paid on time and that the senior has food in the house and the usual amount of money for personal purchases. Loved ones should also take particular note of anyone who suddenly starts hanging around and spending time with the senior, especially an individual who appears to solicit gifts. Any unexpected or unexplained drain on a senior's accounts should receive due consideration and investigation.
NEGLECT
Over time, seniors often need more care and aid to maintain quality of life. While some need assistance with cleaning, food preparation, and household and outdoor maintenance, others may struggle to handle basic self-care tasks. They might, for example, need assistance with bathing, going to the bathroom, and even eating, in some cases. As physical capability decreases, seniors may need help getting dressed or even getting out of bed.
Neglect occurs all too easily, both in the home and in San Diego nursing homes.
Whether in a nursing home setting or at home, seniors should receive a high quality of care that maintains their quality of life as much as possible, even in the face of deteriorating health. In some cases, however, seniors do not receive the care and attention they deserve. Some caregivers lack the time and energy necessary to take care of a senior properly. In a nursing home, caregivers may ignore their duties or find themselves overworked and understaffed, which can increase the likelihood of neglect.
Signs of neglect may start to show up slowly or appear abruptly: signs of dehydration, malnutrition, and a lack of medical care can all add up to quickly decrease not only a senior's quality of life, but his life expectancy and health, as well.
Neglect can also include actions like ignoring a senior who asks for help, failing to seek adequate medical care or attention following an injury or signs of illness, or leaving a senior in bed all day. Loved ones may notice that the senior becomes increasingly withdrawn or reluctant to ask for help in any way. The senior may start to smell, since she may not bathe regularly or change her clothes on her own.
Some seniors will choose to ignore or downplay neglect. They may wish to remain independent longer, or they may struggle with the fact that their caregivers will allow this to happen to them. Other seniors, including those with Alzheimer's or dementia, may lack the capacity to recognize the neglect and speak up about it. Loved ones must pay careful attention to vulnerable seniors to ensure that they do not suffer neglect at the hands of their caregivers.
PURSUING COMPENSATION FOR ELDER ABUSE IN SAN DIEGO
Elder abuse can have substantial consequences. While you cannot turn back the clock and erase the abuse, you can pursue compensation for a loved one who suffered abuse.
In San Diego, victims of elder abuse can pursue:
Compensation for medical bills that accumulate as a result of abuse. Not only does an abused senior need immediate medical care to evaluate the full extent of injuries, the physical damage from abuse can mount quickly, even in the case of emotional abuse. While physical abuse can lead to the need for direct medical care for injuries, neglect can lead to substantial health complications, many of which may linger long after the abuse ends. Seniors can claim compensation for those increased medical bills as part of their San Diego elder abuse claims.
Relocation expenses. Do you need to move a senior loved one out of a nursing home due to abuse or neglect? Does a senior need to move into a nursing home, or to move in with a different family member, following caregiver abuse? In some cases, you can claim compensation for relocation expenses as part of your San Diego elder abuse claim.
Reparation for financial abuse. You can seek compensation when a financial abuser drains a senior loved one's accounts or fails to take care of the senior's bills properly, leading to fines, fees, penalties, and a lack of funds for other purposes.
Compensation for pain and suffering. In addition to compensation for tangible expenses acquired as a result of abuse, you can seek compensation for a senior loved one's pain and suffering. Abuse not only creates physical pain, it can lead to emotional anguish and feelings of isolation. Consult an experienced San Diego elder abuse attorney to learn more.
WHO BEARS LIABILITY FOR SAN DIEGO ELDER ABUSE?
In California, elderly individuals, especially those who remain or become dependent on another party, fall into a disadvantaged class. They have the right to quality care, regardless of other situations, and failure to provide that care, especially when it extends to abuse, can leave the abuser facing substantial penalties.
In some cases, private individuals may bear the responsibility for elder abuse. In the case of nursing home staff, that liability can rest with the San Diego nursing home or with an outside contractor that provided a nursing home with employees, particularly if the nursing home employed an individual with a known history of abuse.
To find the individual or entity who bears liability for elder abuse, an attorney will ask:
Who bore a duty of care to the senior? This may include the nursing home or assisted living facility, or it might include a caregiver. Caregivers can include either family caregivers or hired caregivers with responsibility for caring for the senior.
How did the individual or entity violate that duty of care? In the case of a nursing home employee, for example, the employee might violate that duty of care by failing to provide adequate care for the senior, including ignoring the senior's medical needs.
Did that violation lead to injuries or suffering? For example, failure to provide medical care for a senior might lead to decreased control of common physical issues or injuries that did not receive proper treatment, which can lead to worsening symptoms. In the case of abuse, a caregiver might have caused a direct injury.
Talk to an attorney to learn more about who bears liability in an elder abuse case and your loved one's right to compensation following that abuse. An attorney can help collect evidence, identify all parties who participated in abuse or neglect, and pursue the compensation your loved one deserves.
DID YOU OR A LOVED ONE SUFFER ELDER ABUSE IN SAN DIEGO?
We treasure our elders in San Diego. There is no excuse for any senior to suffer abuse or neglect, whether in a San Diego nursing home or at the hands of a neighbor or family member. We have a responsibility to keep our elders safe, and one of the best ways to do so is by identifying, investigating, and holding accountable the bad actors that engage in elder abuse and neglect in our own community.
If you or a loved one suffered elder abuse in the San Diego area, an elder abuse attorney can help you better understand your rights and the compensation you deserve.
Contact Gomez Trial Attorneys at (619) 237-3490 today to learn more about what we can do to help you.
---
Gomez Trial Attorneys
655 West Broadway, Suite 1700
San Diego, CA 92101
Phone: (619)-237-3490
Our Process...
Easy as 1. 2. 3!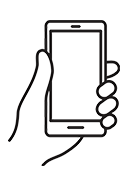 We will determine your case and submit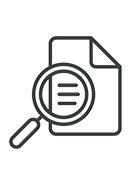 You will get regular update from us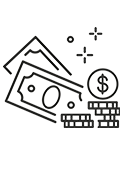 Collect your compensation

"John helped me find doctors, he referred me to his neurologist, his physical therapist, I mean, anything I needed he was right there, every step of the way. I couldn't have asked for a better result from all of this, I would absolutely recommend Gomez Trial Attorneys."

"During the time I was working with Gomez Trial Attorneys, they treated me very, very well. 100% of the time, they believed me, and they were very compassionate. They felt sorry for what happened and they understood the therapy process."

"They held my hand the whole time and kept me in the loop every aspect of my case which was very refreshing to me. They helped me get my settlement offer as fast as possible and I was able to keep my farm"

"The Gomez experience was the best experience it could be for me really, only positive things to say. They really were there every step if the way. Thanks to Gomez Trial Attorneys my dad is able to support my family as a single father"

"He opened the door for me to join his firm to help other brain Injury survivors and I never met another firm who is like this who was so understanding and caring who took the extra step and walked the extra mile with their clients and this is the best"

"I am very satisfied with the outcome with Gomez and I would definitely recommend Gomez to anybody, we tell people all the time, Get Gomez! They are really thorough with everything and they make you feel real comfortable."

"Just helped us through, guided us through, I kept notes all those years, we had questions all the time and they would always keep us informed of what was going on. They just unlayered it, layer by layer, I've never seen anything like them. Thank God for them."
Get your
free consultation
24/7 Support & Free Consultation