Employment Discrimination Attorney
San Diego Employment Discrimination Attorney
The unfortunate reality in many workplaces is that employment discrimination is a common occurrence. Many victims of this type of discrimination are unaware that the behavior they are experiencing counts as discrimination. This is true not only for employees but also for job applicants.
If you are facing discrimination in the workplace, now is the time to seek legal guidance. An employment discrimination attorney in San Diego could help you pursue legal action against those discriminating against you. Let our firm serve as your advocate in your pursuit of justice.
WHAT QUALIFIES AS DISCRIMINATION AT WORK?
There are countless ways that discrimination can creep into the workplace in San Diego. An act of discrimination happens when either an employee or job applicant experiences unfair treatment due to one or more of their personal characteristics. When this discrimination is based on that person being a protected class member, it could lead to a viable claim for compensation.
There are different factors to consider when determining if workplace discrimination has occurred. First, an act that qualifies as discrimination must occur. Second, you must establish that you are a member of a protected class.
COMMON ACTS OF DISCRIMINATION
There are different types of discrimination in a workplace setting. These acts can be separated into two categories: disparate treatment and disparate impact. Disparate treatment occurs when an employer or supervisor targets or singles out an employee or job applicant for unfair treatment based on their protected characteristic. It is necessary in these cases to show that the action by the employer or supervisor had a specific discriminatory intent.
Disparate treatment can occur under many circumstances. Some common examples include demotions, terminations, rejected job applications, or harassment based on protected characteristics.
Disparate impact cases are different. Disparate impact discrimination happens when a policy or rule that targets a wide range of employees has an overly harmful impact on workers who share a protected condition. While neutral on its face, the impact of these policies must be inherently unfair for certain individuals in a protected class. It is possible to succeed with these cases even if there is no evidence of discriminatory intent.
PROTECTED CLASSES
Some acts that would otherwise be considered discrimination will not result in a viable legal claim if they are directed at someone who is not a member of a protected class. This is because protected classes are designed to protect members of groups who are often marginalized or discriminated against.
It should be noted that employment discrimination is barred by both state and federal law. However, the classes that are protected under state law are far more robust than those under federal law. Federal law protects the following classes in every state:
Color
Race
Religion
National origin
Sex
Disability
Age (for those forty or older)
Citizenship status
Genetic information
State law also provides protection to the above-listed groups, as we all provide state-level protections for the following groups:
Ancestry
Marital status
Sexual orientation
Gender identity
Gender expression
AIDS/HIV status
Medical conditions
Political affiliations
Military or veteran status
Victims of domestic violence or stalking
HOW DO YOU PROVE DISCRIMINATION?
Your employment discrimination attorney could rely on different pieces of evidence to build a winning case. Often, proving discrimination is possible through copies of internal business communications. For example, your employer or supervisor could have sent an email regarding their intent to discriminate against you.
The evidence in these cases is often based on your testimony. The testimony of your coworkers could also be important to show that you were treated unfairly. Your attorney could build a case that establishes your unfair treatment and the existence of your protected condition.
HOW MUCH MONEY CAN YOU GET FROM A DISCRIMINATION LAWSUIT?
There are no limits on the amount of financial compensation you could recover from a discrimination lawsuit. The damages available in your case will depend on the severity of your discrimination. Some of the types of damages you could recover include:
ECONOMIC DAMAGES
Economic damages provide you with compensation for your financial losses. The goal of these damages is to place you in the financial position you would have found yourself in had discrimination not occurred. This could include lost wages for losing your job or not being hired in the first place.
NON-ECONOMIC DAMAGES
Non-economic damages are not related to your financial losses. Instead, they are designed to cover your subjective harm caused by discrimination. This could include the emotional harm you sustained due to the unfair treatment.
PUNITIVE DAMAGES
The types of damages previously discussed are designed to compensate you for hardships related to your discrimination. That is not the case with punitive damages. With punitive damages, the point is to punish your employer for allowing discrimination to occur in the first place.
HOW LONG DOES IT TAKE TO SETTLE A DISCRIMINATION LAWSUIT?
There is no time limit on how long a workplace discrimination lawsuit could take to resolve. While it is possible for a settlement to be ironed out in short order, many cases drag on for extended periods of time. Even if your case seems straightforward to you, there is no way to guarantee a quick settlement.
Most cases take a minimum of a few months to resolve. Even when the defendant is open to settlement, this often does not occur without 3-4 months of negotiations first. Alternatively, some cases are destined to go to trial. In those cases, it could take over 5 years to resolve.
It can take time to build a compelling case for discrimination. In disparate impact cases, it is often necessary to rely on expert witnesses to develop a theory on how the acts of your employer were discriminatory. Our firm could work to avoid any unnecessary delays and resolve your case fairly and quickly.
UNSURE IF YOU ARE A VICTIM OF DISCRIMINATION?
Many victims of employment discrimination have second thoughts when it comes time to hire a lawyer. In many cases, employers and supervisors will not explicitly state their intention to discriminate against you. This can leave you second-guessing whether or not the discrimination is real. It is important to trust your gut in these instances. If you believe you are the target of workplace discrimination, it is time to talk to an attorney.
The good news is that you do not have to pursue your employment discrimination case on a whim. When you meet with our firm during your free consultation, we can advise you on your options. Our attorneys can help you understand what type of discrimination you faced and identify the parties responsible for allowing it to happen.
Your free consultation is your chance to ask questions. When it is over, you will have no obligation to hire our firm or pursue legal action at all. Your consultation could give you the insight necessary to make an educated decision about your claim.
CONTACT AN ATTORNEY ABOUT YOUR DISCRIMINATION CASE
If you believe you are the victim of employment discrimination, now is the time to seek out legal counsel. If your attorney aggressively pursues compensation for your treatment, you could recover monetary damages. Gomez Trial Attorneys are ready to help you fight for a fair outcome in your case. To discuss your options with a San Diego employment discrimination lawyer, contact us today for a free consultation.
---
Gomez Trial Attorneys
655 West Broadway, Suite 1700
San Diego, CA 92101
Phone: (619)-237-3490
Our Process...
Easy as 1. 2. 3!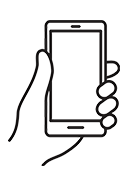 We will determine your case and submit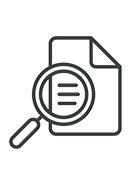 You will get regular update from us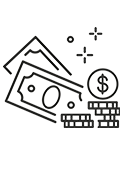 Collect your compensation
"John helped me find doctors, he referred me to his neurologist, his physical therapist, I mean, anything I needed he was right there, every step of the way. I couldn't have asked for a better result from all of this, I would absolutely recommend Gomez Trial Attorneys."

"During the time I was working with Gomez Trial Attorneys, they treated me very, very well. 100% of the time, they believed me, and they were very compassionate. They felt sorry for what happened and they understood the therapy process."

"They held my hand the whole time and kept me in the loop every aspect of my case which was very refreshing to me. They helped me get my settlement offer as fast as possible and I was able to keep my farm"

"The Gomez experience was the best experience it could be for me really, only positive things to say. They really were there every step if the way. Thanks to Gomez Trial Attorneys my dad is able to support my family as a single father"

"He opened the door for me to join his firm to help other brain Injury survivors and I never met another firm who is like this who was so understanding and caring who took the extra step and walked the extra mile with their clients and this is the best"

"I am very satisfied with the outcome with Gomez and I would definitely recommend Gomez to anybody, we tell people all the time, Get Gomez! They are really thorough with everything and they make you feel real comfortable."

"Just helped us through, guided us through, I kept notes all those years, we had questions all the time and they would always keep us informed of what was going on. They just unlayered it, layer by layer, I've never seen anything like them. Thank God for them."
Get your
free consultation
24/7 Support & Free Consultation