San Diego Employment Attorney
If you need an experienced employment lawyer in San Diego, Gomez Trial Attorneys can help you. Attorney John Gomez gained invaluable experience and insights defending Fortune 500 Companies in employment cases while working in one of the largest and most successful law firms in the country, Latham & Watkins. He uses that knowledge for "ordinary people" that need help – workers' and employees. If you or someone you know has been the victim of illegal employment practices, contact us for a free consultation. We take our cases on a contingency basis, meaning you pay nothing unless your case is won. Contact us today to find out how we can help you.
LABOR & EMPLOYMENT RIGHTS AND INFORMATION
Employment law deals with the right and obligations between an employee and an employer, or in many cases, a former employee or a job applicant. Some of the most common issues involved in labor and employment law include:
Wages and overtime pay
Workplace safety
Disability and workers' compensation
Non-compete clauses
Breach of contract
All employees in America have certain rights and it is not uncommon for those rights to be violated by employers. The law protects even those who simply applying for a job. A job applicant also has certain rights even prior to being hired as an employee including freedom from discrimination based on age, gender, race, national origin, or religion during the hiring process. For example, an employer is not allowed to ask an individual applying for a job certain family-related questions during the hiring process.
The law also covers the rights of employees concerning privacy in the workplace. Some of the most common questions asked regarding privacy in the workplace include:
Can my employer listen to my phone calls while I'm at work? Can my employer obtain records of my phone calls? Is my employer allowed to monitor the activity on my computer? Is my employer allowed to search my desk? Is my employer allowed to monitor my emails?
In most cases the answer is yes. However there are circumstances where the employer can violate your rights. For example, it is legal for employers to monitor business related phone calls to and from their own premises (to evaluate the quality of customer service in most cases). However, a federal law, the Electronic Communications Privacy Act (ECPA), which originally served to limit wiretapping, puts some major limitations on that right. Under the Act, if a call is being monitored for business purposes and a personal call comes in, an employer must hang up as soon as it's apparent that the call is personal. The same law may limit your employer's right to monitor e-mail activity. If you're unsure whether or not you have a case, feel free to call us for a free consultation.
Additional employee rights include:
Right to be free from discrimination and harassment
Right to a safe workplace free of dangerous conditions, toxic substances, and other potential safety hazards
Right to be free from retaliation for filing a claim or complaint against an employer (aka "whistleblower" rights)
Right to fair wages for work performed
Our highly experienced employee rights attorneys can help you. Don't hesitate to call us to find out how we can help you. There is no cost or obligation in providing you a free consultation. If we take your case, there is no fee to you unless we win your case so call San Diego employment lawyer John Gomez today.
---
655 West Broadway, Suite 1700
San Diego, CA 92101
Our Process...
Easy as 1. 2. 3!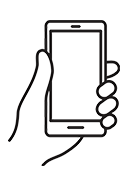 We will determine your case and submit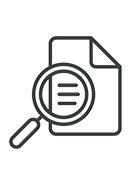 You will get regular update from us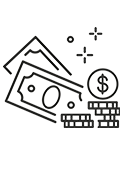 Collect your compensation

"John helped me find doctors, he referred me to his neurologist, his physical therapist, I mean, anything I needed he was right there, every step of the way. I couldn't have asked for a better result from all of this, I would absolutely recommend Gomez Trial Attorneys."

"During the time I was working with Gomez Trial Attorneys, they treated me very, very well. 100% of the time, they believed me, and they were very compassionate. They felt sorry for what happened and they understood the therapy process."

"They held my hand the whole time and kept me in the loop every aspect of my case which was very refreshing to me. They helped me get my settlement offer as fast as possible and I was able to keep my farm"

"The Gomez experience was the best experience it could be for me really, only positive things to say. They really were there every step if the way. Thanks to Gomez Trial Attorneys my dad is able to support my family as a single father"

"He opened the door for me to join his firm to help other brain Injury survivors and I never met another firm who is like this who was so understanding and caring who took the extra step and walked the extra mile with their clients and this is the best"

"I am very satisfied with the outcome with Gomez and I would definitely recommend Gomez to anybody, we tell people all the time, Get Gomez! They are really thorough with everything and they make you feel real comfortable."

"Just helped us through, guided us through, I kept notes all those years, we had questions all the time and they would always keep us informed of what was going on. They just unlayered it, layer by layer, I've never seen anything like them. Thank God for them."
Get your
free consultation
24/7 Support & Free Consultation