San Diego Taxi Cab Accident Lawyers
San Diego Taxi Accident Attorney
Taxi cabs are used frequently in cities throughout California. Although taxis provide endless benefits for the community, they still pose certain risks, especially in San Diego, where taxi accidents happen frequently.
No matter how a San Diego taxi cab crash happens, Gomez Trial Attorneys has the skill, experience, and resources to get crash victims the compensation they deserve for their injuries. We want to see how we can help you. Contact Gomez Trial Attorneys today and speak to an experienced San Diego taxi accident attorney learn more.
Gomez Trial Attorneys—Why Hire Us?
While no amount of money can fully erase the damages that a San Diego taxi accident has caused you, at Gomez Trial Attorneys, we understand that obtaining the financial recovery for your losses and injuries can help you start rebuilding your life after such a horrific ordeal. Our skilled taxi accident attorneys stand ready to help you, to fight on your behalf, and to pursue maximum compensation in your claim.
Once you retain our legal team, our lawyers can:
Evaluate your potential claim, provide you with the legal advice you need, and go over the legal options you can pursue.
Answer your questions and offer you the support you require during this challenging time.
Investigate your taxi accident and secure the evidence needed to build the strongest possible claim on your behalf.
Hold all the liable parties accountable for the harm you sustained.
Take on the negotiations and discussions with the insurance company, ensuring that we pursue maximum compensation on your behalf.
Obtain experts, such as accident reconstructionists, engineers, economists, and doctors, to substantiate your claims.
Ensure the proper preparation and timely filing of all of your legal documents and motions.
Take your case to trial and work tirelessly to bring your case to a successful resolution.
If you have sustained injuries in a San Diego taxi accident, do not wait any longer to seek the legal help you need. Instead, contact Gomez Trial Attorneys today for your free case consultation and let our lawyers show you how we can fight for your rights and pursue justice and compensation.
Why Does San Diego Experience So Many Taxi Accidents?
Taxis are a popular mode of transportation in San Diego amongst workers, students, residents, and tourists. However, for the past several years, some dangerous and deadly high-profile traffic crashes have involved taxis, prompting numerous investigations as to why these accidents occur.
Though these crashes happen for many reasons, in San Diego, taxi accidents seem to occur more often because of certain aspects, including:
Insufficient Means to Get Around: Generally, popular cities have a solid public transportation system to help residents and tourists get around. However, San Diego does not have such a system, and due to the lack of public transit options, many people turn to taxis, which means the city faces a higher likelihood of taxi accidents than cities with more robust public transit systems.
The Exciting Nightlight: San Diego has an active nightlife, especially downtown San Diego, where people love the high-energy nightclubs, or in North Park, where people flock to hear live music and enjoy craft beer. Although these lively areas constitute a "hot spot" for tourists and those looking for a good time, it also results in widespread drunk driving in these areas. Subsequently, taxis in San Diego face a heightened risk of drunk driving accidents.
High Accident Potential Areas in San Diego
Although taxi accidents can occur anywhere in San Diego, certain locations in the city pose more danger than others.
Some of the city's most dangerous intersections include:
The Intersection at 1st Avenue and University Avenue: Known for its horrific accidents that often result from its poor design and bad lighting, this intersection faces a particular risk of car and taxi accidents.
The Intersection at Marlborough Avenue and University Avenue: Due to the high amount of pedestrian traffic at this specific intersection, this location poses a heightened danger for pedestrians and other motorists, including taxi drivers, who must pull to the side of the road to pick up passengers at times.
The Intersection at 36th Street and El Cajon Boulevard: This intersection has a reputation for being the city's most dangerous place to drive, especially at night. The number of speeding cars, dim lighting, and inadequate street design all contribute to this risk. Consequently, if a taxi driver fails to pay attention to the road or to look out for other vehicles, serious accidents and devastating injuries can occur at this intersection.
Dealing With San Diego's Taxi Companies and Their Insurers
If a negligent taxi driver, an improperly maintained taxi, or another form of recklessness by the taxi driver or company causes a taxi accident, you inevitably must deal with the taxi cab company and its insurance company. In these situations, the insurance company will not want to pay the full cost of your injuries, so it will work hard to come up with a defense against your claims. Having an experienced taxi accident attorney on your side can prove particularly helpful in handling this aspect of your claim.
Can I Trust the Insurance Company?
Following a taxi accident, many people often assume that the insurance company will want to work with them and ensure that they get the money they need for their injuries and harm, especially when someone else's negligence caused the accident. Unfortunately, this doesn't often happen. Like other businesses, insurance companies will do whatever it takes to make money. Accordingly, adjusters will try to get you on the phone soon after the crash so that they can get you to admit fault for the accident—ultimately allowing them to deny your claim or reduce the money you receive.
For these reasons, if the insurance company calls you, you should watch what you say. You should only discuss the basic facts of the accident and request that the insurer directs all future communications to your attorney. Once an experienced San Diego taxi accident lawyer takes over these conversations, you can rest assured that these attorneys will not say anything that will negatively impact your claim while going after compensation for the full cost of your injuries.
Common Causes of San Diego Taxi Accidents
It was closing time at a popular nightclub in the Gaslamp Quarter. Club patrons gathered outside, waiting for rides and visiting with friends for a few more minutes before calling it a night. That was when a taxi cab driver plowed into a group of people standing outside the bar, injuring 35. Some were seriously hurt, including a woman whose leg was badly mangled when it was caught between the cab and the building.
In the moments after the accident, the crowd turned on the taxi driver, pulling him from the car and beating the man. The cab driver—an Egyptian immigrant who was reportedly exhausted and distraught over personal issues in the days leading up to the accident—suffered a broken nose, either as a result of the accident or the beating. Officers investigating the incident found evidence that the driver had fallen asleep just before crashing into the crowd.
The 2011 accident at the Stingaree nightclub was an extreme example of a San Diego-area taxi accident. Most accidents involving local cabs do not cause such widespread damage or garner so much media coverage. Still, accidents involving taxis do happen each year throughout San Diego, and they can cause catastrophic and even fatal injuries.
Taxi cab drivers, like other drivers, make mistakes and succumb to distractions that lead to accidents. If anything, taxi cab drivers face heightened risks of making these mistakes, because they often work long shifts and drive late at night, during times when their bodies' natural sleep cycle makes them feel excessively fatigued.
Driving while fatigued produces similar effects as driving while alcohol impaired, degrading the driver's reaction time, awareness of hazards, and ability to maintain control. Drowsy drivers are three times more likely to be involved in an accident than those who are well-rested, which is why fatigued driving results in more than 328,000 accidents and around 5,000 fatalities in the United States each year.
Fatigue is not the only contributor to San Diego taxi cab accidents, however. Other common causes of these crashes include:
Lack of familiarity with streets and traffic patterns.

Aggressive driving behaviors such as speeding, red light running, or tailgating.

Distractions such as cell phone use, including texting, talking, using an app, or browsing social media.

Adjusting the stereo, temperature, or other vehicle controls.

Inclement weather conditions, including poor visibility or slick roadways.

Lack of vehicle maintenance that makes a taxi cab unsafe.

Impairment from alcohol use, or from taking prescription, illicit, or over-the-counter medications.
Taxi drivers do not necessarily cause all of the accidents that involve their cabs, of course. Any one of the causes above can stem from other drivers' behavior, too. For example, one accident happened because a drunk driver (not a cab driver) got onto the highway traveling in the wrong direction. The California Highway Patrol received multiple calls from travelers in multiple locations alerting them to the wrong-way driver. However, they couldn't catch the driver before she slammed into a taxi cab, killing the taxi driver and his two passengers. The wrong-way driver also died in the crash.
How much money can I get for my San Diego taxi accident injuries?
It varies from one case to the next, often based on:
What type and degree of injuries you suffered, which influence your expenses, lost income, and the degree of pain and suffering you endure;
The overall strength of the case your taxi accident lawyer builds on your behalf out of the available evidence and from the applicable legal rules; and
The amount of money available, also known as the policy limits, from the insurance policy of the at-fault party or in some cases, the at-fault party's own assets.
San Diego taxi accident lawyers often put considerable effort into evaluating the full scope of harm a client has suffered, to help ensure that any legal action taken on the client's behalf seeks the maximum damages allowed under the law.
Legal Liability for San Diego Taxi Accidents
Victims of San Diego taxi accidents often suffer catastrophic (even fatal) injuries. In our legal system, those victims typically have a legal right to receive compensation from the party with liability for causing the crash. Liability is a legal term for fault or responsibility, and it—along with damages—forms the foundation of personal injury cases.
Lawyers for victims of San Diego taxi accidents may try to prove:
That someone involved in the accident owed the victims a duty of care. In a typical San Diego traffic accident, for example, that duty may involve a taxi driver's obligation to obey traffic laws and avoid excessive fatigue and alcohol consumption.
That someone breached the duty of care by taking actions that unreasonably put other people in harm's way. So, a cab driver speeding or driving while drowsy might constitute a breach of a duty of care.
That the breach resulted in harm to the victim. This might seem obviou

s, but not every unsafe action on the road causes a San Diego taxi crash.
San Diego taxi cab crashes could involve a broad range of individuals and corporate entities who may have legal liability to crash victims.
To name just a few of the usual suspects the team at Gomez Trial Attorneys may look at as potential parties with liability:
The taxi driver, whose actions behind the wheel may have caused a crash;

A taxi cab company that employed the taxi driver, which may have liability for all of his actions, or may face liability because of its own failures to train the driver, or to maintain its taxi fleet in safe working order, or to follow

San Diego taxi regulations

;

Drivers

other than

the taxi driver, whose own actions may have led to a crash;

A vehicle or vehicle parts manufacturer, if it sold unreasonably dangerous products that caused a mechanical failure that led to a crash involving a taxi cab;

A government entity, if its failure to maintain a roadway in a safe condition, or to warn drivers of unsafe conditions, precipitated a San Diego-area taxi crash.
These are just some of the parties who could have legal liability to victims of San Diego taxi cab accidents. Every crash is different. The important thing to understand is that at Gomez Trial Attorneys, we understand the critical importance of examining the facts and circumstances of a taxi accident to make sure we identify all parties who could owe damages to our clients. Our team always aims to give our clients the best possible chance of recovering maximum compensation for their injuries and losses.
San Diego Taxi Regulations Exist to Keep Riders Safe
Regulations promulgated by the San Diego Metropolitan Transit System (MTS) set forth the requirements for driving a cab in America's Finest City. Taxi drivers and the companies who employ them must apply for a permit from MTS before they begin transporting passengers.
The requirements to apply include:
Evidence of at least six months' experience of driving a taxi, transportation network vehicle, charter party carrier service, or similar service oriented transportation business, or managing a demand responsive transportation service, or similar service-oriented business.

Payment of permitting fees.

Passage of a fingerprint background check from the California Department of Justice, FBI, and local law enforcement agencies.

Submission and approval of a business name.

Proof of at least $350,000 in bodily injury liability insurance.

Registration of their fare meter with San Diego County Department of Agricultural Weights and Measures.

Obtaining a Business Tax License from the City of San Diego, which must be submitted to the Sheriff's Licensing Division at the completion of the permit issuance process with MTS.
In addition, prospective taxi drivers must drive:
A vehicle that is less than 10 years old, is outfitted with a global positioning system (GPS) and meets the state Air Resources Board's criteria for zero emission or low-emission vehicles.

A vehicle that does not have a salvage title and the California registration for the vehicle must match the applicant's name.

A vehicle that passes the initial permit inspection and all follow-up inspections. MTS staff conducts the inspections on applicant vehicles. Some of the things they look for during the inspection include interior and exterior cleanliness, color scheme and proper markings, meter seal, body condition, and mechanical condition including suspension, steering, shocks, exhaust, tires, brakes, and electrical system.

Adequate facilities for business functions, including an office with public access, a vehicle maintenance facility with an address, and an address for off-street storage when the cab is not in service.
Evidence that a cab driver or cab company did not follow these regulations may help to prove liability to a San Diego taxi cab accident victim. At Gomez Trial Attorneys, we investigate all aspects of a cab crash, in case a regulatory violation played a role in our client's injuries.
San Diego Taxi Passenger Bill of Rights
In addition to the regulations listed above, taxi cab passengers should also demand that any taxi they ride in observes the San Diego taxi passenger bill of rights issued by MTS.
Those rights include:
The right to view a cab driver's identification card, company name, and vehicle number, which should be displayed in the driver compartment of the vehicle.

A courteous driver who speaks English, uses the most direct route to the destination, and obeys all traffic laws.

The use of the heater or air conditioner in the cab upon request, if available.

Clean passenger seating areas and luggage compartment.

A smoke-free vehicle and a silent (radio-free) trip.

Pay only the rate posted in the vehicle for your destination.

Pay with cash or a credit card and obtain a receipt for your payment.

Receive assistance placing luggage in the vehicle or retrieving it from the vehicle.

A driver who does not use his or her cell phone while driving.
Violation of any of these rights by a cab driver could indicate an unsafe driver. Tell an attorney at Gomez Trial Attorneys if you observed a cab driver failing to follow any of these rules in connection with the crash that injured you or a loved one.
After a San Diego Taxi Accident…
If you find yourself in the unfortunate position of having gotten into a San Diego taxi cab accident, keep the following tips in mind to protect your health, safety, well-being, and legal rights:
Make medical care your top priority. Do not assume that if you feel okay in the moments after the crash that you have avoided injury. Many serious San Diego car accident injuries take time to show symptoms. Let an EMT check you over, go to the hospital if advised to do so, and always follow up with your primary care physician within 24 hours. Following this advice will keep you safe, and will also ensure that records exist of any injuries you do suffer because of the taxi crash.

 

Stay at the scene if you are a cab passenger. Some cab passengers involved in a crash may feel tempted to get out of the cab and walk away, figuring the accident is the cab driver's problem, not their own. We understand that sentiment, but leaving the scene is a big mistake. The police may want to speak with you. More importantly, you may need medical care. Also, if you walk away, then it may become far more difficult to prove the link between the accident and any injuries you turn out to have suffered.

Try to collect information. If it is safe for you to do so without putting your own or others' health at risk, snap pictures at the accident scene with your phone. Be sure to capture all information related to the cab, including the name of the cab company and any cab license number. Get contact information from others involved in the accident or who witnessed it.
Never agree to an informal resolution. Cab drivers worried about losin

g their jobs/licenses, in particular, may hope to avoid calling attention to the crash by summoning first responders or notifying insurance companies. Do not agree to keep the crash quiet. If you were the passenger in the cab, do not agree to make it a free taxi trip. Any such agreement could violate your legal obligations to report the accident, and could put your legal rights to compensation at risk.
San Diego Taxi Accident FAQs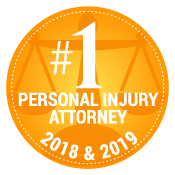 Despite the rapid growth of ride-sharing, taxi cabs still provide an essential form of transportation throughout San Diego. Taxis transport residents and visitors to and from San Diego International Airport. They shuttle businesspeople to meetings in Core-Columbia office towers, and carry folks home from nights out in the Gaslamp Quarter. They make themselves available for hire, day and night, from La Jolla to Encanto and everywhere in between.
Unfortunately, some taxi rides end in taxi accidents. Victims of those accidents, facing injuries and losses they did not cause and should not have to pay for, have questions that need answering about their rights and options. A San Diego taxi accident lawyer can give them answers. They can also find useful answers to frequently asked questions about San Diego taxi accidents below.
How can I get compensated for injuries I suffered in a San Diego taxi accident?
If someone else's wrongful decisions or actions contributed to the cause of the accident, then you may have the right to take legal action against them for compensation. An experienced San Diego taxi accident lawyer can help you explore your options.
As a general rule, people who get hurt in any kind of traffic accident in San Diego may have the right to hold those at fault for the accident financially accountable. That is because California law imposes legal liability whenever one person's unreasonably dangerous decisions or actions cause another person harm.
The most common way to hold someone accountable for causing a taxi accident that injured you is to hire a skilled taxi accident lawyer who can demand compensation on your behalf by preparing and pursuing a lawsuit, insurance claim, or similar legal action.
Who owes me compensation for my injuries?
That depends on the particular facts of your San Diego taxi accident. A wide array of individuals, businesses, entities, and other parties could have engaged in careless, reckless, or intentional conduct that contributed to the cause of your taxi crash.
For example:
A taxi driver who made a mistake behind the wheel that led to a crash;
A taxi company that employed a careless taxi driver, or that failed to maintain the taxicab in a safe condition;
Other motorists whose own unsafe actions while sharing the road with a taxi caused the crash;
Automotive manufacturers, if they produced dangerous vehicles or parts that played a role in causing the taxi accident; and
Government entities, if they failed to prevent or warn the public about unreasonably dangerous road hazards that caused the accident.
These are just a few examples. To find out who may owe you compensation for the injuries you sustained in a San Diego taxi cab accident, contact a skilled taxi accident injury lawyer today.
What compensation does someone owe me?
It depends on the injuries and losses you suffered.
A legal action seeking damages for San Diego taxi accident injuries may secure payment for:
Medical expenses related to treating your taxi accident injuries;
Other expenses you would not have had but for the taxi accident or your injuries;
Wages you did not earn because you missed work while recuperating;
The loss of earning capacity in the future due to your injuries;
Your pain, suffering, and diminished quality of life from your injuries; and
Potentially, exemplary (or punitive) damages aimed at punishing the at-fault party.
A lawyer cannot guarantee that you will obtain compensation. Choosing a lawyer with an established track record of success in San Diego taxi accident cases, however, can help boost your chances of achieving a favorable financial outcome in your case.
I was a passenger in a taxi that crashed in San Diego. Does the taxi driver's insurance cover my injuries?
The Metropolitan Transit System (MTS), which regulates San Diego taxis, requires all taxi drivers (or, when applicable, their cab company employers) to carry a minimum of $350,000 in liability insurance to cover passengers against injuries and losses sustained in an accident. A San Diego taxi accident attorney can represent you in pursuing compensation from the taxi driver's insurance carrier.
Am I limited to seeking compensation from the taxi driver's insurance?
Not necessarily.
As we explained above, you may have the right to seek compensation from other parties whose dangerous decisions or actions contributed to the cause of your San Diego taxi accident. It is common for multiple parties to share liability for a taxi accident victim's injuries. If that is true in your case, then a skilled taxi accident attorney can devise a strategy to pursue all or some of them, to try to secure maximum compensation for you.
In addition, you may have the right to seek compensation over-and-above the limits of the taxi driver's insurance policy. For example, if the San Diego taxi you were riding in crashed because the taxi company that owned it recklessly refused to keep it in safe working condition, then you may have the right to pursue damages not covered by insurance directly from the company itself, assuming it has other assets from which you may collect payment. An experienced taxi accident attorney can explore the facts and advise you of your options.
Are my rights the same if I get hurt in a rideshare accident, instead of a taxi accident?
They are similar, but not identical.
San Diego taxis are regulated by the MTS, which sets requirements for cab driver licensing, maintenance and inspection of taxi cabs, minimum insurance coverages, and the rates taxis can charge for trips. For now, ride-shares are not subject to the same degree of regulation. California law sets minimum insurance requirements for rideshares, but leaves driver qualifications, vehicle standards, and rates up to ride-share companies themselves.
Those differences in regulation can affect your rights when it comes to seeking compensation from a vehicle driver or company for injuries you suffer in a crash. Lawyers for San Diego taxi or ride-share accident victims typically must prove that a driver or cab company breached a duty of care in causing an accident, such as by failing to abide by rules and regulations governing their conduct. Violation of an official MTS taxi regulation can constitute powerful evidence of that breach in a taxi accident. Fewer opportunities for proving a regulatory violation exist in ride-share cases.
In other ways, however, a victim's rights in either kind of accident resemble each other. Most significantly, both taxi and ride-share accident victims may have the ability to obtain compensation from mandatory supplemental insurance policies that drivers or either type of vehicle must carry.
How long does it take to get compensated for San Diego taxi accident injuries?
Timelines for San Diego taxi accident cases vary. And, of course, there is no guarantee that you will receive compensation, which is why it is important to hire an attorney with experience representing San Diego taxi accident victims.
Several factors can influence the duration of your case, assuming it reaches a favorable financial outcome.
They include:
Whether the case settles by mutual agreement between you and the at-fault party, or ends up being decided in a trial;
How long it takes for your attorney to gather the evidence needed to prove your case; and
The level of dispute between the parties over core issues like liability and damages.
You may not have much ability to control these factors. You do, however, control an important factor for the progress of your case: how soon after your San Diego taxi accident you seek the help of an experienced attorney. The quicker you take that first step, the better the chance that the rest of the process will proceed as quickly as possible.
Do I need to know about any deadlines?
Yes. A law called the statute of limitations sets a time limit on taking legal action to seek compensation for your injuries. In most San Diego taxi accident cases, you have just two years from the date of the accident to act. Missing that deadline could result in the loss of your rights.
Understand, however, that the statute of limitations is the outside deadline for filing a lawsuit. It is not the recommended time frame for you to act to enforce your rights. In virtually all taxi accident cases in San Diego, victims benefit by retaining an experienced lawyer's services as soon as possible after the accident. Getting a lawyer involved right away gives the lawyer the best opportunity to collect important evidence relevant to proving your claim, and to assert your rights before medical expenses, lost wages, and other financial losses start weighing on you.
How much does it cost to hire a San Diego taxi accident lawyer?
In most cases, it costs you nothing unless the lawyer gets you results.
Established taxi accident lawyers in San Diego often offer free consultations to potential clients. A consultation serves as a risk-free way for taxi accident victims to tell a lawyer about what happened to them, and to get the lawyer's initial impression of their rights and options for seeking compensation.
Most San Diego taxi accident lawyers virtually always agree to take the victim's case on contingency. That means that rather than charging the client money upfront or as the case goes along, the lawyer does legal work in exchange for a percentage of any money eventually obtained on the client's behalf through a settlement, judgment, or jury verdict.
Representing taxi accident clients on contingency makes a lawyer's services affordable to those who need them.
What can I do to help my San Diego taxi accident injury case?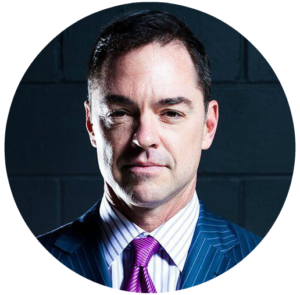 First and foremost, seek medical attention right away, and follow the treatment plan your doctor prescribes.
In the aftermath of many San Diego taxi accidents, victims know right away that they need to get medical help. But, not always. Sometimes, the adrenaline from or stress of an accident dulls or masks pain victims might otherwise feel, or victims suffer injuries that do not show symptoms right away. For that reason, it is strongly recommended that taxi accident victims always seek medical care after a crash, even if they think they walked away unscathed. A qualified doctor can conduct an exam that screens victims for obvious and hidden injuries, and can set them on the course to healing right away.
In addition to protecting a victim's health, seeking medical care also helps ensure full documentation of a victim's injuries and their connection to the taxi accident. Lawyers may use these medical records to help prove the victim's claim for damages.
Following a doctor's treatment plan is also critically important, not only to your health, but also to protect your legal rights. To obtain maximum compensation, your lawyer needs to prove that you did everything you reasonably could to heal and move on from your injuries. The most powerful evidence of those efforts consists of records of you taking your medication, doing your physical therapy, and keeping your follow-up medical appointments.
To learn more about your rights  after getting hurt in a San Diego taxi accident, contact an experienced attorney at Gomez Trial Attorneys today for a free consultation.
Your San Diego Taxi Cab Accident Attorneys
The team at Gomez Trial Attorneys has the resources, experience, and know-how to get results for victims of San Diego-area traffic accidents involving taxi cabs. Contact our award-winning taxi cab accident injury attorneys today online or at (619) 237-3490 for a free, confidential, no-obligation case evaluation.
---
655 West Broadway, Suite 1700
San Diego, CA 92101
Our Process...
Easy as 1. 2. 3!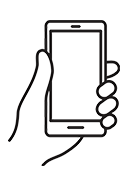 We will determine your case and submit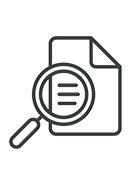 You will get regular update from us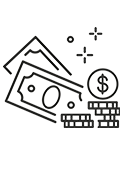 Collect your compensation

"John helped me find doctors, he referred me to his neurologist, his physical therapist, I mean, anything I needed he was right there, every step of the way. I couldn't have asked for a better result from all of this, I would absolutely recommend Gomez Trial Attorneys."

"During the time I was working with Gomez Trial Attorneys, they treated me very, very well. 100% of the time, they believed me, and they were very compassionate. They felt sorry for what happened and they understood the therapy process."

"They held my hand the whole time and kept me in the loop every aspect of my case which was very refreshing to me. They helped me get my settlement offer as fast as possible and I was able to keep my farm"

"The Gomez experience was the best experience it could be for me really, only positive things to say. They really were there every step if the way. Thanks to Gomez Trial Attorneys my dad is able to support my family as a single father"

"He opened the door for me to join his firm to help other brain Injury survivors and I never met another firm who is like this who was so understanding and caring who took the extra step and walked the extra mile with their clients and this is the best"

"I am very satisfied with the outcome with Gomez and I would definitely recommend Gomez to anybody, we tell people all the time, Get Gomez! They are really thorough with everything and they make you feel real comfortable."

"Just helped us through, guided us through, I kept notes all those years, we had questions all the time and they would always keep us informed of what was going on. They just unlayered it, layer by layer, I've never seen anything like them. Thank God for them."
Get your
free consultation
24/7 Support & Free Consultation