San Diego Whistleblower/Qui Tam Actions Attorneys
San Diego Whistleblower/Qui Tam Actions Lawyer
If you, or someone you know, is an employee, former employee, or affiliated with an organization, and believe the organization is cheating or defrauding the federal government, please contact Gomez Trial Attorneys. The United States government routinely enters into contracts with companies for services and products to assist it in running government programs. The United States pays billions of dollars each year to these companies and trusts that their employees are acting in good faith. Unfortunately, some of these companies cheat and defraud the government and the American taxpayer out of millions of dollars each year.
The most common areas of fraud are:
Medicare & Medicaid Fraud
Pharmaceutical Fraud
Defense Contractor Fraud
Federal Government Contractor Fraud
Fraudulent Loans & Grants
The most common schemes are:
Overcharging for products and services
Charging for products or services that were never delivered or provided
Intentionally cutting corners to provide only partial services or inferior products
Failing to deliver goods and services that were paid for
Through the use of a law called the "False Claims Act," a "whistleblower" may bring a lawsuit on behalf of the federal government to recapture money stolen in these types of fraud. These lawsuits are often referred to as "qui tam" lawsuits. If the lawsuit is successful, the whistleblower is entitled to a percentage (15% to 30%) of the money the government ultimately recovers from the company. This procedure is incredibly rewarding for the federal government, the American taxpayer, and the whistleblowers. Since 1986, False Claims Act whistleblowers were awarded more than $2 billion dollars.
Notably, Gomez Trial Attorneys has several former federal prosecutors (Assistant United States Attorneys) that have prosecuted various types of fraud on the federal government. They know what it takes to investigate a fraud case, litigate it, and prevail at trial in in federal court. They will fight to ensure your rights as a whistleblower are protected and that you receive the maximum amount of value for your case.
Our highly experienced whistleblower attorneys can help you. Don't hesitate to call us to find out how we can help you. There is no cost or obligation in providing you a free consultation. If we take your case, there is no fee to you unless we win your case so call San Diego whistleblower lawyer John Gomez today.
Our Process...
Easy as 1. 2. 3!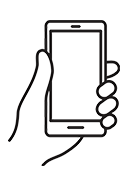 We will determine your case and submit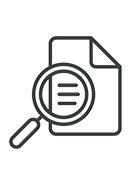 You will get regular update from us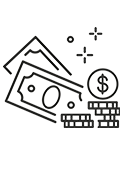 Collect your compensation

"John helped me find doctors, he referred me to his neurologist, his physical therapist, I mean, anything I needed he was right there, every step of the way. I couldn't have asked for a better result from all of this, I would absolutely recommend Gomez Trial Attorneys."

"During the time I was working with Gomez Trial Attorneys, they treated me very, very well. 100% of the time, they believed me, and they were very compassionate. They felt sorry for what happened and they understood the therapy process."

"They held my hand the whole time and kept me in the loop every aspect of my case which was very refreshing to me. They helped me get my settlement offer as fast as possible and I was able to keep my farm"

"The Gomez experience was the best experience it could be for me really, only positive things to say. They really were there every step if the way. Thanks to Gomez Trial Attorneys my dad is able to support my family as a single father"

"He opened the door for me to join his firm to help other brain Injury survivors and I never met another firm who is like this who was so understanding and caring who took the extra step and walked the extra mile with their clients and this is the best"

"I am very satisfied with the outcome with Gomez and I would definitely recommend Gomez to anybody, we tell people all the time, Get Gomez! They are really thorough with everything and they make you feel real comfortable."

"Just helped us through, guided us through, I kept notes all those years, we had questions all the time and they would always keep us informed of what was going on. They just unlayered it, layer by layer, I've never seen anything like them. Thank God for them."
Get your
free consultation
24/7 Support & Free Consultation