San Diego Worker Safety Lawyer
San Diego Construction Worker Safety Lawyers
An employer's greatest asset is its employees, which is why employers have an obligation to assure the safety and health of its employees in a workplace and carry workers' compensation insurance against accidents. With an ongoing workforce shortage in the construction industry in San Diego, workers are often spending long hours at understaffed job sites, under pressure to meet tight timelines. These conditions sometimes lead to injuries. If you've suffered an injury at a construction site, contact our skilled
personal injury trial attorneys
today.
Construction workers in San Diego, like everywhere else, have a right to work in safely maintained conditions and to collect workers' comp insurance benefits when they sustain on-the-job injuries.
Nine Common Causes of Construction Accidents
The California Department of Industrial Relations (DIR) reported 422 workplace fatalities in one recent year, up from 376 in the previous year. Nationwide, the Bureau of Labor Statistics reports that about 150,000 injuries occur on construction sites every year.
Most people think that a workplace injury will not happen to them, but anyone can suffer a workplace injury. In fact, a workplace accident happens every seven seconds, according to the National Safety Council. These accidents happen in all kinds of ways, but some types of construction site accidents happen more frequently than others.
The first four listed below are known as the Fatal Four and were responsible for more than half (58.6 percent) the construction worker deaths nationally.
Falls. According to OSHA, falls are responsible for 33.5 percent of construction deaths. Workers often perform their duties at heights, putting them at risk of catastrophic or fatal injury in a fall. That is why fall protection is essential on any job site.
Struck by an object. Eleven percent of construction fatalities involved workers who were struck by an object. In some cases, an object was thrown or propelled towards the worker, such as a nail from a nail gun. In other cases, a falling object struck the worker, such as when someone knocks materials or tools from a height, or a structure collapses. Proper training and precautions can prevent most of these deaths.
Electrocutions. Approximately 8.5 percent of workers suffer injuries involving electrocution. Many workers simply lack basic electrical safety knowledge. Direct or indirect contact with live electrical equipment and wiring, such as circuit breakers, junction boxes, or transformers, cause more than half of all electrocutions of construction workers.
Caught-in/between. 5.5 percent of construction site fatalities involved a worker getting caught-in or compressed by equipment, objects, or structures. These incidents lead to fatal crush injuries.
Ladder accidents. This is a leading cause of injury. Ladder accidents can happen when, for example, a worker uses the wrong type of ladder, sets the ladder up incorrectly, the ladder shifts, or a defective or improperly maintained ladder malfunctions.
Scaffolding accidents. Improper construction or negligent maintenance that leads to collapse causes most scaffolding accidents.
Machinery and power tools. Inadequate training, lack of proper safety equipment, or mechanical defects lead to many worker injuries involving tools and machinery.
Musculoskeletal disorders. Sprains and strains of the muscles are a leading cause of injuries, disability claims, and medical costs in construction. Over time, the wear and tear from the physically demanding work can injure the body.
Vehicle accidents. With so many large and dangerous vehicles on a construction site such as forklifts, loaders, backhoes, excavators, and dump trucks, accidents can have deadly consequences. A large truck may back up and hit someone. A forklift bearing a raised load may overturn.
Virtually all of these and other injury-causing incidents on a construction site result from failures by construction companies, supervisors, and individual crews to follow safety protocols.
11 Common San Diego Construction Site Injuries
San Diego construction workers risk suffering a wide range of injuries because of unsafe conditions on a job site.
According to data from the Centers for Disease Control and Prevention, common injuries include:
Spinal cord injuries. A spinal cord injury can leave a worker paralyzed or permanently disabled.
Head or brain injuries. Construction workers frequently suffer violent blows to the head from falls or from falling objects. Wearing a hard hat can limit the risk of this injury, but sadly, it cannot eliminate it.
Illnesses caused by toxic chemical exposure. Contact with or inhalation of harmful chemicals can lead to deadly long-term health complications, including cancer, respiratory illnesses, reproductive system damage, and neurological and gastrointestinal effects.
Limb or digit loss. Construction workers face a constant risk of losing an arm, leg, or digit in a caught-in/between accident, or from misuse of power tools and other equipment.
Burns. Workers on San Diego construction sites face constant risks of various types of burns, including thermal burns from open welding flames, chemical burns from handling toxic substances, and electrical burns from exposure to live wires and arc-welding equipment.
Eye injury. Prolonged exposure to chemicals, gases, and glare from welding can lead to vision impairment or blindness.
Loss of hearing. Hearing loss represents a common problem for construction workers, often caused by loud noise from equipment or by brain damage from falling materials.
Broken bones. In the construction industry, falls are a leading cause of broken bones.
Cuts and lacerations. Defective tools, exposed nails, unsecured machinery, and similar on-site hazards can leave a worker with cuts and lacerations. Many of these injuries are preventable if the employee has access to the necessary personal protective gear.
Repetitive stress injuries. Repetitive stress is a gradual buildup of damage to muscles, tendons, and nerves from repetitive motions.
Heat stroke. Prolonged sun exposure, especially in hot weather, can lead to heatstroke, which is potentially dangerous for construction workers whose jobs keep them outside.
This is just a partial list, of course. Safety lapses on San Diego construction sites can lead to virtually any injury imaginable. No matter what kind of injury workers suffer in safety-related accidents on construction sites, the team at Gomez Trial Attorneys has the resources and experience to help get them the compensation they deserve.
Legal Options for Injured San Diego Construction Workers
An injury to a San Diego construction worker inflicts physical, emotional, and financial pain. A worker frequently needs medical care, emotional support, and a way to pay for expenses while unable to return to work. Fortunately, California law offers some protection for workers injured in safety-related accidents at job sites.
Workers' Compensation Insurance
Most San Diego construction workers benefit from workers' compensation insurance coverage, also called workers' comp. This insurance covers virtually all construction workers on San Diego job sites, whether or not they are U.S. citizens, and whether or not they are documented.
Workers' comp is a form of insurance, paid for by employers, that covers employees against medical and disability-related costs associated with a workplace injury or illness. Workers have the right to receive workers' comp benefits no matter who was at fault for a workplace injury or illness. It is illegal for employers not to carry workers' compensation insurance (in most cases), to make workers pay for that insurance, and to retaliate against injured or sick workers for seeking workers' comp benefits.
Depending on the type and extent of an injury or illness, benefits available to San Diego construction workers may include:
The costs of medical care, including emergency care, doctor visits, surgery, other medical treatments, medication, equipment, rehabilitation, and adaptive equipment.
Temporary disability payments to make up for a portion of the income the worker loses while out of work and recovering from an injury or illness.
Permanent disability payments to replace income lost as a result of an injury or illness that causes a measurable permanent physical or mental disability that limits a worker's ability to do a job.
Supplemental job displacement benefit to pay for retraining or skill enhancement when an employee cannot return to a former job, but may have the capacity to do a different job.
Death benefits for family members of a San Diego construction worker who dies because of a work-related injury or illness, which include income replacement payments, and the costs of funeral and burial expenses.
San Diego construction workers who suffer a workplace injury or illness because of a safety problem on a job site should report their injury or illness as soon as possible to their employer or supervisor, seek medical care, and file a workers' comp claim. Speak with an experienced San Diego construction accident injury attorney at Gomez Trial Attorneys if you need help figuring out how to file a workers' comp claim, or if you made a claim and it was denied.
Lawsuits for Damages
A San Diego construction worker who is eligible to receive workers' compensation benefits generally cannot sue for noneconomic damages like pain and suffering. However, in some cases, the worker may still have a legal claim against a third party (someone other than an employer or coworker) for causing a workplace injury or illness.
For example, other parties who may have liability to a San Diego construction worker might include:
Other contractors. Typically, more than one contractor works at a construction site. Each has potential legal liability for its own actions and the actions of its employees.
Equipment manufacturers. Construction workers use heavy equipment all the time. They rely on that equipment to work as intended. Manufacturers of construction equipment may face liability if their products contain defects that make them unreasonably dangerous to use, and those defects cause injuries to construction workers.
Materials suppliers. Similar to equipment manufacturers, makers of materials used in construction have an obligation not to sell products that pose unreasonable health and safety hazards.
Engineers and architects. Construction workers injured because of mistakes made by engineers and architects may have legal claims against them for damages, such as when the negligent design of a structure leads to its collapse.
Property owners. In some cases, the owner of a job site where a construction worker gets injured may have legal liability for that injury, if the owner knows of and fails to correct or warn about an unreasonably dangerous condition on the site.
Seeking compensation from third parties via a lawsuit may affect eligibility for workers' compensation benefits. That is why injured or sick San Diego construction workers and their families should consult with experienced construction safety injury attorneys, like the team at Gomez Trial Lawyers, before deciding on a path forward.
What to Do After a San Diego Safety-Related Construction Accident
If you sustain injuries in a San Diego construction accident involving someone's failure to follow safety protocols on a job site, take these important steps to protect your legal rights:
Seek medical care. Do not wait to seek appropriate medical care, and do not tough it out or try to work through pain or illness. Even if you think you are okay, some symptoms of serious, even life-threatening, injuries do not become apparent until days or even weeks after an accident. Play it safe and see a doctor right away.
Notify your employer. Never let it slide or participate in any effort to cover up an accident and your injury. The law protects you against any form of retaliation (firing, demotion, threats, etc.) for reporting an injury to your employer. You cannot receive the workers' comp benefits you deserve if you do not report a workplace injury or illness.
Contact an experienced construction accident injury attorney. Get a lawyer involved in your case right away. The sooner you speak with a lawyer, the better your chances of making sure your rights are protected, and that you receive the full compensation you deserve for your injuries, either through workers' compensation or from someone else who contributed to the harm. Also, there are important deadlines for filing claims and lawsuits. If you have been injured, it may be difficult to perform even simple tasks. Trust a lawyer to keep track of those deadlines for you.
Your San Diego Construction Worker Safety Attorneys
If you are injured or sick because of an unsafe condition on your San Diego construction job, you may have the right to significant financial compensation. Do not wait to talk to an experienced construction accident injury attorney. Call Gomez Trial Attorneys at (619) 237-3490 or contact us online for a free, 100 percent confidential, no-obligation case evaluation.
Our Process...
Easy as 1. 2. 3!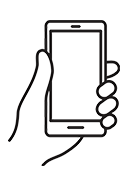 We will determine your case and submit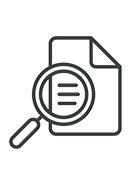 You will get regular update from us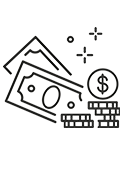 Collect your compensation

"John helped me find doctors, he referred me to his neurologist, his physical therapist, I mean, anything I needed he was right there, every step of the way. I couldn't have asked for a better result from all of this, I would absolutely recommend Gomez Trial Attorneys."

"During the time I was working with Gomez Trial Attorneys, they treated me very, very well. 100% of the time, they believed me, and they were very compassionate. They felt sorry for what happened and they understood the therapy process."

"They held my hand the whole time and kept me in the loop every aspect of my case which was very refreshing to me. They helped me get my settlement offer as fast as possible and I was able to keep my farm"

"The Gomez experience was the best experience it could be for me really, only positive things to say. They really were there every step if the way. Thanks to Gomez Trial Attorneys my dad is able to support my family as a single father"

"He opened the door for me to join his firm to help other brain Injury survivors and I never met another firm who is like this who was so understanding and caring who took the extra step and walked the extra mile with their clients and this is the best"

"I am very satisfied with the outcome with Gomez and I would definitely recommend Gomez to anybody, we tell people all the time, Get Gomez! They are really thorough with everything and they make you feel real comfortable."

"Just helped us through, guided us through, I kept notes all those years, we had questions all the time and they would always keep us informed of what was going on. They just unlayered it, layer by layer, I've never seen anything like them. Thank God for them."
Get your
free consultation
24/7 Support & Free Consultation