San Luis Obispo Car Accident Lawyers
San Luis Obispo Car Accident Lawyers
People love San Luis Obispo for a multitude of reasons. North of Pismo Beach on the 101 and just 11 miles inland from the Pacific, San Luis Obispo was named among the best places to live in California and the happiest place in America. It has a wonderful farmers' market, a low crime rate, and a thriving nightlife, arts, and culinary scene bolstered by the city's largest employer, California Polytechnic State University.
Driving through San Luis Obispo, your number one priority is staying safe on the road. While we often get caught up in traffic, inconsiderate drivers, and getting there on time, the reality is that actually getting there is the most important thing. Unfortunately, San Luis Obispo car accidents seem to happen at such a frequency that most of us don't even think twice when we hear about a crash on the news. Then it happens to you.
If you or a loved one were in a San Luis Obispo car accident, you have rights. At Gomez Trial Attorneys, we help our clients fight for those rights. To learn more about what to do after a car accident, contact our skilled personal injury lawyers today.
OUR RESULTS
At Gomez Trial Attorneys, we put our clients first. A serious car accident can have a significant impact on your health, job, and personal relationships. This is not something we take for granted. In San Luis Obispo, the law allows accident victims to pursue fair and just compensation from the at-fault party. These funds can help you get the care you deserve and get back on your feet. Our team works diligently to get the maximum compensation for our clients.
Our results speak for themselves:
$1.4 million jury verdict after a car accident resulting in a knee injury
$13.5 million jury verdict awarded after a brain injury resulting from an auto accident
$1.7 million jury verdict for an ankle injury after an auto accident
$750,000 settlement for an auto accident
The above are examples of results our team has achieved. Though we cannot promise the same results for future cases, we aim to do everything we can to make sure our clients are satisfied with the end result.
SAN LUIS OBISPO CAR ACCIDENTS
Every day, car accidents take the lives of residents across California. In fact, recent data shows that only one other state, Texas, has more motor vehicle fatalities than ours.
According to one report, as many as 77 percent of drivers have been in at least one accident.
The good news is, over the past several years, the rate of motor vehicle fatalities has declined in our state. In fact, a noticeable drop has taken place across all major categories, including single-car accidents, accidents involving large trucks, and speeding accidents.
Statistically, the large majority of accidents happen because of driver negligence. Your actions can save lives. Stay alert and pay attention.
COMMON CAUSES OF CAR ACCIDENTS
One of the best ways to prevent car accidents is to understand how they happen. When we hear about a car accident, we don't usually think about why that accident actually happened. But knowing what happened can prevent you from making the same mistakes and will make you more aware of the behavior of drivers around you. Common causes of car accidents include:
DISTRACTED DRIVING
The National Highway Traffic Safety Administration defines distracted driving as any activity that diverts attention from driving. While we commonly associate distracted driving with cell phone use, distracted driving can also include:
Eating
Adjusting the radio
Talking to passengers
Putting on makeup
Rubbernecking at another accident, animal, or other distraction
All these tasks can wait. When you take your eyes off the road, you greatly reduce your odds of being in an accident. It takes approximately 5 seconds to read a text. The other activities can take just as long or longer. Now consider the fact that it takes approximately 4.6 seconds for a car traveling at 60 mph to come to a complete stop. That's nearly 10 seconds. A lot can happen during that time.
SPEEDING
Speeding is one of the leading causes of car accidents in the United States. Recent numbers show that speeding accounted for 25 percent of motor vehicle fatalities during a one year period. Increased speed increases the amount of time it takes to stop and reduces your reaction time. Additionally, high-speed collisions increase the severity of injuries in a crash and reduce the effectiveness of safety devices like seatbelts and airbags.
DRUNK DRIVING
It's shocking the number of people who still drink and drive. According to the NHTSA, one person dies every 30 minutes as the result of a drunk driving. That's over 10,000 deaths per year. Driving under the influence greatly reduces a person's decision-making skills. It also increases reaction time and interferes with vision. Often, drivers who choose to drive under the influence also participate in other high-risk activities including speeding and aggressive driving.
FAILURE TO YIELD THE RIGHT OF WAY
As drivers, we always have to be aware of who has the right of way. When two cars approach an intersection, the right of way dictates who can move first. Unfortunately, not all drivers obey the right of way. Some willingly choose to ignore right of way laws, while some do not understand the laws. Other accidents happen because one of the drivers was under the influence. Failure to yield the right of way accidents happen every day.
The most common spots for these accidents include:
Stop signs
Stoplights
Unprotected left turns
POSSIBLE INJURIES AFTER A CAR ACCIDENT
Car accidents can cause serious, life-changing injuries. The CDC reports that Americans spend more than one million days in the hospital each year as the result of motor vehicle accidents. While some injuries may bring nothing more than minor aches or inconvenience, more serious injuries can cause lifelong pain and affect your quality of life. Common injuries after a car accident include:
TRAUMATIC BRAIN INJURIES
Motor vehicle accidents are one of the leading causes of traumatic brain injuries. TBIs happen when the brain sustains a bump, blow, or jolt to the head. Symptoms of a traumatic brain injury don't always appear right away. That's why you need to pay attention to any new symptoms after an accident. You should always go to the doctor if you know or believe you hit your head.
Symptoms of a TBI include:
Headaches
Dizziness
Confusion
Mood changes
Difficulty sleeping
BROKEN BONES
Broken bones may not seem like a serious injury compared to other injuries, but they can cause significant long term pain. Sometimes breaks don't heal right, or the bone was so severely damaged that it is impossible to return to pre-accident condition. This can leave the patient with constant or recurring pain. These patients may need additional surgeries, medication, or physical therapy.
SPINAL CORD INJURIES
Motor vehicle accidents are the leading cause of spinal cord injuries. Spinal cord injuries almost always result in permanent paralysis. Spinal cord injuries can happen when the back violently hits another object or a part of the vehicle severs the spine. Often, swelling increases after the accident. This means the person may not experience symptoms right away.
Common symptoms include:
Unusual back or neck position
Severe back pain
Numbness or tingling
Lack of feeling
Difficulty moving
Difficulty breathing
SOFT TISSUE INJURIES
Soft tissue injuries are usually minor injuries. Typically, they heal within a few weeks of the accident. In the meantime, they can cause quite a bit of pain. These injuries happen when the tendons or ligaments stretch too much, and sometimes tear. This leads to inflammation and pain. A doctor can help you find the best course of treatment to relieve your pain.
BACK AND NECK INJURIES
Millions of Americans suffer from back and neck issues. And whether they realize it or not, a lot of this pain can often be traced back to a previous car accident. The force of an accident, particularly a rear-end accident, can cause the head to whip violently back then forward. This puts strain on the spine and can cause bulging or herniated discs. These injuries often cause more pain than most people originally anticipate. That's why it's important to talk to an experienced personal injury attorney to make sure you receive appropriate compensation for your injuries.
MENTAL HEALTH ISSUES
Mental health issues are just as serious as physical injuries. A serious car accident can be a traumatic experience. It is not uncommon for an accident to "stick with" the victim for days or weeks following an accident. While it's normal to experience some stress after an accident, it is not normal to be consumed or obsessed with the accident. If this happens, you may be suffering from PTSD or anxiety. An experienced mental health professional can help you find the tools to cope with your feelings.
WHAT THE DATA SAY
For a city of our size, San Luis Obispo sure seems as if it has a lot of car accidents. San Luis Obispo accident data bears this out. We have about 300 motor-vehicle accidents a year that kill or injure someone. Alcohol factors in about 10 percent of San Luis Obispo accidents. While having some of the fewest DUI arrests in the state, San Luis Obispo DUI arrests have increased dramatically since the most recent low in 2010.
San Luis Obispo is, in fact:
Seventh in the state for injuries and deaths involving underage drivers
Ninth in injuries and deaths involving motorcycles
Thirteenth in injuries and deaths involving pedestrians
Fourth in injuries and deaths involving bicyclists
One way to get those rates down is to send a signal that careless and reckless San Luis Obispo drivers will pay a price when they injure someone. If a driver's negligence left you injured, call us today. It's not just about seeking compensation—though that's important. It's also about making drivers responsible for others—making sure, in other words, they take seriously their duty to care.
WHEN YOU DESERVE COMPENSATION, CALL US
It's difficult to appreciate just how much an accident can change your life. From your health to your job and even your personal relationships, accidents can affect your overall quality of life. A personal injury attorney can help you file a suit to recover damages related to your accident and help you begin to move forward. Every case is different, and it's impossible to predict how much your case will be worth. However, basic forms of damages are usually included in claims for compensation.
These include:
Medical bills: A personal injury attorney can help you seek these costs from the at-fault party.
Lost wages: Serious accidents can cause you to miss time from work. Even minor accidents can cause enough pain that you need to take a few days off. But most people don't have money lying around to just take time off. A personal injury case can help you recover lost wages for the time you miss. If you cannot return to work at all, you may be able to recover future lost wages.
Pain and suffering: Car accidents can cause emotional, physical, and financial stress. But this is not a normal part of being in an accident that should just be ignored. Your pain and suffering matters. The amount of your recovery will depend on how much this pain affects your day to day life.
Loss of enjoyment: Injuries can make it difficult or impossible to do the things you love. A personal injury attorney can help fight for compensation for this loss.
Wrongful death: Sadly, thousands of people die every year in car accidents. A personal injury suit can help you cover funeral and burial costs, outstanding medical bills, lost wages, and pain and suffering.
CONTACT OUR EXPERIENCED SAN LUIS OBISPO CAR ACCIDENT ATTORNEYS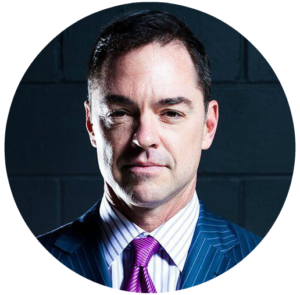 After an accident, the only thing that matters is your recovery. You shouldn't have to spend time worrying about how you will pay your bills or when you will be able to go back to work. This stress will only impede your recovery. At Gomez Trial Attorneys, we work with our clients to navigate their care and help them recover a fair and appropriate settlement. While we try to settle most cases out of court, our experienced trial attorneys are ready to take every case in front of a jury if the situation merits it.
In California, accident victims have two years from the date of the accident to file a claim with the court. While this may seem like a long time, the complexity of your case will determine how long we need to prepare. The sooner you contact an attorney, the sooner we can begin settlement negotiations with the other party. With offices throughout Southern California, our attorneys are here to assist you with your case. Our San Luis Obispo office is located at 1334 Chorro Street, San Luis Obispo, CA 93401. To learn more about your rights and speak to one of our qualified legal professionals, contact us at (619) 237-3490 or fill out our online request form for a free consultation.
---
Gomez Trial Attorneys
1334 Chorro Street
San Luis Obispo, CA 93401
Phone: (619)-237-3490
"They held my hand the whole time and kept me in the loop on every aspect of my case which was very refreshing to me. They helped me get my settlement offer as fast as possible and I was able to keep my farm."
Our Process...
Easy as 1. 2. 3!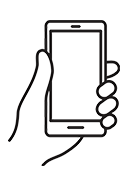 We will determine your case and submit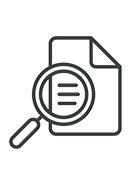 You will get regular update from us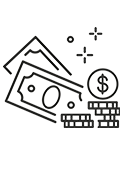 Collect your compensation

"John helped me find doctors, he referred me to his neurologist, his physical therapist, I mean, anything I needed he was right there, every step of the way. I couldn't have asked for a better result from all of this, I would absolutely recommend Gomez Trial Attorneys."

"During the time I was working with Gomez Trial Attorneys, they treated me very, very well. 100% of the time, they believed me, and they were very compassionate. They felt sorry for what happened and they understood the therapy process."

"They held my hand the whole time and kept me in the loop every aspect of my case which was very refreshing to me. They helped me get my settlement offer as fast as possible and I was able to keep my farm"

"The Gomez experience was the best experience it could be for me really, only positive things to say. They really were there every step if the way. Thanks to Gomez Trial Attorneys my dad is able to support my family as a single father"

"He opened the door for me to join his firm to help other brain Injury survivors and I never met another firm who is like this who was so understanding and caring who took the extra step and walked the extra mile with their clients and this is the best"

"I am very satisfied with the outcome with Gomez and I would definitely recommend Gomez to anybody, we tell people all the time, Get Gomez! They are really thorough with everything and they make you feel real comfortable."

"Just helped us through, guided us through, I kept notes all those years, we had questions all the time and they would always keep us informed of what was going on. They just unlayered it, layer by layer, I've never seen anything like them. Thank God for them."
Get your
free consultation
24/7 Support & Free Consultation