San Diego Workers' Compensation Attorney
San Diego Workers' Compensation Attorneys
The primary benefit of workers' compensation insurance is that it provides financial protection for employees who are injured or become ill due to a work-related injury. Workers' compensation can help with medical expenses, income replacement, and death benefits.
It can also help cover the cost of retraining or vocational rehabilitation if an employee is unable to return to their previous job. If you were injured on the job and need assistance, it is important to speak with a lawyer as soon as possible. The attorneys at Gomez Trial Lawyers are here to help.
Exclusions From Workers' Compensation Insurance
While most workplace injuries are covered, there are some exclusions, which typically include injuries that occur outside of work, are self-inflicted, or while an employee is intoxicated. Employers may be exempt from providing coverage if they can prove that the injury was due to an employee's willful misconduct.
How Much You Can Expect From Workers' Compensation Claims
There are a number of factors that come into play when determining workers' compensation benefits, including the severity of your injuries, your average weekly salary, and whether you are able to return to work.
Generally, as a result of being unable to work, workers' compensation will usually cover medical expenses related to your injury, a portion of your lost wages, and any rehabilitation or retraining expenses you incur as a result of your injury. In addition, you may also be entitled to additional benefits if you suffer from a permanent disability because of your injuries.
What To Do After Your Workplace Injury
Being injured at work can be a confusing and frustrating experience. You may be wondering what your next steps should be. If you have been injured on the job, here are five steps you should take:
Get medical attention. Your health and well-being should be your top priority. If your injury is serious, go to the hospital or call 911 immediately. Otherwise, you can visit a physician or an urgent care clinic. Be sure to tell your doctor that the injury occurred at work.
Notify your employer. Your employer should be made aware of the injury as soon as possible, preferably in writing. This will ensure they are aware of the situation and can start the process of filing a workers' compensation claim on your behalf. You must notify your employer within 30 days of your injury.
Gather evidence. Once you have notified your employer, start gathering evidence to support your claim. This may include photographing the accident scene, obtaining witness statements, and keeping track of any medical bills or lost wages you incur as a result of the injury.
Speak with an attorney. An experienced workers' compensation attorney can help you navigate the claims process, negotiate with insurance companies, and appeal denials. While you can file a workers' compensation claim on your own, it is always a good idea to let a professional handle it so you make sure you do not leave any money or benefits on the table.
What To Expect During the Claims Process
The claims process can vary depending on the severity of your injury and the state in which you live. Typically, you will need to provide your medical records and other documentation to the insurance company.
The insurance company will then review your claim and decide whether to approve it. If your claim is approved, you will begin receiving benefits typically within a few weeks. If your claim is denied, you may have the option to appeal the decision.
What Is the Statute of Limitations for Workers' Compensation Claims in California?
The statute of limitations for workers' compensation claims in California is one year from the date of injury or illness. This means you must file a claim within one year of being injured or becoming ill due to your job to receive benefits.
Keep in mind that there is also a requirement that you notify your employer within a certain period of time. In California, you must report your work-related injury to your employer within 30 days of the incident.
The Most Common Injuries Resulting From Workplace Accidents
According to the National Safety Council (NSC), there were 2.8 million nonfatal workplace injuries and illnesses reported by private industry employers in 2018. This averages out to approximately 2,865 injuries per day. Of those workplace accidents, the NSC data shows that the most common injuries include the following:
Sprains, strains, and tears. These injuries often occur when workers lift heavy objects or make sudden movements.
This type of injury usually happens when workers are hit by falling objects or collide with something while working.
Repetitive motion injuries. This category includes conditions such as carpal tunnel syndrome and tendonitis. These conditions typically develop over time from repetitive motions or poor ergonomics.
This can happen when workers fall from heights, are involved in vehicle accidents, or are hit by heavy objects.
Cuts and punctures. These usually occur when workers are using sharp tools or are handling hazardous materials.
Job-related illnesses also account for a considerable number of workplace injuries each year. Some of the most common types of illnesses reported by employers include:
Skin disorders. Skin disorders can develop from exposure to dangerous chemicals or repeated irritation from contact with allergens such as latex gloves.
Respiratory conditions. Respiratory conditions can be caused by exposure to airborne particles such as dust, fumes, and chemicals.
Poisonings can occur when workers are exposed to harmful substances such as asbestos, lead paint, and mercury.
San Diego Workers Comp FAQs
Regardless of where you work in San Diego, you may have numerous questions about your next steps following an on-the-job injury. For this reason, we provide answers to some of the questions that we hear most frequently from clients to provide you with the information and answers you want. These questions cover some of the most common concerns that employees have regarding the workers' compensation system. However, if you do not see your specific question listed below, please reach out to us for further information and to discuss your case one-on-one.
1. How exactly does workers' compensation work in San Diego?
Workers' compensation shares many similarities with mandatory health insurance. In California, all employers need to purchase workers' compensation to provide health care and other benefits to those workers who need it. Usually, workers' compensation insurance covers workers in all situations, regardless of whether the workers' actions contributed to or caused their injuries. California follows a no-fault workers' compensation system. Under this system, the employee can claim workers' compensation benefits, regardless of who caused the workplace accident.
However, in exchange for workers receiving these benefits, they typically do not have the right to sue their employers, although some exceptions do exist to this general rule.
2. Can I sue my employer after suffering an on-the-job injury in San Diego?
If you have suffered harm on the job in San Diego, you usually do not have the right to sue an employer directly. Instead, you need to seek recovery by filing a workers' compensation claim. Workers do not need to prove liability when submitting these claims; however, they cannot obtain pain and suffering damages through workers' compensation.
In limited circumstances, employees can sue their employers for work-related injuries.
However, to qualify to file such a claim, at least one of the following circumstances must have occurred:
An employer intentionally assaulted and injured a worker.
A product made by the employer caused the worker's injury, but the employee was not acting as an employee at the time of their injury. This type of situation is referred to as "dual capacity."
The employer did not have a workers' compensation insurance policy in place when the injury happened.
The employer fraudulently concealed an employee's injury and caused the injury to worsen.
The injury stems from an improperly set up power press machine.
If you believe your injury fits one of those exceptions, contact an experienced workers' compensation lawyer, such as those at Gomez Trial Attorneys, as soon as possible. These lawyers can review your accident and determine whether you have a viable case to pursue a lawsuit against your employer.
3. If I suffered an on-the-job injury in San Diego that a third party caused, can I file a lawsuit against the at-fault party?
Third parties constitute individuals other than employers and coworkers. In situations where a third party injures a worker, the worker may have an additional claim against that party for job-related injuries or illness. However, you must keep in mind that filing a third-party claim can affect workers' compensation benefits, so you should consult with a workers' compensation lawyer before you decide to file.
Typically, third parties liable for a work-related injury include:
Contractors: Most jobs involve numerous contractors working on a project or a job. These contractors don't qualify as a worker's employer. However, they can face liability if they cause the worker harm.
Property owners: If an accident occurs on a job site, the site owner can face liability for an employee's injury. This typically occurs if the property owner knew or should have known of the dangerous condition that injured the employee and failed to correct it or warn the employee of it.
Motorists: If an employee is driving in a company vehicle or performing work-related tasks on the road, and they sustain injuries in a car crash with another motorist, the other driver can face liability for any resulting injuries.
Manufacturers: If a worker uses a defective piece of equipment or a tool and suffers an injury because of the defective product, the manufacturer of that tool or equipment can face liability for those injuries.
Supplier: If a product poses an unreasonable health or safety hazard to an employee, the supplier of this product can face liability for the worker's injuries.
Co-worker: Sometimes, co-workers can face liability for a work-related injury if the injury results from their willful actions or because of their gross negligence.
4. What doctor may I see following my San Diego workplace accident?
In California, you can use your own doctor following a workplace accident. However, you would have to give your employer written notice before the injury that you want to use your doctor as your treating doctor. Called a predesignation, this written notice allows you to see your doctor from your injury date until completion of the treatment. This doctor must serve as your regular treating physician, maintain your medical records, and be willing to treat you in the event of a workplace illness or injury. If you decide to predesignate your doctor, make sure you keep a copy of your forms for your records.
If you do not predesignate a physician, your employer's workers' compensation insurance company will pick the doctor for you. These doctors often fall within the company's network.
California has two different types of workers' compensation settlements that injured workers may receive. First, a compromise and release means that the entire case closes once the injured worker receives a lump sum of money. However, if the employee requires any future medical care, the settlement will not cover this care, even if it relates to the workplace accident.
Second, both sides can enter into a stipulated agreement, as opposed to waiting for a judge to impose a decision. Yet, once the judge reviews and signs this settlement, it will have the same effect as if the judge had ordered the award.
6. Can my San Diego employer fire me for suffering a workplace injury?
If you suffered a job-related injury or illness, your employer cannot fire you to avoid paying you compensation benefits. If your employer does so, this constitutes a flagrant violation of the law. Employers also generally cannot fire employees for causing a workplace accident.
If your employer has fired you because of your involvement in a workplace accident, you should speak to a workers' compensation lawyer, like those at Gomez Trial Attorneys, as soon as possible. These lawyers can review your case and determine the legal actions that you need to pursue and the benefits for which you qualify.
If you qualify to pursue a work-related injury lawsuit in San Diego, you may qualify for certain types of compensation. California laws define this type of compensation as compensatory damages, which fall into two basic categories—(1) economic and (2) non-economic damages.
Economic damages: These damages refer to the actual and measurable losses that a victim endures following an accident.
These damages often involve:
Past, present, and future medical bills, such as doctor appointments, surgeries, hospital stays, emergency room visits, assistive devices, and prescription medications
Lost wages
Lost earning capacity
Rehabilitative services, such as occupational and physical therapy
Personal property damages
At-home nursing care
Replacement services
Other out-of-pocket expenses
Non-economic Damages: These damages are subjective losses that often prove difficult to quantify, including:
Pain and suffering
Mental distress
Physical impairment (such as loss of the use of an organ or a limb)
Loss of enjoyment of life
Loss of reputation
Scarring
Disfigurement
Unjust hardship
Loss of companionship
8. What type of medical care may I receive through workers' compensation in San Diego?
If you suffered a work-related injury or illness in San Diego, you have a right to receive a standardized level of care from the medical professional giving you care. This standardized level of care refers to specific medical treatment guidelines that determine the appropriateness, frequency, and duration of all the treatment plans.
All the Medical Provider Network physicians must follow specific treatment guidelines through a process called the utilization review. Employers use the utilization review to assess medical treatments to determine if they qualify as medically necessary. Under this review, medical treatment requests go to an independent doctor who can approve, modify, or deny the request. After the workers begin the treatment, the physician can continue to take care of the worker until the physician believes that no further treatment is required or no additional effective treatments are available. Once complete, the doctor will finalize the findings in a report called the Permanent and Stationary Report.
9. If I work for a small business in San Diego, will workers' compensation still cover me?
Most businesses in California must carry worker compensation insurance coverage. However, some employers are expressly excluded from the coverage. You also may not qualify if you work for an immediate family member.
Some employers try to get out of paying workers' compensation benefits by claiming that the worker serves as an independent contractor instead of an employee. If the employer makes an inaccurate classification, however, this constitutes a violation of the law. That is why, following a work-related injury or accident, you should talk to a worker's compensation lawyer, such as those at Gomez Trial Attorneys, promptly. These lawyers can verify your classification and determine if you qualify for workers' compensation benefits.
Schedule a Free Consultation With Gomez Trial Lawyers Today
At Gomez Trial Lawyers, our goal is to help injured workers obtain the full amount of benefits they're entitled to under the law. We understand how complex the workers' compensation system can be, and we're here to help guide you through every step of the process. Contact our San Diego work injury attorneys today by calling 866-TRIAL-LAW (866-874-2552), or by contacting us online.
Injured in an accident? Get a real trial lawyer. Get Gomez.
---
Gomez Trial Attorneys
655 West Broadway, Suite 1700
San Diego, CA 92101
Review: 5/5
★ ★ ★ ★ ★
"I'd like to take a moment to provide feedback regarding my interactions with Lisa Cox at Gomez Trial Attorneys. Lisa is a consummate professional. She is extremely knowledgeable and thorough, and takes her time providing me full and detailed information regarding my case. She always makes herself available to answer any questions that may come up, and never delays in providing responses to my numerous emails. Lisa is an exemplary representative for The Gomez Trial Attorneys, and I strongly recommend this company, and Lisa to anyone requiring their services."
Review by: Mabel M.
Our Process...
Easy as 1. 2. 3!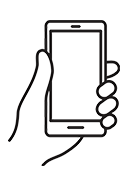 We will determine your case and submit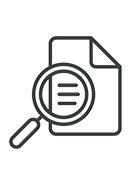 You will get regular update from us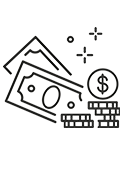 Collect your compensation

"John helped me find doctors, he referred me to his neurologist, his physical therapist, I mean, anything I needed he was right there, every step of the way. I couldn't have asked for a better result from all of this, I would absolutely recommend Gomez Trial Attorneys."

"During the time I was working with Gomez Trial Attorneys, they treated me very, very well. 100% of the time, they believed me, and they were very compassionate. They felt sorry for what happened and they understood the therapy process."

"They held my hand the whole time and kept me in the loop every aspect of my case which was very refreshing to me. They helped me get my settlement offer as fast as possible and I was able to keep my farm"

"The Gomez experience was the best experience it could be for me really, only positive things to say. They really were there every step if the way. Thanks to Gomez Trial Attorneys my dad is able to support my family as a single father"

"He opened the door for me to join his firm to help other brain Injury survivors and I never met another firm who is like this who was so understanding and caring who took the extra step and walked the extra mile with their clients and this is the best"

"I am very satisfied with the outcome with Gomez and I would definitely recommend Gomez to anybody, we tell people all the time, Get Gomez! They are really thorough with everything and they make you feel real comfortable."

"Just helped us through, guided us through, I kept notes all those years, we had questions all the time and they would always keep us informed of what was going on. They just unlayered it, layer by layer, I've never seen anything like them. Thank God for them."
Get your
free consultation
24/7 Support & Free Consultation