San Luis Obispo Burn Injury Lawyers
San Luis Obispo Burn Injury Lawyers
Burn injuries not only cause severe pain in the immediate aftermath of your accident, but they can also leave behind substantial scarring. Many victims struggle with self-esteem issues related to that scarring.
You may have grounds for a personal injury claim when another party's negligence caused your burns. That compensation can help you pay your medical bills, take care of your immediate financial needs, and rebuild your life following your injuries.
Contact the skilled San Luis Obispo personal injury lawyers at Gomez Trial Attorneys today at (619) 237-3490 to schedule an evaluation of your injuries with our San Luis Obispo burn injury lawyers and learn more about your rights following a severe burn injury.
PAST RESULTS FROM GOMEZ TRIAL ATTORNEYS IN BURN INJURY CLAIMS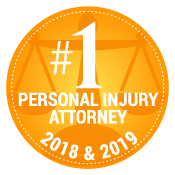 Gomez Trial Attorneys have substantial experience in many types of personal injury claims, including burn injuries.
We have helped many past clients achieve successful resolutions to their claims, including:
$9,500,000 awarded in a burn injury settlement
$6,500,000 awarded to a burn injury victim in a jury verdict
$3,000,000 settlement awarded to a burn injury victim
These past results cannot guarantee the results of your claim. Gomez Trial Attorneys, however, endeavors to provide the same quality of support and assistance to all clients that work with the firm for their personal injury claims.
THE SUFFERING CAUSED BY SAN LUIS OBISPO BURN INJURIES
Pain, scarring, and mobility loss: Burns can cause serious challenges. Work with an attorney to define the extent of your burn injuries and how they impact each area of your life, including the pain and suffering you face as well as the financial losses caused by your burns.
BURN INJURIES: DETERMINING SEVERITY
Doctors grade burn injuries on a scale based on their severity.
First degree burns occur on the top layer of the skin. Typically, first degree burns cause some redness and pain, but no blistering. First degree burns may heal without scarring or leaving other substantial damage behind. First degree burns present more hazards to burn injury victims when they cover large areas of the body or occur on joints, on the face, or around the genital area.
Second degree burns include both the top layer of the skin and the layer of skin beneath. Second degree burns often cause some blistering, redness, and soreness. Victims of second degree burns may experience substantial tenderness and pain in the impacted area. Second degree burns can leave behind relatively minor scarring.
Third degree burns go beneath the top two layers of skin, extending to the tissue beneath. They may cause substantial pain or, in some cases, little to no pain due to nerve damage from the burns. Victims of third degree burns may have a long road to recovery and extensive scarring, especially without medical treatment. Third degree burn victims may also suffer from contracture of the affected skin, which can decrease mobility, especially around joints.
Fourth degree burns not only burn the skin and surrounding tissue but the muscles and even bones. Many victims of fourth degree burns do not experience pain due to the extensive nerve damage that often occurs during these burns. Victims may have severe scarring and require extensive skin grafts and other treatment as they recover from their injuries.
TYPES OF BURN INJURIES
Burns can occur in a variety of settings, including construction site accidents and auto accidents. Burns need not occur due to exposure to heat. In fact, victims can suffer from many types of burns.
Thermal burns occur due to direct exposure to extreme heat or flame.
Chemical burns occur when the victim suffers direct exposure to a caustic chemical. Direct skin exposure can cause the chemical to burn through layers of flesh quickly. Even exposure to these chemicals through the air can cause some types of burns. Chemical burns may continue to increase in severity even after the victim draws back away from the chemical, since the chemical often remains on the skin.
Electrical burns result from direct exposure to electricity, often because of exposed electrical wires. Victims of electrical burns may have obvious burns at the initial site of the injury. Electricity, however, does not usually stop at the site of the injury. Electrical burn victims may have substantial internal damage, including damage to organs and tissues.
Friction burns occur when the skin drags across another surface, often for a prolonged period of time. Friction burns, also sometimes called road rash, frequently occur in construction sites and motorcycle accident injuries. Friction burns may rip away the layers of skin. In some cases, friction burns have debris embedded in them, which can increase both scarring and the risk of infection if not treated properly.
Cold burns. Like heat, exposure to severe cold can cause substantial damage to the skin and underlying tissue, especially if exposure to that source continues for a prolonged period of time.
Radiation burns. Radiation burns may occur due to exposure to radiation. These burns occur most commonly when working directly with radiation, sometimes in a medical setting.
COMMON BURN COMPLICATIONS
In addition to the difficulties faced due to the burn itself, many burn injury victims face substantial complications during their recovery.
Infections. The skin acts as a barrier, protecting the rest of the body from dangerous bacteria entering the bloodstream. Burns, however, often strip away that natural protection, leaving victims prone to infection. Many burn injury victims suffer from infection at some point during their recovery. Severe infection, especially infection that goes untreated, can lead to illness, organ damage, and death. Many burn injury victims remain in a specialized burn unit during recovery to help decrease the risk of infection.
Scarring. Because burns impact the skin directly, they often leave victims with substantial scars. Many victims struggle with psychological trauma related to changed physical appearance, even with plastic surgery. Burn injury victims may require psychological therapy to cope with scarring from their burns. In addition to the psychological trauma associated with scarring, many burn injury victims struggle with mobility challenges due to their injuries, especially if contracture occurs.
Failed skin grafts. Many burn injury victims require skin grafts to help aid in recovery. Skin grafts transplant healthy tissue onto the burned, damaged skin to help restore that healthy skin to the area. Skin grafts often come from another site on the victim's body, and failed skin grafts can substantially increase recovery time and pain for the victim.
SEEKING COMPENSATION AFTER A BURN: WHO BEARS LIABILITY?
Determining who caused your burn can help you seek the compensation you deserve for your injuries. By identifying the legally liable party, you can file a personal injury claim against that party. In some cases, multiple factors or entities may contribute to your injury.
Burn injuries can occur from:
Work with our San Luis Obispo burn accident lawyers to help determine who bears legal liability for your injuries and, therefore, who you can file a personal injury claim against. We can help you evaluate:
Who bore a duty of care to you at the time of an accident? A landlord, for example, bears a duty of care to his tenants: he must ensure that he provides a safe home free of known hazards.
How did the liable entity violate that duty of care? If that landlord, for example, chooses not to update electrical wiring that represents a known hazard, it could represent a violation of the landlord's duty of care to you as a tenant.
How did that violation lead to your injuries? In the above example, frayed or outdated electrical wiring might cause a fire that leads to burn injuries, or it might cause you to suffer electrical burns when you inadvertently come into contact with those wires.
Often, the liable party will shift financial liability to an insurance company. Your landlord or a business owner, for example, may carry premises liability insurance, while the driver in an auto accident may carry liability protection that offers coverage for victims injured in an accident with that individual or entity.
THE COMPENSATION YOU DESERVE FOR SAN LUIS OBISPO BURN INJURIES
Many people ask, "How much compensation do I deserve for my injuries after a burn accident?" The compensation you can receive for your injuries varies. Consulting an attorney can help you evaluate your injuries, how they occurred, and the compensation you deserve. Consider:
The entity legally liable for the accident. In many cases, the insurance carried by the legally liable entity can limit the compensation you may receive for your burns. You may not receive additional funds to help cover your injuries even if their costs substantially exceed the limits of the policy. You may receive more funds for your injuries when you discover that multiple entities caused or contributed to the accident.
The extent of your financial losses due to your injuries. Call us to help you clearly define your financial losses after a burn injury. You may choose to include:
Medical expenses related to the accident. Burns can lead to extensive hospital stays and expensive medical bills. Treatment for even moderate burns can cost more than $200,000. Severe burns, especially burns that lead to significant complications during your recovery, can cause treatment costs that total $10 million or more. Keep track of all medical bills related to your injuries as they arrive.
You may face:
The cost of ambulance transport from the scene of your injuries
The cost of emergency medical care, typically in an emergency room or urgent care facility
Ongoing treatment for your injuries, including bandaging, cleaning, and evaluation to help ensure no signs of infection appear
Hospitalization, frequently in a special burn unit to reduce the risk of infection
Skin grafts and other medical procedures to aid in your recovery
Physical therapy to help restore mobility or regain strength after your injuries
Occupational therapy when burns cause permanent scarring or limitations
Psychological therapy to help with mental and emotional recovery following your accident
Lost wages. Your burns may prevent you from returning to work immediately after the accident. You may struggle with severe pain that prevents you from working. Pain medications may make it difficult for you to function. Even as you progress through your recovery, you may need to miss work for appointments, including therapies and follow-up appointments or future procedures. All that missed time at work can add up considerably, especially if your employer cannot make modifications to allow you to continue working as you progress further through your recovery.
Lost earning potential. Some victims find that burns prevent them from ever returning to their previous occupation. You may, for example, lose the ability to work in professions that rely on appearance due to severe scars. Scarring and contracture can also prevent you from accomplishing many of your usual job responsibilities.
Pain and suffering. Burn injury victims undergo some of the highest amounts of trauma related to their injuries, not only in terms of physical pain, but also in terms of trauma and isolation related to those injuries. Burn victims may require isolation to reduce infection risk in the early days after the accident. As recovery progresses, victims may isolate themselves due to embarrassment over scarring and changes in appearance. Discussing your claim with an attorney can help you better quantify the damages you suffered due to your burns.
CONTACT OUR SAN LUIS OBISPO BURN INJURY ATTORNEYS TODAY
Did you suffer burns in a San Luis Obispo accident due to another party's negligence? Our San Luis Obispo burn accident attorneys can help you seek the compensation you deserve for those injuries and provide valuable advice about your injuries and your rights following your accident. Contact Gomez Trial Attorneys today by clicking here or calling (619) 237-3490 for a consultation concerning your claim.
---
Gomez Trial Attorneys
1334 Chorro Street
San Luis Obispo, CA 93401
Phone: (619)-237-3490
+
Our Process...
Easy as 1. 2. 3!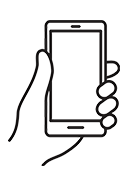 We will determine your case and submit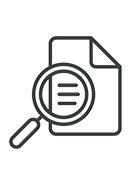 You will get regular update from us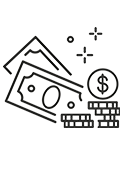 Collect your compensation

"John helped me find doctors, he referred me to his neurologist, his physical therapist, I mean, anything I needed he was right there, every step of the way. I couldn't have asked for a better result from all of this, I would absolutely recommend Gomez Trial Attorneys."

"During the time I was working with Gomez Trial Attorneys, they treated me very, very well. 100% of the time, they believed me, and they were very compassionate. They felt sorry for what happened and they understood the therapy process."

"They held my hand the whole time and kept me in the loop every aspect of my case which was very refreshing to me. They helped me get my settlement offer as fast as possible and I was able to keep my farm"

"The Gomez experience was the best experience it could be for me really, only positive things to say. They really were there every step if the way. Thanks to Gomez Trial Attorneys my dad is able to support my family as a single father"

"He opened the door for me to join his firm to help other brain Injury survivors and I never met another firm who is like this who was so understanding and caring who took the extra step and walked the extra mile with their clients and this is the best"

"I am very satisfied with the outcome with Gomez and I would definitely recommend Gomez to anybody, we tell people all the time, Get Gomez! They are really thorough with everything and they make you feel real comfortable."

"Just helped us through, guided us through, I kept notes all those years, we had questions all the time and they would always keep us informed of what was going on. They just unlayered it, layer by layer, I've never seen anything like them. Thank God for them."
Get your
free consultation
24/7 Support & Free Consultation