San Luis Obispo Pedestrian Accident Lawyers
San Luis Obispo Pedestrian Accident Lawyers
SAN LUIS OBISPO PEDESTRIAN ACCIDENT ATTORNEYS
In many areas, pedestrians have right of way as they progress through the streets. Some pedestrians in San Luis Obispo may have sidewalks on which they can travel safely. Others may need to walk along the shoulder of the road. Regardless of where you walk, however, you have the right to travel the streets of San Luis Obispo safely.
Pedestrian accidents, unfortunately, occur all too frequently in San Luis Obispo. Motor vehicles may cause substantial injuries to pedestrians, who have little protection from those vehicles.
Did you suffer serious injuries in a pedestrian accident? Contact the San Luis Obispo personal injury attorneys today.
GOMEZ TRIAL ATTORNEYS: SKILLFULLY HANDLING SAN LUIS OBISPO PEDESTRIAN ACCIDENT CLAIMS FOR YEARS
Pedestrian accident victims want to know they have experienced personal injury attorneys on their side. Gomez Trial Attorneys delivers for our clients. Our past case results include a $4,500,000 settlement for a victim of a traumatic brain injury in a pedestrian accident case, and a $1,700,000 settlement for the victim of a pedestrian accident who suffered a back injury. Past results cannot guarantee the results of future pedestrian accident claims, including those handled by Gomez Trial Attorneys.
Having a skilled personal injury attorney on your side after a pedestrian accident offers many advantages. An experienced personal injury attorney can:
Evaluate your claim and help determine the funds you deserve for your injuries
Collect evidence that will help show who caused your accident. Evidence may include witness statements, traffic camera footage, and security camera footage.
Connect with expert witnesses who can help establish how your injuries limit you and your anticipated medical bills, including potential future medical bills related to your injuries.
Negotiate with the insurance company that covers the liable entity on your behalf.
Guide you through the process, including providing valuable advice that could prevent you from mistakenly limiting the compensation you can receive after a pedestrian accident.
Many San Luis Obispo pedestrian accident victims find that working with an experienced personal injury attorney can help increase the compensation they receive after their accident, even after paying for an attorney.
FREQUENT SAN LUIS OBISPO PEDESTRIAN ACCIDENT INJURIES
Pedestrian versus car: It happens all too often. In one year alone, 
more than 14,000
 pedestrians in California suffered severe injuries in accidents. In many of those cases, the car causes substantial injuries to the pedestrian victim. Pedestrian accident victims may suffer a wide range of injuries, including: Traumatic brain injury. Victims of pedestrian accidents may face a great deal of force to the head, either because their heads bounce off the pavement or another object or because the vehicle hits the victim's head directly. 
Traumatic brain injuries
 can cause a host of problems, including physical, mental, and emotional difficulties. Victims may struggle with:
Decreased focus and concentration
Confusion and disorientation, especially at the scene of the accident
Difficulty with cognitive functions
Memory problems
Ringing in the ears
Tunnel vision
Challenges regulating emotions, including extreme emotional responses to minor stimuli
Years after the accident, some traumatic brain injury victims may still have experience symptoms that disrupt their lives. Spinal cord damage. Incomplete spinal cord injuries can cause challenges with mobility, limiting the directions or speed with which a victim can move. Complete spinal cord damage, on the other hand, can cause complete paralysis below the site of the injury. While victims with incomplete spinal cord injuries may see some recovery over time, especially in the first few months after the accident, victims of complete spinal cord injuries, which completely sever the spinal cord, may never recover function in the impacted areas of the body. Amputations. Pedestrian accidents can cause such severe crushing damage that the victim requires amputation of the impacted limbs. In other cases, the force of the accident may cause immediate amputation of the limb. Amputation victims may need to relearn how to care for themselves or how to walk. While prosthetic devices can aid in mobility, those extremely expensive devices can add up over the course of a lifetime: most amputees must replace their prosthetics
 every three to five years.
Broken bones. Many pedestrian accident victims suffer multiple broken bones. Often, victims suffer broken hands and arms as their hands strike the pavement to protect the rest of the body. Falling to the ground may cause damage to the ribs or legs. Victims with broken bones may struggle to care for themselves or to participate in normal activities. A single broken bone can limit independence or prevent the victim from working. Multiple broken bones can complicate the recovery process, making it difficult for the victim to resume normal life until recovery progresses. Road rash. Pedestrians involved in accidents often get shoved across the pavement, which can cause them to lose a great deal of flesh. Not only does road rash leave a friction burn behind, it can leave victims with debris and grit from the road in the wound. Road rash from an accident with an automobile can cause severe scarring as well as substantial pain and suffering. Road rash, like other types of burns, can impact multiple layers of the skin, depending on its severity.
SEEKING COMPENSATION FOR YOUR PEDESTRIAN ACCIDENT: HOW MUCH SHOULD YOU CLAIM?
Pedestrian accident victims have the right to claim compensation for accidents caused by other parties. The compensation you receive for your injuries will vary. In California, non-commercial drivers must carry
 at least $15,000
 in bodily injury liability coverage. Commercial drivers may carry substantially higher insurance to help protect accident victims, including victims of pedestrian accidents. Consult an attorney to help determine how much compensation you deserve for your injuries. Most victims claim:
COMPENSATION FOR MEDICAL EXPENSES
Pedestrian accident victims should visit an emergency room or urgent care facility immediately after the accident, even if they believe they did not sustain severe injuries in the accident. Medical expenses may mount quickly, especially in the case of severe injuries. Consult an attorney to learn more about the medical expenses you can include as part of your personal injury claim. Save your medical bills, including bills from:
Ambulance transport
Emergency treatment
Tests and procedures in the emergency room
Surgical procedures to help repair your injuries
Hospitalization
A stay in a long-term care facility, if needed
Durable medical equipment
Physical therapy
Occupational therapy
Psychological therapy, if needed due to trauma from the accident or resulting injuries
Home modifications to accommodate your injuries
LOST WAGES
Severe injuries can limit your ability to return to work, both immediately after the accident and throughout your recovery. Some injuries may prevent you from handling your job responsibilities effectively: for example, if you transport goods through a warehouse, a broken arm or leg may prevent you from completing those responsibilities. Pain medications can also make it difficult for you to function normally. Your employer may not allow you to return to work while under the influence of pain medications, especially if you often deal with heavy equipment or must deal with customers. You may need time off work for medical procedures and treatments to help you recover from your injuries. You may also need time off for physical therapy. Keep track of all hours lost at work due to your injuries, even if your employer works with you to allow you to return to work on a limited basis.
LOST EARNING POTENTIAL
Some pedestrian accident victims can return to work after their accidents, though it may take days, weeks, or even months before you can return to work. Others, however, may permanently lose the ability to work in that profession. For example, if you suffer a severe traumatic brain injury that permanently impacts your short-term memory, you may struggle to work in a position that requires you to retain a great deal of customer information. Likewise, if you suffer spinal cord damage, it may prevent you from working in a construction job. Permanent inability to return to your job after your injuries can entitle you to compensation for lost earning potential, which will allow you to seek training, education, and certifications in a new field.
PAIN AND SUFFERING
You may suffer significant physical pain and emotional trauma and suffering related to your accident. Not only do you have injuries to contend with, your injuries may prevent you from enjoying many of the activities that once filled your days. Many accident victims, especially those with significant injuries or injuries that require a long healing time, may feel isolated from friends and loved ones, since they cannot join them in their usual activities.
DETERMINING LIABLE PARTIES IN A PEDESTRIAN ACCIDENT
Drivers cause accidents with pedestrians for a variety of reasons. Most notably, distraction may prevent drivers from noticing the presence of a pedestrian. A moment's inattention can cause enough distraction to prevent the driver from noticing a much smaller pedestrian in a crosswalk or on the road. While the driver may bear primary liability for a pedestrian accident, other factors may contribute to or even cause the accident, leaving other entities liable for some of your injuries.
DID A MECHANICAL FAILURE CAUSE YOUR ACCIDENT?
Mechanical failure can cause even the most experienced driver to lose control of his vehicle. Mechanical failure may leave liability resting with several different parties:
The owner of the vehicle, who bears responsibility for identifying any problems with the vehicle and maintaining it properly. Corporate vehicle owners must maintain their fleets properly to ensure safety for their drivers and those who share the road with them.
Vehicle manufacturers and manufacturers of the component parts used in the vehicle, who bear responsibility for producing safe vehicles and parts that protect both the people in them and others on the road.
A mechanic who recently worked on the vehicle, if he failed to properly repair that vehicle or failed to note a potential problem with the vehicle that he should have identified during his repairs.
WAS THE DRIVER WHO CAUSED YOUR ACCIDENT WORKING AT THE TIME OF THE ACCIDENT?
Employers who send out their employees as drivers may share liability for their drivers' actions on the road. Those employers also bear a certain level of liability for the actions their requirements for employees mandate. The driver's employer may share liability for an accident if:
The employer forces the driver to exceed the legal number of hours he can drive: truck drivers, for example, can only legally drive for 11 hours out of a 14-hour shift each day.
The employer forces the driver to drive in unsafe conditions: unsafe road conditions, while inebriated, or while ill, for example.
The employer fails to properly maintain the vehicle.
Contact our San Luis Obispo personal injury attorneys for an evaluation of your pedestrian accident to help determine all entities that contributed to your accident. Identifying all liable parties can help you increase the compensation you receive.
PEDESTRIAN ACCIDENT SETTLEMENT OFFERS: SHOULD YOU ACCEPT?
Some insurance companies will contact you soon after a pedestrian accident to offer a settlement: funds provided quickly after the accident to help you pay your medical bills and handle your other expenses during your recovery. Unfortunately, this offer often fails to reflect the funds you fully deserve for your injuries. Consult with an attorney before accepting a settlement offer, especially an offer that comes before you have the opportunity to fully evaluate your injuries and what your recovery might look like.
DO YOU NEED A SAN LUIS OBISPO PEDESTRIAN ACCIDENT LAWYER?
Yes. Having an attorney on your side after a pedestrian accident can present numerous advantages. Our San Luis Obispo pedestrian accident attorneys can help you understand the full compensation you deserve. Not only that, an attorney can advocate for you, increasing the odds that you will receive the compensation you deserve for injuries sustained in a pedestrian accident.
Contact Gomez Trial Attorneys online
 or call today at our San Luis Obispo office at (619) 237-3490 for a free consultation, and learn more about your rights following injuries sustained in a pedestrian accident.
---
Gomez Trial Attorneys
1334 Chorro Street San Luis Obispo, 93401 Phone: 
(619)-237-3490
Our Process...
Easy as 1. 2. 3!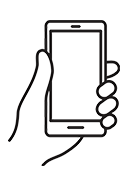 We will determine your case and submit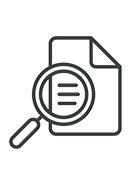 You will get regular update from us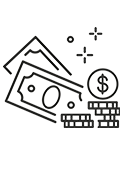 Collect your compensation

"John helped me find doctors, he referred me to his neurologist, his physical therapist, I mean, anything I needed he was right there, every step of the way. I couldn't have asked for a better result from all of this, I would absolutely recommend Gomez Trial Attorneys."

"During the time I was working with Gomez Trial Attorneys, they treated me very, very well. 100% of the time, they believed me, and they were very compassionate. They felt sorry for what happened and they understood the therapy process."

"They held my hand the whole time and kept me in the loop every aspect of my case which was very refreshing to me. They helped me get my settlement offer as fast as possible and I was able to keep my farm"

"The Gomez experience was the best experience it could be for me really, only positive things to say. They really were there every step if the way. Thanks to Gomez Trial Attorneys my dad is able to support my family as a single father"

"He opened the door for me to join his firm to help other brain Injury survivors and I never met another firm who is like this who was so understanding and caring who took the extra step and walked the extra mile with their clients and this is the best"

"I am very satisfied with the outcome with Gomez and I would definitely recommend Gomez to anybody, we tell people all the time, Get Gomez! They are really thorough with everything and they make you feel real comfortable."

"Just helped us through, guided us through, I kept notes all those years, we had questions all the time and they would always keep us informed of what was going on. They just unlayered it, layer by layer, I've never seen anything like them. Thank God for them."
Get your
free consultation
24/7 Support & Free Consultation