San Luis Obispo Drunk Driving Accident Lawyers
San Luis Obispo Drunk Driving Accident Lawyers
No one leaves home expecting to get into a motor vehicle accident, much less a catastrophic collision with a drunk driver. Unfortunately, however, despite years of advocacy and public awareness campaigns, drunk driving continues to plague the roads in and around San Luis Obispo. Victims of these accidents deserve to receive compensation for their injuries and tragic losses. The San Luis Obispo personal injury legal team at Gomez Trial Attorneys can help.
If a drunk driving accident in the San Luis Obispo/Central Coast area leaves you or a loved one seriously injured, you have rights. Contact a San Luis Obispo car accident injury attorneys at Gomez Trial Attorneys today to learn your best recovery options.
WE REPRESENT VICTIMS OF SAN LUIS OBISPO DRUNK DRIVING ACCIDENTS
Gomez Trial Attorneys is a law firm representing victims of catastrophic injuries and tragic fatalities caused by a wide variety of preventable accidents and incidents. Attorneys from our San Luis Obispo office serve the needs of injured clients throughout Central and Southern California.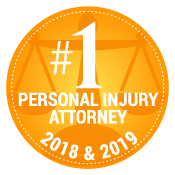 A significant part of our practice involves fighting for the rights of clients injured in motor vehicle accidents, especially victims of drunk drivers. Since our founding, our team of legal professionals has secured millions of dollars in compensation for clients who have seen their lives devastated in traffic accidents; including a $13.5 million jury verdict for a client who suffered a brain injury in an auto accident. We credit our six, seven, and eight-figure results for our clients to our relentless pursuit of our clients' interests in and out of court.
We can never guarantee a case will result in recovery, of course. However, we can promise that every client of Gomez Trial Attorneys will receive sound legal advice, and our full-commitment to achieving the best possible outcome for the client's circumstances.
THE TRAGIC TOLL OF SAN LUIS OBISPO DRUNK DRIVING ACCIDENTS
In the latest year for which data is available from the California Office of Traffic Safety, 244 people died or sustained injuries in alcohol-related crashes in San Luis Obispo County alone. Nearly half the injuries and fatalities happened in accidents that involved young adult drivers. Across the state, alcohol-related crashes kill more than 1,000 people annually, a devastating and senseless toll.
Drunk driving accidents inflict severe, life-altering injuries. In a brutal irony, often the victims who sustain the very worst injuries are not the drunk drivers, but rather the occupants of vehicles the drunk driver's crashes-into, or passengers in the drunk driver's own car or truck.
Among the common injuries drunk driving accident cause, include:
Traumatic brain injuries (TBIs). The high speeds of many drunk driving accidents, which result from drunk drivers' tendency to drive recklessly and with impaired reaction times, cause extreme-force impacts that frequently result in vehicle occupants sustaining violent blows or jolts to the head and suffering TBIs. Many drunk driving accident victims who sustain a TBI lose consciousness and never fully regain it. Many more face a life transformed by cognitive, motor, and emotional deficits, as well as persistent physical after-effects like headaches, fatigue, and impaired balance.
Spinal cord injuries. The violent impact of a drunk driving accident can also exert unnatural and damaging forces on human bodies. Occupants thrown around the cabin of a vehicle, or ejected from it entirely, frequently suffer severe damage to their spinal columns and/or spinal cords. The latter of these injuries tends to leave victims permanently impaired by partial or total paralysis, and the frequently astronomical expenses that accompany that condition.
Crushed and amputated limbs. Drunk driving accidents often cause massive damage to the vehicles involved. Inside those vehicles, occupants' limbs (particularly their legs) can get pinned or even severed by crumpled and deformed metal. Accident victims fortunate enough to survive these injuries still face immense challenges in the form of a disability that transforms their lives and comes with often-massive costs.
Disfiguring injuries. A drunk driving crash often sends sharp glass and jagged metal flying into the passenger compartment of a car. Some accidents spark fires. Vehicle occupants who escape disabling injuries may still suffer lacerations, burns, and abrasions that leave them badly scarred and force them to confront the emotional trauma of no longer seeing a face they recognize in the mirror.
The bullet points above represent examples only. A San Luis Obispo drunk driving accident can inflict just about any physical or emotional injury you can imagine. No matter what type of injuries you or a loved one sustained in a drunk driving accident, the team at Gomez Trial Attorneys has the resources and experience to help you recover the compensation you deserve.
LEGAL RIGHTS OF DRUNK DRIVING ACCIDENT VICTIMS
Victims of Central Coast and San Luis Obispo-area drunk driving crashes have legal rights. As Californians, they have every right to expect that the state will hold the drunk driver criminally accountable, if at all possible. As victims of the drunk driver's wanton conduct, they also have the right to take legal action seeking compensation from anyone at fault for the accident, from the drunk driver to anyone else legally responsible for the driver's conduct.
At Gomez Trial Attorneys, we represent clients in seeking compensation for their injuries. While we may also help guide our clients through the process of participating in a prosecution of the drunk driver who harmed them, we aim to secure financial damages from anyone who has a legal liability to our clients under California law. In fact, even if the state has decided not to prosecute the drunk driver in your case, you may still have the right to seek compensation from the driver and others in California courts.
LEGAL LIABILITY FOR HARM CAUSED BY A DRUNK DRIVER
In California, as elsewhere in the country, a person whose careless decisions or dangerous conduct harms someone else will have a legal liability to that victim for money damages. That is the idea behind "suing" someone for a drunk driving accident: someone's actions wrongfully hurt you, and as a result, they should compensate you for the harm you have suffered.
In motor vehicle accidents caused by drunk drivers, the drivers typically have a legal liability, and the drivers' auto insurance carriers will usually have a legal obligation to pay damages to the drunk drivers' victims. Many accident victims do not realize, however, that other individuals or entities may also have a legal liability to pay damages for the accident, because their actions also played a role in causing it, or because California law holds them accountable for the drunk driver's conduct.
For instance:
Drunk drivers who cause a crash while driving a commercial vehicle as their job may put their employers on the hook for paying damages to the accident victims. In California, employers generally have legal responsibility for the actions of their employees within the scope of their employment. An employer may also face "direct" liability for a drunk driving accident if it knew or should have known its employee would drink and drive.
If the drunk driver was a minor, then under California law parties who served that minor alcohol may have a legal liability for the harm the accident caused. Bars and restaurants can have liability if they served an "obviously intoxicated" minor, and private persons can have liability merely for serving alcohol to someone they knew was under 21—regardless of whether the minor appeared drunk.
These, too, simply represent some examples of how someone other than the drunk driver can have a legal liability to victims of a drunk driving accident. We mention this because sometimes San Luis Obispo drunk driving accident victims think it is not worth their time to come speak with us because the drunk driver was uninsured, or has been jailed. Even when that is the case, however, other parties may also owe compensation. We welcome anyone who has sustained injuries in a drunk driving crash to contact us for a free evaluation of who may have a legal liability to them for money damages.
DAMAGES IN DRUNK DRIVING ACCIDENTS
How much money can a victim of a San Luis Obispo drunk driver expect to receive by taking legal action? It depends on a variety of factors related to the severity of the injury.
Generally speaking, however, in a lawsuit a drunk driving accident victim can typically seek to recover compensation to pay for:
Medical costs associated with treating injuries from the accident;
Lost wages and future earnings resulting from missing work because of the injuries the accident caused;
Repair and replacement costs for any property damaged or destroyed by the drunk driver;
Expenses for services necessary to help the drunk driving accident victim manage day-to-day tasks that the victim cannot handle because of accident injuries;
Pain and suffering the accident and injuries force the victim to endure, including physical discomfort and emotional anguish; and
Loss of life enjoyment & damage to personal relationships resulting from the strain and difficulty the accident and injuries inflicted on the victim's life.
Because all of the categories of damages above can vary depending on the circumstances of the drunk driving accident and the severity of a victim's injury, the amount of money a victim might receive will also vary from case-to-case. Additionally, the resources available to pay damages will also impact the "value" of a drunk driving accident injury claim in California courts. A legal action against multiple parties, all of whom have insurance or assets with which to pay damages may, in a practical sense, have a higher "value" than a claim against a single party who carries only the minimum liability insurance required by state law.
Speak with a member of the team at Gomez Trial Attorneys today to begin evaluating the potential value of your claim for damages arising out of a San Luis Obispo or Central Coast drunk driving accident.
HOW EXPERIENCED LEGAL COUNSEL HELPS DRUNK DRIVING ACCIDENT VICTIMS
In the paragraphs above, we have invited any victim of a San Luis Obispo-area drunk driving crash to come speak with us. You may wonder, however: Just what does having a lawyer get me? What can an attorney do that I can't do for myself? These are fair questions.
Here are the answers.
We investigate drunk driving accidents. Clients seek our help after having their lives turned upside-down by a drunk driving accident. Many of our clients begin working with us while still adapting to a severe injury or disability. Sometimes, we work with our clients' family members because the clients themselves have not yet healed enough to speak with us. Whatever the situation, our team often begins representations by investigating the facts and circumstances of the drunk driving crashes that harmed our clients. Our goal, typically, is to understand exactly how the accident happened, to identify every party who may have a legal liability to our client for damages, and to evaluate which of those parties has the financial resources or insurance to pay.
We negotiate with insurance companies. You might think that getting a fair "settlement" for injuries suffered in a drunk driving accident is no different from making a routine property damage claim. That, however, is not the case. Experienced drunk driving accident injury lawyers know that insurance companies that issue liability insurance fight hard to avoid having to pay the maximum damages an accident victim deserves. Our team conducts detailed, determined negotiations with insurance companies on behalf of our clients every day. We know the ropes, and we get results.
When necessary, we try cases in California courts. Our name says it all: Gomez Trial Attorneys is a group of lawyers skilled in trial practice, and at our best in a courtroom on behalf of a client injured by someone else's careless, reckless, or intentionally harmful actions. We prepare our clients' cases with an eye to winning them at trial, so that if the time comes, we are ready to stand in front of a California jury and explain why our drunk driving accident victim client deserves every penny of compensation available under the law.
LAWYERS FOR SAN LUIS OBISPO DRUNK DRIVING ACCIDENT VICTIMS
San Luis Obispo and Central Coast drunk drivers inflict trauma and tragedy on a daily basis. The team at Gomez Trial Attorneys has the resources and experience to get victims of drunk drivers the compensation they need to heal. Call us at (619) 237-3490 or contact us online at our San Luis Obispo office for your free case evaluation.
---
Gomez Trial Attorneys
1334 Chorro Street
San Luis Obispo, CA 93401
Phone: (619)-237-3490
Our Process...
Easy as 1. 2. 3!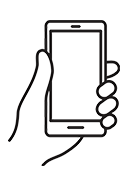 We will determine your case and submit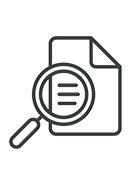 You will get regular update from us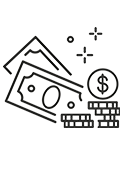 Collect your compensation

"John helped me find doctors, he referred me to his neurologist, his physical therapist, I mean, anything I needed he was right there, every step of the way. I couldn't have asked for a better result from all of this, I would absolutely recommend Gomez Trial Attorneys."

"During the time I was working with Gomez Trial Attorneys, they treated me very, very well. 100% of the time, they believed me, and they were very compassionate. They felt sorry for what happened and they understood the therapy process."

"They held my hand the whole time and kept me in the loop every aspect of my case which was very refreshing to me. They helped me get my settlement offer as fast as possible and I was able to keep my farm"

"The Gomez experience was the best experience it could be for me really, only positive things to say. They really were there every step if the way. Thanks to Gomez Trial Attorneys my dad is able to support my family as a single father"

"He opened the door for me to join his firm to help other brain Injury survivors and I never met another firm who is like this who was so understanding and caring who took the extra step and walked the extra mile with their clients and this is the best"

"I am very satisfied with the outcome with Gomez and I would definitely recommend Gomez to anybody, we tell people all the time, Get Gomez! They are really thorough with everything and they make you feel real comfortable."

"Just helped us through, guided us through, I kept notes all those years, we had questions all the time and they would always keep us informed of what was going on. They just unlayered it, layer by layer, I've never seen anything like them. Thank God for them."
Get your
free consultation
24/7 Support & Free Consultation