San Luis Obispo Truck Accident Lawyers
San Luis Obispo Truck Accident Lawyers
SAN LUIS OBISPO TRUCK ACCIDENT ATTORNEYS
Processing a truck accident can be a confusing and overwhelming experience. You need to surround yourself with people who you can trust and who will fight for your rights.
At Gomez Trial Attorneys, our clients are like family. We care about each and every person we see in San Luis Obispo and only want the best for the people we work with. Our firm has an established reputation for taking on powerful corporations and winning. We're not afraid to fight, because that's what our clients deserve.
Our experienced legal team consists of skilled San Luis Obispo trial attorneys, diligent paralegals, and helpful legal assistants. Every person on our team is here to help and provide their services to our clients. We don't take on more cases than we can handle because we want to make sure we can provide personal attention to every person who walks into our office. We're a family, and we fight for what we believe in. Though we've handled many high-profile cases, at our core, we work for the everyday person. People like our neighbors. People like you.
YOUR RIGHT TO DAMAGES
California law allows accident victims to seek actual damages from the at-fault party after an accident under its personal injury laws. The lawyers at Gomez Trial Attorneys have worked with several local and national insurance companies and know the tactics they use to reduce the value of your claim. It's our job to make sure this doesn't happen. There are a variety of factors that go into calculating a personal injury claim.
Some of the things we fight for include:
Medical costs, including office visits, medication, surgeries, and rehabilitation.
Future medical expenses, for serious injuries that require long term care.
Lost wages for any time missed from work as a result of the accident.
Future wages, when your injuries keep you permanently out of work.
Pain and suffering, including physical pain, emotional distress, and other psychological injuries.
Loss of enjoyment, when you cannot participate in activities you enjoyed before the accident.
Loss of companionship, when your personal relationships suffer as the result of your injuries.
Wrongful death, to help with funeral and burial costs, medical bills, lost wages, and pain and suffering.
At Gomez Trial Attorneys, we have helped our clients to recover a total of $500 million over the last two decades. Please call our San Luis Obispo truck accident lawyers to see if we can help you seek compensation for your injuries, too.
WHAT TO DO AFTER A SAN LUIS OBISPO TRUCK ACCIDENT: FIVE STEPS TO TAKE
Nobody ever wants to think about what they should do in the event of a truck accident. But it's better to know and be prepared than to be caught off-guard in the wake of an accident.
What you do directly after the accident and the weeks that follow can have a big impact on your future.
Assess the situation: There are many dangers at the scene of a truck accident beyond your immediate injuries. If your vehicle is in the middle of the road and you can safely move it, do so. It is never a good idea to leave your vehicle out in the middle of the road. Check the scene to see if either vehicle poses any risk. Are there any fires? Are you on a ledge? Is the truck carrying hazardous materials? Once you are safe, check yourself and any passengers for injuries. Call 911 for any life-threatening injuries.
Talk to the other driver: The law requires truck drivers to carry liability insurance just like any other driver. You will need this insurance information to file a suit. When you talk to the driver, be sure to get the name of their insurance carrier, the policy number, and a contact number (take a picture of the card if you can). Make sure you also get the driver's contact information.
Gather evidence: Evidence is one of the best ways to prove your case. But only attempt to gather evidence if you can safely do so. If you are hurt or near a busy road, don't put yourself in danger. The best way to record evidence will be through pictures. Be sure to get pictures of the collision, both vehicles, and any property damage. If there are any witnesses, get their contact information.
Go to the doctor: Even if you feel fine, you need to go to the doctor. Truck accidents are serious. Injuries often hide themselves until hours or days past the accident. The doctor will do a thorough exam, which may include imaging. If you experience any symptoms after you leave, be sure to notify your healthcare provider.
Contact an attorney: You may think you can handle an insurance claim yourself—don't. Accidents involving large trucks are complicated. You will almost certainly be facing a powerful insurance company that is willing to spend a lot of time making sure they pay you as little as possible. At Gomez Trial Attorneys, we don't believe anyone deserves to be taken advantage of, least of all victims of a preventable accident. Your rights matter. Insurance companies should not prioritize profits over your well being.
TRUCK ACCIDENT STATISTICS
When we talk about truck accidents, we're not talking about small pickups. We're talking about large 18-wheelers, dump trucks, moving trucks, and tankers. These trucks rely on a different set of mechanics than smaller vehicles and can cause a great deal of damage in an accident. If you were to tell someone how often truck accidents occur, most people would be surprised. Though we occasionally hear about major accidents involving large trucks, the actual statistics may come as a shock.
The trucking industry is one of the biggest and most important industries in the United States. According to the U.S. Census, the number of truckers on the road is at an all-time high. Though we don't really think of it, most of what we wear, eat, and drink comes to us via large trucks. Statistics show that trucks move 71 percent of U.S. goods.
Yet as drivers, we don't often think of these trucks as a vital part of our community. We look at them as the monstrous vehicles driving beside us. The reality is, that while we rely heavily on large commercial trucks to deliver what we need, a collision with one of these vehicles can have disastrous effects. Unfortunately, these accidents happen more often than they should. The latest numbers show that out of 3,563 motor vehicle fatalities in California, 10 percent involved large trucks.
Furthermore:
A fully loaded semi-truck can weigh up to 80,000 pounds. That's about 20 times the weight of a midsize vehicle.
The U.S. Census reports over 3.4 million people work as a truck driver.
Recent numbers show, nationwide there were over 4,136 motor vehicle deaths involving large trucks in just one year. 67 percent of these deaths were the occupants of a passenger vehicle.
In recent years there has been a 42 percent increase in large truck-involved fatalities.
In recent years, the number of trucks involved in fatal accidents increased by 10 percent.
WHY SAN LUIS OBISPO TRUCK ACCIDENTS HAPPEN
While every accident is serious, accidents involving large trucks can cause catastrophic damage to any vehicle in their path. Not only do these vehicles weigh more than smaller vehicles, but they often carry hazardous materials. In the event of an accident, this could lead to an explosion. Following an increase in the number of large truck accidents, the Federal Motor Carrier Safety Administration conducted the Large Truck Crash Causation Study (LTCCS). The study helped provide insight into why these accidents happen so lawmakers and drivers can take action to make sure everyone stays safe. Common reasons for truck accidents include:
DRIVER INATTENTION
When it comes to truck accidents, in many ways, they are the same as other motor vehicle accidents. The LTCCS found that 2 percent of accidents were the result of internal distractions. 8 percent were the result of an external distraction and 9 percent were the result of inattention. In other words, nearly 20 percent were related to the driver's attention on the road. Drivers of large trucks face the same distractions as drivers of smaller vehicles. Common distractions include mobile devices, radio, and eating.
SPEEDING
Speeding is dangerous for any vehicle, but especially large trucks. These vehicles already take much longer to stop than smaller vehicles. When you increase speed, not only do you increase the amount of time a truck has to stop, but speeding also significantly increases the risk that the truck will jackknife when the driver attempts to slam on their brakes. The LTCCS revealed that speed was a factor in 23 percent of all accidents in the study.
MECHANICAL ISSUES
Mechanical issues account for a frightening number of large truck accidents. The FMCSA regulates how and when drivers and business owners should do mechanical inspections. Generally, a driver should do a thorough inspection before every trip. They must comply with annual inspection requirements as well. Mechanical issues can happen because of poor or skipped maintenance or faulty equipment. In the case of defective parts, the part manufacturer may hold liability for the accident.
Common mechanical issues include:
Brake failure
Worn or damaged tires
Steering issues
Transmission issues
Safety device failures (including lights and windshield wipers)
BLIND SPOTS
Large trucks have several blind spots around their vehicle. The blind spots extend 20 feet in front of the truck, 30 feet behind the truck, and down the length of the truck on each side. The truck driver cannot see you if you travel in these areas and has a responsibility to ensure that no traffic is in them before turning or switching lanes. If you think a truck may attempt to enter your lane while you are in its blind spot, honk your horn to alert them you are there.
WIDE RIGHT TURN
If you've ever watched a truck turn, you've likely noticed that they take more room to turn than most drivers. Large trucks must travel beyond their intended lane to allow their trailer enough room. Midway through their turn, they will merge back into their original lane. There are many ways an accident can happen when a truck is making a right turn.
This includes:
The truck turns too wide: When a truck travels too far beyond their intended lane, they may drive into the path of oncoming traffic and collide with a vehicle head-on.
The truck turns too tight: New drivers may overcompensate and turn too tight to avoid turning too wide. When a truck makes a sharp turn the truck can rollover.
A passenger vehicle attempts to pass: When a truck begins to return to their designated lane, the area between the trailer and the cab creates a pinch point. If a vehicle attempts to pass a truck on the right while that truck is turning, they could get caught in the pinch point.

CHOOSE OUR SAN LUIS OBISPO TRUCK ACCIDENT ATTORNEYS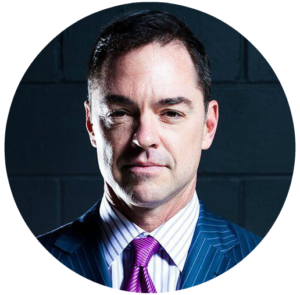 At Gomez Trial Attorneys, our San Luis Obispo truck accident lawyers believe nothing is more important than making sure our clients get what they are due. Truck accidents aren't something you can just get over. These accidents often stay with victims months or years after the accident. It is not uncommon for someone who has been in a serious accident to experience symptoms of PTSD and chronic pain after an accident.
At our firm, we don't just deal with the legal components of a case, we look at the whole person. We work with doctors in the community and build connections that will facilitate a healthy recovery for our clients. Often, it's the little things like finding the right doctor that can make things so much easier.
Our clients are important to us. If you were in a recent San Luis Obispo truck accident, help is available. You deserve a fair and just settlement. Contact our legal team at (619) 237-3490 or contact us online for a free consultation.
---
Gomez Trial Attorneys
1334 Chorro Street
San Luis Obispo, 93401
Phone: (619)-237-3490
Our Process...
Easy as 1. 2. 3!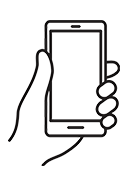 We will determine your case and submit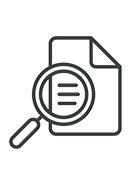 You will get regular update from us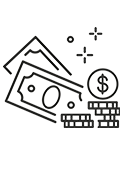 Collect your compensation

"John helped me find doctors, he referred me to his neurologist, his physical therapist, I mean, anything I needed he was right there, every step of the way. I couldn't have asked for a better result from all of this, I would absolutely recommend Gomez Trial Attorneys."

"During the time I was working with Gomez Trial Attorneys, they treated me very, very well. 100% of the time, they believed me, and they were very compassionate. They felt sorry for what happened and they understood the therapy process."

"They held my hand the whole time and kept me in the loop every aspect of my case which was very refreshing to me. They helped me get my settlement offer as fast as possible and I was able to keep my farm"

"The Gomez experience was the best experience it could be for me really, only positive things to say. They really were there every step if the way. Thanks to Gomez Trial Attorneys my dad is able to support my family as a single father"

"He opened the door for me to join his firm to help other brain Injury survivors and I never met another firm who is like this who was so understanding and caring who took the extra step and walked the extra mile with their clients and this is the best"

"I am very satisfied with the outcome with Gomez and I would definitely recommend Gomez to anybody, we tell people all the time, Get Gomez! They are really thorough with everything and they make you feel real comfortable."

"Just helped us through, guided us through, I kept notes all those years, we had questions all the time and they would always keep us informed of what was going on. They just unlayered it, layer by layer, I've never seen anything like them. Thank God for them."
Get your
free consultation
24/7 Support & Free Consultation