Tampa Personal Injury Lawyers
Tampa Personal Injury Lawyers
Serious injuries can happen in Tampa when you least expect it. From a motorcycle accident on your way to work to a fall in a grocery store parking lot, these injuries have the potential to derail your life in multiple ways. You could face significant physical, emotional, and financial challenges following an injury. The good news is that our firm is here to help.
If you were hurt due to the negligent actions of another person, you could be entitled to compensation. Before you consider resolving your case on your own, let our Tampa personal injury lawyers advise you on your legal options. Our firm is ready to aggressively pursue the damages you deserve.
Types of Personal Injury Cases
There are countless ways an injury could result in a viable case for compensation. However, an injury will only result in a viable case for compensation when it results from an act of negligence.
The team at Gomez Trial Attorneys is ready to help you pursue the compensation you deserve regardless of how your injury happened. While these cases frequently involve car accidents, a wide array of facts could result in a viable claim. Some other types of personal injury cases include:
Slip and fall accidents
Construction accidents
Motorcycle accidents
Product liability
Injuries That Can Result in Compensation
An act of negligence alone is not enough to lead to a viable case for compensation. To recover compensation, you must also establish that you have suffered damages. A physical injury is usually the basis for these damages. These injuries can include:
Traumatic brain injuries
Severe burns
Cuts, bruises, and lacerations
Internal bleeding
Bone fractures
Amputation
Paralysis
Neck injuries
Types of Damages
You might be entitled to more than one type of compensation in a successful personal injury case. These types of damages come in two broad categories: economic and non-economic damages. Within these categories are numerous types of compensation.
Economic damages cover your financial losses. They are designed to return you to the financial position you were in prior to your injury. This could include paying your medical bills or covering your property damage expenses. The goal is to ensure you do not pay out-of-pocket for expenses related to your injury.
Non-economic damages do not replace your financial losses. Instead, they compensate you for the subjective, hard-to-measure consequences of a serious injury. Some examples include pain and suffering or disfigurement.
Frequently Asked Questions
If you have never been involved in a personal injury case before, it is understandable for you to have many questions. Below, you can find some of the answers to questions our attorneys commonly face. Remember, the best way to learn more about your legal options is by speaking to us directly during a free consultation.
How Much Does a Personal Injury Lawyer Charge?
Personal injury lawyers typically work on a contingency fee basis. That means they only get paid if they are successful in recovering compensation on your behalf. An attorney that takes your case on contingency will retain a percentage of anything they collect in your case as their fee. That means if you do not get paid, your lawyer doesn't either.
The contingency approach is a best-case scenario for you. If you are successful, your attorney fees are paid out of your recovery. If your case is unsuccessful, you will never owe your attorney anything.
When Should I Contact a Personal Injury Lawyer?
It is never in your best interest to delay contacting a personal injury attorney after an accident. The longer you wait, the more likely you are to put your financial recovery at risk. The evidence you need to build your case can disappear over time, as witness memory can fade. The sooner you investigate your accident, the more likely you are to build a winning case.
Delays also work against you thanks to a legal deadline known as the statute of limitations. According to the statute of limitations, you must file a lawsuit within a specific time limit or lose your right to do so forever. An attorney could advise you on how much time you have to file your lawsuit. They can also ensure you are in compliance with the statute.
What Should I Ask a Personal Injury Lawyer?
A free consultation with a personal injury lawyer is a valuable resource that you should make the most of. It is not every day that you get the opportunity to get answers from an attorney regarding your legal questions. However, our firm offers free consultations to injury victims. If you have been hurt, we look forward to discussing your case with you.
To get the most out of your confidential consultation, write down your questions beforehand. Getting all the answers you need regarding your attorney is important. Some of the questions we recommend asking include:
Do you primarily focus on personal injury law?
Have you handled a case similar to mine?
How did that case turn out?
What do you charge for your representation?
Have you taken very many cases to trial?
What is my case worth?
How long will it take to resolve my claim?
Why Should I Hire a Personal Injury Lawyer?
If you are considering a personal injury lawsuit, you are not obligated to hire legal counsel to assist you with your case. However, acting as your own attorney carries significant risks. Negotiating settlements and filing lawsuits are complicated matters, and a misstep could cost you any chance at financial compensation.
There are other reasons for hiring an attorney outside of reducing the chances for a major error. A successful injury case requires work, and that means taking time away from other aspects of your life. Hiring an attorney to handle your claim means you are free to focus on your recovery.
Perspective is very important in these cases. This is especially true when it comes to perspective from a person who has handled multiple injury cases before. An attorney could give insights into the strengths of your case or the viability of a settlement offer.
Contact Our Tampa Personal Injury Lawyers Today
Most injury victims have never been involved with a lawsuit before. However, if you were hurt through no fault of your own, a personal injury case might be your best option for securing the compensation you deserve.
Let the team at Gomez Trial Attorneys help you fight for a fair outcome in your personal injury case. Contact us as soon as possible to schedule your free consultation with a Tampa personal injury attorney.
---
"I am very satisfied with the outcome with Gomez and I would definitely recommend Gomez to anybody, we tell people all the time, Get Gomez! They are really thorough with everything and they make you feel real comfortable."
Our Process...
Easy as 1. 2. 3!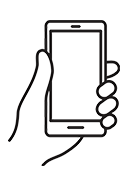 We will determine your case and submit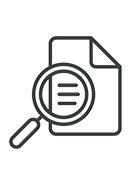 You will get regular update from us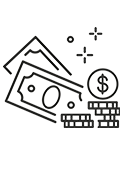 Collect your compensation
"John helped me find doctors, he referred me to his neurologist, his physical therapist, I mean, anything I needed he was right there, every step of the way. I couldn't have asked for a better result from all of this, I would absolutely recommend Gomez Trial Attorneys."

"During the time I was working with Gomez Trial Attorneys, they treated me very, very well. 100% of the time, they believed me, and they were very compassionate. They felt sorry for what happened and they understood the therapy process."

"They held my hand the whole time and kept me in the loop every aspect of my case which was very refreshing to me. They helped me get my settlement offer as fast as possible and I was able to keep my farm"

"The Gomez experience was the best experience it could be for me really, only positive things to say. They really were there every step if the way. Thanks to Gomez Trial Attorneys my dad is able to support my family as a single father"

"He opened the door for me to join his firm to help other brain Injury survivors and I never met another firm who is like this who was so understanding and caring who took the extra step and walked the extra mile with their clients and this is the best"

"I am very satisfied with the outcome with Gomez and I would definitely recommend Gomez to anybody, we tell people all the time, Get Gomez! They are really thorough with everything and they make you feel real comfortable."

"Just helped us through, guided us through, I kept notes all those years, we had questions all the time and they would always keep us informed of what was going on. They just unlayered it, layer by layer, I've never seen anything like them. Thank God for them."
Get your
free consultation
24/7 Support & Free Consultation